Citizenship
27 Heartwarming Stories About Refugees From 2017
Ballets, world-class dinners, and celebrity advocates.
From the ongoing Syrian civil war to the catastrophic famine and cholera outbreak in Yemen to the shockingly brutal exile of Rohingya people in Myanmar, refugees and displaced people faced seemingly unending hardships in 2017.
On top of that, they faced discrimination, detention, and abuse as they sought safety in other countries. The US enacted multiple bans on refugees, Europe unintentionally fanned a slave market in Libya, and child refugees faced continual exploitation.
Take Action: Show Your Support for All People — No Matter Where They Were Born
But alongside these traumas, there were also countless uplifting stories about refugees finding new homes, people lending helping hands, and groups working to counter the narratives that paint refugees in a negative light.
Here are 27 of our favorite stories about refugees from the past year.
---
1/ A Canadian businessman spent $1.13 million to bring 58 Syrian families to his country. 
Image: Twitter / Toronto Life
---
2/ A Syrian refugee danced ballet despite death threats from ISIS.
---
3/ Sesame Street was awarded $100 million to bring its education efforts to the Middle East. 
Image: Fund for the Arts/Flickr
---
4-8/ All the times refugees showed off their culinary skills and food was used as a way to bring people together. Like at this bread-breaking meal in Australia. Or through this New York-based cooking start-up that hires refugee chefs and this refugee bakery in Germany. Or when Global Citizen hosted a "Refugees Welcome" dinner. And when this Syrian refugee's cheese company started winning awards. And this past Thanksgiving when refugees were invited to dinners across the US.
Image: James O'Hare
---
9/ Hundreds of global citizens wrote letters of support to refugees, like this one:
Friend,
I want to let you know I cannot say I understand what you have gone through or will continue to go through. I can tell you this, I stand with you and hope that you continue to fight as I will continue to fight for you. Even in the darkest times try to find the positive. Each day you wake up look towards to sun and know that there's someone looking right back at it thinking and praying for you. You're only given as much as you can handle and if you're reading this letter know that you are strong. Keep pushing forward and don't give up as I will not give up on you. lots of love and positive thoughts sent your way.
A.
---
10/ Kal Penn responded to a hateful comment by raising $800,000 for refugees.
Image: AP Photo/Julie Jacobson
---
11/ Charities in the UK began giving bikes to refugees who had little options for getting around.
Image: Lin Taylor/Thomson Reuters Foundation.
---
12/ Demi Lovato skyped with a Syrian activist to raise awareness for the global plight of refugees.
---
13/ Argentina announced it would fund 1,000 scholarships for Syrian refugees.
Image: Photo by Khaled al Adel/Anadolu Agency/Getty Images
---
14/ LBGT refugees found solace through a local beauty pageant.  
Les Films D'Antoine/Coin Film/Toprak Film

---
15/ This Amsterdam prison was transformed into a thriving community center for refugees.
Image: Lola Lik
---
16/ George and Amal Clooney helped 3,000 refugees get an education in Lebanon.
---
17/ These two Syrian refugees defied the odds and got accepted to medical school.
Syrian refugees Sulaiman Wihba and Elias Badin, who were given scholarship by @BrightonCollege, want to be doctors to 'give something back'. pic.twitter.com/cB19gjwh58

— BBC South East (@bbcsoutheast) August 17, 2017
---
18/ This Yazidi boy was reunited with his family after being captured by ISIS for three years.  
A happy ending for a #Yazidi boy reunited w/family in #Canada ! #refugees#kidnap#iraq#warhttps://t.co/rPT01MXil4pic.twitter.com/rMM0GY1yC2

— Chelsea Sambells (@TheSambells) August 17, 2017
---
19/ This Syrian refugee family opened a chocolate factory in Canada.
---
20/ The iconic "Afghan Girl" received a home after 30 years as a refugee.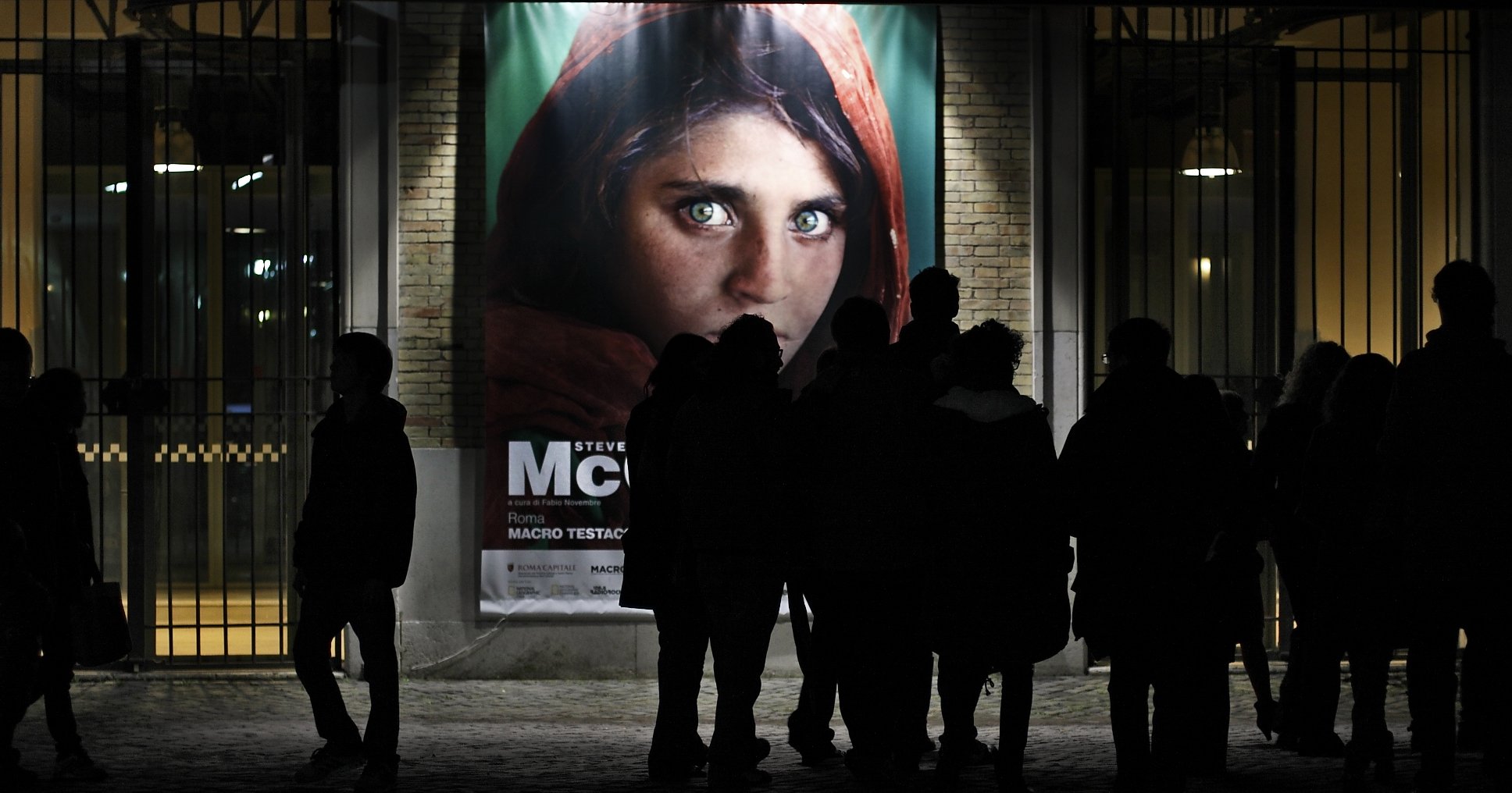 Image: Emanuele/Flickr
---
21/ This Sudanese refugee gained a lucrative modeling contract in Australia.
---
22/ This refugee earned an International Children's Peace Prize for bringing education to other refugees.  
---
23-24/ Major companies showed their support for refugees throughout the year. For example, Starbucks is working to employ thousands of refugees in 75 countries and Ben & Jerry's countered refugee myths.
Image: Starbucks
---
25-27/ And all the stories of the global citizens who helped refugees. Like this activist bringing art to conflict zones; this chef using meals to tell refugee stories; and this refugee who works tirelessly to help other refugees adjust to life in Scotland.
Image: Artolution / Joel Bergner, courtesy of Max Frieder