---
Why Global Citizens Should Care
South Africa has one of the highest rates of youth unemployment in the world.  Partnerships like the Global Citizen Fellowship, which is powered by the BeyGOOD initiative, play a critical role in empowering young people with the skills they need to change their lives and impact their communities for the better. Take actions that support the empowerment of young people, and the fight to end extreme poverty globally, here.
---
Back in 2018, at the historic Global Citizen Festival: Mandela 100 in Johannesburg, South Africa, the Global Citizen Fellowship Programme was announced, powered by the BeyGOOD initiative. 
Inspired by Nelson Mandela's passion for youth development and education, as well as his legacy of empowering future generations, the inaugural class of the Global Citizen Fellowship joined the Global Citizen Africa team in 2019. 
Now, the Fellowship programme is kicking off for its second year — with an extraordinary class of 10 young people who we can't wait to introduce. 
"With all that is happening in our world, educating, empowering, and employing our youth to use their voice and vocation to make positive impact is essential to creating lasting change," says Ivy McGregor, Director of Social Responsibly at Parkwood Entertainment, headquarters for BeyGOOD.
McGregor adds: "The model BeyGOOD has designed through the Fellowship programme, in partnership with Global Citizen, has become a pathway for sustainable economic impact. We are proud to welcome the class of 2020 – they have entered at such a critical time, pivotal to dynamic outcomes and overall success."
Designed to empower young people with work experience, the programme is not only supporting the vision of a South Africa that nurtures its youth.
The Global Citizen Fellowship is also equipping young people with the skills they need to play a role in social justice, helping their communities achieve the UN's Sustainable Development Goals (SDGs), and amplifying causes that they believe in.
Global Citizen is a leading advocacy organisation that has already impacted 880 million lives, while the BeyGOOD initiative has a legacy of empowering young people, women, and marginalised communities. By working together through the fellowship programme, the partnership offers young people an opportunity of a lifetime. 
Take, for example, how the programme is structured. It has multiple phases designed to offer each of the 10 fellows a fully immersive experience. 
Each fellow will also have the benefit from personalised mentorship from leaders in entertainment, business, government, and civil society — all aimed at enabling them to realise their potential to become global agents of change. 
The programme will cover subjects such as leadership, advocacy, international development, and global citizenship. Meanwhile, Fellows will also have the opportunity to take part in a series of masterclasses given by industry leaders. The programme also features educational field trips designed to help Fellows develop into value-centred, community-driven leaders. 
Furthermore, Fellows will be placed within the Global Citizen Africa team, which will offer invaluable hands-on work experience within the Marketing, Rewards, Campaigns, Policy, and Content teams. 
This is aimed at providing Fellows with the skills and resources needed to help them secure work at the end of the year-long programme.
The second cohort of the Global Citizen Fellowship programme was chosen after a rigorous selection process that started with 765 applications; only 30 candidates were chosen to continue with a series of tests. From these scores, the judging panel assessed 20 applicants.
The judging panel was made up of Clayton Naidoo, Managing Director of Sub Saharan Africa at global technology giant CISCO; the Executive Director of Africa Leadership Institute, Jackie Chimhanzi; Moky Makura, Executive Director of Africa No Filter; businesswoman and producer, Bonang Matheba; fashion brand and designer extraordinaire, Rich Mnisi; and Isha Philips, Global Citizen's Senior Human Resources Lead.
Noted individually for their incredible personal achievements, collectively, the judging panel brought their experiences leading global organisations and brands, and are revered for being leaders and experts in their fields. 
The judges were looking for candidates whose potential was complemented by their understanding of developmental issues. Candidates also had to show how they have already started effecting change in the spaces they occupy, for instance, through supporting community causes or standing up for social issues
"I think all applicants are unique in their own right and have the power to go out into the world and affect positive change," said Mnisi. 
So, without further ado, meet the Global Citizen Fellowship programme class of 2020.
1. Charity Chibwe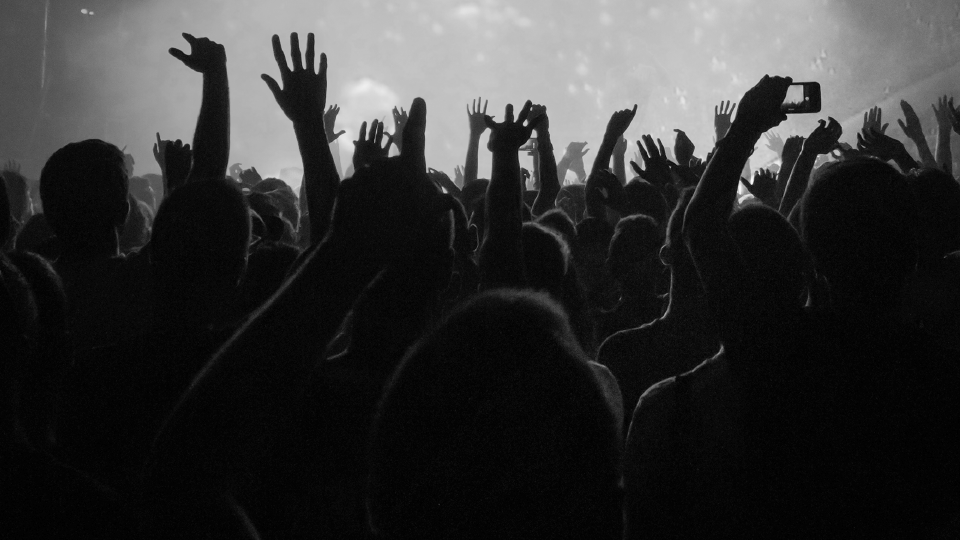 Charity Chibwe, from Ivory Park in Tembisa, Gauteng, believes that building a global community of active citizens is the key to ending extreme poverty — a mission that she is passionate about. Chibwe, who is 24, wants to use her time in the fellowship programme to learn skills that will empower young people economically.
This way, she adds, she'll be able to impart knowledge and experience that other young people in her community needs. "[Small businesses] can help reduce the number of young people who are unemployed," she says.
She is speaking from experience. She has already tried her hand at running a small business that earned up to R2,000 a month. However, she could not sustain it as the money from the business was used to look after her family.
"I would like to see myself being my own boss, running a successful business, and creating opportunities that benefit young people," she says.
2. Aaron Rakhetsi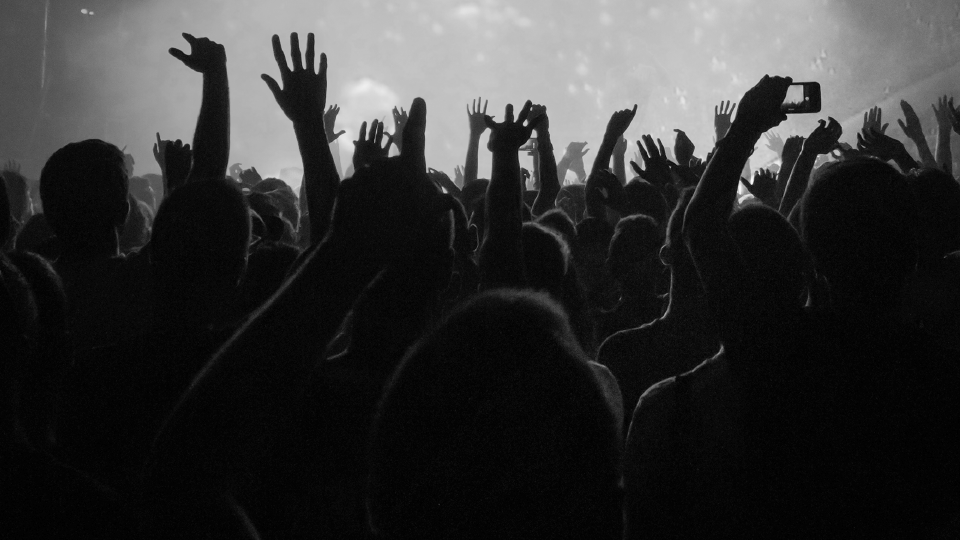 Born in Mamelodi in Pretoria, Aaron Rakhetsi applied for the fellowship because he wants to turn his digital activism into community service. He is particularly interested in issues of citizenship, health, education, women and girls, and food and hunger.
"I'm very passionate about education because I know its importance in one's life. I know what it feels like to give up on going to university because of my financial background, and I do not want anyone to experience this," Rakhetsi explains.
He adds: "I believe in equality of the sexes and I believe that women and girls should be given the same opportunities that men receive, and be treated as their equals."
As one of the most unequal countries in the world, South Africa faces significant challenges, like hunger. For example, even though the country is food secure, 27% of children experience stunting and malnutrition. 
Rakhetsi, who is 24, has future plans that include urban farming, which will allow him to uplift the youth and women while feeding his community.
3. Zamokhule Ndwandwe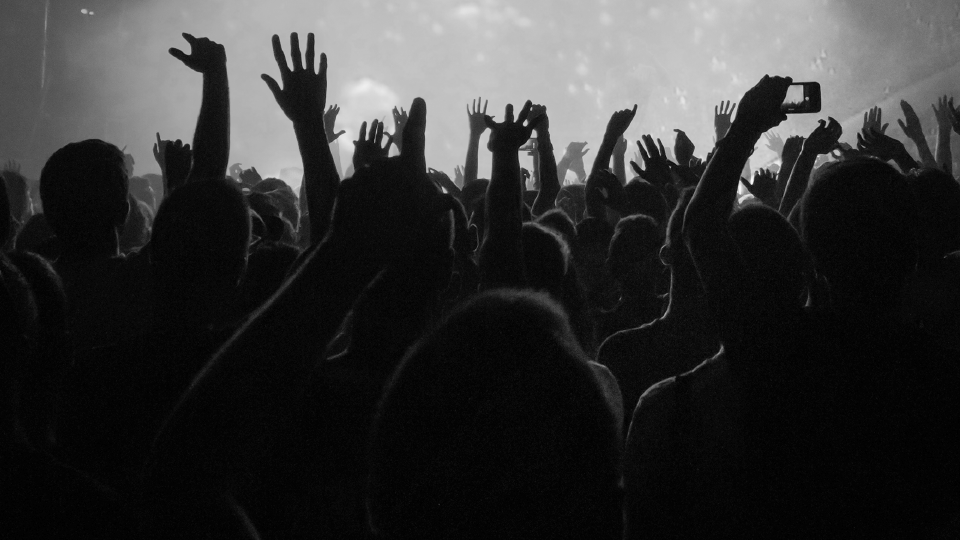 "The mere honour of being chosen to make a positive change is a driver for me to do the best that I can to deal with the issues of the world," says Zamokhule Ndwandwe, 24, about being a Global Citizen Fellow.
Ndwandwe is from Sam Reno in Western Cape. Her ambition of ending gender-based violence (GBV) comes from personal experience. 
"I'm a victim of a taxi robbery that occurred in 2019. I was kidnapped for 15 to 30 minutes by criminals who want money and sex from people," she recalls.
President Cyril Ramaphosa, in March 2019, declared GBV a "national crisis," in South Africa.
Ndwandwe's kidnappers only took her belongings, but for many girls, women, and gender non-binary people in South Africa the story often ends in tragedy  — something that sparked Ndwandwe's determination to combat GBV.
She says: "Right now, my country is going through a very difficult time of what I would call women and children genocide, and I would love to come across other young leaders from other countries who might be able to advise on how to curb this terrible epidemic."
4. Hope Moloi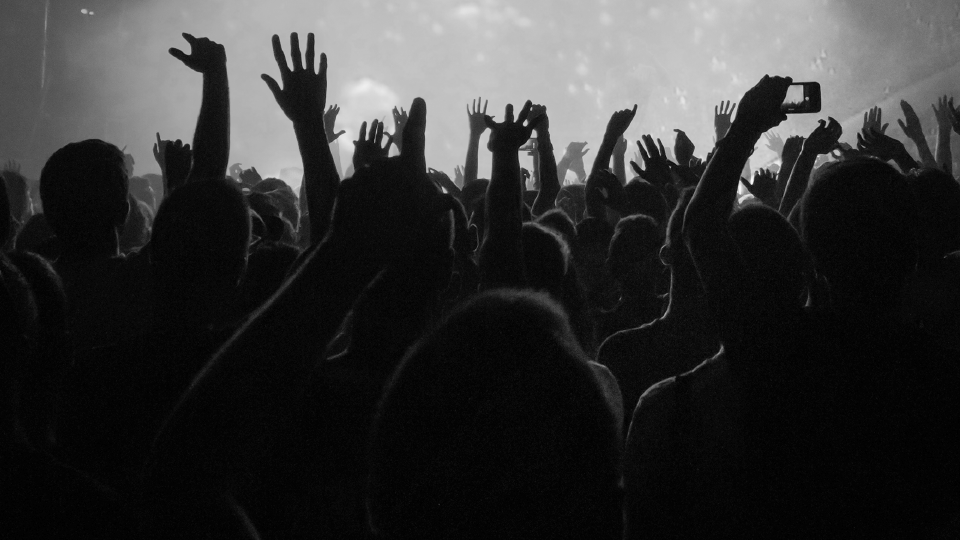 Hope Moloi, 22, became a Global Citizen in order to play her part in the movement of people who want to help end extreme poverty by 2030.
Moloi, from Alexandra in Gauteng, applied for the programme because she wants to gain skills that will help lead community activities that support girls and women, in particular menstrual health management.
"Girls miss school due to not having pads, which has a negative impact on their studies. By giving pads to girls, we'll be keeping girls in school," says Moloi. 
Moloi wants to use her time in the programme to learn skills that will help her amplify her voice as an advocate, and later, to launch a non-governmental organisation that leverages corporate partnerships for social good. Her organisation will champion girls' rights and access to quality education. 
"Women earn less than men even with the same qualifications and experience, while girls and women also have to live with the effects of GBV," Molio says.
She adds: "Every person has a right to education. Education is important and can change lives to be successful."
5. Nomthandazo Xaba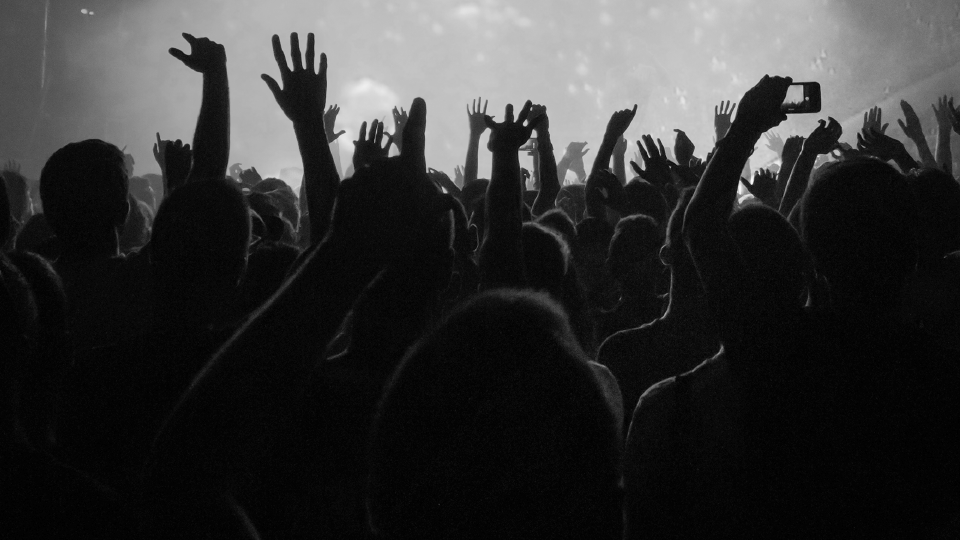 Nomthando Xaba, from Soweto, Johannesburg, supports causes that she is passionate about by taking Global Citizen actions that are aimed at helping end the systemic causes of poverty and inequality.
However, she wanted to do more.
"I've always wanted to find a way to give back, and while taking Global Citizen actions is [impactful], I also want to find other ways of working towards ending extreme poverty," she says.
Xaba, 25, is passionate about education, and believes that empowered young girls make future leaders.
This is why she wants to study towards becoming a teacher.
She adds: "Since I don't have a qualification yet, I want to teach young girls about sexual health because our schools only focus on the basic things. Girls are not given the platform to express themselves and talk about their experiences."
6. Letshego Morake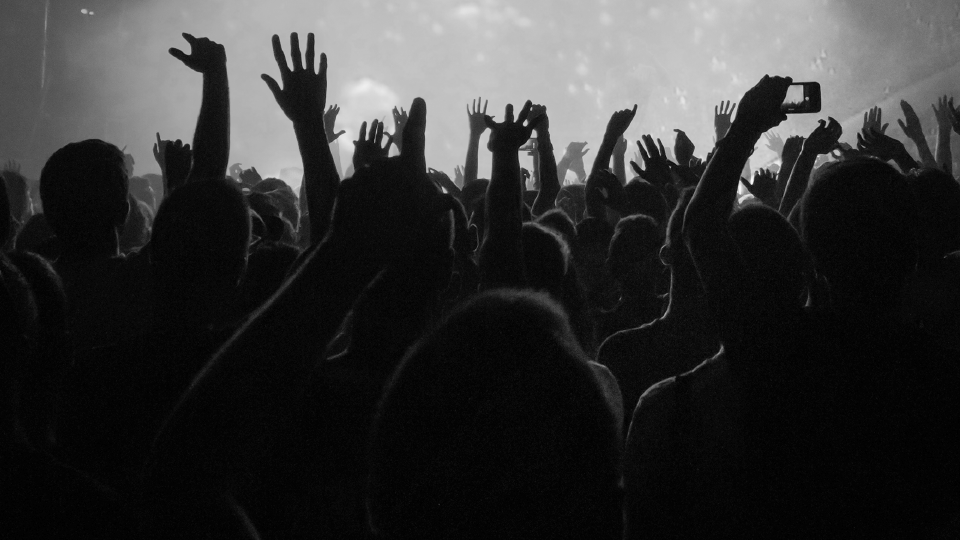 "I wanted to be part of the Fellowship programme because I want to empower others, and promote education and equality in my town," Letshego Morake says about the decision to take his chances and apply for the programme.
Morake comes from the small town of Heuwel, in Thaba-Nchu in Bloemfontein, where opportunities are scarce, and information that can help young people empower themselves even more so.
"I want to be the one to bring change as I'm a huge fan of Beyoncé [the founder of the BeyGOOD initiative]. She inspires me in so many ways, and has definitely had a very huge impact in me bettering myself."
Morake, who is 23, is an advocate for access to education. "A lot of people from where I am from have given up on it due to lack of funds to continue with their studies. They are also discouraged by the fact that other people who have studied still do not get jobs after graduating."
Equally close to his heart is equality.
 "I'm a young gay boy who lives in a town where it's still seen as wrong to freely be myself. I want to live in a country where people are proud of each other, support each other, and love each other," he says.
He adds: "I want to be an active voice for the people who do not see themselves worthy of anything, host campaigns and rallies, create awareness on social media, and just have an impact on the lives of those who cannot stand up for themselves because they are scared to."
7. Lerato Tsolo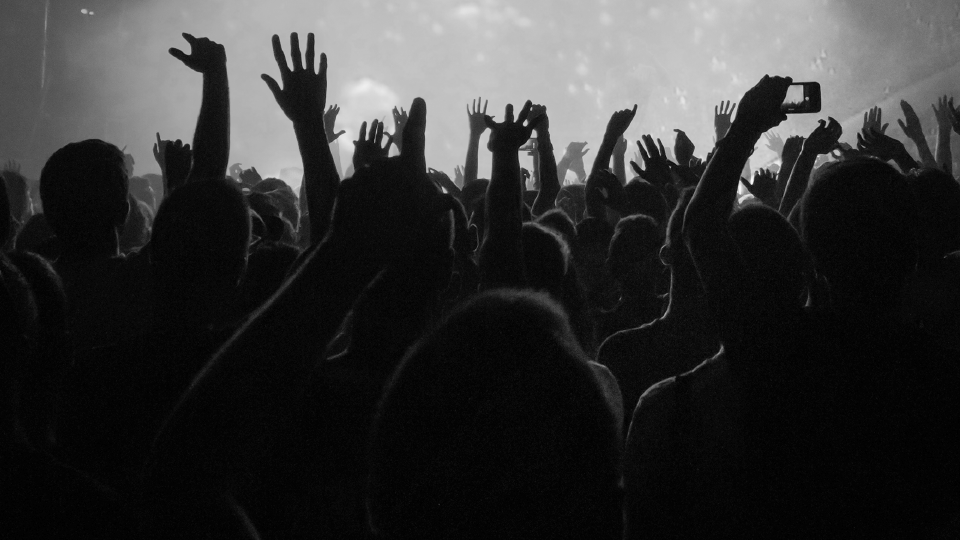 Growing up in Sebokeng, an undeveloped community in Vanderbijlpark in the south of Gauteng, Tsolo always knew that her purpose was impacting and transforming lives.
"This is why I identify with BeyGOOD and Global Citizen. This is a network of people who are impacting their work and changing lives. Being part of this network will not only expand my reach in changing lives, it will also provide me with the opportunity to grow others and help them change their lives for the better," Tsolo says.
Tsolo, 24, adds that South Africa is facing what she calls "the triple trouble of poverty, inequality, and unemployment."
She adds: "Being part of the Fellowship will assist me in gaining skills and knowledge on how I can make my solutions sustainable. I also want to uplift comuunities."
She wants to use her year as a Global Citizen Fellow to learn more about universal access to education, especially the public schooling system.
"[At the moment] the public schooling system is failing those who go through it," she says "From experience and observation I have seen that the system is setting up the children for failure; it needs radical transformation."
She is also passionate about gender equality and access to clean water and safe sanitation, including menstrual health management. "Young girls across the country miss out on important school days because they are on their period. They don't afford to buy pads because they live on social grants, and have to choose between buying bread and buying a packet of sanitary pads."
A social grant is a monthly payout funded by the government to support child-headed households, pensioners, children, and people living with disabilities. 
Tsolo added: "[Menstrual health management] is an issue closest to my heart because I've seen young girls use unsanitary materials to get through their cycle days, which has led to multiple health risks."
She also wants to lend her voice to causes that support the dignity and human rights of immigrants.
"With the conflicts and issues faced by various African countries, I believe that as a continent, there is more that needs to be done regarding how South Africa deals with immigrants who are fleeing from their countries in search of a better life," she said.
As well as taking part in the Fellowship programme, Tsolo also runs a non-governmental organisation called Her Pride. It offers services that help students develop their confidence and life skills.
The organisation has already reached more than 2,000 students. 
"We provide academic support, entrepreneurship training, career planning, and more. We have been able to expand our small reach to providing care packs to the Lifeline and Thuthuzela women and children centres."
Lifeline offers free counselling over the phone, while Thuthuzela centres offer support and medical care to victims of sexual violence.
8. Sengie Shabalala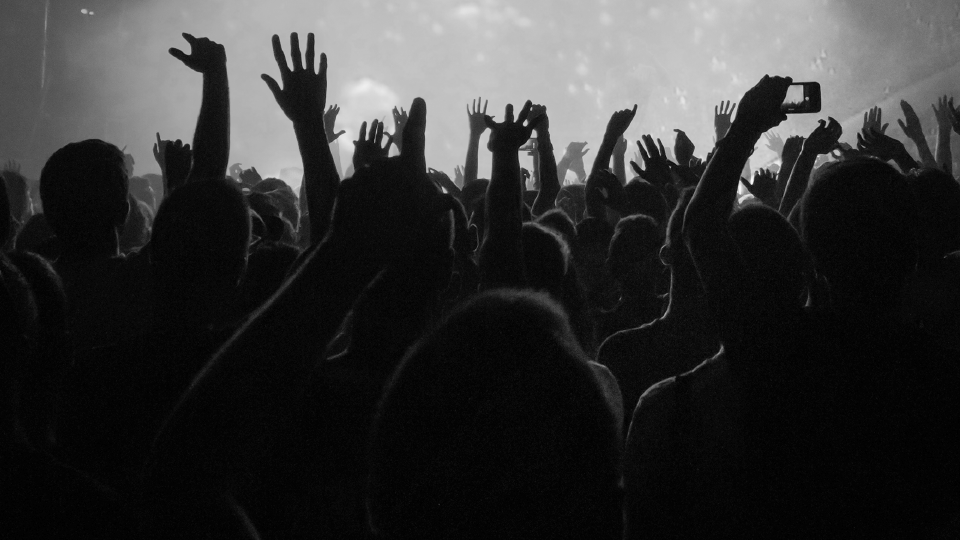 Sengie Shabalala, 22, believes ending inequality and extreme poverty is a value that we should all live by. "The popular South African saying "umuntu ngumuntu ngabantu" calls on all of us to work together," she says. The saying is essentially a call to action urging each of us to be accountable for another person's well-being. 
Shabalala says being a Fellow is an opportunity to gain knowledge that she'll use to uplift others. Shabala, who is from Benoni in Gauteng, wants to galvanise communities to start taking action against GBV.
"Being a woman, GBV affects me and one starts being afraid [of the possibility of experiencing GBV]. I decided to take action in my community, and raise awareness," she says.
9. Buhle Dlulane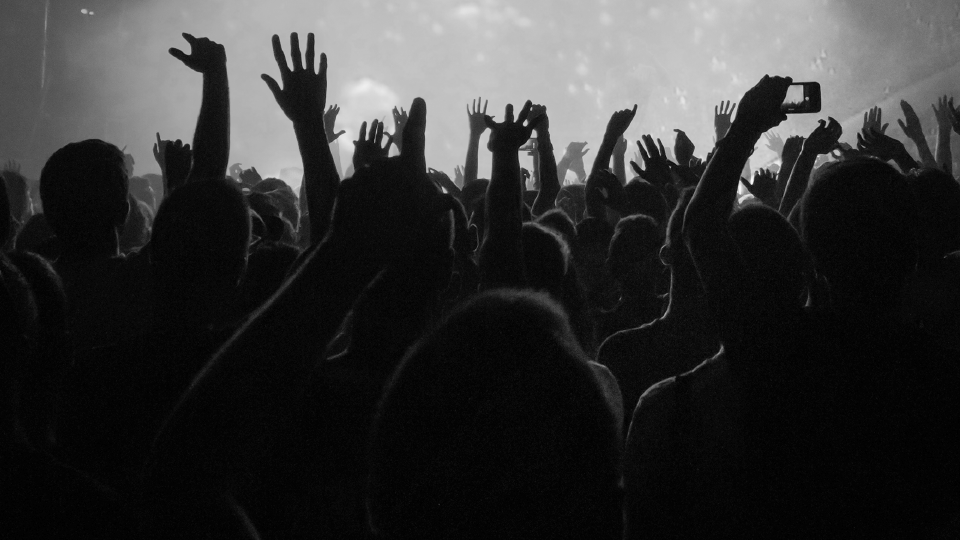 Buhle Dlulane, from Soweto, is determined to tackle gender inequality by promoting girls and women's empowerment. "[This] comes from my passion for gender equality and business. I believe that women are equal and effective in influencing the economy, from the formal sector to the informal sector," she says.
She adds: "I believe that earning a decent living allows women to improve their own lives, are less inclined to stay in abusive relationships, and have the power to make their own decisions without abusive influence."
Dlulane, who is 21, says gender equality has a massive role to play in ending extreme poverty because women tend to lift others in their families and communities as they rise.
"We are all aware that by women being educated and working they inevitably improve their own lives and the life of their families," she says.
"And so it then became important for me to understand why such powerful economic participants are not paid equally, not represented in powerful positions within companies, why there is a hesitance to allow them equal rights and access to basic amenities."
Moreover, she adds, with understanding the problem comes the biggest question of all: what she can do to change the status quo.
"All of us have a responsibility to build the society in which we dream of living in, and the only way for change is effective participation. I do believe that there is no better time than now for us as young people to start thinking about personal, professional, and communal transformation," she says.
Dlulane is inspired by Rwanda and South Africa, two countries she calls home.
"South Africa and Rwanda have a need for do-ers; people that are willing to apply their knowledge in everyday global challenges," she says. "And there is a need to equip young people with the necessary skills in communication, personal, and professional development to be able to build the confidence to take action."
10. Ntombizodwa Lephuma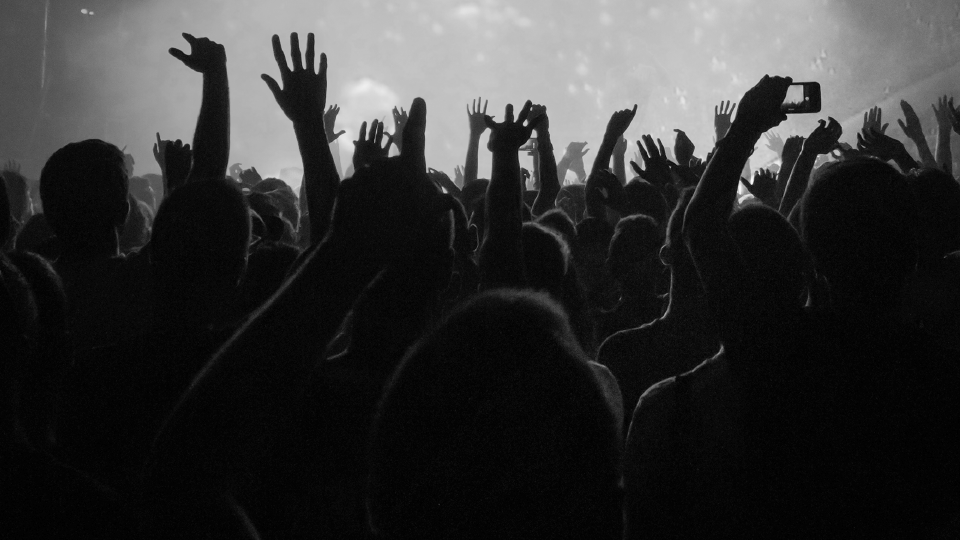 Ntombizodwa Lephuma, 24, wants to take up space. Meaning make impact that will have a reverberating impact like her hero, Miss Universe Zozibini Tunzi. Hailing from Centurion in Gauteng, Lephuma is a linguist with the goal of pursuing a postgraduate degree in education.
"I want to teach young girls the power education has and how it will better equip us to be better business women," she says, "I need the skills from the BeyGood fellowship to assist me and better equip me."
She wants to raise generations of girls who shape their futures, and in doing so, transform their societies. 
"Education and women are very important to me and with the skills obtained from the Fellowship programme, I will be able to impart my skills and experience with the young women in my country," says Lephuma.
She adds: "I'm looking to enrich young women to take up space and be career driven, ambitious, and passionate. A woman with passion and ambition is a force to be reckoned with."
A Global Citizen, Lephuma has been taking actions on issues that support women, children, and education.
"There is a need for women and children to get educated and realise their potential, and have better resources to help achieve their dreams and goals," she says. "I want to help women take up their space and use what they already know and have to build their careers."
Her vision for the future is enabling more women to own businesses and occupy positions of power and leadership. "I see smart, educated women in positions that they can use to uplift other women," she adds.
If Lephuma were to start a non-governmental organisation, she adds, it would bring together women from different backgrounds, find out what each of their skills are, and figure out ways to use their collective ideas and skills to earn a living.
"This will help many mothers support their families," she says.