---
Why Global Citizens Should Care
Every now and then we need to stop and give ourselves a pat on the back for all we've achieved in the past 100 years — or since some women have been able to vote in the UK. But we're not quite there yet, as these just mind-boggling salary disparities show. You can make a stand by taking action here to demand a world where #SheIsEqual. 
---
This month, a study suggested that only 30% of the British public know what the gender gap is. 
It seems surprising, given that it has literally been hitting the headlines for well over a year now. But it's not actually as bad as it sounds — please bear with me, I am a feminist, promise.
For the survey, YouGov asked people whether the gender pay gap was A: "women as a whole being paid less on average than men as a whole." Or B: "women being paid less than men for doing the same job."
Take action: Tell the UK Government: Help Create a World Where #SheIsEqual
Only 30% got the right answer (A) — while 1% thought it was "something else" and 5% said they "don't know." 
So, to highlight, the overall gender pay gap is 18.1% in Britain — meaning that on average, men earn that much more than women. Paying a man more for exactly the same job is actually illegal. 
But that doesn't mean it doesn't still appear to happen on an alarmingly regular basis. 
And while we don't want to confuse the true definition of the gender pay gap — reminder, it's men on average earning more than women — here are some truly staggering examples of incredible pay disparities that have been reported for the same role. 
Get ready to get angry. 
1. Sandi Toksvig. 
Earlier this month, at the Women's Equality Party conference, Sandi Toskvig revealed to audible gasps from her audience that she is paid just 40% of her predecessor Stephen Fry's salary, for hosting TV panel show QI. 
The TV presenter and activist went on to say that she's paid about the same as Alan Davies, who appears on the show as a contestant — while she's the host. 
"I temper this with the fact I love this show, and am the first woman to host such a show," she added. 
2. Martina Navratilova.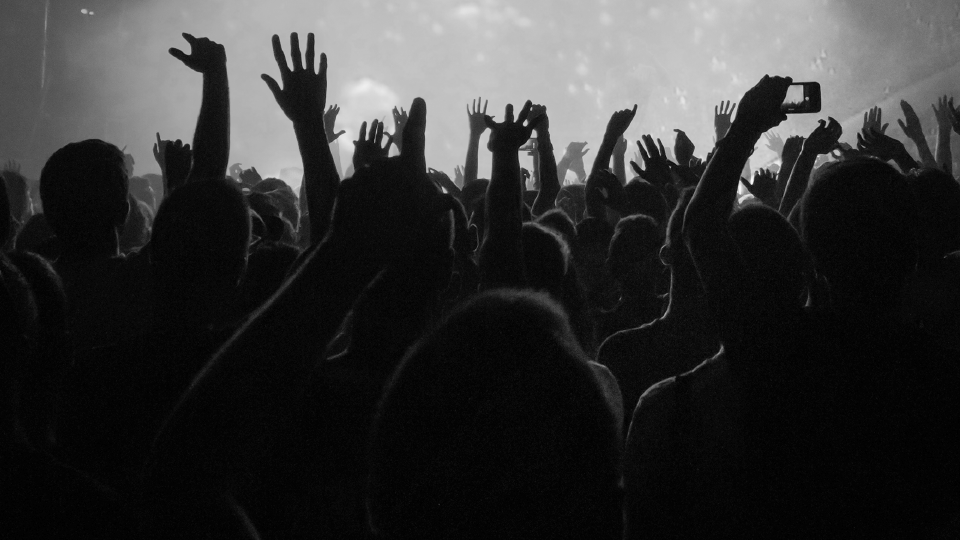 Image: Flick/Loic.sf
Navratilova — one of the most successful tennis players of all time — revealed in March that she was paid 10 times less than her male co-star John McEnroe for the 2017 Wimbledon tennis championship coverage. 
She had won 18 Grand Slam singles titles during her 30-year career before becoming a commentator, and was reportedly told that she would be receiving a comparable salary to the men doing the same job. 
But, she alleged, it was only when the BBC revealed its top-paid talent in the summer of 2017 that she found McEnroe, her co-star, had been receiving at least £150,000 — compared to her £15,000 salary. 
"It's still the good old boys network," she told the BBC's Panorama. "The bottom line is that male voices are valued more than women's voices." 
The BBC said at the time that McEnroe's role was of "a different scale, scope, and time commitment" to Navratilova's, and that gender didn't come into it.
3. Jennifer Lawrence.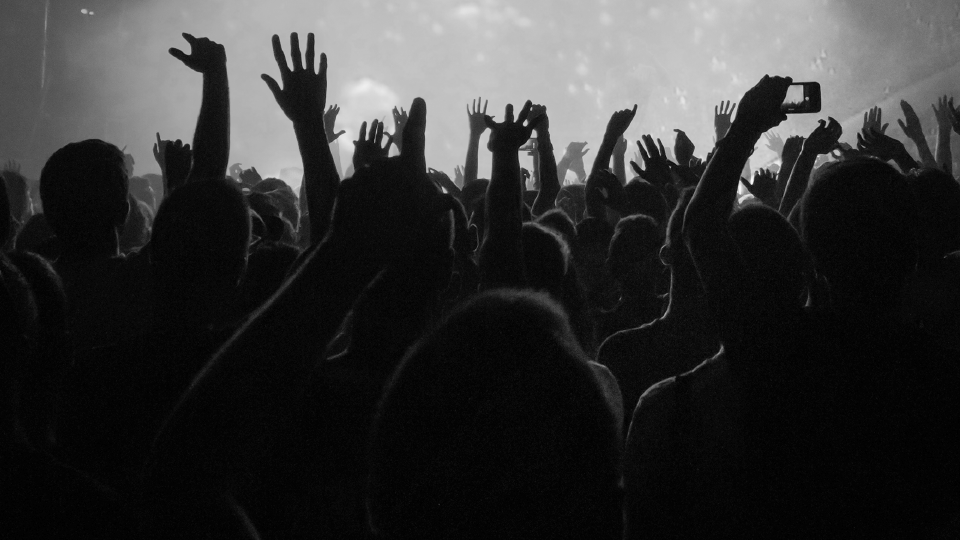 Image: Flickr: Gage Skidmore
Early on in the gender pay gap debate of recent years, Lawrence spoke out about the difference in her pay for the film American Hustle, compared to her co-star Bradley Cooper. 
According to an email leaked during a cyber attack on Sony Entertainment, Lawrence — at the time the world's highest paid actress — received 7% of the film's proceeds, compared to Cooper's 9%. 
In fact, according to reports, both Lawrence and Amy Adams, another co-star, both received 7% — while Christian Bale and the film's director David O. Russell were all offered 9%. Initially, according to the leaked email, Lawrence was only offered 5%. 
In response, Lawrence penned (such a relatable) op-ed about the struggle of negotiating a fair share when you're a woman. 
ACTUALLY THE GENDER PAY GAP IS A MYTH, WOMEN WORK LESS BECAUSE THEY CHOOSE TO MIND THEIR CHILDREN AND PREFER MORE CARE-ORIENTED JOBS pic.twitter.com/eNdE4Gb1iB

— Renua Ireland 🇵🇸 (@daimbarrs) September 25, 2018
"When the Sony hack happened and I found out how much less I was being paid than the lucky people with dicks, I didn't get mad at Sony," she wrote. "I got mad at myself."
"I don't think I've ever worked for a man in charge who spent time contemplating what angle he should use to have his voice heard," she wrote. "It's just heard. Jeremy Renner, Christian Bale, and Bradley Cooper all fought and succeeded in negotiating powerful deals for themselves."
"If anything, I'm sure they were commended for being fierce and tactical, while I was busy worrying about coming across as a brat and not getting my fair share," she continued. 
4. Hoda Kotb.
News anchor Kotb took over from Today show host Matt Lauer after he was fired following multiple allegations of sexual harassment and assault. 
However, despite the fact she's sitting in the same seat, speaking to the same audience, she's doing it for a much smaller salary, according to reports from January. 
Reports claimed she would be making $7 million (about £5.3 million) a year, or in other words, $18 million (about £13.8 million) less annually than Lauer. 
5. Carrie Gracie.
Carrie Gracie's stand is important. It's about respect as well as reward. We don't want future female broadcasters, journalists, reporters, commentators, editors & producers to have to fight for the right to be paid equally for doing the same job. #equalpay#IStandWithCarriepic.twitter.com/Q3i3srZQNd

— Clare Balding (@clarebalding) January 8, 2018
To continue on the theme of newsrooms, Carrie Gracie, one of the BBC's leading journalists, quit her post in January in an argument over the gender pay gap. 
Again, she only reportedly found out about the difference in salaries when the BBC published the pay details for its highest-paid earners in 2017. 
"In the past four years, the BBC has had four international editors — two men and two women," Gracie wrote in an open letter explaining her decision to quit. "The Equality Act 2010 states that men and women doing equal work must receive equal pay. But last July I learned that in the previous financial year, the two men earned at least 50% more than the two women." 
Equal Pay for Equal Work?  Much too revolutionary an idea for my pretty little head.  I need to lie down before I have a fit of the vapours.  #IStandWithCarrie#equalpay#BBCwomen

— Sandi Toksvig (@sanditoksvig) January 8, 2018
And, she continued, she wasn't alone. She wrote that "up to 200 women" had complained to the BBC in the previous six months, "only to be told repeatedly there is no pay discrimination at the BBC." 
"Can we all be wrong?" she asked. 
6. Claire Foy.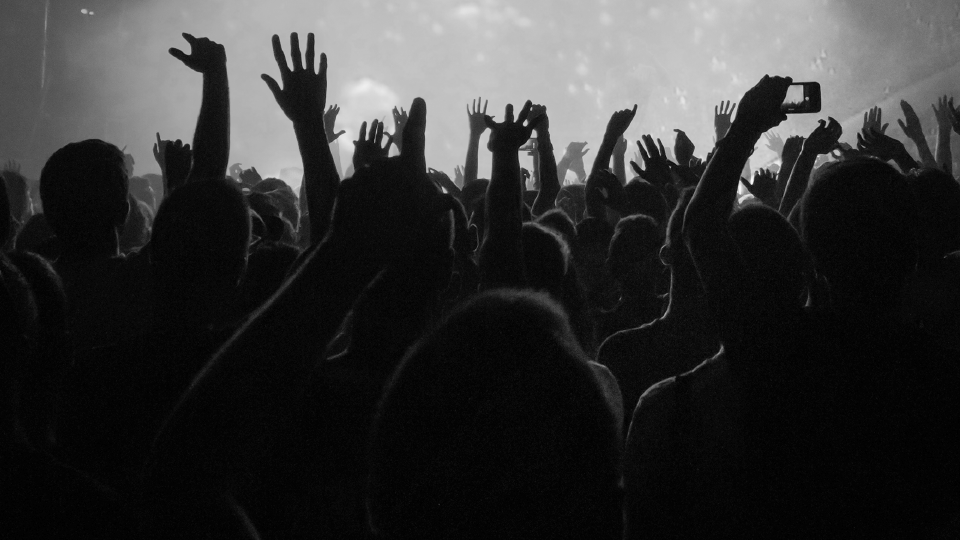 Image: Wikimedia Commons
She may have been playing the actual Queen of England — Queen Elizabeth II — in Netflix's The Crown, but that doesn't mean that Claire Foy was immune to the gender pay gap. 
It was revealed in March that Foy was paid less than co-star Matt Smith, who played her husband, Prince Philip. 
It's not actually known quite how significant the difference was — but when the makers of the show decided to back-pay Foy to close the gap it was reported that she would be getting about £200,000 ($275,000) for the two seasons the disparity had been in place. 
---
For most of us, the kinds of salaries that we're talking about here won't be relatable at all. We might ask, don't they have enough already? 
But also it's women in high-profile positions with significant public platforms who are in a position to drive things forward for the rest of us. And the more we all talk about the problem, the more likely it is that we'll get a solution. 
So let's take inspiration from these well-paid women, to go forth and demand equal pay in our workplaces too. It will be one more significant step forward in the global march for true gender equality.