---
Why Global Citizens Should Care
Female genital mutilation (FGM) is a form of violence that stems from the cultural belief that a girl's value lies in her virginity, and that a woman's body and indeed sexuality belong to her family and her husband. It's practised in
29
countries in Africa and affects millions of girls and women around the world. You can take action here to call on world leaders to end FGM, and support the UN's Global Goal 5 for gender equality
.
---
Female genital mutilation (FGM) is a cruel reality for more than 200 million girls and women globally, while 3 million girls in Africa are at risk of undergoing FGM every year.
The World Health Organization (WHO) defines FGM as all procedures that involve partial or total removal of the external female genitalia.
This includes injury to the female genital organs for non-medical reasons. FGM procedures vary from type 1, which is a partial removal of the clitoris, to type 3, which is the most severe form of FGM.
Type 3 FGM means the complete removal of the clitoris and labia, followed by stitching the edges of the vulva together to prevent intercourse, says the WHO.
FGM is not just a horrific human rights violation, it also takes its toll on the mental and physical well-being of survivors. A pilot study that was supported by the WHO found that 30% of survivors showed signs of post-traumatic stress disorder, while 80% had anxiety disorders.
FGM also comes with short-term health risks that include severe pain, as well as excessive bleeding, and genital tissue swelling that increases the risk of infection.
Long-term health effects include chronic infections in the genital area, and the reproductive and urinary tracts. FGM also increases the risk of complications in child-birth, and can lead to maternal and child deaths.
"FGM is a practice that must end," Phumzile Mlambo-Ngcuka, the executive director of UN Women, said in a statement released to mark International Day of Zero Tolerance for FGM in 2018.
"It has no health benefits; only health damage, both physical and mental," she continued. "It is an act that cuts away equality. Together, these are harmful practices that make it almost impossible for the girls affected to have the same life chances as boys."
Now, as the world again marks the International Day of Zero Tolerance for FGM on Feb. 6, here are five activists leading the fight to end FGM in Africa.
1. Jaha Dukureh, The Gambia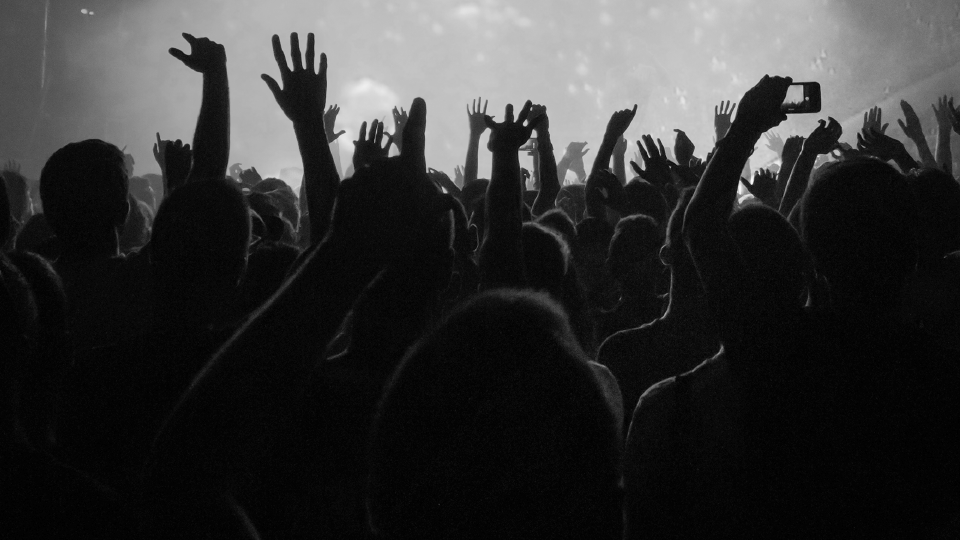 Image: Flickr/UN Women
The United Nations Population Fund (UNFPA) reports that 78.3% of Gambian girls and women aged between 15 and 49 have undergone FGM. Of these, 55% were younger than four at the time of being cut; 28% were between five and nine years old; and 7% were between 10 and 14. Jaha Dukureh, from The Gambia, was cut when she was just a week old.
Now 31, Dukureh travels around the world as the founder of a non-governmental organisation called Safe Hands for Girls, to campaign against FGM and child marriage
"I don't want them [girls] to have to face the challenges I did. Whether it's early marriage or FGM. I don't want them to have to live in fear. I don't want any girl to ever feel that way," she told Time magazine, after her work earned her a spot in the magazine's list of the most influential 100 people of 2016.
.@UN_Women Regional Goodwill Ambassador for Africa @JahaENDFGM has a powerful story that represents the millions of women & girls who have undergone female genital mutilation. This is why we need to #endFGM@unwomenafrica@phumzileunwomenpic.twitter.com/3tx6C2nB9z

— UN Women Uganda (@unwomenuganda) February 5, 2020
She says being forced to marry when she was 15 made her realise the full horror of FGM. "In order to have sex with my new husband, I underwent a procedure to be reopened," she wrote in the Bright magazine. "That's when I truly understood what had been done to me — and I committed my life to making sure other girls are not subjected to the same fate."
Dukureh's work includes media outreach programmes in rural communities in The Gambia. One of these programmes is a radio show that's broadcast to farm workers, withwomen being given mobile phones so they can call into the show and discuss their views on FGM.
"Through this, women in those communities had the opportunity to talk amongst each other on why they were for or against FGM, and what the myths and misconceptions they held about FGM were," Dukureh said in a thought leadership piece she wrotefor the Independent.
She continued: "The programme has led to an increased change in attitude about FGM, with more women looking at the practice less favourably than they did initially."
As well as through her documentary, Jana's Promise, Dukureh is also impacting gender equality through her role as a UN Women Ambassador for Africa.
2. Ifrah Ahmed, Somalia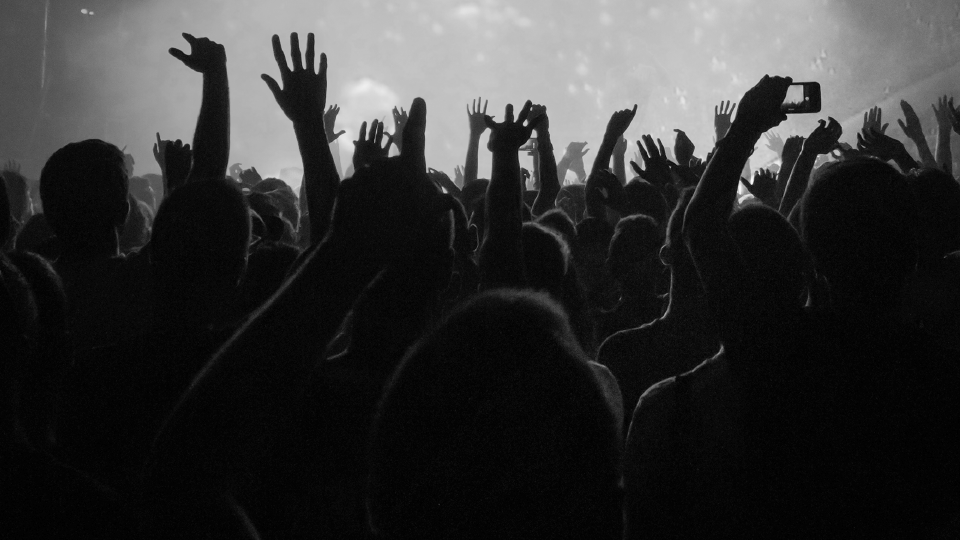 Image: Flickr/AMISOM Public Information
Ifrah Ahmed's life story is the inspiration behind the movie, A Girl from Mogadishu. The film is all about her personal experience with FGM, and its impact on her life.
Ahmed was eight years old when she was cut, and 15 when she was gang-raped. She managed to escape Somalia for Ireland, where she was able to campaign against FGM — and even be a driving force behind getting FGM officially banned in Ireland in 2012.
The United Nations reports that 98% of girls and women aged between 15 and 49 in Somalia have undergone various forms of female genital mutilation.
"I don't want to be a victim. I want to be a voice," she told the Guardian.
Ahmed launched the Ifrah Foundation in 2010 to fight FGM in Somalia and around the Horn of Africa (a region made up of Somalia, Somaliland, Ethiopia, Djibouti, and Eritrea). To date, the Foundation has reached more than 100,000 people through its advocacy programmes.
The foundation challenges laws that relate to FGM. For example, Somalia's constitution does prohibit FGM, however the legislation needed to punish people who are guilty of FGM has been stalled by parliamentarians.
'Be the Voice - Not the Victim'. Find out more about #FGM activist Ifrah Ahmed and one of the SI Road to Equality President's Appeal #SoroptimistSix and the movie 'A Girl from Mogadishu based on her astonishing life and powerful, committed work to #EndFGMhttps://t.co/hPoWhBERHOpic.twitter.com/UYP7959K1E

— Soroptimist Int'l (@SoroptiTweet) February 5, 2020
Ahmed was instrumental in organising more than 1 million people to sign a 2016 petition asking the President Hassan Sheikh Mohamud to introdude an FGM legislation.
She also successfully campaigned for the prosecution of the people responsible for the death of Deeqa Dahir Nuur — a 10-year-old who bled to death after undergoing FGM.
"I can never change that I was cut. I can never change that something in my body is missing," Ahmed told the United Nations Population Fund.
"But there is one thing that I can change," she continued. "These young girls who are born and raised in this beautiful world shouldn't go through what I have been through. They should be protected and they should be given the life that every mother, girl, and woman deserves."
Ahmed is featured on the latest episode of Hozier 'City Power' podcast. You can find out more about how she used her ordeal to fight for Somalian girls and women here.
3. Mariam Dahir, Somaliland
Dr. Mariam Dahir lives in Hargeisa, Somaliland. The 31-year-old took on a mammoth task when she decided to start fighting FGM in her country (which is an autonomous region of Somalia).
She says her work was initially met with resistance, with many people in her community being critical of her actions.
"But things are changing," she told the Bright Magazine. "More people are speaking out against FGM in Somaliland."
Pleasure to meet again sis 🙏 pic.twitter.com/S0cnoYskfW

— Mariam Dahir (@DrDahir) November 13, 2019
Dahir says she was inspired to start confronting FGM in her country when was still a trainee medical doctor, seeing the harmful effects of FGM.
A study by the World Health Organization found that women who have undergone FGM were more likely to have complicated births, including needing emergency caesarean section. Furthermore, the scar tissue left by FGM may not stretch enough during birth, which makes the delivery even more painful.
There is also a risk of obstetric fistula. An obstetric fistula is a hole between the vagina and rectum or bladder that is caused by prolonged obstructed labour that can last up to seven days.
It restricts blood flow, and can lead to the death of a mother and her child. And if they survive childbirth, women who have had more than 70% of their genitals removed face a higher risk of excessive postpartum bleeding.
"I saw women unable to give birth, [with] horrific complications. I wanted to know why this was happening and how I could help," says Dahir, who has taken her activism to medical school.
Now a lecturer at Frantz Fanon University in Hargeisa, Dahir is campaigning to include an FGM component in the medical curriculum in order to better expose students to the dangers of FGM.
4. Shinina Shani, Kenya
FGM has been illegal in Kenya since 2011 but the practice continues, with reports estimating that 21% of girls and women between the ages of 15 and 49 have undergone the harmful practice.
Even more troubling is the fact that there is a growing trend of cross-border FGM, according to Equality Now. This means, according to the human rights advocacy group, that girls and women are being taken to neighbouring countries to be cut, meaning perpetrators escape punishment in Kenya.
Shinina Shani is on a mission to make FGM history in Kenya. Growing up in Narok, in the South-West region of her country, Shani says she was constantly horrified by the effects of FGM.
"#FGM is an old problem & we need to find new & innovate ways of dealing with this problem. Youth are the strongest demographic in Kenya & this is the generation that should be able to celebrate an end to #FGM" @OlajideDemola during the flag off of #YouEndFGM caravan
@UNFPAKenpic.twitter.com/jKL8bupu5a

— #MenEndFGM (@MenEndFGM) February 3, 2020
She told the children's rights organisation Care: "I've seen the complications from delivering children. I've seen women not get out of bed for three months. I've seen them bleed and die."
Shani was raised in a family that doesn't believe in FGM, but it came with stigma and being labelled "entito" —  a term is used to insult girls and women who are not cut.
Narok is populated by the Maasai tribe — in which FGM has a 78% prevelance rate, and the stigma of not being cut is one of the greatest challenges faced by activists like Shani.
"The few girls who choose to avoid it are shunned and referred to as cowards and fake Maasais. They believe it is a bad omen to remain uncut and have children," she told Daily Nation newspaper.
5. Rugiatu Turay, Sierra Leone
The West African nation Sierra Leone has one of the highest rates of FGM in Africa and the world, with UNICEF estimating that 90% of Sierra Leonean women have been subjected to FGM.
Rugiatu Turay is working in the hope that her country will ban the practice. Turay was 12 years old when she was blindfolded and had a rag stuffed into her mouth to stop her screams from being heard.
Madame Rugiatu Nenneh Turay Sierra Leone's Deputy Minister of Social Welfare Gender and Children's Affairs says #NotInMyName#Salonebanfgmpic.twitter.com/fsQ9eGUwrc

— Not In My Name (@NotInMyNameSL) September 29, 2016
A group of women then sat on her arms, chest, and legs to stop her from moving her body while her clitoris was removed with a knife. The only time she was spoken to during the ordeal was when she was told that she had become a woman. Afterwards, she was sworn to secrecy.
Today, Turay refuses to be silenced. She co-founded the Amazonian Initiative Movement (AIM) in 2002 to fight harmful cultural practices, including FGM, through education and empowering girls and women. FGM is so ingrained in her country that Turay and other AIM activists have received death threats for their work.
But they are determined to rewrite the narrative. Visiting villages to talk to women who make a living from FGM, Turay and her colleagues at AIM have so far been able to get 700 practitioners from 111 villages to drop the practice.
"We want people to drop their knives; we want parents and girls to become more open about the practice; we want the victims to talk about the practice and to be ready to say 'no', so that the government knows women are ready for a change," she told the World Health Organization.
The country could very well now be on its way to ending FGM. It was banned by the government in January 2019, as part of a crackdown on initiation ceremonies across the country.
Turay called the ban a step in the right direction, and said her organisation will continue working until there is zero FGM in the country.
Banning the practice is generally not the end of the fight for activists like Turay, given that there are often complications and limitations in actually enforcing bans. 
Turay told the Thomson Reuters Foundation: "We want to make sure that the government knows that the bodies of women are not battlegrounds."