---
Why Global Citizens Should Care
Everyone has a role to play to stop the spread of COVID-19 coronavirus. The One World: Together at Home global event showed what we can accomplish when we all come together. You can join us and take action
here
.
---
Celebrities, leaders, health experts, and scientists celebrated frontlines workers facing the COVID-19 coronavirus pandemic in a historic global event on Saturday.
Global Citizen, in collaboration with Lady Gaga, brought together more than 70 musical acts and performances for the One World: Together At Home special event in support of health care workers and World Health Organization (WHO). The night raised $127.9 million, providing $55.1 million to the WHO's COVID-19 Solidarity Response Fund and $72.8 million to local and regional responders. 
Hosted by late-night stars Jimmy Fallon of The Tonight Show, Jimmy Kimmel of Jimmy Kimmel Live, and Stephen Colbert of The Late Show With Stephen Colbert, the show reached billions of people in 175 countries.
Here's a list of the most inspirational stories from frontline workers, the most entertaining celebrity appearances, and more from the digital stream and television broadcast event.
1. Stars Praised the World Health Organization's Response Efforts
Around the world, extraordinary work is being done by the WHO to lead response efforts, through its COVID-19 Solidarity Response Fund. 
On Saturday, stars united to thank the WHO for its tireless efforts to support the world's most vulnerable.
The Sinner actor Matt Bomer said that we need to take a global and local approach to tackling COVID-19 coronavirus.
"Thinking globally means supporting the World Health Organization to curb the pandemic and prevent future outbreaks," he said. "And acting locally means supporting your local charities and initiatives so that frontline health care workers and those at immediate risk have the resources they need to survive."
Jameela Jamil, who hosted the first hour of the digital livestream, highlighted that COVID-19 doesn't respect borders, nor does it discriminate based on gender, race, or class. 
Now is the time, she said, "to do everything we can to emerge from this moment in history, better and stronger than we were before."
Jamil called on governments, businesses, and philanthropists to support frontline health workers by supporting the WHO's COVID-19 Solidarity Response Fund. 
You can read more about the impact of One World: Together At Home, and how it raised $127.9 million worth of commitments to support the fight against COVID-19, here.
2. The World Celebrated Frontline Health Workers
Despite the many celebrity appearances in this global special, the true stars of the show were the essential workers who are putting themselves at risk on the frontlines against COVID-19, and working to keep us all healthy, fed, and safe. 
The show brought gratitude and thanks, as well as calls for urgent supplies and resources, like personal protective equipment (PPE) that health workers need to be able to carry on their life-saving work.
Actress Sarah Jessica Parker highlighted the health workers at Elmhurst Hospital in Queens, New York, who are in desperate need of supplies. The hospital serves a largely working-class and immigrant population in a neighborhood where the coronavirus has spread quickly.
"To all the doctors and nurses, to everyone working at Elmhurst Hospital, please know that we're paying attention to all that you're doing," Parker said. "You're heroes and we are forever grateful for the sacrifices you've made to keep the community healthy and safe."
Parker urged everyone to do their part to ensure that Elmhurst and hospitals everywhere have the ventilators, protective gear, and clinical staff they need to respond to the crisis. 
Professional tennis player Naomi Osaka read sentimental words of gratitude for health care workers from people around the globe.  
A special message of love and support for frontline health care workers from Global Citizen @naomiosaka. pic.twitter.com/DnEhXTT879

— Global Citizen (@GlblCtzn) April 18, 2020
Meanwhile, Riverdale actress Lili Reinhart spoke about her sister, a nurse in the cardiovascular intensive care unit at the Cleveland Clinic, as she called on the world to support and protect health workers.
"We can't let people like my sister risk their lives without doing everything that we possibly can to provide them with the resources that they need," she said.
In an emotional moment, actress Awkwafina highlighted that many people have been separated from their loved ones in their final moments — and thanked the health care workers who are making sure that people being treated for the virus know that they are loved. 
"If you're thinking about calling a loved one, don't put it off, don't hang up until you say what you need to say, find the time now, and the words to let those you care about know that they are loved," she said. "Be safe, be smart, be kind."
Oprah too made a heart-felt contribution, saying: "In every country, in every continent, we have seen phenomenal acts of courage from people who are on the frontlines of this fight against coronavirus … They truly are the best of us."
Victoria and David Beckham also joined in to share messages of gratitude and support for frontline workers, saying
"[Our] thanks goes to all of the health care workers all around the world who are working so, so hard … Thank you from the bottom of our hearts," Victoria said.
3. Celebrities Gave Us Great Tips for Keeping Healthy at Home
Sports stars — along with comedian Jack Black — joined the show to give everyone some advice on how to stay well, physically and mentally, at home during lockdown.
Black proved exercising can still be fun at home, and showed us exactly how it's done.
"It's time to flatten the curve, not just that curve, this curve too," Black joked, pointing to his belly, before performing "granny style" push-ups, trampolining, and doing both "dancercise" and "prancercise."
He finished his exercise circuit with a scoop of ice cream, because "you deserve it."
Former World Cup alpine ski racer for the US Lindsay Vonn and New Jersey Devils defenceman P.K. Subban also shared some at-home couple exercise tips — this time a bit more strenuous. Subban did a set of push-ups with Vonn on his back as she introduced a performance by Adam Lambert.
Later on, US women's soccer team captain Megan Rapinoe showed off her soccer skills, deftly kicking a ball around her house while encouraging everyone to stay at home.
Other stars used their moment to give some hugely important advice about how to keep safe and protect yourself from coronavirus. 
A group of WWE stars promoted handwashing — with wrestlers Sasha Banks, Braun Strowman, Xavier Woods, and Becky Lynch all making appearances. 
Colombian reggaeton singer J Balvin also urged viewers to follow health guidelines both in English and Spanish, delivering the advice in six easy steps: wash your hands; cough and sneeze into your elbow; don't touch your face; keep at least 6-feet away from others; and check your health regularly.
It wasn't all about keeping fit and physically well though, as taking care of our mental health is also a vital part of staying healthy during lockdown. 
Actress Kerry Washington said practicing social distancing can affect mental health whether you're staying at home or working on the frontlines, and reminded people there are resources available to help.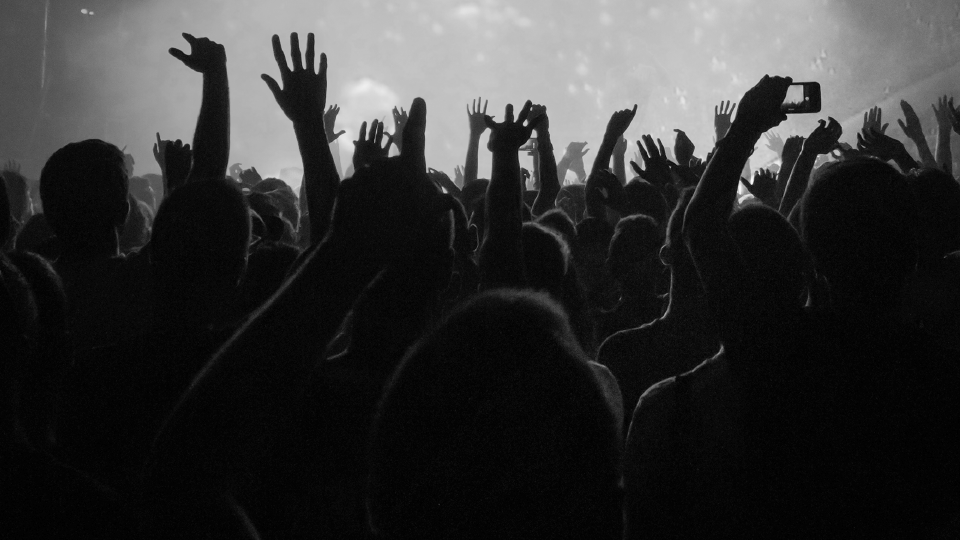 In this screengrab, Kerry Washington speaks during "One World: Together At Home" presented by Global Citizen on April, 18, 2020.
In this screengrab, Kerry Washington speaks during "One World: Together At Home" presented by Global Citizen on April, 18, 2020.
Image: Getty Images for Global Citizen
Dr. Sue Varma, a psychiatrist at the NYU Langone Medical Center, discussed managing mental health during the pandemic. 
Varma explained that it is normal to feel fear, anxiety, and grief during this global health crisis, encouraging people who are feeling this way to speak with their health care providers or counselors.
"Label your emotions and talk to a trusted person about them," she said. "We are in this together and we will get through this together. Remember you are not alone."
4. We Heard From Extraordinary, Brave Frontline Workers
While support and messages of thanks poured in from around the world, frontline health care and other essential workers too had the chance to share their experiences, their heart-breaking challenges, and what keeps them going through it all. 
Dr. Anna Carvahlo, an emergency physician and single mom from Canada, described being apart from her 4-year-old twin daughters after making the tough decision to leave them with her parents while she worked to keep them, and others, safe. 
She described how one of her daughters had said to her: "Do you remember how we used to hug?" — but shared that the clapping and the "wall of sound" of people cheering on essential workers helps keep her going. 
This Canadian doctor, like so many health workers everywhere, is sacrificing time with her family to be on the frontlines.

We can all support the heroic members of the medical community keeping our communities safe. Head to https://t.co/26xVXSb0qy to get involved! pic.twitter.com/9mybOGgC2O

— Global Citizen (@GlblCtzn) April 18, 2020
For Ecuadorian microbiologist Daniela Martinez, too, being apart from her two children is the hardest personal challenge she has ever faced. But she said she does her job to help others.
"Everything we do on the frontline is out of love and respect for all human beings," she said.
Meanwhile, Dr. Maria Lusia Azzolini, an intensive care doctor in Milan — one of the hardest hit cities in the world — said the hardest part of her job was simply trying to treat so many sick patients at the same time. 
But she highlighted a rewarding moment, explaining it's "when you see the patient breathing alone, smiling, talking, and going back to their family."
Late-night TV host Stephen Colbert, who hosted the television broadcast of One World Together At Home alongside Jimmy Fallon and Jimmy Kimmel, also introduced Dr. Sanam Ahmed, a critical care physician at Mount Sinai Hospital in New York.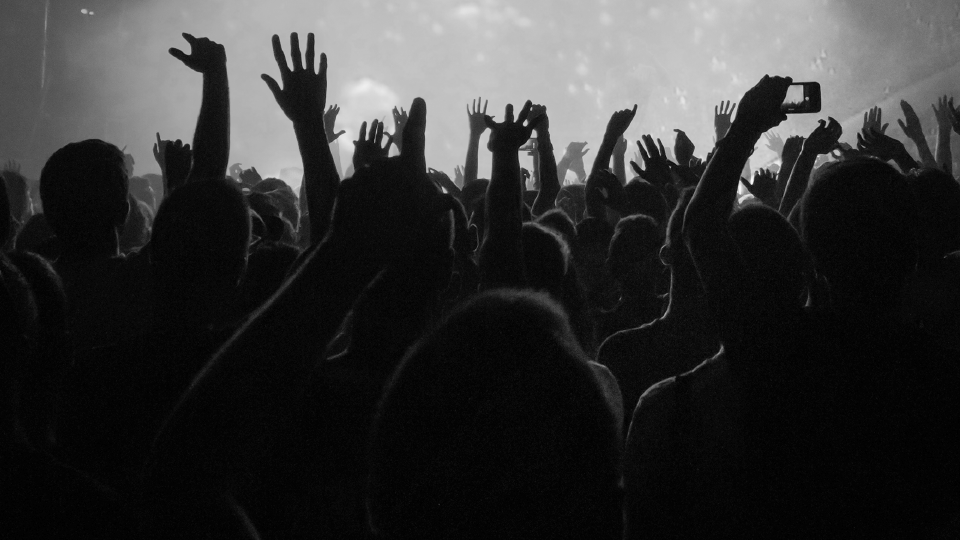 In this screengrab, (L-R) Stephen Colbert and Sanam Ahmed, M.D. speak during "One World: Together At Home" presented by Global Citizen on April, 18, 2020.
In this screengrab, (L-R) Stephen Colbert and Sanam Ahmed, M.D. speak during "One World: Together At Home" presented by Global Citizen on April, 18, 2020.
Image: Getty Images for Global Citizen
When asked by Colbert what she wants people to know about the work she's doing, Ahmed devastatingly replied: "If you can't hold your mom's hand, I'm there to hold her hand."
Meanwhile, Dr. Djoume Diakite in Mali described what it's like tackling COVID-19 having just recently responded to Ebola, too — and highlighted the lessons that can be learned from West Africa in dealing with a wide-spread health crisis.
"We need to be hopeful," he said. "We can fight this virus, but we need to be fast. All those West African countries that dealt with Ebola know outbreaks feed on delay. Mali stopped Ebola in its tracks by acting fast."
5. The Show Highlighted the Impact of COVID-19 on Vulnerable People
A big part of One World: Together at Home was about recognizing how coronavirus is disproportionately affecting people who are already in vulnerable positions.
Actors Jason Segal and Amy Poehler drew attention to the people experiencing homelessness who do not have access to food, shelter, and medical assistance.
"What do you do if you have no home?" Segal asked. He then introduced Josiah Haken, vice president of outreach operations at the organization New York City Relief, who shared how he's working to deliver meals to those in need.
"The homeless community is one of the most vulnerable groups when it comes to facing COVID-19," added Poehler later in the show, before introducing Renata Alexis, senior director of the youth shelter Covenant House, to speak about the impact of COVID-19 on the young people she helps support.
Blue Bloods actress Bridget Moynahan highlighted the disruption of access to basic necessities. Moynahan introduced Dana Marlowe, founder of the organization I Support The Girls, which is ensuring people who menstruate have access to period products during the pandemic.
Meanwhile, Mercy Corps Country Director for Syria Kieren Barnes asked the world not to forget the crisis in Syria — where more than 13 million people have been forced from their homes.
Another important issue during lockdown has been a spike in domestic abuse cases. Marlène Schiappa, state secretary for gender equality in France, addressed the rise of domestic violence amid stay-at-home orders around the world.
Martha Delgado, Mexico's vice foreign minister of Multilateral Affairs, also announced the Mexican government will be developing technology to help keep women safe during the COVID-19 pandemic.
People who were already finding it hard to get by on low wages, or who faced food insecurity, have also been hit hard by the pandemic. Hilda Ayala, programs director at the Los Angeles Regional Food Bank, shared the challenges she faces.
"There's an overwhelming need for food assistance from people who would normally not need it," she said, noting that the increase is largely due to people being recently fired from their jobs because of the pandemic. 
Alicia Keys and Beyoncé both also highlighted the disproportionate impact COVID-19 is having on African Americans in the US; while later in the show Lupita Nyong'o and Priyanka Chopra Jonas highlighted the impact of COVID-19 on communities living in extreme poverty, and in refugee camps. 
"We must remember though we keep each other safe, we cannot afford to emotionally distance ourselves," Nyong'o said, urging the world to remain vigilant and keep strong local and global ties.
6. We Learned About the Organizations Protecting Us From Future Health Crises
On top of honoring and supporting the work already being done to tackle COVID-19, One World: Together At Home highlighted the importance of strengthening global health systems — to help ensure that nothing like this ever happens again. 
To achieve this, funding is needed for the international organizations that work tirelessly to strengthen health systems and increase access to immunization. These organizations include Gavi, the Vaccine Alliance, which has immunized over 700 million children in the past two decades; and the WHO, which works all over the world to build up countries' health systems.
Samuel L. Jackson applauded governments that have been stepping up with overseas aid funding and contributions to support Gavi, like Norway, Ireland, the UK, the Netherlands, and Belgium.
He described the countries as being "long-time champions of the fund," and called on governments globally to join them. 
Actor and model Henry Golding joined Jackson's call, highlighting that "while the world focuses on ending this once-in-a-generation global health crisis, we must not forget the absolute need to protect all kids from all disease."
"[Gavi] is also working to make sure that once a vaccine is ready, it will be available to anyone who needs it," he said. "Thank you to all the scientists and researchers working to keep all generations safe from COVID-19."
Later on, Idris and Sabrina Elba told the story of a woman, Italica Grandona, who survived the Spanish flu in 1918 — and at 102 years old, she survived COVID-19 in March. 
"While we're not out of the woods, it's the hope that fuels us all," Sabrina said.
"Tell our leaders that we all deserve quality health care," Idris said.
7. There Were Some Adorable Feel-Good Moments
There were plenty of funny, uplifting moments too — like YouTuber and late-night talk show host Lilly Singh bringing out the laughs by impersonating her family.
"It's quarantine day 1 million with my family," Singh said.
The comedian performed a bit in which her family members argued over who had a better relationship with Lady Gaga, and encouraged people to stay home and healthy.
French duo Laure & Sébastien, meanwhile, performed outside a retirement home in Tulle, France, and got residents dancing.
Late-night host Jimmy Fallon and The Tonight Show house band The Roots performed the "Safety Dance," with health care workers from across the country dancing along with them. And TV host Ellen DeGeneres introduced some more heartwarming scenes. 
"This virus is causing so much heartache, but small acts of kindness are popping up everywhere," she said. "Like Principal Michael Caira in Massachusetts, who's staying connected to his students by bringing mobile dance parties to their front lawns."
"It's happening everywhere — singing opera out the windows, virtual sewing parties for masks, donating food for doctors and nurses, and there are homemade signs everywhere to give us hope," she added. "This crisis has us all isolated, but the strength of human kindness means we are never alone."