---
Why Global Citizens Should Care
From finance to sports, women in many industries are still not equally compensated for their work. The US women's national team became fourth-time champions on Sunday, and are using their platform to call for greater gender equality and the closing of the wage gap. You can take action
here
to support equality for all.
---
Cheers of "equal pay!" rang out through the Stade de Lyon in France after the US women's national soccer team claimed its fourth FIFA Women's World Cup on Sunday.
In that moment, tens of thousands of people echoed the demands of female athletes from around the world and through the decades. That powerful moment, and the 2019 Women's World Cup competition, which boosted the US national team's fight for equal pay into the international spotlight, have both passed — but both stood for something much larger.
FIFA estimates that 1 billion viewers tuned in to watch the Women's World Cup this year — more than ever before. But the competition didn't just showcase fine athleticism. It highlighted a range of injustices female athletes around the world have been facing, and the global attention the event captured put pressure on those in power to finally take action.
"This World Cup, just like the previous World Cups, was never just about the game of football or soccer, because women in this game are second-class citizens," Minky Worden, Human Rights Watch's director of global initiatives, told Global Citizen.
"So it's never just about the competition, however good it may be — and the competition itself was outstanding," Worden, who was in the crowd on Sunday, added.
Unequal compensation is just one issue that women in sports face, and the US women's national soccer team is just one of many teams that's had to contend with the problem. While the World Cup competition helped the US team gain traction in their fight, the international event also helped female soccer players fighting other battles bring attention — and action — to their struggles.
The day before the World Cup began, on June 7, French authorities detained the president of the Confederation of African Football (CAF) after allegations of corruption and sexual harassment emerged. The main FIFA governing body has since taken control over the CAF and has said it will conduct a thorough review of the organization.
And just two days later, FIFA announced a lifetime ban against Keramuddin Keram, the Afghan Football Federation, which several female players have accused of sexual assault. Members of Afghanistan's national women's football team have also reported sexual harassment, sexual assault, and physical violence at the hands of other federation officials.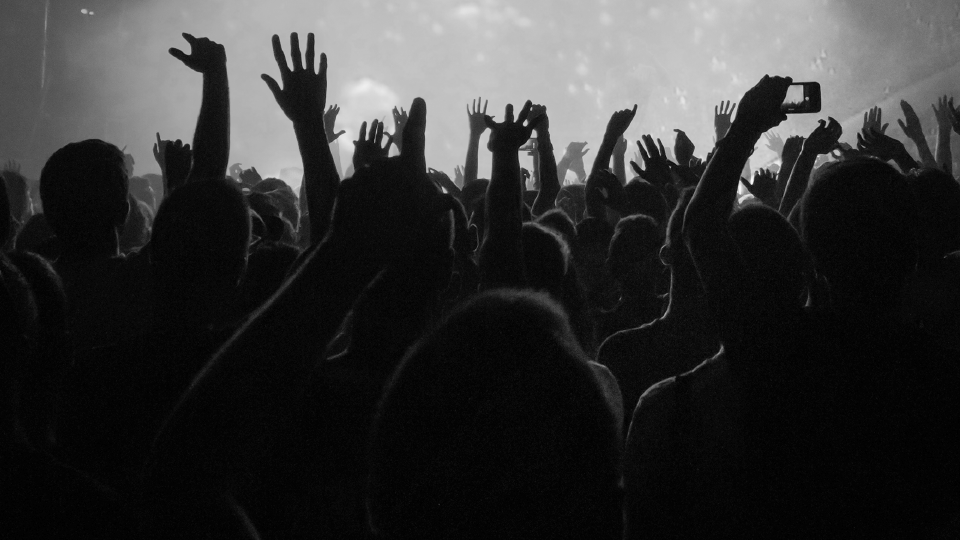 United States' fans cheer before the Women's World Cup semifinal soccer match between England and the United States, at the Stade de Lyon outside Lyon, France, July 2, 2019.
United States' fans cheer before the Women's World Cup semifinal soccer match between England and the United States, at the Stade de Lyon outside Lyon, France, July 2, 2019.
Image: Alessandra Tarantino/AP
"There is a chronic problem across global soccer of coaches and others in positions of authority preying on young women whose only dream it is to play football for their country," Worden said. "And then, of course, there's the issue of equality in pay."
Read More:Soccer Star Abby Wambach Is Fighting to Close the Gender Wage Gap
Ahead of the Women's World Cup, Professional Footballers Australia, a player union, called on the FIFA governing body to increase the Women's World Cup prize money to help close the gap between the women's and men's prizes. And on July 5, ahead of the final, FIFA President Gianni Infantino proposed doubling the women's prize to $60 million.
However, activists and players, including US champion Megan Rapinoe, have said the proposal doesn't go far enough.
The new prize, which would be awarded during the 2023 games, amounts to just 15% of the prize money awarded to the male winners of the 2018 FIFA World Cup. And the $30 million prize increase still falls short of the $40 million increase the men's prize will see in at the 2022 games in Qatar.
"FIFA has announced several reforms, which means that it acknowledges that there are serious problems, but reforms like raising women's salaries while at the same time also paying men more don't address the structural problems," Worden said.
Another reform the organization has proposed to help increase gender equality and women's representation in the sport is expanding the number of teams allowed to participate in the competition, giving talented female athletes from more countries global exposure.
"But without vital reforms to address the chronic problems of lack of access, lack of safety, lack of equality that women face, then you're actually just building in more structural barriers," Worden said.
Instead, what many hope to see is greater investment in girls' and women's access to sports — whether that be as participants or spectators. In Iran, women are banned from entering sports stadiums, and cannot watch live sporting events. Until recently, girls in Saudi Arabia could not play sports in public schools. Women in Brazil weren't allowed to play soccer until 1981; even in the UK today, some girls are still kept from playing football — considered a boys' sport — in school, and are instead required to dance or play netball during physical education.
And this kind of gender-based discrimination doesn't just stifle girls' dreams, it can hinder their education and future opportunities.
"In many countries of the world, women and girls simply don't have access to play sports — they don't have teams, they don't have coaches, they don't have uniforms. And that access matters because we know that playing sports, including football, can lead to scholarships and economic advancement," Worden said.
After the crowd's calls for "equal pay" in solidarity with the US women's national team, many critics responded on social media, arguing that female athletes should not be paid the same salaries as male athletes, because they do not generate the same revenue for the sports industry — an argument Worden said is "unreasonable" considering the history of women's exclusion from sports and the lack of investment in their development.
When the US team headed into the semi-finals against England on July 2, they had already helped break a surprising record. On the eve of the match, Nike announced that the US women's home jersey had become the best-selling soccer jersey — male or female — ever sold through its online retail site in one season.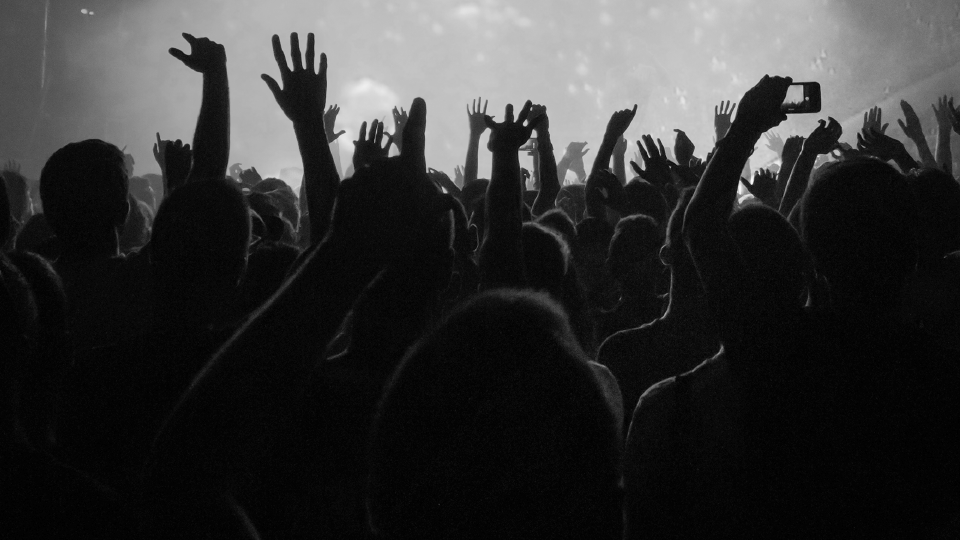 The US women's soccer team, Megan Rapinoe center, celebrates at City Hall after a ticker tape parade, Wednesday, July 10, 2019, in New York.
The US women's soccer team, Megan Rapinoe center, celebrates at City Hall after a ticker tape parade, Wednesday, July 10, 2019, in New York. The US national team beat the Netherlands 2-0 to capture a record fourth Women's World Cup title.
Image: Seth Wenig/AP
"That shows that when you have a platform and the ability to play and success, they you have the ability to build a sustained audience for your sport," Worden said.
And having that platform means the next generation of girls and boys will grow up seeing women succeed in sports, and have those role models.
While the 2019 Women's World Cup is over, the push for equality in soccer and across the sports industry is certainly not. And with Wimbledon in full swing and sports enthusiasts' eyes now on tennis, fans may see soccer players taking a queue from the sports' trailblazers like Martina Navratilova and Billie Jean King.
Many athletes and sports professionals at the Women's World Cup this year discussed breaking away from mainstream soccer organizations — as King did in tennis when she founded the Women's Tennis Association to create more equal opportunities for women in the sport — Worden said.
While there are many parallels between the sports and their associated movements for gender equality, Worden notes there are some key differences — mainly that tennis is an individual sport.
"But the women of the WTA banded together to speak with one voice so they weren't competing against each other in this way, but banding together to advance women's rights," she said.
And that's something that's already been seen in soccer, over just a few generations of players. Players like Mary Harvey, goalkeeper for the US women's national soccer team in 1991, has gone on to champion progress as the CEO of the Center for Sports and Human Rights. And Abby Wambach, while no longer active on the field, continues to call for equal pay for the generation of athletes following in her footsteps.
"That's one of the things that's most touching — the women from the earlier generation of players have actually used their exposure on the global stage to build a ladder up for the next generation of players," Worden said.
And if the passionate activism of players like Megan Rapinoe and Alex Morgan are any indication, this generation of players will continue to do the same.