---
Why Global Citizens Should Care 
All around the world, people are suffering from humanitarian crises like hunger, conflict, and extreme poverty. The spread of the COVID-19 coronavirus pandemic threatens to make these conditions even worse, and derail global development efforts and the mission to end extreme poverty by 2030. Join the movement by taking urgent action against COVID-19 through our "Together At Home" campaign. 
---
All around the world there are people fleeing conflict, living in extreme poverty, and without access to health care and hygiene facilities at the best of times. 
Now, the COVID-19 coronavirus pandemic is making these already extremely difficult living situations even harder. 
Humanitarian aid and development organizations are doing what they can globally to support the people they work with through the pandemic — but there's an urgent need for the international community to help them. 
Global Citizen has been speaking to aid and development workers around the world, to understand more about the obstacles that coronavirus is presenting to their programs; about the impact being felt by some of the world's most vulnerable populations; and to share what the international community can do to help. 
Here, we speak to Kieren Barnes, Mercy Corps' Syria country director, about how the COVID-19 pandemic is impacting the organization's programs — particularly the ones established in camps for people who have been internally-displaced in the country, having fled violence in the ongoing conflict.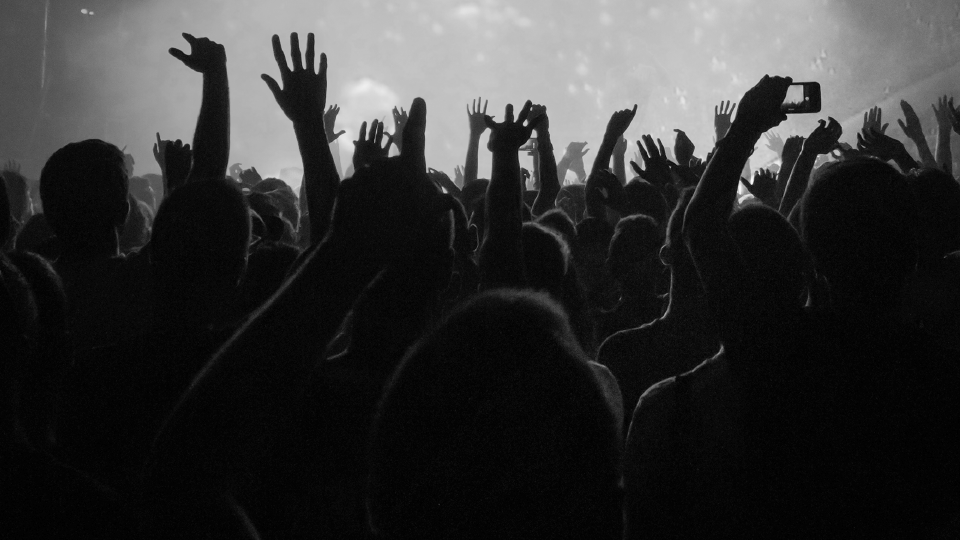 Image: Mercy Corps/Kieren Barnes
What work do you do within the humanitarian aid sector? Who are the people and communities you work with? 
I run Mercy Corps' programs in Syria, responding to the needs of people who have been caught up in conflict for the past nine years. 
In northwest Syria, Mercy Corps provides clean water, hygiene kits, food, and cash so that people can purchase health supplies and other items they need most urgently.
What are the difficulties and challenges you're facing amid the COVID-19 outbreak? 
We're concerned about the destruction that this kind of virus could have in northwest Syria. 
Social distancing is a dream in a camp [for people who have been internally-displaced], but if we're going to prevent a massive outbreak, we have to make it a reality. 
We're requiring safe distances as people line up to receive aid, we're spraying surfaces, wearing protective equipment, and sharing accurate information about how the virus is transmitted, but people live here in very close quarters. The disease could spread like wildfire.
Safe hygiene is a massive challenge for people fleeing danger, even under the best of circumstances. 
Clean water is a luxury, soap isn't guaranteed. We are increasing the amount of water we provide to each family, as well as increased supplies of soap, installing latrines, and more water tanks to improve safe water storage. 
Imagine collecting some of the most susceptible people to illness and cramming them close together in some of the riskiest of living conditions.
As aid workers, we are desperately anxious — the nightmare that over 1 million people on the run are living through can easily get a lot worse.
What impact is that having on your program participants?
We are worried that people are resigned to the situation because they aren't aware of cases locally. 
They know and tell us that they don't have access to health care, and they have already lost so much. 
This is a population that is so reactive — they leave after a bombing, they leave after a shelling. Now we are asking them to again change and adapt, but for something which they don't think has even happened yet. 
What do you, as an aid worker, need the international community to do to support your work?
We know that COVID-19's spread is outpacing the global response and threatens to collapse health systems and economies worldwide. 
As always, the most devastating effects will be felt by those already most vulnerable — people and communities in fragile or conflict-affected places. 
Existing humanitarian needs around the world will not dissipate — instead this pandemic will exacerbate these crises and make responding in these complex environments even more challenging.
We are asking our donors to partner with us in order to rapidly pivot existing responses, and to ensure that current and future funding is as flexible and adaptable as possible. 
We need support, now more than ever, to respond to a pandemic on top of an existing emergency. 
---
You can join the global efforts against coronavirus by taking meaningful action through our "Together At Home" campaign — including actions like calling on G20 leaders to support the effort to develop a vaccine; calling on EU leaders to protect refugees in Europe; spreading the word about the WHO's COVID-19 Solidarity Response Fund, and more.
You can see all of Global Citizen's COVID-19 coverage here.
Related Stories