Global Citizens understand that any goal is reachable by taking action together and demanding that those in power create change.
The past 10 years of Global Citizen Festivals have contributed to an overall impact of more than $41 billion in funds distributed to those in need, in part due to groundbreaking commitments and pledges made by world leaders toward ending extreme poverty — all with the power of your voice. 
From senators to presidents, we've reached some powerful ears; but not without putting in the work. Global Citizens have taken 30.4 million actions to ensure that our leaders keep working toward defeating poverty and defending the planet. 
All that petition-signing and email-sending hasn't been for naught. Over the years, Global Citizen Festivals have been host to multiple displays of bipartisan support as leaders from across the US stand behind a united cause: to end extreme poverty once and for all. 
We've seen politicians show their support for alleviating hunger, increasing foreign aid, supporting equity, and more on our New York City stage. As we approach this year's Global Citizen Festival: NYC on Saturday, Sept. 24, it's important to remember the impact that our voices raised together can make. 
With 45 million people on the brink of starvation and 100 million more people pushed into extreme poverty by the COVID-19 pandemic, it's vital that our voices only get louder from here.
As part of this year's global campaign, which includes festivals in New York City's Central Park and Black Star Square in Accra, Ghana, we're calling on world leaders to once again step up and invest $600 million into the future of women and girls, close the annual $10 billion climate financing shortfall, and deliver $500 million to help farmers in Africa respond to the global food crisis and provide urgent relief from crushing debts.
So now, as we gear up to see Global Citizen Festival: NYC's incredible lineup of Metallica, Charlie Puth, Jonas Brothers, MÅNESKIN, Mariah Carey, Mickey Guyton, Rosalía, and more, let's take a look back on 15 times US leaders transcended partisanship and took the Central Park stage to support the fight to end extreme poverty.
1. Rep. Charlie Dent (R-PA) and Rep. Earl Blumenauer (D-OR)
Former Pennsylvania Congressman Charlie Dent and Oregon Congressman Earl Blumenauer took the 2014 Global Citizen Festival stage together to talk about Congress' commitment to making clean drinking water and adequate sanitation around the world accessible through the Water for the World Act.
Dent continued to join the Global Citizen stage and show his commitment to fighting poverty in 2015 and 2017. 
"Global Citizens have taken nearly 400,000 actions, calling on Congress to stop the cuts to State Department and foreign assistance. I hear you, Global Citizens. Continue to speak out, and together we will change the world."
2. Sen. Johnny Isakson (R-GA) 
The late senator from Georgia participated in a video message shown at Global Citizen Earth Day 2015 and spoke on the importance of sustainable agriculture around the world. 
"Global food security is important not just to feed the hungry but for the security and the peace of the world," he said, while speaking about his work on the Global Food Security Act, a bipartisan piece of legislation. 
3. Former Rep. Dave Reichert (R-WA) 
Former Congressman Dave Reichert joined in to support the the Global Food Security Act with his own Earth Day video message.
"As co-chair of the Global Health Caucus, I am proud to join my colleagues in supporting the Global Food Security Act," he added. "Now let's get together and work to get this important bill passed as soon as possible."
4. Rep. Ed Royce (R-CA) 
Closing out the 2015 Global Citizen Earth Day video message, Rep. Ed Royce of California called on the audience to join the movement to end hunger by taking action. 
"With your help, we can get this important bill through Congress and to the president's desk without further delay," he said. 
5. Former President Barack Obama 
During his presidency and the years following, Barack Obama has shown his support for our mission, responding to the resounding calls for action sent out by Global Citizens. At the 2014 Global Citizen Festival in NYC, Obama addressed the crowd through a video message that highlighted the progress the world had made in alleviating poverty while speaking on the work that still needed to be done.
"Every year at this time. the world comes to New York City and this concert is all about giving back to the world," Obama said. "Whether you're here in Central Park or watching from somewhere else, you are now part of the global fight to end extreme poverty — and this is a fight we can win."
In 2015, Obama joined the Global Citizen Festival virtually from the White House and explained how the UN's Global Goals restore dignity throughout the world by fighting poverty. 
"When so many families still live in extreme poverty and chronic hunger, when so many mothers still die from childbirth, when so many children still die from preventable diseases — that is a moral outrage. It is a profound injustice. We have come together, as one world, to realize the change that we seek."
6. Sen. Chris Coons (D-DE)
Delaware Sen. Chris Coons took the 2015 Global Citizen Festival stage and educated the audience on food aid reform in the US. He made specific mention of his Food for Peace Reform Act, which aimed to reduce the amount of food aid that goes to waste for countries in need. 
"I teamed up with my friend, Republican Sen. Bob Corker, to introduce the Food Aid Reform Act of 2015," Coons said. "If we pass this act, we could save $300 million and feed 6 million more people. Global Citizens, will you help us get this bill passed?"
7. Former Sen. Bob Corker (R-TN)
Sen. Bob Corker from Tennessee spoke as part of Global Citizen's World on Stage pre-festival event in 2016 about the passage of the Global Food Security Act and the bipartisan strength it took to make it a reality. 
"These are the types of initiatives that Republicans and Democrats ought to join together in, because it enables us, with the same amount of dollars, to serve even more people," he said on the bill aimed at boosting American food aid.
8. Former First Lady Michelle Obama
Michelle Obama joined the Global Citizen stage in 2015 to launch the #62MillionGirls campaign to raise awareness and drive action for the 62 million girls around the world missing out on their education. The call to action was well-received and drove a social media campaign that garnered 248,000 online responses, elevating the crisis facing education equality. 
Obama then showed her commitment to education again at the 2016 and 2017 Global Citizen Festivals in video messages, where she talked about how Global Citizens have supported girls worldwide through their action-taking.
"While times may have changed and I may no longer live in the White House, I have no intention of walking away from these girls. I plan to keep on working on this issue for the rest of my life, and I need your help," the former first lady said, while encouraging Global Citizens to continue taking action. 
9. Rep. Nancy Pelosi (D-CA)
Then-House Minority Leader Nancy Pelosi championed the power of voting and working toward the Global Goals at the 2016 Global Citizen Festival, emphasizing the role that Global Citizens have played in advancing those goals.
"I think it's really important for us to remember that when we minister to the needs of all of these children in the world, we are making the whole world a better place," she said, explaining the ways the Global Goals promote equality and reduce poverty. "When we help the poor, we help the world." 
Pelosi also joined Global Citizen Live in 2021 as the current Speaker of the House with a video message, in which she promoted environmental causes.
"We all know that we have a responsibility to future generations to preserve the planet and hand it down more safely," she added. "I'm optimistic because I believe in the people … I'm confident because of the shared values we have in Congress for the people, for the children." 
10. Sen. Chuck Schumer (D-NY)
Sen. Chuck Schumer of New York made a rousing speech at the 2016 Global Citizen Festival, emphasizing his goals of ending child malnutrition domestically and internationally. Making mention of his support of the Global Food Security Act, he credited Global Citizens with getting his attention and making a vital difference. 
"The emails, the letters, and the tweets make a huge difference. I've gotten thousands of them. When you hear from so many people from different corners of your state, you say: 'I better find out what the Global Food Security Act is,'" Schumer said about the Global Citizen campaign. "It's so needed and it's important for me to act and get something done."
In 2021, at Global Citizen Live in New York, Schumer made a promise on stage to pass the Build Back Better Act, which included legislation to reduce the US' emissions by half and create the Civilian Climate Corps which puts young people to work in the transition while investing in disadvantaged communities.
11. Former Rep. Scott Taylor (R-VA)
On the 2017 Global Citizen Festival stage, former Rep. Scott Taylor spoke on the importance of US foreign aid and the changes he has seen it make all over the world.
"Our work is not done. Now is not the time to cut foreign aid. Let's make it better."
12. Rep. Hal Rogers (R-KY)
Congressman Hal Rogers spoke to the 2017 Global Citizen Festival audience through a video message that supported a shared effort to combat poverty worldwide.
"Foreign aid saves lives, builds economies, and keeps us safe here at home," Rogers said while encouraging Global Citizens to continue to take action. "Please stay engaged and you can rest assured that, as a member of the United States Congress, I will continue to stand with you in advancing American interests through global stability."
13. 27 Member of Congress in Support of Foreign Aid
In an incredible show of bipartisan cooperation, 27 members of Congress, including the aforementioned Reps. Rogers, Taylor, Dent, and Schumer, stood against the Trump administration's proposed cuts to foreign aid and in support of our campaign #StoptheCuts at the 2017 Global Citizen Festival. 
"Make sure that our truth goes marching on. So be an activist, don't remain silent. Keep calls coming to Congress, let people know that this is an American value," Sen. Cory Booker (D-NJ) said, encouraging Global Citizens to continue to take action to protect foreign aid.
14. Rep. Karen Bass (D-CA)
California Congresswoman Karen Bass joined former Sen. Corker and Rep. Jerrold Nadler (D-NY) to thank Global Citizens in a video message from the 2017 Global Citizen Festival, speaking about the global famine crisis and showing her support for the international affairs budget. 
"Because of your thousands of letters and phone calls I know that we're going to beat this, and we are going to stop 20 million people from being at risk of starvation," Bass said.
15. Former Sen. Jeff Flake (R-AZ)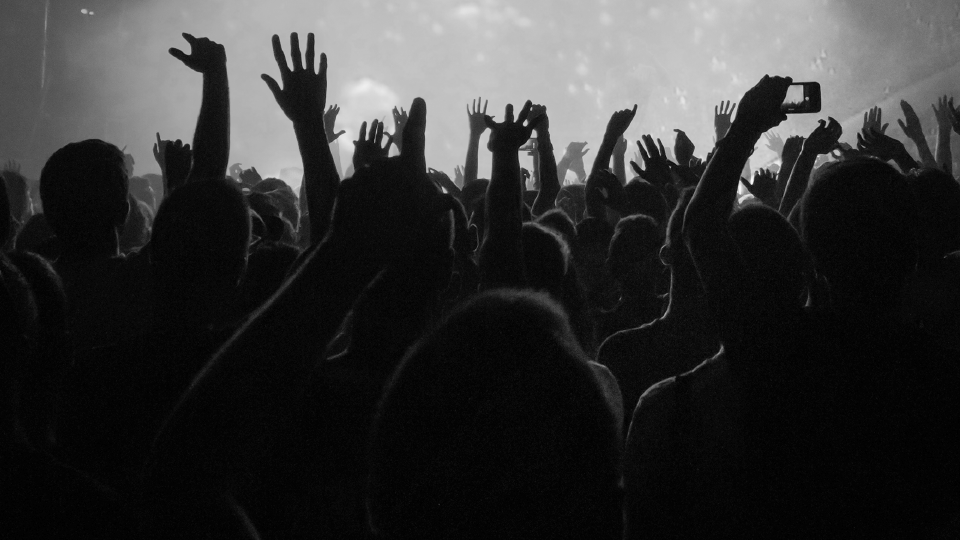 Image: Kholood Eid for Global Citizen
Sen. Jeff Flake joined Sen. Coons on the 2018 Global Citizen Festival stage, where they spoke about gender equality and the importance of bipartisan leadership on foreign aid. 
"[We need] to tackle girls' education, health crises, peace and prosperity abroad, because a stable and prosperous world keeps all of us strong and prosperous," Flake said in conjunction with Coons' sentiments of their travels in Africa.
---
Global Citizen Festival is calling on world leaders, corporations, and philanthropists to do more than they've ever done before to End Extreme Poverty NOW. Through our global campaign and with stages in two iconic locations — NYC's Central Park and Accra's Black Star Square — we will unite leaders, artists, activists, and Global Citizens around the world on Sept. 24 to achieve an ambitious policy agenda focused on empowering girls and women, taking climate action, breaking systemic barriers, and lifting up activists and advocates. Wherever you are in the world, you can join the campaign and take action right now by downloading the Global Citizen app.