Global Citizen Live reached Central Park in New York City on Saturday, bringing together dozens of world leaders, activists, and artists ahead of October's G20 Summit and November's major climate conference COP26, in a campaign to defend the planet and defeat poverty.
Part of a once-in-a-generation, 24-hour global broadcast event spanning seven continents, the New York stage featured performances by Coldplay, Billie Eilish, Camila Cabello, Jennifer Lopez, Lizzo, Meek Mill, Shawn Mendes, Alessia Cara, Burna Boy, Cyndi Lauper, Jon Batiste, Lang Lang, and many more. 
Global Citizen Live called for action to halt climate change and for wealthy countries to deliver on the $100 billion Climate Pledge, $6 billion for famine relief, and vaccine justice. More than $1.1 billion, 157 million trees, and 60 million COVID-19 vaccine doses were announced thanks to partnerships between government, philanthropy, non-governmental organizations, and the private sector.
While we all worked together to make the world a more equitable place for all, there's still so much more to do. Continue taking action with us today to defend the planet, defeat poverty, and end the pandemic.
Below, we've rounded up some of our favorite moments from Saturday night in NYC. 
1. The Fugees reunited for the first time in 15 years.
Included in Global Citizen Live's opening ceremony, the iconic '90s hip-hop group Fugees — Lauryn Hill, Wyclef Jean, and Pras Michel — performed their hit "Ready or Not" on stage for the first time in over a decade. 
2. Lorde called on everyone to stand up for climate change.
"Environmental systems' change must come from our biggest businesses and our law-makers, but the movement has always belonged to the people," said the New Zealand singer-songwriter as part of the Global Citizen Live opening ceremony. 
She encouraged Global Citizens to continue to ask questions of our world and remember the future is solar, segueing into her recent single "Solar Power." 
3. Artists united around the world for a Bob Marley sing-a-long.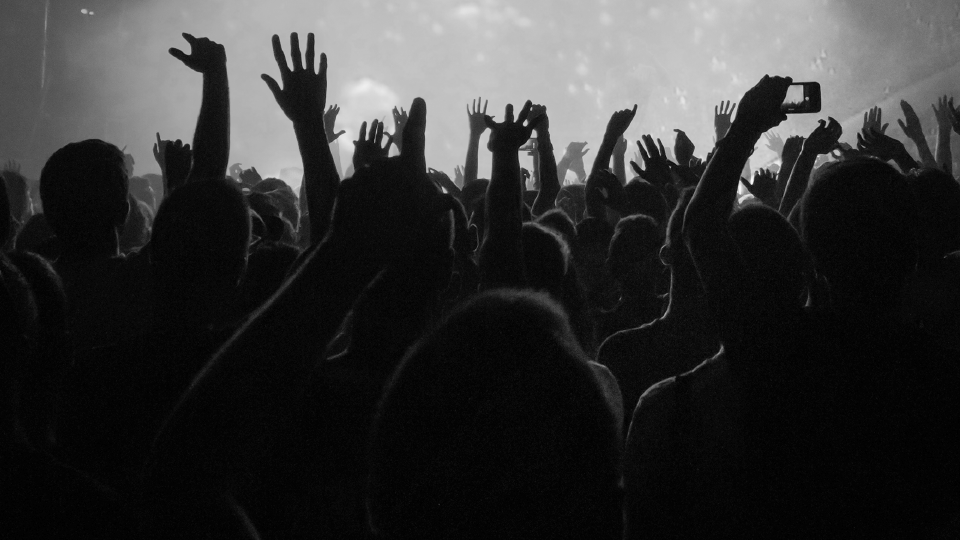 Skip Marley, Cyndi Lauper, Billy Porter, Jon Batiste, and Alessia Cara perform onstage during Global Citizen Live in New York on Sept. 25, 2021.
Image: Kevin Mazur/Getty Images for Global Citizen
Guitar legend Nile Rodgers kicked off Bob Marley's "Get, Up Stand Up," from London. Artists Femi and Mada Kuti joined in from Lagos, and Angélique Kidjo followed in Paris. Marley's grandson, Skip Marley, joined singers Jon Batiste, Chris Martin, Cyndi Lauper, Billy Porter, Alessia Cara, We Are KING, and Esther Chungu in New York, followed by Delta Goodrem in Sydney, Adam Lambert in Los Angeles, Ryan Tedder in Los Angeles, Black Eyed Peas in Paris, and Anil Kapoor in Mumbai. 
Everyone banded together for Bob Marley's "One Love."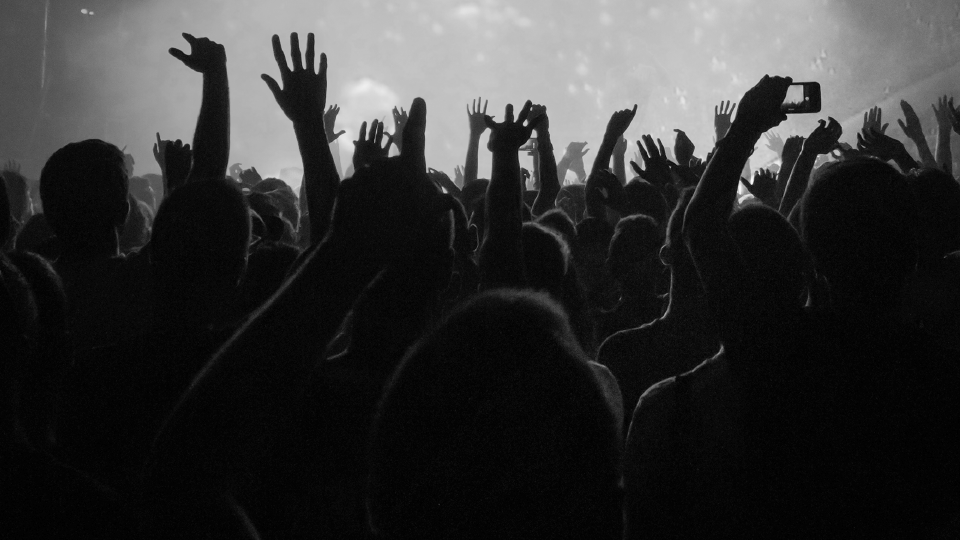 Image: Kris Lori for Global Citizen
4. Cyndi Lauper dedicated an '80s classic to Afghan women and girls.
Originally written and performed by Robert Hazard in 1979 from a male point of view, Lauper later put her own spin on the song "Girls Just Want to Have Fun" to communicate that women just want the same rights as men. 
"When I first recorded this song in 1983, I sang it to remind all women and girls that we deserve a joyful life, and we deserve to have true equality," Lauper told the crowd. "It's sad to think almost 40 years later, it's still not true." 
Lauper dedicated the song since covered by more than 30 artists to the women and girls of Afghanistan, whose rights have been even more under attack since the Taliban takeover in August.
"We see you and we will continue to do all we can to shine a light on what you're going through. Don't give up," she said. 
5. Padma Laksmhi and Tan France highlighted food insecurity.
France broke down the connection between climate change and world hunger.
"Look at what's happening. New records for all the wrong reasons," he said. "Extreme storms. Flooding and droughts. And guess what happens when fields are swamped or turned to dust? We can't grow food. Take our climate crisis, put it on top of a global pandemic that disrupted our basic food distribution systems, and you have a humanitarian crisis like we do right now."
Lakshmi called for urgent action to address food insecurity. "Forty-one million people are on the brink of starvation," she said. "This is seen in the faces of the people of Haiti, the women and children in Afghanistan, and millions more across the Horn of Africa and in Latin America. Listen up. We can feed them all."
6. Singer Alessia Cara spread positivity and optimism.


Cara played with the band Stay Human and opened her set with her hit "Scars To Your Beautiful," noting it was her first music festival since the COVID-19 pandemic began. 
She shared her new song "Best Days," and opened up about how it was inspired by going through hard times when she wasn't sure if things would ever get better.  
"We're going into this new phase of life with a totally new perspective and hopefully cherishing the moments like this where we all get to be together — I definitely am," she said. "Hopefully I can be living proof that things do get better." 
7. Prince Harry & Meghan, The Duke and Duchess of Sussex, stood up for vaccine equity.
The Duke and Duchess of Sussex came to the stage to call for global vaccine equity. Right now, vaccine nationalism and regressive patent rules have prevented the vast majority of the global population from receiving a COVID-19 vaccine, a state of affairs that threatens to prolong the pandemic and endangers billions of people. 
"My wife and I believe that where you're born should not dictate your ability to survive," Prince Harry said. "So Global Citizens, we ask you tonight: Do you think we should start treating access to the vaccine as a basic human right?
"When we start making decisions through that lens, where every single person deserves equal access to the vaccine, then we can achieve what is needed together for all of us," he added. 
8. Jon Batiste & the We Are Experience Band uplifted the crowd.
The jazz star hyped the crowd and got everyone dancing with the soulful song "I Need You." He also got on the piano to intro the song "Don't Stop," and closed out by asking everyone to put two fingers in the air to signal the universal sign for love and send out "good vibrations."
9. Actress, writer, and activist Amber Ruffin spoke up against women's food insecurity.
"Women's lack of access to basic rights doesn't just happen in Texas. It's not a new thing, a hot topic for the news cycle — it happens everywhere and it's been happening for hundreds of years," she said. 

"We have to change this. We can't just sit back and accept that women and children are going hungry because of patriarchy," she went on. Ruffin asked world leaders to deliver actual change and "not just lip service" on the issue. 
10. Activist Eunice Akoth shared her family's sacrifice for education.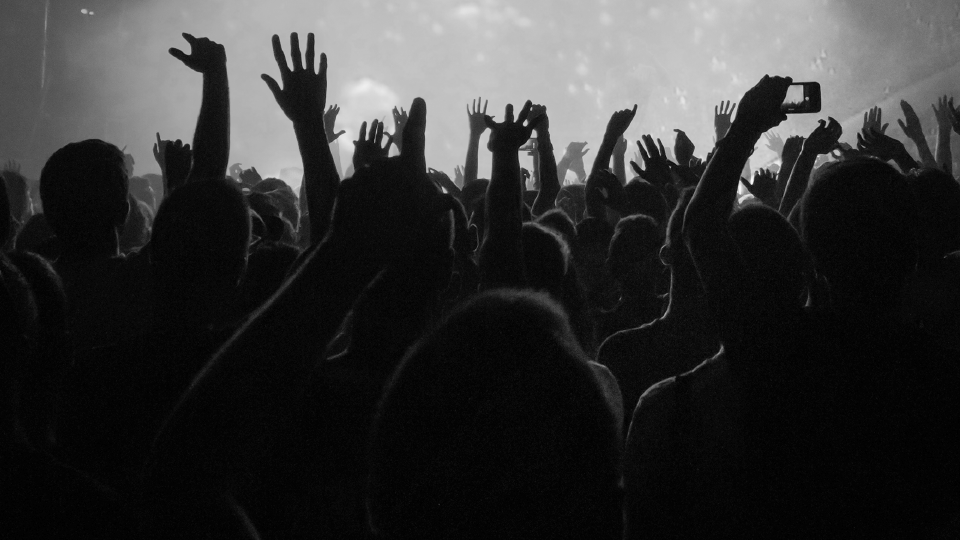 Eunice Akoth speaks on stage at Global Citizen Live in Central Park.
Image: Kris Lori for Global Citizen
Akoth, the founder of the organization Muanzo Mpya, opened up about the struggles her family faced and what her mother had to go through so she could stay in school.
"She saw beyond her present and the seemingly impossible obstacles in her life and envisioned a future where her children had opportunities that she did not have," she said.
"I stand here on their behalf to say that poverty doesn't define who we are. e just need people to believe in us," she added. "I urge you – don't wait for someone else. Be the change you wish to see. Seek uncomfortable conversations. Lend a helping hand to those in need." 
11. Camila Cabello and Shawn Mendes performed a duet.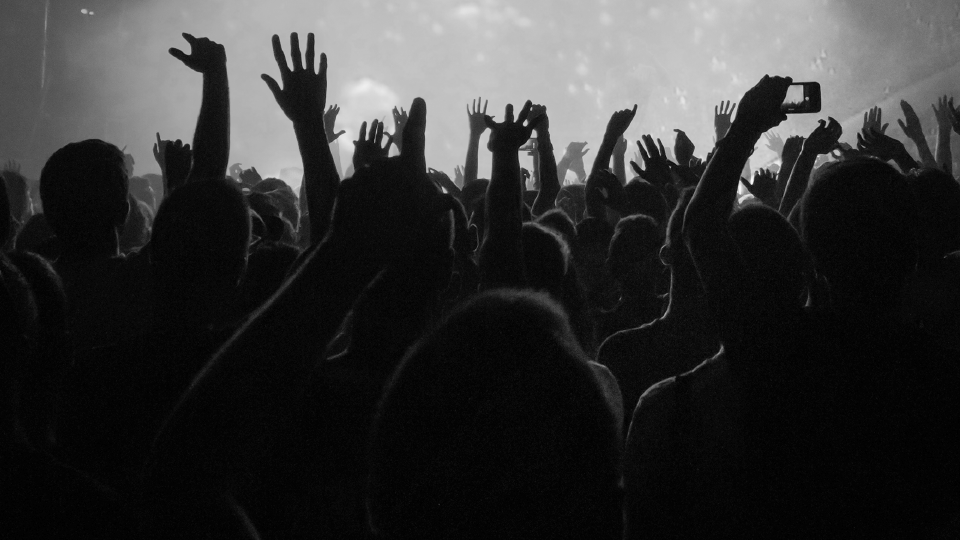 Cabello opened with her hit "Havana" and danced through a set of chart-topping songs. Then she brought Shawn Mendes on stage for "Señorita" — and the couple's love had the crowd swooning. 
12. Alok Vaid-Menon shared their poem "the deepest breath."
Writer and organizer Alok Vaid-Menon joined Camila Cabello on stage to recite their poem "the deepest breath." With trademark brevity and insight, they wove a vision of a future in which compassion, mutual aid, and collective flourishing are the norm:
i am the product of everything that is & was
all that has lived &
all that has died on this earth.
i am sorry that it took a virus to help me remember
that simple fact —
that we breathe the same air.
13. Burna Boy got the crowd grooving.
Afro-fusion star Burna Boy ran through some of his hits including "On the Low," "Kilometre," and "Anybody" for a performance that got the crowd jumping and waving their arms. 
14. Lang Lang covered classic social justice songs with help from Billy Porter.
With vocal support from Billy Porter and a team of violinists, classical pianist Lang Lang paid tribute to various artists after calling on the crowd to "work together to save the world." He played a rendition of Queen's "Bohemian Rhapsody" and The Beatles' "Imagine," and invited a choir on stage for "We Are the World." Since its release 36 years ago, the song has raised $63 million for charitable purposes.
"As Frederick Douglas said, 'Eternal vigilance is the price of liberty,'" Porter said at the start of the set. "My fear right now is that the world is spiraling out of control because we, the global community, have lost that vision. But here today, seeing all of your faces, feeling your spirits, brings me the renewed sense of hope that we can defend the planet, that we can defeat poverty."
15. Desus and Mero explained the structural violence of poverty. 
Comedians Desus and Mero explained how poverty ensnares people around the world and greatly diminishes their potential.  
"Lack of social justice creates a cycle of poverty that women and people of color disproportionately suffer from, and find themselves trapped in," Desus said. 
"And if you look close enough, you can see the direct line from lack of equity to income insecurity," Mero said. "When people are denied access to resources based on their gender or race, they are also robbed of options and the ability to change their circumstances. It may seem like these issues are impossible, but your voice is your power. And if enough of us join together, saying the same thing, leaders, corporations, and the people in charge will have to listen. Keep fighting."
16. Lizzo urged fans to confront structural racism.
AS WE TALK ABOUT CLIMATE CHANGE, SOLVING HOMELESSNESS, AND MAKING THE WORLD A BETTER PLACE.. WE HAVE TO TALK ABOUT THE INSTITUTIONALIZED RACISM THAT HAPPENS IN THIS COUNTRY ALL THE TIME.

Have you been to a Lizzo show? #Liztalkpic.twitter.com/43x0XqzIuz

— ALL THE RUMORS ARE TRUE (@lizzo) September 26, 2021
With irresistibly infectious energy, Lizzo performed her hits "Good as Hell," "Rumors," "Truth Hurts," and "Juice," supported by backup dancers in hot pink jumpsuits. With the sun still high in the sky and the stunning New York City skyline in the distance, Lizzo led the crowd through clap-alongs and dance-alongs. 
In the middle of her set, Lizzo discussed the history of Seneca Village and the history of institutional racism. 
"The land we're staying on is Seneca Village," he said. "If you don't know what it is, that was an affluent African-American community that lived here. And they were evicted and bulldozed so they could build this park.
"We have to talk about the institutional racism that happens in this country all the time," she continued. "And if you don't talk about our history, how can we build a better future? It's time to talk about things."
17. Climate activist Xiye Bastida demanded an end to fossil fuels in the lead-up to COP26.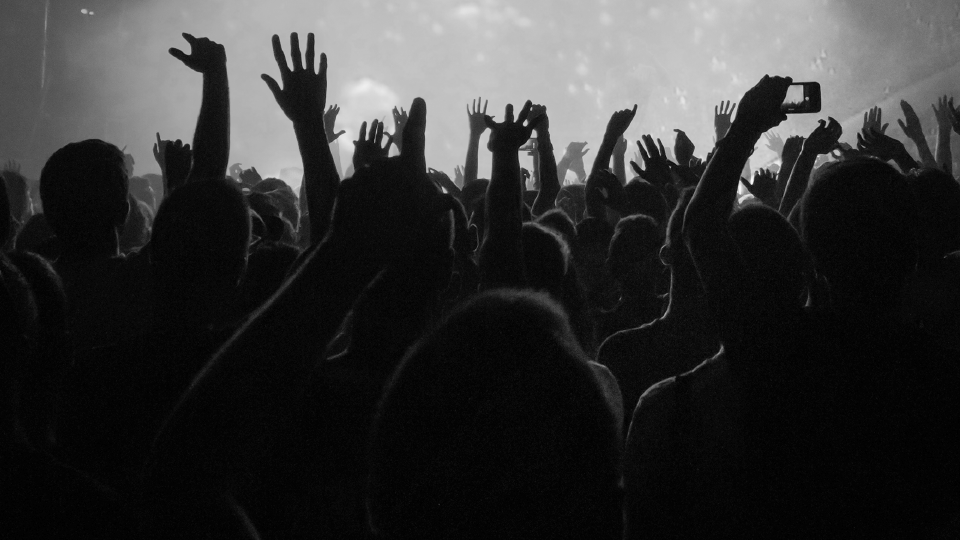 Climate activist Xiye Bastida speaks on stage at Global Citizen Live in Central Park.
Image: Kris Lori for Global Citizen
Youth climate activist Xiye Bastida returned to the Global Citizen stage after first appearing in 2019 to call on world leaders to phase out fossil fuels and invest in renewable energy. Her call-to-action urged world leaders to take full advantage of the upcoming COP26 climate conference to unite around the Paris climate agreement.
Bastida then led the crowd through the popular climate march chant "What do we want? Climate justice! When do we want it? Now!"
18. Katie Holmes and Bridget Moynahan welcomed baby tree saplings to New York parks.
Katie Holmes and Bridget Moynahan talked about the role trees can play in healing the global environment — withdrawing greenhouse gas emissions from the atmosphere, cleaning the air we breathe and water we drink, and rehabilitating degraded soil. 
"Look around the stage," Moynahan said. "You see these 64 saplings — that's what we call baby trees. They're all indigenoius to the region. And they're going to be planted tomorrow in Central Park, Inwood Hill Park, and Seton Falls Park."
"They're going to be planted tomorrow," Holmes said. "And to inspire you to take action, plant some trees, and bring those CO2 numbers down, have a look at this image. Here's highly degraded land in Madagascar seven years ago … And here's that same land now, completely reforested. Look at that. It works. We can do this a billion times all over the world.
They were followed by Jill Kramer, chief marketing and communications officer of Accenture, who said her company will fund a program to remove 13 million tons of carbon from the atmosphere by "reforesting land" and "rebuilding biodiversity."
19. Shawn Mendes shared the stage with Fanta Ballo.
Alternating between guitar and piano, singer-songwriter Shawn Mendes had the crowd rapt as he went through his hits. In the middle of his set, he brought slam poet Fanta Ballo onto the stage for a rousing poem about resilience. 
20. Chuck Schumer promised to champion climate action as WFP's David Beasley asked world leaders to end famine.
US Senate Majority Leader Chuck Schumer vowed to pass legislation that would halve the country's emissions and transform electricity production by 2030. The Build Back Better Act, which would be the boldest climate action ever taken in the US, is up for a vote in Congress in the coming days. Senators are still working to rally enough votes to pass the bill and get it to President Joe Biden's desk, and Schumer will play a critical role in shepherding it to the finish line. 
He also said the legislation would create a Civilian Climate Corps to put young people to work facilitating a just transition and invest in disadvantaged communities. 
David Beasley, the head of the World Food Programme, stood alongside Schumer and drew attention to the fact that more than 41 million people are at risk of starvation as famine affects communities in 43 countries. Beasley said that preventing these man-made crises requires $6 billion in emergency funding — a sum that the world's billionaires could easily raise. 
21. Meek Mill illuminated Central Park.
In the middle of his set, rapper and activist Meek Mill called on the crowd to raise their phones for his song "Dreams and Nightmares." Thousands of raised hands created a sea of lights leading to the New York skyline. When the beat dropped, all the lights bopped. 
22. Jennnifer Lopez reunited with Ja Rule and LL Cool J.
Pop legend and actor Jennifer Lopez dazzled her hometown crowd as the sun descended and reunited with rapper Ja Rule for their karaoke classics "Ain't It Funny" and "I'm Real." LL Cool J also made an appearance for the throwback "All I Have." 
23. Abdulla Shahid urged people to not give into cynicism
"My message is this: Do not be a cynic," Shahid said. "Do not give up hope. Yes, climate change is the greatest threat we have ever faced. It literally threatens the existence of our species. But never doubt the ability of humankind to do the right thing when their backs are against the wall, as ours most certainly are."
Shahid called on world leaders to enact meaningful climate policies because, right now, countries are nowhere close to achieving the goals outlined in the Paris climate agreement. She also said that wealthy countries have to live up to their pledge to provide $100 billion in annual funding to help low-income countries adapt to the climate crisis. 
She ended with a rousing message of hope and solidarity.
"To every one of you out there, I ask you to choose optimism," she said. "To choose change; change how you consume, how you commute, and how you live.
"We must each own the climate crisis," she said. "It affects all of us. We can do this, but only if we do it together."
24. Billie Eilish brought out her brother FINNEAS for a duet and called for climate action.
Pop superstar Billie Eilish had her legion of fans crouching to the floor, exploding into the air, and joining in massive sing-alongs as she laughed and twirled her way through songs from her latest album Happier Than Ever.
Then she brought out her brother FINNEAS for a duet of "Power" before urging Congress to pass the Build Back Better Act.  
"The US Congress is taking a vote next week to pass the strongest climate laws in US history and send a strong message to leaders and policymakers across the world to put the world on a pathway to reduce emissions," she said. "And we need President Biden to deliver on the US' promise to provide $100 billion in funding each year to developing countries."
25. Rev. Lennox Yearwood sounded a "Code Red" for the planet.
Hip Hop Caucus President and CEO Rev. Lennox Yearwood Jr. described the state of the climate crisis in the US and around the world and urged Congress to pass the Build Back Better Act.
"This legislation isn't only important to climate action in the US," Yearwood said. "Without it, President Biden won't have the weight needed to push other big polluting countries like India, China, and Brazil to prevent catastrophic levels of global warming.
"So we need a true groundswell of public support to show Congress that this essential legislation must pass without getting watered down," he continued. "Already the polluting industries are trying to kill the bill."
26. Global Citizen CEO Hugh Evans passionately asks people to take action
Before the night's finale, Global Citizen CEO and co-founder Hugh Evans walked on stage and reminded everyone why they were gathered in Central Park, venues around the world, and in their homes — to take action. 
27. Coldplay jammed out with Billie Eilish and FINNEAS and brought out guest after guest.
Chris Martin, Billie Eilish, and FINNEAS singing Coldplay's "Fix You." Tens of thousands of fans twilit in Central Park. What more can you say?
But in the middle of the set, the stage was taken over by the artist and humanitarian Esther Chungu, who delivered a show-stopping performance of "Jehovah." Then Shawn Mendes and Camila Cabello returned to the stage for Coldplay's "Yellow," leading the crowd through the chorus of "Look how they shine for you."
Just when the crowd thought the surprises were done, a hologram of BTS appeared for a bilingual version of "My Universe."
28. Paul Simon united generations.
The challenges before us — a pandemic, the climate crisis, poverty — are immense. But together, they can be overcome. Legendary singer-songwriter Paul Simon transported fans across generations to cap out a historic evening in Central Park. He brought out famed biologist and writer E.O. Wilson after sharing a video of the Half-Earth Project that seeks to protect 50% of land and marine spaces. Simon closed out his set, fittingly, with "The Sound of Silence." 
---
You can join the Global Citizen Live campaign to defend the planet and defeat poverty by taking action here, and become part of a movement powered by citizens around the world who are taking action together with governments, corporations, and philanthropists to make change.