This year marks the 10th anniversary of the Global Citizen Festival — and you have a chance to celebrate the occasion and see some of your favorite artists perform in New York City's iconic Central Park by taking action to end extreme poverty NOW.  
Dozens of artists have joined our global campaign to empower girls, close the climate finance gap, alleviate the global food crisis, and relieve crushing debts now, with stages in two iconic locations: New York City's Central Park and Black Star Square in Accra, Ghana, on Saturday, Sept. 24.
This year's Global Citizen Festival: NYC lineup includes Metallica, Charlie Puth, Jonas Brothers, MÅNESKIN, Mariah Carey, Mickey Guyton, Rosalía, Angélique Kidjo, and Billy Porter. Actor, producer, author, and Global Citizen Ambassador Priyanka Chopra Jonas will host the milestone event. 
For Global Citizen Festival: Accra, you can find more information about the lineup here.
With two stages this year in international cultural capitals, the 2022 Global Citizen Festival will broadcast and stream worldwide on YouTube, Twitter, Amazon Music, the Amazon Music channel on Twitch, Apple Music, and the Apple TV app. It will also air on ABC, ABC News Live, iHeartRadio, Hulu, FX, and Veeps in the US; Albavision in Latin America; Canal+ in Africa; Bis in Brazil; Nine Network (9Now) in Australia; TimesLive in Africa, and more. 
ABC News Live's broadcast will air on Saturday, Sept. 24, from 2 p.m. ET to 10 p.m. ET; and a primetime special, Global Citizen Festival: Take Action NOW, will air on ABC on Sunday, Sept. 25, at 7 p.m. ET / 6 p.m. CT. Additional tune-in details will be provided in the coming weeks.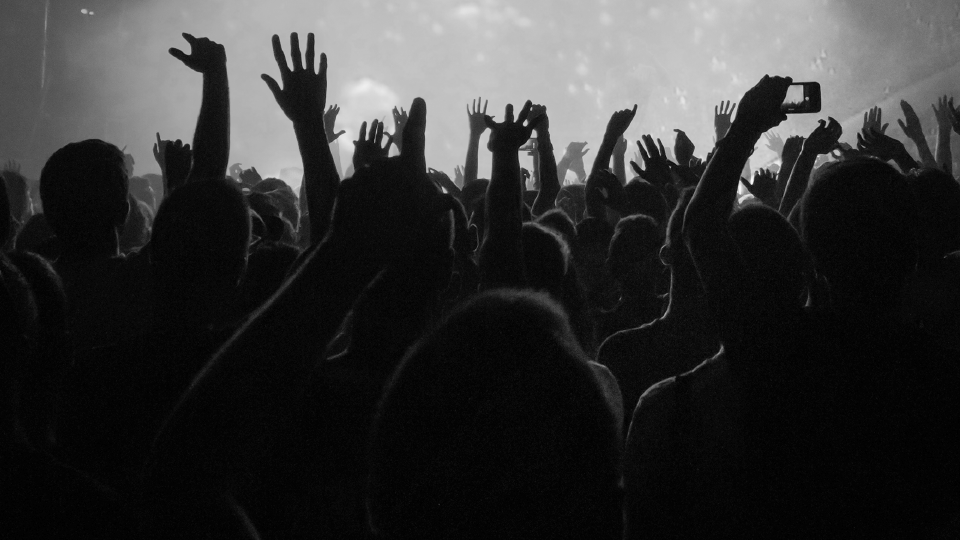 Since 2012, Global Citizen has hosted festivals in Central Park and around the world as part of our mission to leverage advocacy and unite artists, activists, world leaders, and more to defeat poverty and defend the planet. 
Global Citizen Festival has become the world's longest-running global campaign calling for an end to extreme poverty, with millions of Global Citizens using their voices, amplified by the world's biggest artists, demanding world leaders take action NOW.
Wondering how you can earn a chance to win tickets to Global Citizen Festival: NYC this year? It's easy and totally free. 
How to Get Tickets to Global Citizen Festival: NYC
Starting Thursday, Aug. 11, you'll have four opportunities to earn a chance to win tickets to attend Global Citizen Festival: NYC in Central Park. (Note that only Global Citizens who live in the US can earn tickets for the NYC event.)
First, you'll need to create an account on the Global Citizen app or website. Having an account lets you take actions — signing petitions, sharing messages on social media, writing letters to politicians, and more — and participate in challenges to earn festival points that can be used to enter ticket drawings. While you can take actions on either the site or the app, you'll only be able to enter the drawing for tickets through the app, so make sure you download it!
Once you have 60 points, you can enter one of four drawings: 
Aug. 11 – Aug. 22 

Aug. 23 – Sept. 5

Sept. 6 – Sept. 12

Sept. 13 – Sept. 19 
At the end of each drawing period, Global Citizen will randomly select winners who will receive a notification by email. If you win, you'll have 48 hours to claim your TWO tickets on the app or through the website.
After you claim your tickets, you will be given a unique code to receive the tickets from Ticketmaster. If you are having trouble with the code on the Ticketmaster site, please fill out our contact form ASAP so we can assist you. 
If you claim your tickets on time, you will get another email on Wednesday, Sept. 21 (72 hours before the show), explaining how to download your tickets from Ticketmaster and a reminder to print them and bring them with you to the festival. 
If you don't earn tickets in the first round, you can re-enter in the second round for another chance, as well as the third round and the final round. After the four drawings, 21,500 people will earn two free tickets each, for a total of 43,000 free tickets for taking action to end extreme poverty.
Once you win tickets, we'll send you all the information you'll need for attending the event, including how to get there, what to bring, and our health and safety protocols for the day.
You can find out all you need to know about Global Citizen Festival: NYC and the broadcast, and what the campaign is working to achieve and how you can support it wherever you are in the world, right here.
For more information on everything ticket-related and the event itself, check out our FAQ page here.
We're excited to celebrate the 10th anniversary of Global Citizen Festival and its impact with you, as we dance to our favorite artists and work together to end extreme poverty NOW! 
---
Global Citizen Festival is calling on world leaders, corporations, and philanthropists to do more than they've ever done before to End Extreme Poverty NOW. Through our global campaign and with stages in two iconic locations — NYC's Central Park and Accra's Black Star Square — we will unite leaders, artists, activists, and Global Citizens around the world on Sept. 24 to achieve an ambitious policy agenda focused on empowering girls and women, taking climate action, breaking systemic barriers, and lifting up activists and advocates. Wherever you are in the world, you can join the campaign and take action right now by downloading the Global Citizen app.