In our series "5 Questions With," we meet leaders from across the Global Citizen movement to learn more about them, their departments, and what inspires them to come to work each day. 
This is Part 2 of an interview with Global Citizen's Chief Policy, Impact, and Government Affairs Officer Michael Sheldrick. Michael has been with the organization since its founding, and was one of the four co-founders who spearheaded the first major Global Citizen advocacy campaign — The End of Polio — in 2011, which drove new commitments of $118 million in funding to polio eradication. He has since campaigned around the world, elevating advocacy as a legitimate way to achieve lofty goals. 
Here, Michael further breaks down the need for legitimate voices in the corridors of power, and how storytelling is often the best form of advocacy.
Read Part 1 of "5 Questions With Michael Sheldrick" here.
6. I recently heard you say, at Global Citizen NOW, "It matters that lobbyists aren't the only ones in politicians' ears," and I thought that was a really good way to explain advocacy.
I mean, this goes back to the question, what is legitimate? And what voices are empowered? The voices politicians listen to are the ones considered legitimate. Some people take the view that charities and NGOs shouldn't be allowed to participate in the public debate, and think charities that, for example, run soup kitchens — that's all they should do. They shouldn't speak out on what's actually going to help the people they serve, or what sort of policies could actually alleviate that suffering. 
But that would mean the voices politicians are listening to become a very narrow bunch, just those who might be able to pay $10,000 for a seat at the table at a fundraising dinner to advance a very narrow private interest. It would also put us in a constant cycle of applying Band Aid solutions, because — taking that soup kitchen charity example — they know that, ultimately, no amount of gala charity dinners is going to address homelessness, or issues of poverty. That's an issue that governments need to be willing to prioritize.
So if advocacy groups, like Global Citizen, aren't able to elevate those policy recommendations, then the only policies governments are going to put forward will be those that benefit the rich and powerful. At the end of the day it's really about saying, in democracy, it is legitimate to hear views representing a whole cross section of society.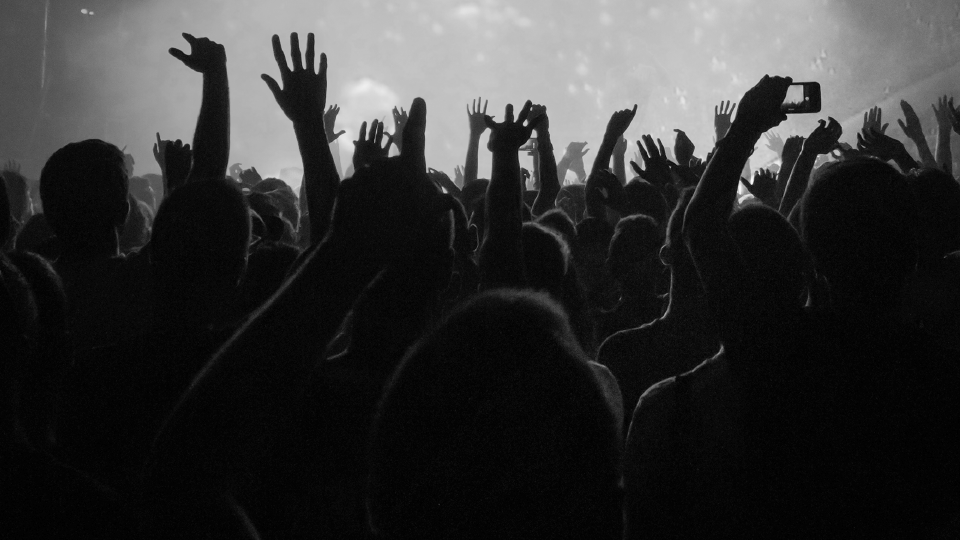 (L-R) South African High Commissioner to Ghana, H.E. Grace Mason; Michael Sheldrick; and President of Ghana Nana Akufo-Addo in May 2022.
Image: Courtesy of Michael Sheldrick
And I would argue if you're in a wealthy country, that also includes listening to those overseas, those on the frontlines of climate change. If you're in Australia, which has one of the highest per capita contributions to climate change, and you've literally helped create the impacts to the climate that we're seeing right now — like the increase in hurricanes and natural disasters, or the rising sea levels — then the concerns and voices of people in the Pacific who literally face an existential crisis, whose countries could be wiped out of existence...it's legitimate for their voices to be heard in the corridors of parliament in Canberra.
It's the same here in the US, as well. We've seen recently a lot of reports around the potential rollback of girls' education in Afghanistan, where Americans just spent two decades. It's legitimate for those women and girls and their voices to be heard in the corridors of Congress, and for them to be seen as a legitimate concern when policymakers and members of Congress are deciding how to allocate congressional funding.
I often say the best form of advocacy is storytelling. To be an effective advocate is to be a good storyteller.
You mentioned Global Citizen NOW, where we saw some very practical examples. We had these tremendous Global Citizen Prize winners, and it's fantastic that we were applauding their success. But also, they were there in the room with people like Nancy Pelosi, the Speaker of the United States House of Representatives. It's so important that she's hearing views like theirs. And their stories also give her ammunition, when she's pushing an agenda. 
Often when you meet with politicians, they'll tell you the thing that moved them was the human experience. It's the human condition, and it's the stories of the people on the frontlines that politicians can actually use to formulate a powerful case. 
So, I often say, the best form of advocacy is storytelling. To be an effective advocate is to be a good storyteller, so that we can persuade politicians and give them the ammunition to do what's needed. 
7.  That brings me to my next question, actually. So if these governments that you've been working with are on board with Global Citizen's ideas, why hasn't extreme poverty been solved already? 
I would say advocacy, like societal progress more broadly, is always two steps forward, one step back. And it's the hard truth, but a truth nonetheless, that real, lasting, significant change is through grueling, often tireless work. And the fact that it's hard to create change actually proves the vital necessity of why advocacy organizations like Global Citizen need to have a role — it proves the legitimate value that we add. Because if change were easy, and promises were kept, there would be no need for advocates to generate pressure amongst those in power. 
The world has made tremendous gains over the last 30 years. But all the gains made since 2015 have been wiped away, whether by the pandemic, which pushed 100 million — or some reports say 200 million — people back into poverty, or as we're seeing now with the war in Ukraine, and the impact it's having on energy and food prices.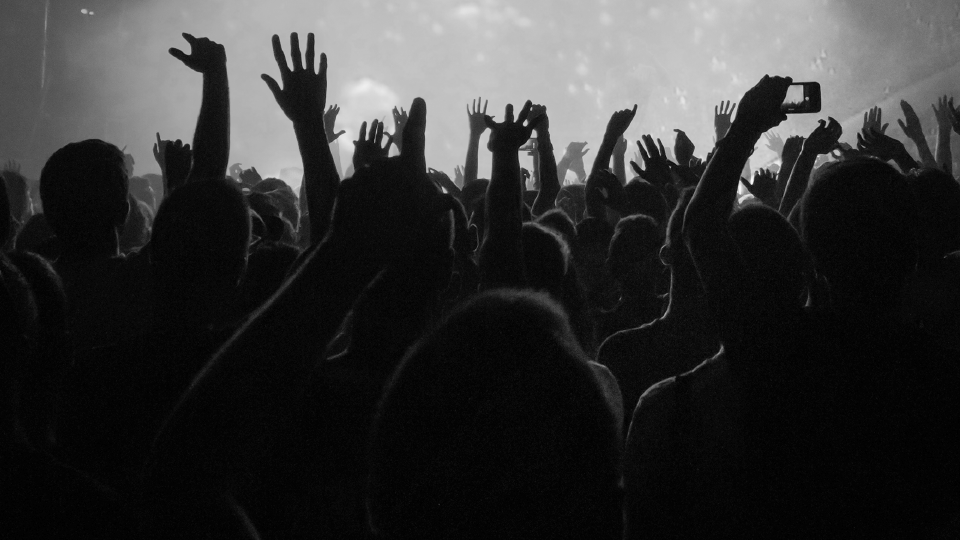 Michael Sheldrick, Global Citizen, and UNHCR visit the Poland-Ukraine border and speak directly with refugees about their experiences in March 2022.
Image: Courtesy of Michael Sheldrick
And really, if we look at the reasons why, it's because, unfortunately, in times of crisis what is seen as "in the national interest" of many politicians tends to become very narrow, even though it's not actually in their long-term interest. We saw this with COVID-19, with the situation around vaccine equity. 
It comes back to why advocacy is needed — because without it, these issues won't be on the agenda, and without that promises won't be kept. 
I would also argue that it's what gives politicians, when they have acted in the right way, the impetus to do the right thing. I see the fact that the International Monetary Fund (IMF) last year did this extraordinary issuance of $650 billion and Special Drawing Rights. That was because you had advocates, day in and day out, advocating, putting these recommendations on the table. 
8. OK, that sounds like a lot of money. But how much money do we actually need? 
Well, prior to the pandemic, estimates from the Sustainable Development Solutions Network said it was roughly a $350 billion a year funding challenge — it's probably closer to $400 billion a year. Now, on the one hand, that seems like an incredibly high number. And yet, the US alone spends double that on its military. And we spend almost double that on fossil fuel subsidies as well. So the reality is, it's a question of priority, right? And what is seen as legitimate action. This is why advocacy is so important to challenge politicians on those priorities. 
But really, it's not a question of ability, because we can do this — we can make sure we safeguard people on the front lines against climate change, and we have the window of opportunity to mitigate climate change. It's really a question of priorities. That's why we're here.
9. Changing gears slightly: One of the most exciting moments on our calendar is coming up in September, the Global Citizen Festival in Central Park and, this year, in Accra. And while I know you can't tell us yet who's performing, I do have to ask, what is the purpose of the Global Citizen Festival? What do you hope to achieve? And how will you measure success?
You know, I've always described Global Citizen as a 365 day, 24 hours a day movement. And you can see that in the way we responded to the COVID-19 crisis, and the way we responded earlier this year to Russia's invasion of Ukraine. 
But the Global Citizen Festival really is a flashpoint each year in the movement. It's this lightning rod event, which becomes a catalyst of forcing leaders, whether that's business leaders or political leaders, to make the key commitments needed to end extreme poverty. And it's a platform for them to do it in an incredibly visible way, which can serve as both a carrot and a stick. Because if you're out there making those promises, we're gonna hold you to account! 
To date, we've been tracking over $60 billion worth of commitments over the last decade. We can tell you who's made those promises, who's paid up, where that money has gone, and we report back on each of those commitments. And it's really important for those companies that are doing the right thing, because they're being recognized for those efforts, for example companies that are making absolute reductions in emissions.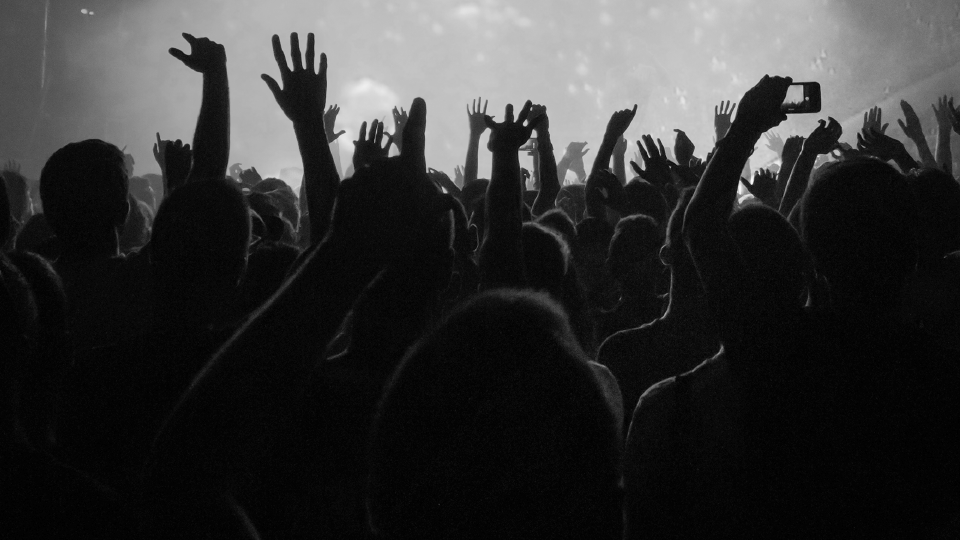 (L-R) Michael Sheldrick, Usher, Canadian Prime Minister Justin Trudeau, and former Global Citizen Canada Country Director Dominic Mishio.
Image: Courtesy of Michael Sheldrick
But the Global Citizen Festival is also an opportunity to thank our committed Global Citizens, who campaign day in and day out and take action throughout the year. They don't do it just for the reward — that's not why they do it. They do it because they want to participate in social change. But the ability to earn a ticket acts as a thank you to keep the momentum going, to bring everyone together, to keep them energized, and to showcase what's been achieved. 
And of course, festivals drive an enormous amount of action. I still remember Global Citizen Festival: Mandela 100, at its peak, was driving over 1,200 actions an hour. That's tweets, it's emails, it's petitions focused on issues like menstrual hygiene for adolescent girls in schools. It's saying, "You might not think, Mr. Minister, that's a legitimate concern for you to spend your precious time and precious budget allocation on. But tens of thousands of people around the country do think this is a legitimate concern for you to take seriously." And they did. That's the power of the Global Citizen Festival. 
And there's something powerful about being here in New York during the UN General Assembly week, right? We do this every year, and we're coming up to our 10th anniversary. In that week, New York literally becomes the closest thing we have to a capital city of the world: You have over 100 leaders that descend on Turtle Bay, and it's the only place where that happens routinely, every year. 
10. Did you say something about Turtle Bay?
Yeah, Turtle Bay is the Manhattan neighborhood where the UN is located, and it's often used to refer to the UN Headquarters and the surrounding buildings. And it's very insular. That's the UN General Assembly, and generally all these lofty things the UN talks about will stay on 42nd Street around Turtle Bay with the UN diplomats, the world leaders.
It's this inside world, diplomat to diplomat, world leader to world leader, and most of the general public doesn't have a clue what's going on. They'll mostly hear about, you know, Biden meeting Xi Jinping, or whether or not Putin's going to go. You might hear stories from New Yorkers about the traffic. But you don't really hear about the important work of the UN. 
So that's when the Festival takes place, and it's really important that while world leaders are huddled together at the UN making big decisions that affect the world, they actually hear this megaphone across in Central Park, and this year in Accra as well, saying, "These are the issues we want you to keep in mind: We want you to keep your promises on climate change, especially for the world's poorest and most vulnerable, who are already suffering from the impact. We need you to address extreme poverty and put the financing in place. We need you to prioritize the needs of adolescent girls. We need you to address systemic barriers, and see how the pandemic has disproportionately impacted the world's most vulnerable. And we need you to listen to the voices of advocates, and civil society and everyday Global Citizens." 
And it's really important, because quite quickly, those discussions can become about geopolitical trade, military, and war. But they can't forget the needs of the people. And the Global Citizen Festival is a way to keep it on their agenda, and broadcast that to the world.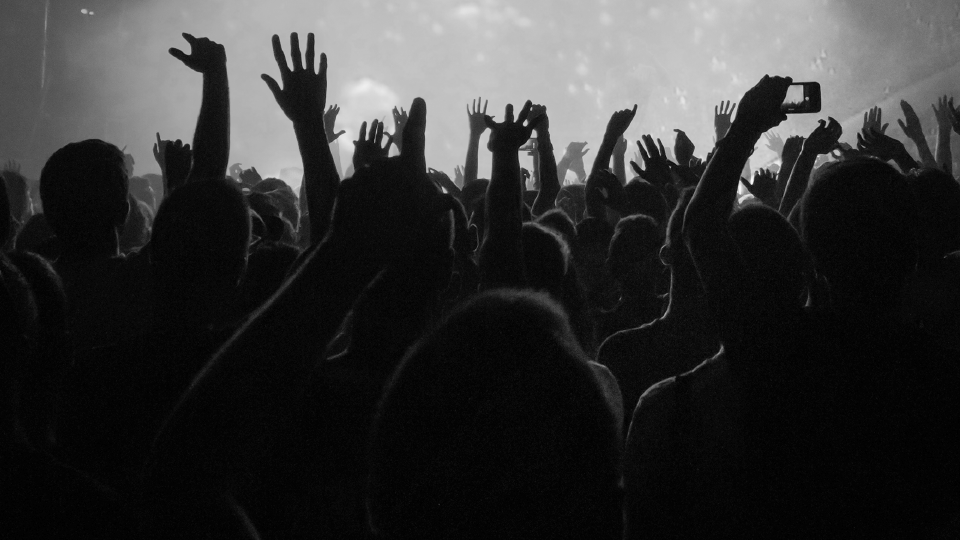 (L-R) Michael Sheldrick; Global Citizen Europe board co-chair Sabrina Elba; and Mwandwe Chileshe, Global Citizen's global policy lead on food security, nutrition, and agriculture at the AU Mid-Year Coordination Meeting.
Image: Stanley Makumba for Global Citizen
11. Our final question: You've been running these events for a decade now. Do you feel like progress has been made? It's certainly easy to look at the landscape and see challenges everywhere. But what hope do you have for the next 10 years and the progress that we can make?
I remain hopeful, because I know we still have a window of time and the ability and means to take action. It's not futile, there is a pathway to do this. It's possible to change things. And I also think when you look at history, sometimes it's in the deepest crises, that breakthroughs can happen. The birth of the UN is itself a testament to that. 
For me, perhaps the most optimistic sentiment I've heard this year was from Brianna Fruean, our Global Citizen Prize winner from Samoa. She said, often when we talk about the climate crisis we tend to talk about it in very dire terms, about it being the end. But from her perspective, it could also be the beginning of, in her words, an environmental renaissance that serves as a refresh for humanity, of a type of transformative change for everyone. I thought, wow, that's someone from a community that is potentially on the front lines, that's facing rising sea levels, and yet look at her positive outlook. 
With many of these crises, it's got to be glass half filled, not glass half empty. We're still at that point, and I believe that's what motivates Global Citizens to take action. 
Now that we've been doing this for a decade, we've seen some amazing examples of progress; one example was how a commitment announced on our stage helped Jee, an 11-year-old Thai student, receive a month's worth of meals. Another is the latest impact report from our One World: Together At Home campaign, which mobilized $128 million and helped over 140 organizations deliver urgent COVID-19 relief around the world. Even last year, we had 157 million trees pledged to be protected or planted, and over 30 million trees of that commitment have already been planted and protected since the start of this year. 
Another example is how the money we've mobilized over the past decade for polio eradication has helped vaccinate over a billion people against polio. I've been fortunate to travel to communities where the polio eradication campaigns have been delivered in India and Pakistan, and it's phenomenal. You meet these amazing community health workers, mostly women, and in the space of several days, they will vaccinate millions of children under the age of five, some of them at great risk to themselves because of the Taliban. And yet you speak to them, and they're so optimistic, so positive, and it's like, wow, OK, how can we not stand in solidarity with these amazing women who still have hope that they can eradicate polio? 
So when I think back to those extraordinary workers on the front lines, that's what gives me hope. 
Thank you so much for your time. It's been great to pick your brain.
Thank you!