It's right at the end of the conversation with Sarah Humphreys — a 24-year-old graduate from Kent who has been taking action with Global Citizen for more than five years — that she shares that her grandmother had passed away the previous week. Humphreys was making a speech at her funeral only three days before.
Just before her grandmother died, Humphreys had asked her what advice she had to live until 90.
"Live as well as you can and help others along the way, especially those who can't help themselves," her grandmother told her. 
"And that's exactly how I feel about what you guys are doing," Humphreys says of Global Citizen. "There's people in other countries who can't always help themselves, so without people like you guys... running a petition, they wouldn't have a voice."
Humphreys loves music festivals, Yeezy shoes, and Frank Lampard. She once accidentally played Mario Kart with Stormzy, and is sort-of-half-famous on TikTok. But she also holds a passionate sense of social justice: she's signed petitions, fired off tweets, and battered the email inbox of many politicians, through Global Citizen, urging them to do more to end extreme poverty. 
As a result, she's earned free tickets to Benicassim Festival in Spain ("I had the best time of my life," she says); Global Citizen Live in Brixton with Emeli Sandé and Professor Green; Global Citizen Prize at the Royal Albert Hall with her former racing partner Stormzy; and seen Drake in London twice in one wild week. 
But it's not the music that keeps motivating her to take action — for her it's just about doing good in whatever way she can.
Like when Humphreys took action on Global Citizen's long-running campaign to end polio back in 2017 — a cruel virus that can paralyse and even kill people, disproportionately affecting young children. It's an incredible example of the Global Citizen movement in action: how one small ripple of action can transform into a panoply of global change. This is the story of how Humphreys' action led to tremendous impact.
Part I: The Problem
Poliomyelitis, or polio, has been 99.9% eradicated worldwide.
It's an astonishing achievement: in 1988, polio was prevalent in more than 125 countries. But today it's endemic in just two. In that time, cases of wild poliovirus fell from 350,000 in 1988 to 129 so far in 2020 — while a natural case hasn't been seen in Britain since 1984.
But before the polio vaccine was first introduced in 1956, epidemics in Britain meant there were 7,760 cases of paralytic polio every year, with up to 750 of those leading to deaths. It afflicted the likes of the Great British Bake Off's Mary Berry, punk legend Ian Dury, folk icon Joni Mitchell, and even former US President Franklin D. Roosevelt.
"Alone and feeling terrible, the one thing I wanted was my mother," Berry told the Daily Mail in 2013, reflecting on her one-month confinement to a glass isolation room after she caught the virus at age 12. "But my parents had to stay on the other side of the glass, only able to smile and mouth words of reassurance. It took all of my strength just to tilt my head so I could see them."
"During their visits, I was in floods of tears," she continued. "I just couldn't understand why Mum wasn't coming in to give me a cuddle, to talk to me and comfort me. It must have been terribly upsetting for them."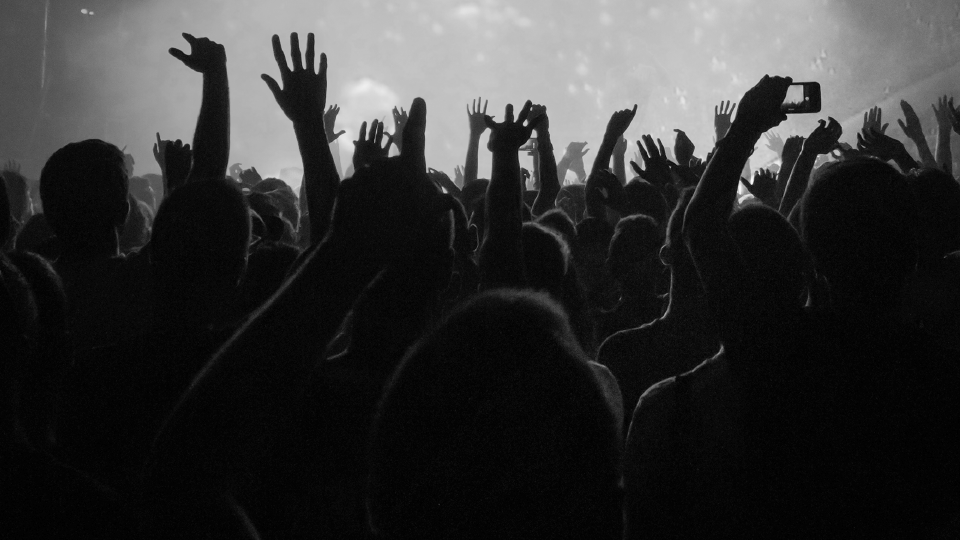 For Humphreys, the battle to consign polio to history is rooted in international inequality. She says that it's not fair that Britain has the National Health Service — but some countries don't have access to even the most simple of vaccinations against the virus.
"I first took action on polio because… it's wrong that it's still here," Humphreys said. "Although it's nearly gone and we're so close to getting rid of it, the countries that… can't help themselves don't have the resources or the money to have the vaccinations."
"I feel like now that we're able to have these vaccinations, we should now put our voice to helping the countries that also need this as well," she adds.
After signing the petition, Humphreys started learning more about polio on the Global Citizen platform. She read articles, watched videos, and ended up discussing the virus with her dad. She soon discovered that the disease is interwoven in her own family history.
"When I spoke to my dad about Global Citizen and the polio campaign, he told me that my nan's sister actually had polio when she was a child," Humphreys says. "You wouldn't expect someone that you know to have it. If people don't talk about these things, you don't realise how many people actually have it."
"Our generation doesn't really have it here," she adds. "I feel like it's sad that in other countries they still have it — and that's other people's family members. If we get it over here, we have the NHS to treat the symptoms. But in other countries when people catch it, they're more affected by it because it affects their whole body and the rest of their life."
"It makes it personal because you don't understand how close it is to you. It's hard that these things are still going on in other countries," she says.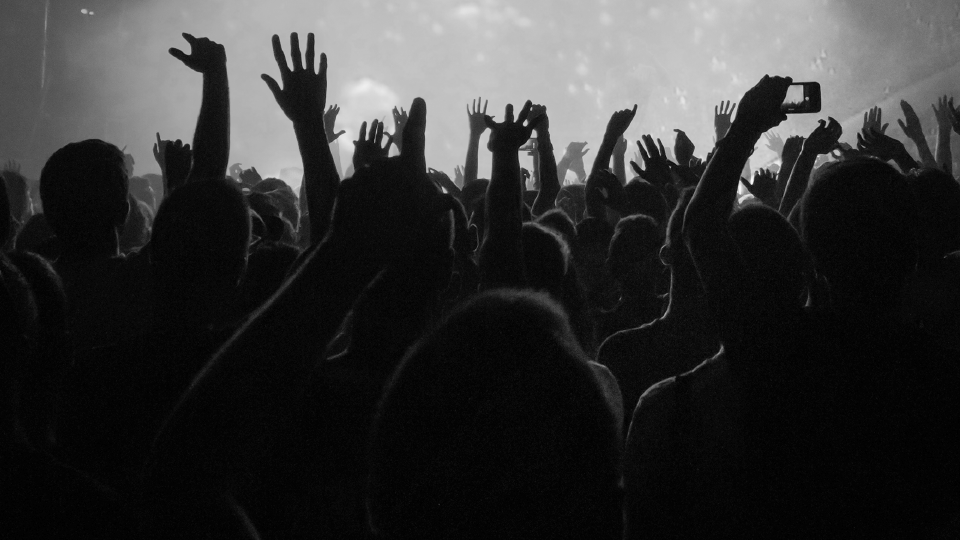 Polio is also a big part of the reason why Global Citizen was set up in the first place.
The year before the first-ever Global Citizen Festival filled Central Park in New York with 60,000 young activists hollering for Neil Young and the Foo Fighters, another show was held in Australia under a very different name. 
It was called the "End of Polio Concert": a show for 5,000 Global Citizens in Perth with John Legend and friends on the eve of the Commonwealth Heads of Government Meeting in 2011 — so long ago that it was the focus of the first video Global Citizen ever posted on YouTube!
Global Citizen leveraged the festival to demand that world leaders support the Global Polio Eradication Initiative (GPEI) — a partnership that, among other things, delivers lifesaving polio vaccines to millions of children around the world. 
Launched in 1988, the GPEI is a global partnership that aims to attract funding to eradicate polio. An estimated 18 million people today are walking who would otherwise have been paralysed by the disease, and more than 1.5 million people are alive, whose lives would otherwise have been lost.
The concert worked: an additional $118 million was pledged, described as a "turning point" by the World Health Organisation (WHO) in the efforts to eradicate polio once and for all. After that, Global Citizen kept going — especially in Britain. 
From 2012-2013, Global Citizens took 152,000 actions aimed at the UK government, asking them to further fund GPEI. That worked too: in April 2013, Britain's Department of International Development (DfID) committed £300 million over six years. 
But it wasn't quite enough. Global Citizen needed to go a step further.
"There's no point going all this way to then still leave some people that can be affected by it," Humphreys said. "Nobody should go without being able to have vaccinations."
Part II: The Solution
For the next four years, world leaders grew increasingly quiet on polio. But Global Citizen kept on shouting: between 2015 to 2017, Global Citizens just like Humphreys took an additional 481,000 actions — including signing a petition and sending a tweet to former UK Prime Minister Theresa May.
In the UK specifically, over 35,000 actions were taken supporting the campaign in partnership with M&C Saatchi. Global Citizen even went to the Science Museum in London to invite people to play the Chopper Challenge, tasked with successfully landing a tiny remote control toy helicopter full of imagined vaccines, recruiting 100 more Global Citizens to the cause in the process!
Former campaign officer Paul Abernethy worked at Global Citizen from 2014 until 2018. In that time, he led the advocacy campaign to get the UK government to recommit to GPEI — at a moment when the domestic agenda was overrun by the referendum to leave the European Union and its chaotic aftermath.
But he said the thousands of Global Citizens sending tweets and signing petitions meant the "message was heard loud and clear."
"Historically, the UK has always been one of the largest and most active donors in the fight to end polio, so it was really important that they renewed their commitment with strong financial support — not just to provide much needed cash, but to galvanise other donors in what was a critical year for polio eradication," Abernethy says.
But it was not without its challenges. Political instability is one thing, but trying to tell a compelling story on polio eradication — a disease that hasn't been seen in Britain in decades — is quite another. It can be a difficult topic to talk about.
"For many, it's this abstract disease that happens in just a few countries around the world," Abernethy says. "But the recent history of the disease is so much closer to home. Many of our younger Global Citizens hadn't realised that polio was a disease prevalent right here in the UK, less than 40 years ago." 
"Their parents, their aunts and uncles, their grandparents all had to live with the threat of this horrific disease," he adds. "So while it was hard to talk about the disease at first, once our supporters knew the very recent history of polio, that challenge then became an opportunity. People understood that if it could be wiped out in the UK then it can be wiped out in Pakistan, or Afghanistan, or Nigeria."
"That gave people hope which turned into action — it was actually quite beautiful to see," he says.
The campaign was received warmly, with numerous private government interventions from UK MPs. And it ended up with Baroness Scotland, Secretary-General of the Commonwealth of Nations, coming on stage at Global Citizen Festival 2016 in Central Park to pledge her support.
"I promise to support all efforts to achieve a polio-free world — a disease that is 99.9% eradicated," Scotland said. "We can't stop now."
All this fuelled some intense behind-the-scenes advocacy work, including a meeting that culminated in a speech made in the House of Lords by Baroness Jenkin on March 16, 2017.
"In the spirit of the sustainable development goals, Global Citizen believes that, by demonstrating the political and financial will needed to achieve a polio-free world by 2020, we can ensure that no one gets left behind," she said.
It felt like the UK was ready to make another large pledge. But on April 17, the campaign was thrown into turmoil: former Prime Minister Theresa May called a snap general election, and priorities changed. 
However, Global Citizen was ready for any result: as soon as the election was finished in June, Global Citizens demanded that the new government committed new funding to GPEI within its first 100 days.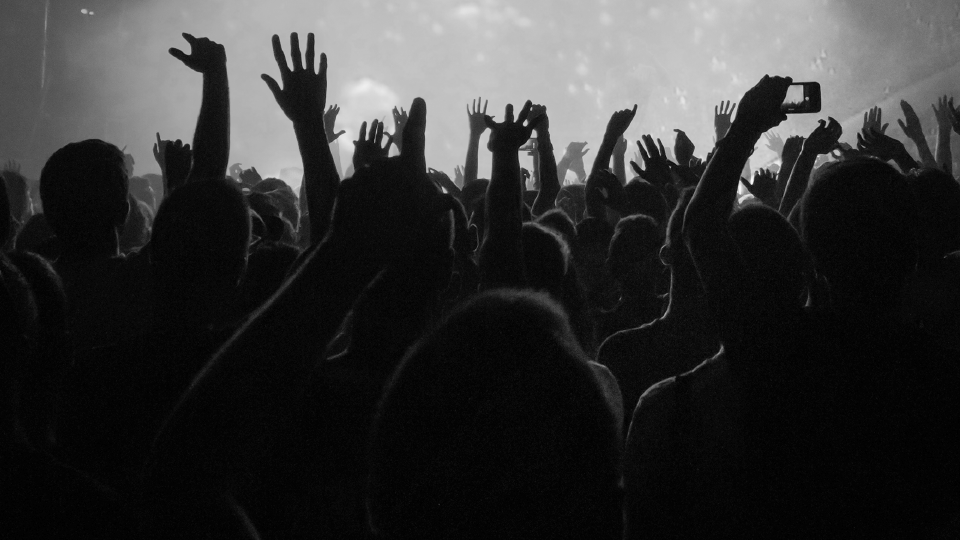 And finally, the following month in August 2017, the campaign came to a head as Britain announced it would pledge the further £100 million Global Citizen had been asking for. 
It was a breathtaking result. Immediately, Global Citizens sent 2,000 emails to thank DfID for leading by example.
"It's because of efforts like these that polio is set to become the second disease in human history to be eradicated," former DfID minister Alistair Burt later said in September 2017 at Global Citizen Live in New York City. He lauded how the UK commitment would "immunise 45 million children against the disease each year until 2020." 
That funding meant that every minute, another 80 children would be immunised against polio somewhere in the world.
"I feel really proud and fantastic that our government pledged £100 million to towards helping countries that are in need to get vaccinations to help prevent polio," Humphreys says. 
"Although it's fantastic that we have been able to pledge this amount, I feel like we can go one step further — and make sure the whole world is protected from it," she adds.
Part III: The Impact 
Since that pivotal commitment, the world has fundamentally changed.
If you put the word "virus" to someone on the street, polio would perhaps be far from their minds. Instead, the COVID-19 pandemic has taken center stage. However, it does mean that the state of global health has likely never been of greater public interest. People want to feel assured that such a rapid, devastating outbreak will never happen again.
This is relevant to the work of GPEI because preventing pandemics is their life's work. Indeed, throughout the crisis, they have adapted: deploying experienced personnel and testing capabilities to frontline efforts fighting the coronavirus, all while attempting to continue routine immunisation plans so countries aren't fighting multiple pandemics at once.
The ability of GPEI to move so swiftly on COVID-19 is a testament to the continuing importance of the thousands of actions of Global Citizens that led to the 2017 commitment from DfID — and the value any future support would undoubtedly bring.
"Global Citizen and its links to [the] grassroots are a critical partner in the global effort to eradicate polio," Michel Zaffran, director of GPEI, told Global Citizen. "Polio eradication at its core is a community-based and comminity-owned programme — and the involvement and engagement of private citizens around the world is critical to assuring the momentum needed to achieve success."
And at the same time, while 2020 will be remembered for some truly dark days, there has been one shining beacon of hope in the longstanding fight for global health. In August, Africa was finally declared wild-polio free — described as "one of the greatest public health achievements of our time" by Dr. Tedros Adhanom Ghebreyesus, the director-general of the WHO.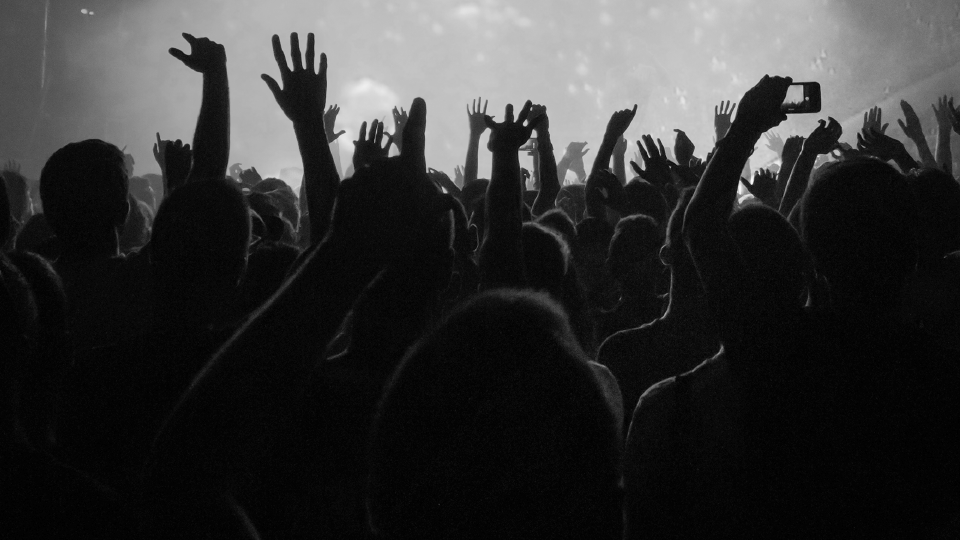 "We were, and still are, so close to ending polio for good," Abernethy said. "This is the last push now, so it was incredibly important that governments step up and finish the job."
"If the recent COVID-19 outbreak has taught us anything it's how interconnected the world is, and we're only as strong as our weakest health system," he adds. "If governments didn't step up then, and won't step up now, polio will spread across the world — and we could undo nearly 40 years of progress."
And for Humphreys, the UK commitment to fund GPEI was personal: to her grandmother, to herself, and to her values, first and foremost, as a citizen of the world. She says she's eager to get stuck into even more campaigns — and urges others like her to join too. The Global Citizen movement is lucky to have her.
"I think taking action with Global Citizen is so important because the tasks they ask you to do are so simple — but those couple of minutes it takes for you to go on and read about a cause and do something about it can make such a change for people in need," Humphreys says. "I think that's really important because if people didn't do it we wouldn't get to the stage we're at now."
She adds: "If someone could just take a couple of minutes out of their day to go online and do one small thing like send an email — and they're willing to do that — then it could make such a big difference."