Power — who wields it, what generates it, and how to use it to transform the world — was perhaps the main theme of the inaugural thought leadership summit Global Citizen NOW on May 22 and 23 at Spring Studios in New York City.  
Another theme from the summit: When challenges emerge in one country, they reverberate around the world, like how the Russian invasion of Ukraine has greatly worsened the global food crisis. 
More than 200 speakers from the public and private spheres, including heads of state, scientists, activists, celebrity advocates, and corporate executives, discussed the overlapping crises that affect communities around the world — from the climate crisis to the ongoing COVID-19 pandemic to gender inequity. They also spoke about opportunities that can arise when different sectors work together to achieve the United Nations' Global Goals. 
"We are here today because we believe in the power of citizens to create change," Hugh Evans, co-founder and CEO of Global Citizen, said at the start of Day Two. "And at Global Citizen we have seen the power of a well-channeled grassroots movement to shift public policy."
He added: "If the international community fails to deliver on the UN's Sustainable Development Goals, it will not be because it's too hard or because there's a lack of resources. It will only be a failure of political will. That's where a movement of Global Citizens comes in. That's why we are here at Global Citizen NOW."
The summit featured conversations across the two days that sought to instill a greater sense of urgency throughout the gathered audience in their efforts to break the systemic barriers keeping people in poverty, protect the planet, empower women and girls, end conflict, and much more.
You can tune in to the full program, premiering on Global Citizen's YouTube channel, on Wednesday at 2 p.m. ET.
Here are some of the best quotes from the inaugural Global Citizen NOW.
Taking Action to End Extreme Poverty NOW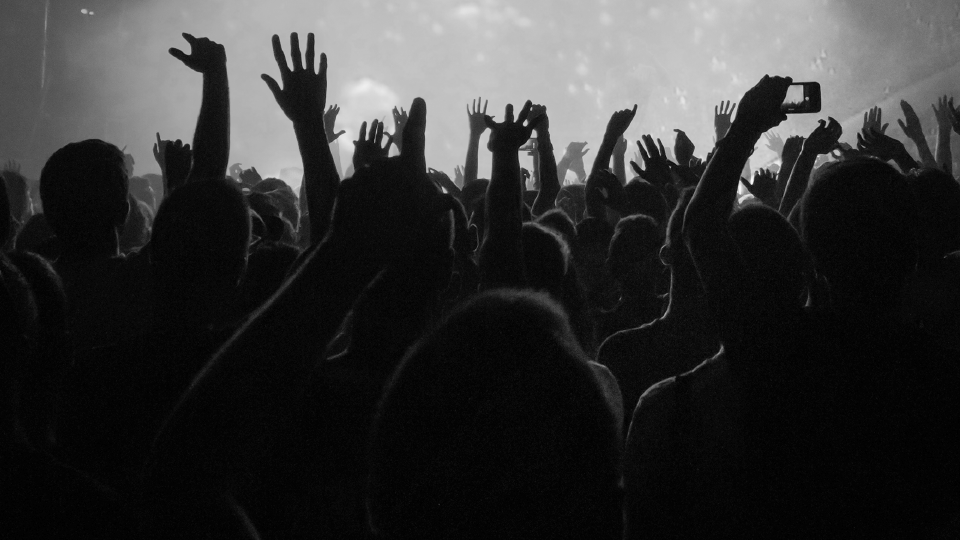 Global Citizen CEO Hugh Evans, European Commission President Ursula von der Leyen, Cisco CEO Chuck Robbins, and "Morning Joe" co-host Mika Brzezinski speak during Global Citizen NOW at Spring Studios in New York City on May 22, 2022.
Image: David Andrako for Global Citizen
1. Hugh Evans, co-founder and CEO of Global Citizen, during the "Urgency of Now" panel and Day Two opening speech
On taking action:
"My final call to action is, never allow the injustices of the world to become anything less than urgent. Because for those people who are working every day just to survive, it is the urgency of their entire life. And so my ask for all of you is fight for it like it was your own life. Fight for these issues like it was actually your life at stake. Not someone else's life, not someone abstract on the other side of the world, but your life. Because if you are fighting for your life, damn, you would fight so hard. So fight with that degree of urgency as we work to fight these injustices over the coming years, so that we actually can see an end of extreme poverty within our lifetime." 
On what being a Global Citizen means:
"This gets to the heart of what it means to be a Global Citizen. It is not defined by race, language, religion, political ideology, or economic status. It's a world view — a way of looking at the world around us, an appreciation of our interconnectedness, a positive sum equation arising from the insight that expanding opportunity broadens the possibilities for everyone." 
2. 'Yemi Adamolekun, active citizen & connector, Enough is Enough (EiE) Nigeria, during the "Demanding Equity in the Fight to Defeat Poverty" panel
On the power of individuals:
"I would like to encourage every leader to be deliberate about their citizenship. Who am I? Who am I in this space? What does that mean? And what am I going to do with the power that I have? Deliberately waking up every day, recognizing that you are a Global Citizen and you have incredible power." 
3. Jay Shetty, purpose coach and chief purpose officer at Calm, during the "Philosophy for a Planet in Peril" panel
On what it means to be human:
"We are wired for generosity but we're educated for greed. We know within our hearts that we'd rather help someone. I mean, the science shows it today. People who help other people are happier. This isn't just an old tale or fable or idea, right? And so if we can extend ourselves even a tiny bit, it can have a huge impact."
4. Aloe Blacc, singer, songwriter, and activist, during the "Uniting the African Diaspora to Dismantle Inequity" panel
On taking action:
"Don't be silent. Don't be complacent. Because all of that is complicity in continuing a status quo that doesn't work for us all."
Gender Equity & Abortion Rights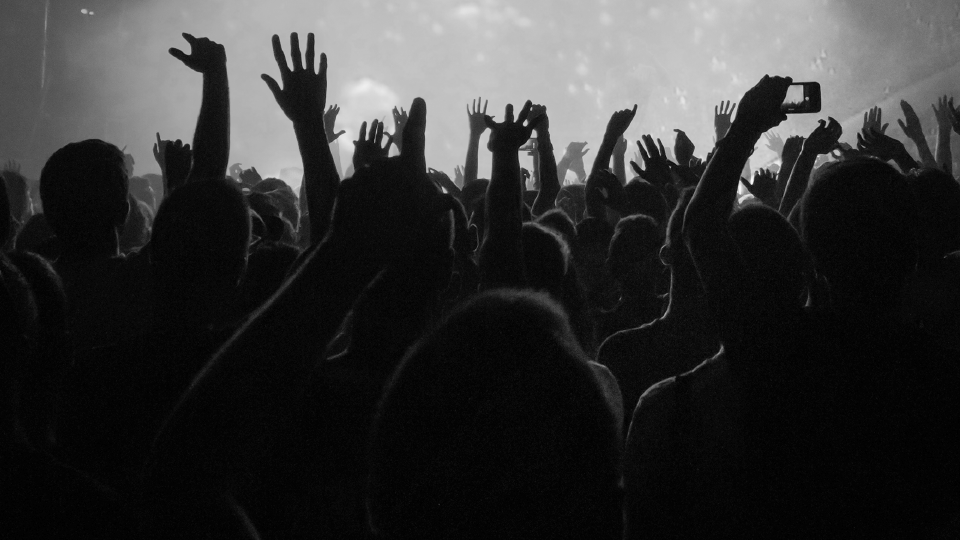 Writer, political activist, and feminist organizer Gloria Steinem (center left) speaks during Global Citizen NOW at Spring Studios in New York City on May 23, 2022.
Image: David Andrako for Global Citizen
5. Erna Solberg, former prime minister of Norway and Global Citizen global board member, during the "Gender Equity Now" panel
On abortion rights and Roe v. Wade: 
"If you don't allow abortions, it's not abortions you are abolishing; it is safe abortions you are abolishing. More women will die because they are poor, because they will try to stop the pregnancy. All of these things will happen. We know this from history.

"Ireland just allowed it. The US is going back. Tell the stories, tell how abortions are when they are unsafe, they will kill both children and their mothers. It is also a question of inequality because everybody knows if you have enough money, you will get an abortion. This is a way people who are lacking income and women who are lacking income will be put into a poverty trap for the rest of their lives."
6. MILCK, singer-songwriter, producer, and advocate, during the "Gender Equity Now" panel
On empowering women:
"When one woman is well, the community around her becomes well. I firmly believe in that very concrete and simple takeaway point … that when I invest in myself, when I invest in my girlfriends or other female leaders, the world becomes a more kind and more fruitful place for all. It's abundant and not scarce."
7. Nancy Pelosi, Speaker of the United States House of Representatives, during the "Putting Women and Girls First" panel 
On how she'd create a better future:
"'What would you do first if you ruled the world?' I like that question. What I would do first, second, and third is the education of women and girls, the universal education of women and girls throughout the world."
8. Gloria Steinem, writer, political activist, and feminist organizer, during the "Women of Influence: The Power of Gender in Shaping Culture" panel
On her wishes for men and women in 2022:
"I want women and men and everybody to be able to anything they fucking well please … I think when we talk about change at the top, it becomes kind of forbidding, but the basic unit of the state is the family. So, the question is really, are families democratic? Are men taking care of children as much as women are? Are the duties at home shared equally? We still have to deal with unequal pay, I understand that, but at least it could be pooled and shared equally at home. And I think change is like a tree — it doesn't grow from the top down, it grows from the bottom up. So somehow to think about our families, our workplaces — are they equal there? Even if we can do the smallest thing, to say … how come parking lot attendants who are men get paid more than child care attendants, who are mostly women? Do we care about our cars more than our children? I don't think so." 
9. Arooj Aftab, Grammy Award-winning composer and vocalist, during the "Women of Influence: The Power of Gender in Shaping Culture" panel
On the stat that only 4% of music producers making songs on the Billboard Top 100 are women: 
"It's so weird to me that that statistic exists, that there are still so few female musicians represented in the music industry. How do we not know and collectively agree that everything is exponentially more fun when women are there?"
10. Dr. Phumzile Mlambo-Ngcuka, president and founder of Umlambo Foundation, during the "Catalyzing Investment in Marginalized Groups" panel
On men stepping up to support women's upward mobility:
"The issue of gender equality has been on the shoulders of women and yet they are not the source of the problem. We ask women to do so much and frankly right now I don't know if we can ask women for anything more." 
"Reproductive health for women - from prevention to termination - is a health issue, an economic issue, and not be treated as a political football."
11. Nidhi Pant, co-founder, S4S Technologies, and 2022 Cisco Youth Leadership Award winner, during the "Where Vision Meets Impact" panel
On choosing the right path:
"The challenge has definitely been more on the acceptability that women, too, can have technology-driven businesses, can have an evidence-based solution which will set the ground and it's not something like a shortcut or a side hobby that we engage in."
12. Pharrell Williams, musician, filmmaker, entrepreneur, and philanthropist, during the "Women of Influence: The Power of Gender in Shaping Culture" panel 
On women's rights: 
"Women deserve ... it's beyond being treated as equal, but they need to be respected as something that's integral to our species, you know? And that needs to be, it goes beyond just music and art. It's just, business, everything that's necessary for society. We need to change the lens in which we look at women."
Climate Action & World Hunger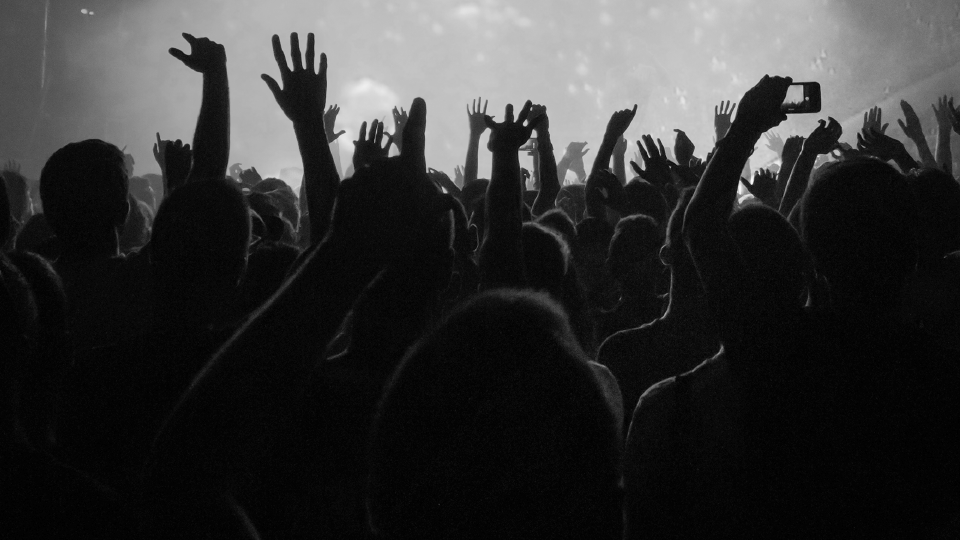 Barbados Prime Minister Mia Mottley and science educator Bill Nye speak during Global Citizen NOW at Spring Studios in New York City on May 23, 2022.
Image: David Andrako for Global Citizen
13. Mia Mottley, prime minister of Barbados, during the "Climate Crisis: Rising Tides" panel
On the power of the people:
"Look, we're only going to move the needle, and you heard it from Hugh just now, when populations start to say enough is enough and this is what matters to us, we want our spending to go in education. We want our spending to go to health care. We want our spending to remove the inequity that we're seeing in our societies. If we don't do it, people are going to continue with the status quo."
14. Justin Trudeau, prime minister of Canada, during the "Climate Crisis: Rising Tides" panel
On sustainability: 
"It's not just about taking sustainability into everyday actions, but it's making it part of our thinking, thinking about the broad impacts of everything we do and the deep impacts through the next generation of everything we do. And that's where stepping up on the big things that have put us off track on the Sustainable Development Goals, whether it's climate change and the impacts of climate change, you know, hitting harder and harder with extreme weather events, whether it's the challenges of the pandemic that certainly upended a lot of progress we were making by making the most vulnerable even more vulnerable, or whether it's the rise of global conflict, like the war in Ukraine, where we're going to need to counter distractions and challenges like that. We need to get back on track for 2030 because we are running out of time."
15. Bill Nye, science educator, during the "Climate Crisis: Rising Tides" panel
On political power: 
"We're going to work the problem from the bottom up. Then we're going to elect officials who are going to work the problem, these complicated problems, from the top down. And together — it's not called Local Citizen. It's not called County Citizen. It's called Global Citizen, because we are all in this together. Thank you so much. Let's change the world, everyone."
16. Ertharin Cousin, managing director & CEO of Food Systems for the Future, during the "Addressing the Global Food Crisis" panel
On the global food crisis:
"We need to provide what we're calling preemptive humanitarian response to support smallholder farmers, those 5 million smallholder farmers that can feed themselves and provide more nutritious food, that will supplement the gaps in the global system and begin that transition to more sustainable agriculture that we all talk about. This is that opportunity, not as a development action, but as a humanitarian action to change the outcomes."
Conflict & Crisis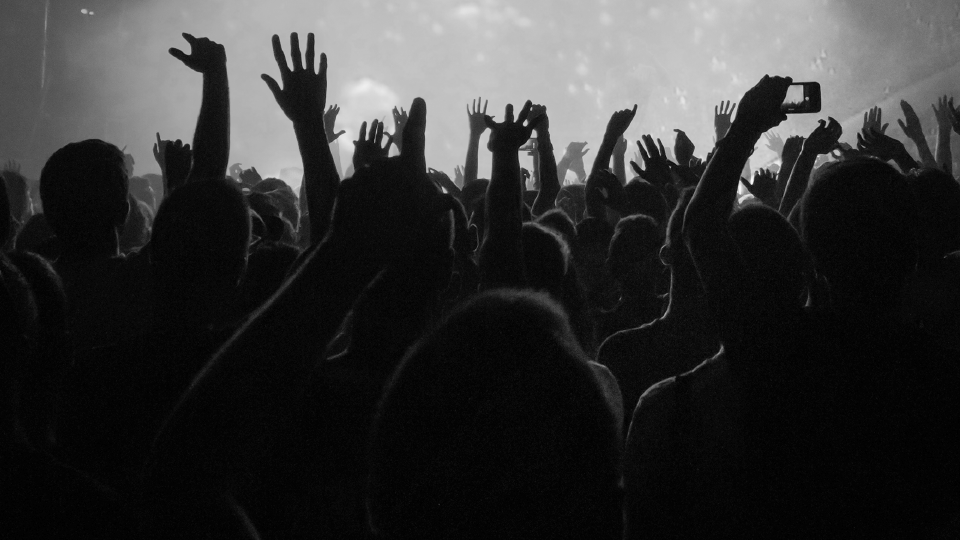 Ukrainian artist and activist Jamala speaks during Global Citizen NOW at Spring Studios in New York City on May 23, 2022.
Image: David Andrako for Global Citizen
17. President of the European Commission Ursula von der Leyen, during "The Urgency of Now" panel
On visiting Ukraine following the Russian invasion:
"I was so impressed by the bravery and the hope that the Ukrainian people have for their future. This is amazing. We can never match their sacrifice, but we can do everything to support them and we have to do everything to support them."
18. Jamala, Ukrainian artist and activist, during the "A Voice for Change" panel
On her family's escape from Ukraine: 
"It was the 24th of February, in the morning at 5 o'clock. My husband woke me up and said that Russia invaded, Russia has started the war and I was in shock. I had only 15 minutes to pack my things and I have two little boys, one 4 years old, another 1 year and 11 months. And yes, I'm a singer-songwriter, but first of all, I'm a mother of my kids and I'm responsible for them. And it's really scary."
19. Michael Robinson Chavez, staff photojournalist with The Washington Post, during the "Capturing Crises: Reporting From the Front Lines of Conflict" panel
On determining what to photograph and why:
"When an event like this is happening and you're looking at the work and you're looking at a photograph, it should unnerve you. It should upset you and hopefully drive you to action."
20. Lynsey Addario, photojournalist and author, during the "Capturing Crises: Reporting Form the Front Lines of Conflict" panel
On documenting maternal mortality in Sierra Leone:
"It's really important to have these conversations, to know who we're photographing, to not only present images that are difficult, but to know the story and why are they happening and how can we stop it." 
Intersectionality & Inclusion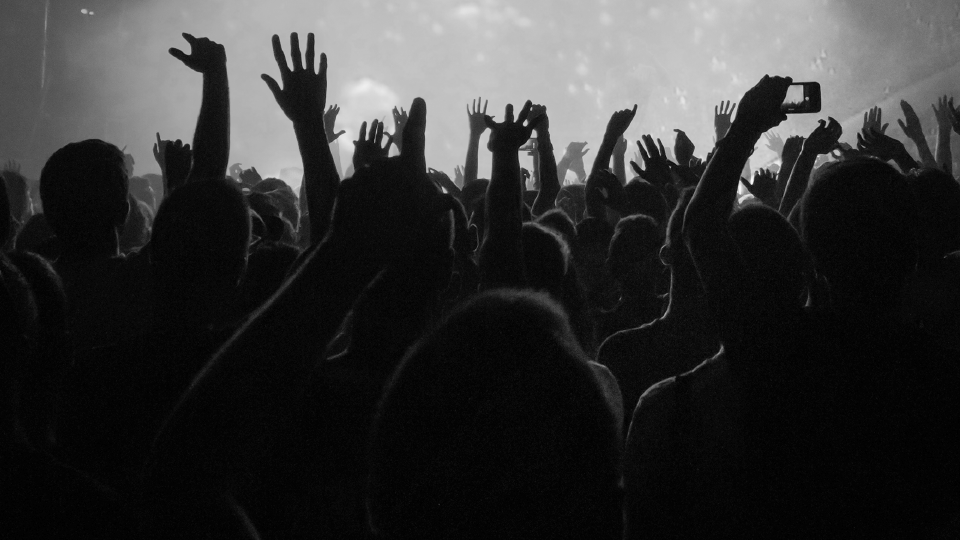 Actor, singer, director, author, and activist Billy Porter speaks during Global Citizen NOW at Spring Studios in New York City on May 23, 2022.
Image: David Andrako for Global Citizen
21. Eddie Ndopu, UN Secretary-General's SDG advocate, during the "Demanding Equity in the Fight to Defeat Poverty" panel
On intersectionality:
"I often say that what makes a space accessible isn't a ramp, right? There's a ramp behind you, which I love. Thank you for the ramp. But a ramp doesn't make a space accessible. It provides entry into a building. What makes a space accessible is how all of us, regardless of ability, regardless of identity, are able to come together and feel validated and have access to agency, self-actualization, and really feel dignified. So it's not that we're not going to get to intersectionality through compliance or through ticking a box, but it is going to be about celebrating the magic and the beauty of all of the multiplicity of identities that we embody."
22. Billy Porter, actor, singer, director, author, and activist, during the "Art, Activism & Action" panel
On his career and visibility:
"Me standing up here like this right now, today, who I am with all you people knowing me, it's progress. I'm a queen, honey! This was not supposed to happen. This was not supposed to happen. Let's talk about that sometimes, you know? And so I'm trying to lean into the positive because it's so awful right now, and it's easy to get swallowed up in that. And in order for us to activate, we have to feel the positive energy circulating inside of us. So I'm trying to do that. I think this is why we're here, which is what I love about Global Citizens. It is about infusing and injecting positive energy into everybody so that we can activate and be present and make the change that needs to be made."