Why Global Citizens Should Care
In 2020, the world has faced COVID-19, climate change, and a reckoning on racial justice, making it all the more important to recognize and celebrate inspirational leaders and activists around the world, those leading us all in the effort to shape a world that is fair, just, and equal. Join the movement by 
taking action here
 to help achieve the UN's Global Goals to end extreme poverty, and 
click here
 to find out all you need to know about the Global Citizen Prize — and how you can watch wherever you are! 
---
When it comes to movements that altered the course of history, the last three years may very well come to be defined as generational: a time when Black Lives Matter, #EndSARS, Fridays for Future, and #MeToo completely changed the direction of people-powered protests.
But what does a movement sound like? The world has come a long way from Band Aid. Today, music about police brutality, the climate crisis, and female solidarity is no longer left on the fringes. Greta Thuberg opens pop-rock albums, now. Childish Gambino's "This Is America" — a perfect work of art about state violence and racial injustice — was the best music video of 2018 by a mile. Beyoncé brought the aesthetic of the Black Panthers all the way to the Super Bowl.
That grip on mainstream culture is informed by a rich history of music intertwined with activism — a legacy honoured by STAND UP, an album from Global Citizen that touches on all these movements in some form, executive produced by Grammy-winning R&B legend Raphael Saadiq, in partnership with Parlophone Records and Atlantic Records.
The record is a collection of eight tracks, all funk-filled reinterpretations of some of the world's most significant protest songs. It's out right now, released ahead of the Global Citizen Prize ceremony, premiering on Dec. 19 to celebrate the activists fighting to make the world a better place. Head here to find out how you can watch the show wherever you are.
STAND UP is a hopeful album about overcoming injustice and inequality, and the pure joy of coming together in solidarity. Saadiq — the genius behind Solange's "Cranes in the Sky", D'Angelo's "Untitled [How Does It Feel]", and so much more — worked with Global Citizen to gather 16 fellow artists for the album, all who have their unique place in these stories, either from their own activism or their connection to the original material. 
"It was an honor to work on STAND UP with Global Citizen and such incredible artists, who all came together for this passion project in a year that has been so difficult for so many," Saadiq said. "During this time, music has played a key role in keeping us all connected and my hope for those who listen is to feel empowered to create change."
The full-length release follows the Global Citizen EP, our first mini-album of music released ahead of what would have been Nelson Mandela's 100th birthday in November 2018. Overseen by Coldplay's Chris Martin, an old friend of Global Citizen, it featured original music from Pharrell Williams, Stormzy, Wizkid, David Guetta, Tiwa Savage, Cassper Nyovest, and more.
"We thought it would be a powerful dynamic to work with the best artists of this generation and tap into their inner activism," said Victoria Fortune, director of cultural engagement at Global Citizen and co-executive producer of STAND UP. "Raphael, the artists, and the incredible bands and orchestras involved did an incredible job recreating the songs that were written during the height of many legendary movements."
She added: "Our hope is to take our listeners on a journey from the past into the present and hopefully after hearing this album they will have a brighter glimpse of what the future looks like."
Here are all the artists you'll find on the latest record, along with how their takes on the classics are more relevant today than ever.
Jordin Sparks x MILCK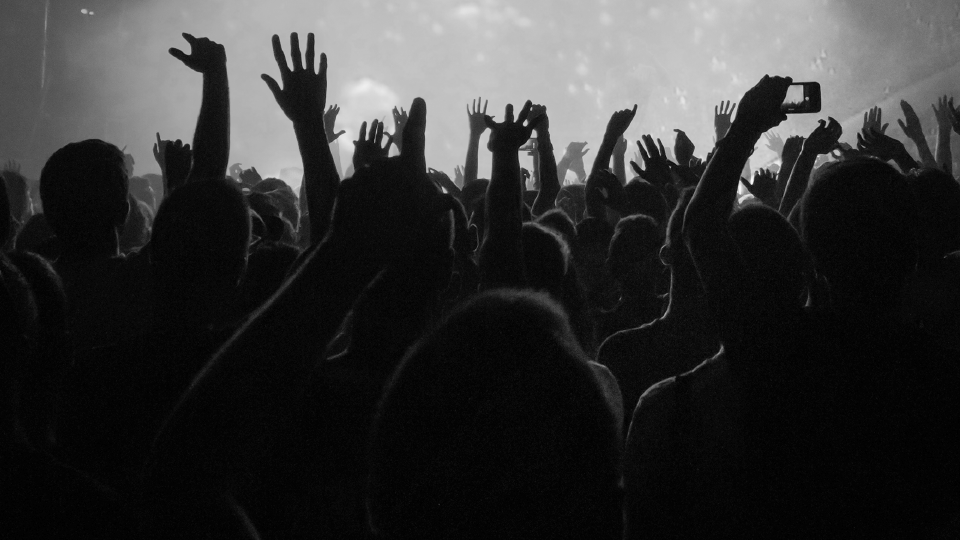 In September 2020, Rolling Stone proclaimedAbbey Road as the greatest album the Beatles ever made, and ranked it as the fifth best record in history.
So if you're going to start a record with a cover of "Come Together" — that album's iconic opener — you're showing up to be counted. There was a rumour that John Lennon actually harmonised with himself on the original verses because Paul Mccartney was "too embarrassed" to ask Lennon if he could join in (later suggested to be false). But this duo is unmistakable.
In 2007, a 17-year-old Jordin Sparks became the youngest ever winner of American Idol. Since then, she's been nominated for a Grammy, taken the stage on Broadway, and made her Hollywood debut. She's joined here by MILCK — an LA artist who soared to prominence after a phone recording of her song "Quiet" went viral at the 2017's Women's March. 
If that moment perfectly captured the revolutionary courage at the heart of the #MeToo movement, it also informs the swaggering solidarity of her duet with Sparks. While the Beatles recorded the track at their most volatile, here it's a protest song that almost resembles the start of a march: boots on the ground, friends at your side, moving towards the future, hand in hand.
Yola x PJ Morton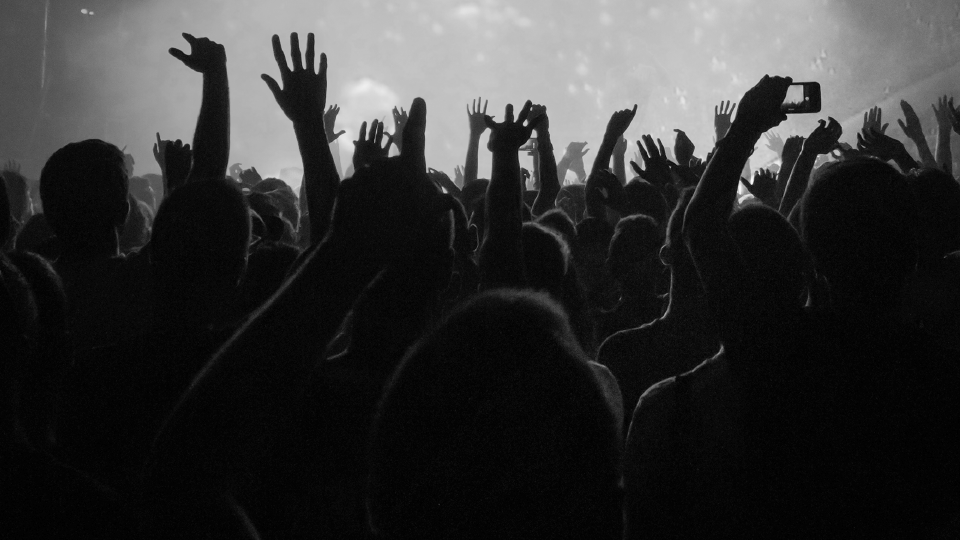 In some ways, Yola and PJ Morton's cover of the O'Jay's "Give the People What They Want" is the whole STAND UP album in a bottle. It's a track about equality and freedom, every groove true to its roots, except with basslines evolved into brass sections that hit like a northern soul club night. 
It's also a radical collaboration from artists who, 20 Feet From Stardom-style, have moved from the background of the world's biggest bands to multiple Grammy nominations for their incredible solo work. Yola — a Black British country soul star — used to sing backing vocals for Massive Attack and The Chemical Brothers. PJ Morton — a Black American R&B singer and producer — has also been playing keys for Maroon 5 since 2012. 
If there's one thing Britain and America have long had in common, it's a mutual affinity for music as freedom for the soul. Long live the special relationship!
Tori Kelly x JoJo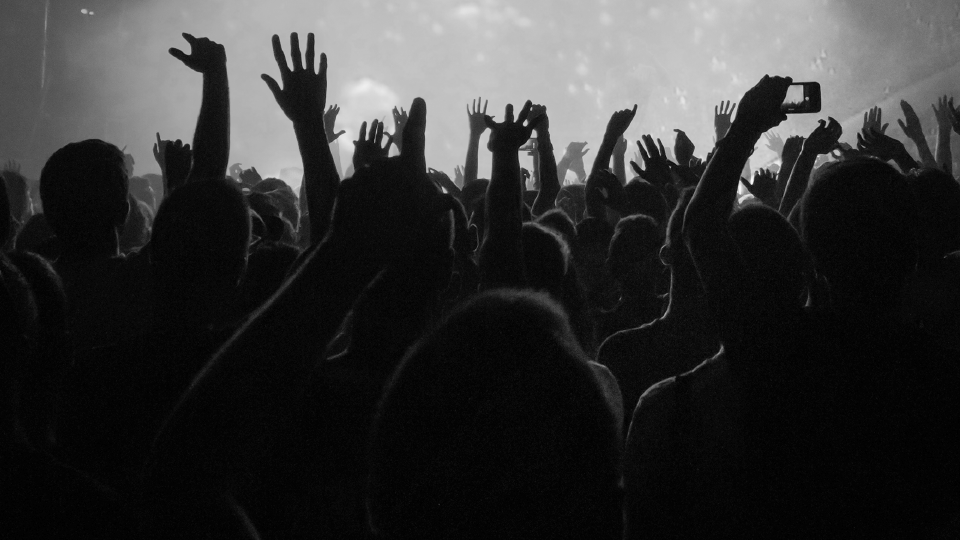 "You Make Me Feel Like a Natural Woman" is a song that has had many faces.
There was Carole King reclaiming the song she wrote for Tapestry — one of the best selling albums ever — and the unfettered soul of Aretha Franklin. Thenthere was a faithful rendition by Mary J Blige, and even a Celine Dion cover with electric trumpets that ended up with Franklin and King joining Dion on stage with a backing chorus including Shania Twain, Gloria Estefan, and Mariah Carey.
Tori Kelly and JoJo hold all this history with a lightness that's honest about their own stories. Both were teenage stars: Kelly as a YouTuber uploading viral covers of her favourite songs, and JoJo, who at 13 became the youngest female solo artist to have a number one single in the US when "Leave (Get Out)" became a hit. 
They actually met when they were young girls, while JoJo has commented that journeys like theirs are "such testaments to perseverance." Their duet oozes mutual adoration and respect — women in their prime supporting and singing to one another with such joy — a feeling sure to be realized with their collaboration at the Global Citizen Prize ceremony premiering on Dec. 19.
Andra Day x Chelsea Collins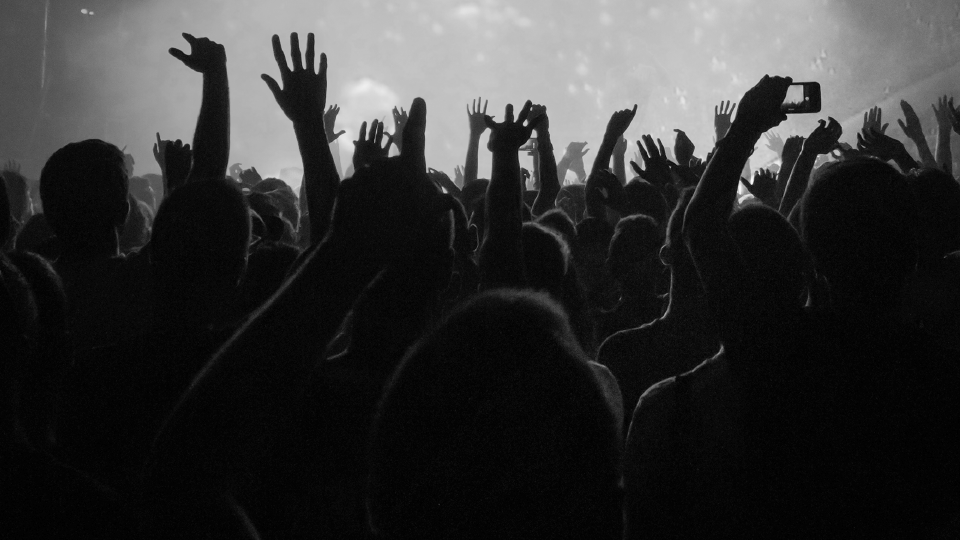 So about those horns. The brass throughout STAND UP is the DNA of each reinterpretation, funk-filled arrangements that set every track apart from their iconic originals. It makes the whole record feel like a live show: a dozen musicians crammed into a tiny jazz basement, playing past close, blurring time.
On this cover of Stevie Wonder's "Higher Ground", the brass stands in for one of the most famous Moog synthesizer hooks in history. It's a sound that fuses the past and present, very much like the collaboration with Andra Day and Chelsea Collins.
Wonder actually played a pivotal role in Day's meteoric rise — Kai Millard Morris, his ex-wife, saw a video of Day singing outside a shopping mall in 2010, showed her then-husband, and he rang her, asking if she'd like to work together. The rest is history. With this duet, the torch is being passed once more: Chelsea Collins, 22, is a YouTube star known for her covers and future-facing reworks of classics like Nat King Cole's "L.O.V.E."
It's a track that's highly conscious of its own history, a theme that runs through the whole record.
Bonfyre x Masego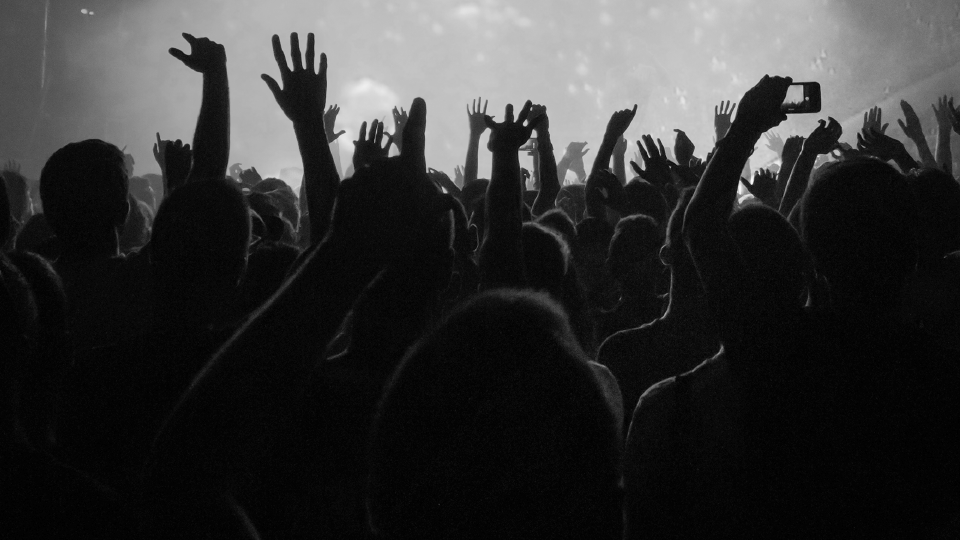 That self-awareness is critical if you're going to cover a song from Marvin Gaye's What's Going On — a masterpiece about peace, war, and poverty that has often been heralded as the most important album in recorded music from publications like Rolling Stone, the Guardian, and NME.
Almost 50 years on from the first release of "Mercy Mercy Me (The Ecology)", its subject matter has become especially poignant: Gaye sang specifically about pollution, oil spills, and extinction four years before "global warming" was first coined as a phrase. Today, it's like a prophecy for the climate crisis: "What about this overcrowded land / How much more abuse from man can she stand?"
Although Wild Bill Moore's famous saxophone solo doesn't make the cover, there's a nod to its significance: Masego isn't just a singer with a velvet voice that echoes Gaye's own — he's also a saxophonist who, in his own music, plays the instrument over hip hop beats. 
Masego croons alongside Bonfyre, a new R&B artist who Raphael Saadiq has been mentoring for the last few years, over a period when the climate crisis has risen to a level of unprecedented attention and action. But when it comes to art about a dying planet, nobody writes it quite like Gaye.
Lucky Daye x BJRNCK x Big Freedia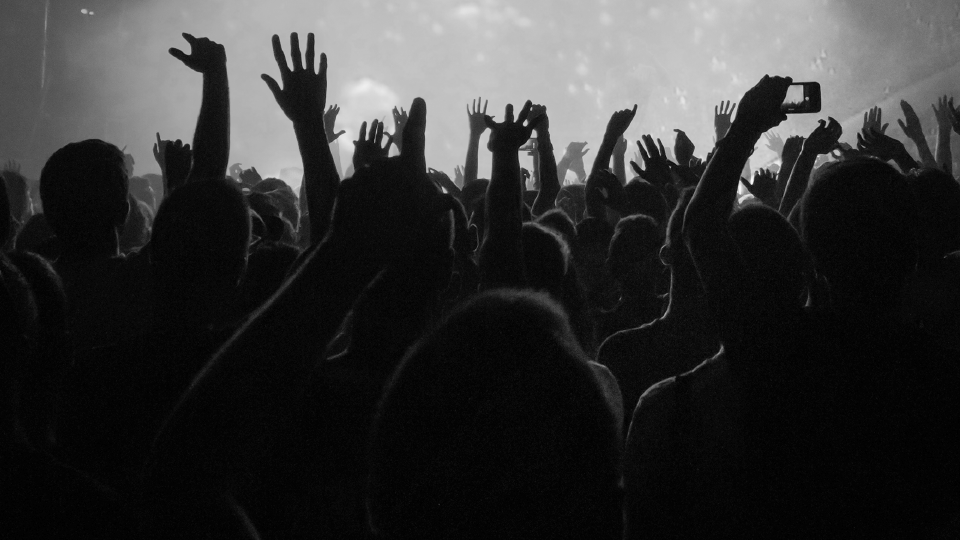 "Be Thankful for What You've Got" was a one hit wonder from William DeVaughn in 1974, later covered by Massive Attack in 1993. It was classic soul in the vein of Curtis Mayfield and Al Green, but with an organ underscore that took the sound back to church. 
It's a gospel favourite with a "gangsta lean", a hook referenced by hip hop royalty like N.W.A, Ludacris, and even in Rihanna's "Shut Up and Drive". In that respect, Big Freedia — the exuberant New Orleans LGBTQ icon who was famously sampled by Beyoncé in "Formation" — has full control of the pulpit, ushering in the track's potential as an R&B banger.
Vocals are from Chicago neo-soul newbie BJRNCK and Lucky Daye, a fellow American Idol alumni and another stalwart of the New Orleans scene with his own conflicted history of faith and music. When he was a child, his family were wrapped up in a now-disbanded Christian cult that banned pop music, regarding it as "sinful". His own passions remained secret.
The song might broadly be about gratitude, but with Big Freedia, Lucky Daye, and BJRNCK at the helm, it becomes an ode to recovering from trauma — that whatever the offerings of the world, "you can still stand tall", no matter what.
Ari Lennox x Goldlink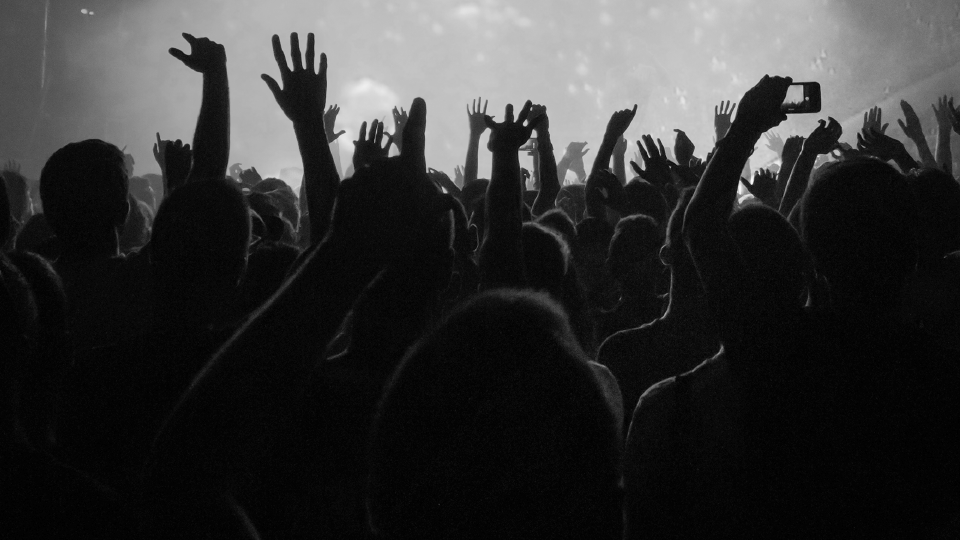 When Fela Kuti, the godfather of afrobeat, released a track in 1977 that criticized the Nigerian army — called "Zombie" — they burned his house down and threw his mother out of a window.
But 43 years later, alarmingly little has changed: the largest movement in Nigeria's history rose in 2020 to #EndSARS, a corrupt police force infamous for police brutality against citizens. It boiled over into a protest against a system built on the bones of violence, a foundation Kuti frequently condemned. Indeed, in the aftermath of the attack on Kuti's house, he wrote another song about the mark the army so often left behind: "Sorrow, Tears, and Blood."
While we reflect on the influence of Black Lives Matter on 2020, it's fitting that Ari Lennox and GoldLink, two of the most explosive African-American artists from the last few years, came together to cover Kuti's canonic protest anthem. Both have spoken out against racial injustice, and both have made music to soundtrack the uprising against it — GoldLink's last album was literally called Diaspora. 
In a year where millions took to the streets to protest police brutality in Nigeria and the US, the faithful cover is a timely tribute of global solidarity. The song refers to the "regular trademark" of corrupt police forces, state violence that has left its scars. But the legacy left by the movements of this year will last for generations.
Raphael Saadiq & Taura Stinson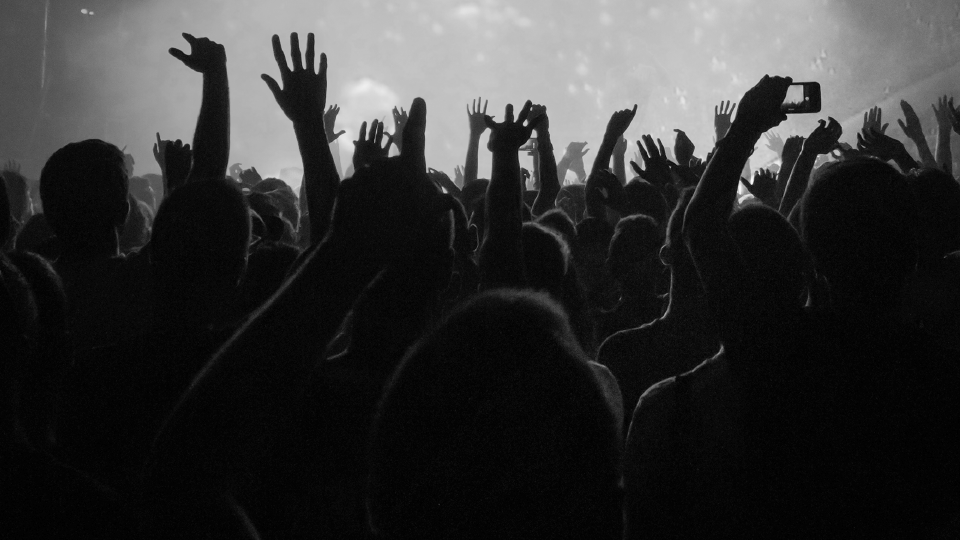 The final track, "Humxn Race", was written by Saadiq and his longtime collaborator Taura Stinson — a partnership that earned an Oscar nomination with a song written for Mary J. Blige.
It's an original song that stands apart from the rest of the record with its epic strings and repeated refrains, all while referring to the same struggles of 2020, like police brutality, discrimination against women of color, and air pollution. 
It welcomes back many of the album artists for one last crescendo, a moving chorus about unity, compassion, and love conquering all. In the song's closing moments, you can hear Big Freedia call on people to "do it for the culture" — an apt epilogue to a joyful project that pays homage to the grassroots community of activists and artists that gave protest music the chance to thrive.
For more information about Global Citizen Prize 2020, click here.
---
Join Global Citizen on December 19, 2020, to celebrate the leaders among us who have stepped up against a backdrop of unprecedented global challenges to take action for the world we want — a world that is fair, just, and equal.
The broadcast and digitally streamed award ceremony will also feature inspirational stories of human strength and unforgettable performances that will bring together artists, activists, and global leaders to remind each of us that, together, we will come out of this year stronger. Find out more about the Global Citizen Prize here.