---
Why Global Citizens Should Care
Nigeria is home to the largest number of people living in extreme poverty of any country in the world. That's why Global Citizen's operations in Nigeria are vital in our mission to end extreme poverty by 2030 and ultimately fulfil Global Goal 1 for zero poverty. Global CItizen has already started supporting Nigeria through the Nigeria Solidarity Support Fund (NSSF) and other initiatives. You can join us to support the most vulnerable Nigerians by taking action here. 
---
On Oct. 1, 1960, Nigeria officially declared its independence from the United Kingdom. 
In his speech, then prime minister Abubakar Tafawa Balewa said: "When this day in October 1960 was chosen for our Independence, it seemed that we were destined to move with quiet dignity to our place on the world stage." 
"Recent events have changed the scene beyond recognition, so that we found ourselves today being tested to the utmost," he continued. "We are called upon immediately to show that our claims to responsible government are well-founded, and having been accepted as an independent state, we must at once play an active part in maintaining the peace of the world and in preserving civilization."
He added: "I promise you, we shall not fail for want of determination. And we come to this task better-equipped than many."
In the 60 years since, Nigerians have created a huge impact on the world, grown to become Africa's largest economy, and today it is the most populous Black nation on earth. 
But that doesn't mean it hasn't had its struggles. Nigeria has had several coups, a civil war, pogroms, ethnic clashes, and the country is still dealing with corruption and a 10-year battle with the terrorist organisation, Boko Haram. 
One thing that has survived all of these problems is the resilience of the Nigerian people. Over the country's 60-year history, its people have constantly demonstrated strength and will to surmount the most daunting challenges. And that is worth celebrating. 
In honour of Nigeria's 60th Independence anniversary, here are 10 activists in Nigerian history whose impact on society is the very representation of Nigerian resilience:
1. Wole Soyinka (Nobel Laureate, Political Activist)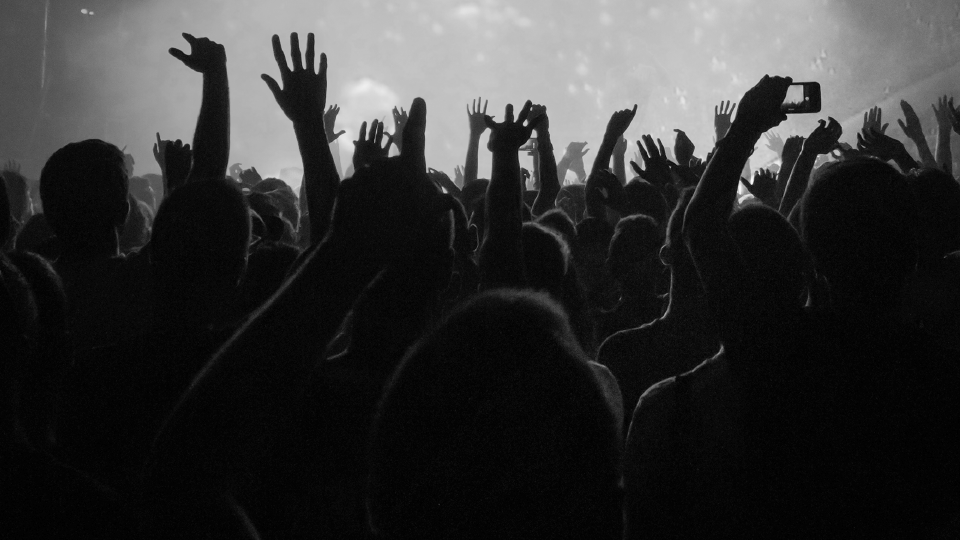 Nigerian playwright and poet Wole Soyinka, recipient of the 1986 Nobel Prize in Literature, listens during award ceremonies for the W.E.B. Du Bois Medal on the campus of Harvard University, in Cambridge, Mass., Oct. 2, 2013.
Nigerian playwright and poet Wole Soyinka, recipient of the 1986 Nobel Prize in Literature, listens during award ceremonies for the W.E.B. Du Bois Medal on the campus of Harvard University, in Cambridge, Mass., Oct. 2, 2013.
Image: Steven Senne/AP
"The man dies in all who keep silent in the face of tyranny."
As the son of Grace Eniola Soyinka, who helped Funmilayo-Ransome Kuti launch the Abeokuta Women's Union (AWU) — which led the women's riots against colonial taxation in 1946 — Wole Soyinka has activism in his blood. 
His achievements in literature and political activism confirm this. As a 33-year old graduate in 1967, he was imprisoned by the Nigerian military government for 22 months for speaking out against the Nigerian civil war; and in 1994, he fled the country after the dictatorship in power charged him with treason for criticising the military junta. 
In both instances, Soyinka continued to criticise the undemocratic governments of the day and call out the oppression of Nigerians. Since the return to civilian rule in 1999, Soyinka has continued to activate political discourse around the needs of the average Nigerian and the corruption of the polity. 
Even during his acceptance speech when receiving the Nobel Prize for Literature in 1986 (the first African to do so), he took the opportunity to focus the world's attention on the continuing injustice of white rule in South Africa and dedicated the award to then-imprisoned Nelson Mandela.
For all his contributions to Nigerian society, Soyinka is indeed a symbol of Nigerian resilience and a true generational impact leader. 
2. Ken Saro-Wiwa (Writer, Businessman, Environmental Activist)
"I tell you this, I may be dead but my ideas will not die."
Even though he became an activist towards the end of his life, Kenule "Ken" Saro-Wiwa had always believed in one Nigeria and stood against ethnic undertones of his day. Saro-Wiwa was proud to be a Nigerian, and he wanted to help create a country where all Nigerians had equal access to state support.
His poems, books, and other works such as his long-running satirical TV series Basi & Co simply told the story of Nigerians being Nigerians. It's impossible to tell which ethnicity any of the characters on Basi & Co were, for example. 
In 1990, years after serving as the civilian administrator for Bonny Camp during the civil war, Saro-Wiwa started to dedicate himself to the amelioration of the problems of the oil producing regions of the Niger Delta. He focused on his homeland of Ogoni, a minority ethnic group; and launched the Movement for the Survival of the Ogoni People (MOSOP) to campaign for social, economic, and environmental justice in the Niger Delta of Nigeria.
Saro-Wiwa spoke out against the Nigerian military regime and the Anglo-Dutch petroleum company Shell for causing environmental damage to the land of the Ogoni people in his native Rivers State. Despite various campaigns by the military government, Saro-Wiwa stayed resilient in pursuing his mission and as a result of mounting protest, Shell suspended operations in Ogoni lands in 1993.
Saro-Wiwa was executed on Nov. 15, 1995, along with eight other members of MOSOP, after the military government found them guilty (via secret trial) of the murder of four Ogoni elders during a political rally. Later known as the Ogoni Nine, the accused Ogoni leaders denied the allegations and said they were being framed. 
Nigeria was suspended from the Commonwealth the day after the execution, following international condemnation of the executions. The country wouldn't return until May 1999 when it returned to civilian rule. 
3. Gani Fawehinmi (Human Rights Lawyer, Activist)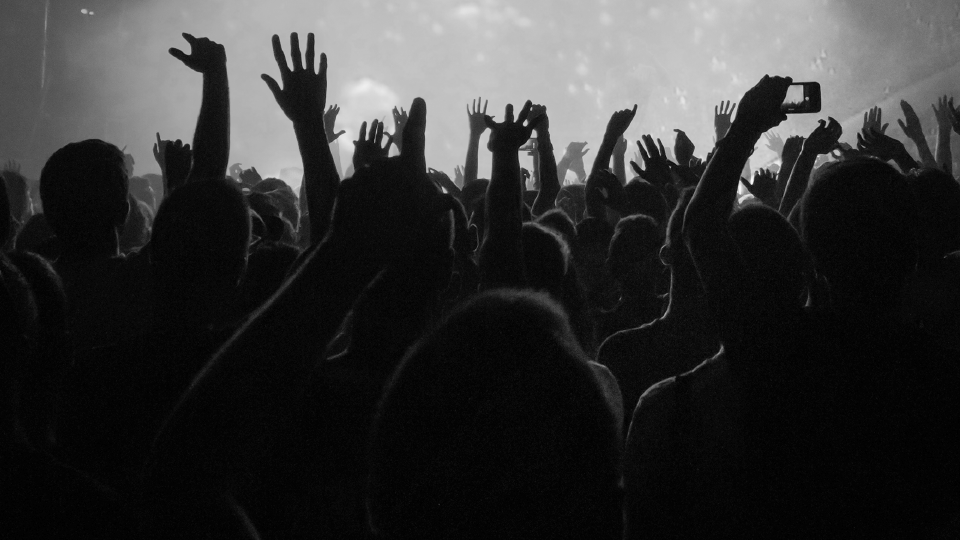 Gani Fawehinmi, a Lagos attorney and opposition leader, is welcomed by demonstrators during a pro-democracy rally on Friday, June 12, 1998, in Lagos, Nigeria.
Gani Fawehinmi, a Lagos attorney and opposition leader, is welcomed by demonstrators during a pro-democracy rally on Friday, June 12, 1998, in Lagos, Nigeria.
Image: AP Photo
"Should I be faced with a tussle between the rich and the poor, I will dig and dig, till I find the law for the poor!"
Up until he actually started practising law, all Ganiyu "Gani" Oyesola Fawehinmi wanted was to be a successful lawyer. But when he started practising in Lagos in 1965, he soon realised that he also wanted to affect the lives of everyday Nigerians and leave a legacy of impact. He did exactly that. 
Often representing those who couldn't afford his services, Fawehinmi quickly became known as "the people's lawyer," taking on a great number of pro bono cases over the course of his career. 
Fawehinmi played the role of human rights campaigner for 40 years, constantly provoking over-mighty military rulers and defending their victims. His brushes with the authorities earned him frequent detentions and beatings. His passport was confiscated several times, and on one occasion his books were seized and his library set on fire.
He believed in media freedom, contributed avidly to newspapers, and often took on journalists' cases. Most notable of these was the still unsolved case of Dele Giwa, a magazine editor killed by a parcel bomb in 1986. Fawehinmi sought to re-open the Dele Giwa case, and called on the present federal attorney general to be removed for his indifference to corruption; all from his sick bed. 
"Since independence, each successive government assumed power either by rigging elections or by military usurpation,'' he once said. ''Each rolled out tonnes of papers or promises only to settle down to the business, not of governance, but of serious looting, brigandage, perversion of values, ethnic politicisation, insensitivity, spurious economic and financial maladjustments, useless task forces.''
He died in 2009 after a long battle with cancer, still resilient as ever. 
4. Lola Omolola (Women's Rights advocate)
"Our community has become a lifeline. We have spent hours on the phone talking people off the ledge."
In 2014, when almost 300 girls were kidnapped from a secondary school in Northern Nigeria by the Boko Haram terrorist group, Lola Omolola was one of the millions of women shocked by the news. To her, the incident represented the worst form of patriarchy: men were targeting young women for getting an education.
"Whenever I turned on the radio and television, everyone was talking about the terrorism angle," Omolola, who grew up in Lagos but now lives in Chicago, told NPR in 2018.
She wanted to be a part of her country's mourning and healing so she turned to Facebook and started a group now called Female In (formerly Female In Nigeria). 
"I didn't know what I was going to do," she said. "I just knew I wanted to find them at the very least, so that I wouldn't be by myself, because I felt really lonely."
She invited friends who invited friends and in a short time the group grew quickly. Soon she started holding real world events where women could represent themselves and share a unique community; a sort of confessional space, where women share stories that they might be uncomfortable — or even afraid — to tell in person.  
"It's a safe place, for a woman who has something to say," Omolola told the BBC in 2017. "You don't have to agree but it is her story, she can say it."
Today, the group is nearly 1.7 million-strong and has members from several countries all over the world, but the majority are Nigerian women. It is one of the most powerful online movements in the world. Now, that's how you turn a devastating moment into positive action. 
5. Funmilayo Ransome-Kuti (Women's rights Activist, Pioneer African Feminist)
"As for the charges against me, I am unconcerned. I am beyond their timid lying morality and so I am beyond caring."
There are few women in Nigerian history who are as commanding or accomplished as Funmilayo Ransome-Kuti. A founding mother of Nigerian independence (she was part of delegations to discuss the proposed national constitution), her contributions to Nigerian society as a feminist and women's rights activist are immense and present to this day. 
In the 1940s, she co-founded the Abeokuta Women's Union which led a women's protest against colonial taxation in 1946 and consequently, the abdication of the Alake of Egbaland (traditional ruler of Abeokuta). The AWU later recorded membership of some 20,000 local women, later going national as the Nigerian Women's Union. But that was just the beginning. 
Ransome-Kuti also co-founded the Nigeria Union of Teachers (NUT) with her husband Reverend Israel Oludotun Ransome-Kuti in July 1931 — and she was in the company of people like Nelson Mandela and Pablo Picasso as winner of the Lenin Peace Prize, which was awarded to her in 1970.
She established many schools around Southern Nigeria and constantly remained a resilient force for women's rights throughout her life. 
Ransome-Kuti also raised successful children (her husband died in 1955), most famous of whom is Fela Anikulapo-Kuti, the Afrobeat pioneer and legendary activist. Her other children Beko and Olikoye Ransome-Kuti, would all go on to play important roles in education, health care, and political activism.
She died from coma complications in 1978 after soldiers threw her from the second floor of her son Fela's Lagos home during a 1977 raid. 
6. Aisha Yesufu (Political and Women's Rights Activist)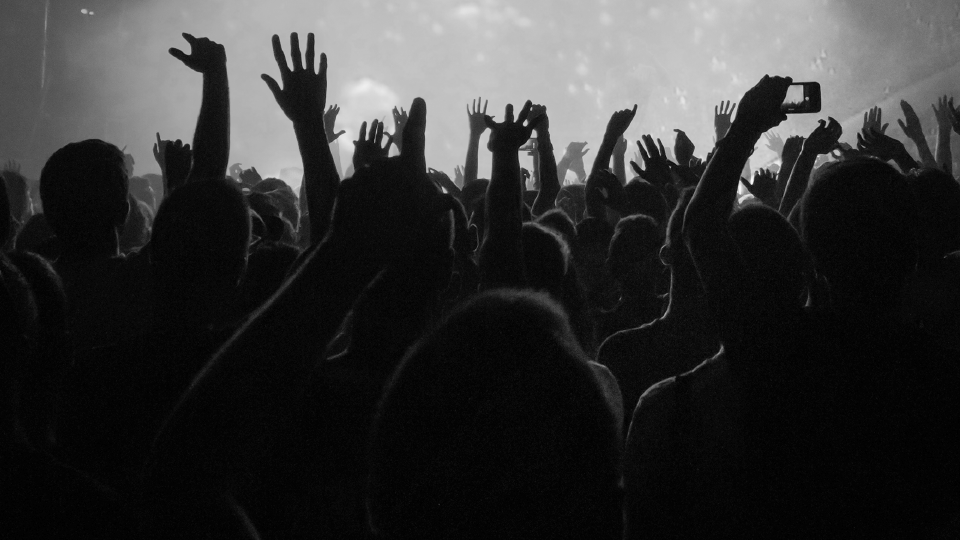 Bring Back Our Girls activist Aisha Yesufu speaks during an interview in Abuja, Nigeria, Oct. 14, 2016.
Bring Back Our Girls activist Aisha Yesufu speaks during an interview in Abuja, Nigeria, Oct. 14, 2016.
Image: Sunday Alamba/AP
"Whatever I am doing today, I am fighting for that little girl that I was, that yearned for help, that begged to be helped with a textbook so that I can read and pass my exams. If I ever give up that fight, I will be giving up on myself."
Recent profiles of Aisha Yesufu have revealed how much her outspokenness got her into trouble as a child and her brand of activism backs up those accounts. 
In 2014, after 300 girls were kidnapped from a secondary school in Northeast Nigeria by the terrorist Boko Haram group, Yesufu, alongside Oby Ezekwesili, launched the Bring Back Our Girls (BBOG) campaign to demand the release of the girls. 
The campaign was one of the biggest Nigeria has ever seen and attracted global attention from people like Michelle Obama, Hillary Clinton, and a host of celebrities. The hashtag #BringBackOurGirls trended across multiple platforms worldwide and it sparked physical protests in various countries. 
Thanks to the efforts of the BBOG group, 154 of the girls have been released and the campaign is still ongoing. Yesufu has continued to remain a vocal critic of lax government policy and frequently advocates for the accountability of political office holders. 
7.  Chimamanda Ngozi Adichie (Writer, Novelist, Feminist)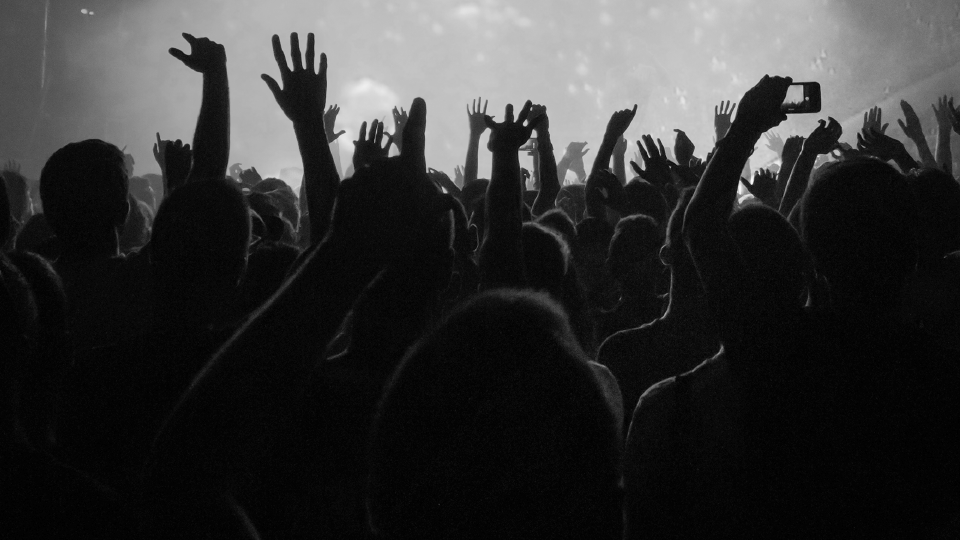 Bestselling author Chimamanda Ngozi Adichie at Howard County Library System, HCLS, Miller Branch in Ellicott City, Maryland.
Bestselling author Chimamanda Ngozi Adichie at Howard County Library System, HCLS, Miller Branch in Ellicott City, Maryland.
Image: Geoffrey Baker/Howard County Library System
"Your feminist premise should be: I matter. I matter equally. Not "if only." Not "as long as." I matter equally. Full stop."
"We should all be feminists" is the title of the now famous TED talk by Chimamanda Ngozi Adichie. The phrase made it onto Dior t-shirts (a collaboration with Adichie), a Beyoncé song, and has been adapted into a book of the same title. In 2015, the book was distributed to every 16-year-old high-school student in Sweden and has remained on bestseller lists all over the world. 
Her first novel Purple Hibiscus, the coming-of-age story of Kambili, a 15-year-old whose family is wealthy and well respected but who is terrorised by her fanatically religious father, won the Commonwealth Writers' Prize. Adichie has often named Nigerian literary icon Chinua Achebe as her earliest inspiration. 
Half Of A Yellow Sun, Adichie's second and most famous novel, about the Biafran war, has been made into a film starring Chiwetel Ejiofor and Thandie Newton. Dear Ijeawele, or A Feminist Manifesto in Fifteen Suggestions, an extended version of a letter to a friend who asked Adichie's advice on how to raise her daughter to be feminist, was published in 2017.
Through her work, Adichie has been able to bring global attention to the inequalities women face in Nigerian and global society. 
8. Fela Anikulapo-Kuti (Musician, Activist)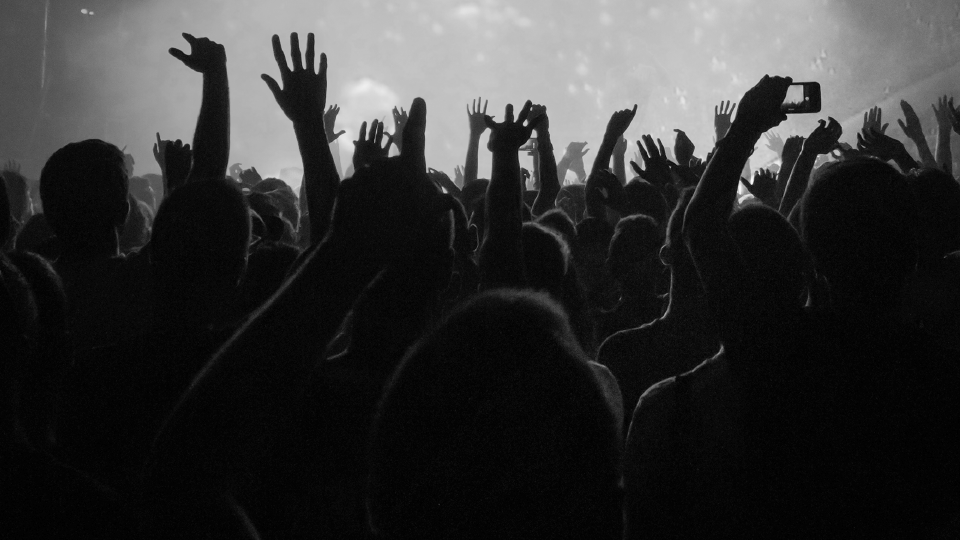 Nigerian musician and composer Fela Anikulapo Kuti performs on September 13, 1986 at the "Party of Humankind" of the French Communist Party at La Courneuve in Paris, France.
Nigerian musician and composer Fela Anikulapo Kuti performs on September 13, 1986 at the "Party of Humankind" of the French Communist Party at La Courneuve in Paris, France.
Image: Laurent Rebours/AP
"I want peace. Happiness. Not only for myself. For everybody."
Nigeria's most famous musician, Fela Anikulapo-Kuti, used words as a form of protest and resistance and also as a means of reflecting and commenting on political events. As he rose to prominence throughout the 1970s, he caused a change in the relation between music as an art form and Nigerian socio-political discourse.
Fela performed three times a week at his Afrika Shrine club from Friday to Sunday, with the Friday show, dubbed the Yabis Night, drawing the largest crowds. On Yabis Nights, Fela would diligently point out a new government effort, typically a different effort each week, highlight its failings, and then break into his legendary free-flowing Afrobeat.
Due to his opposing views, he was routinely arrested and beaten, with soldiers frequently conducting raids on his Lagos commune — which Fela had named the Kalakuta Republic. In 1977 soldiers raided the Kalakuta Republic under the pretext of an anti-drug operation, burning several houses and beating up occupants of the commune. 
Fela's mother — Funmilayo Ransome-Kuti —was thrown from the second story of one of the buildings and after she died months later from complications of the fall, Fela put her body in a coffin and took it to the gates of Dodan Barracks in Lagos, which was the seat of power in the military regime, in an incredible act of defiance. 
Kuti was a blunt supporter of human rights, and many of his songs are direct attacks against dictatorships, specifically the military governments of Nigeria in the 1970s and 1980s. He was also a social commentator, and often criticised Africans (especially the upper class) for betraying traditional African culture.
Since his death in 1997, Kuti's legacy lives on and has birthed a new generation of activists who idolise his resilience in fighting the tyranny of the system. 
9. Chinua Achebe (Writer, Novelist, Social Critic)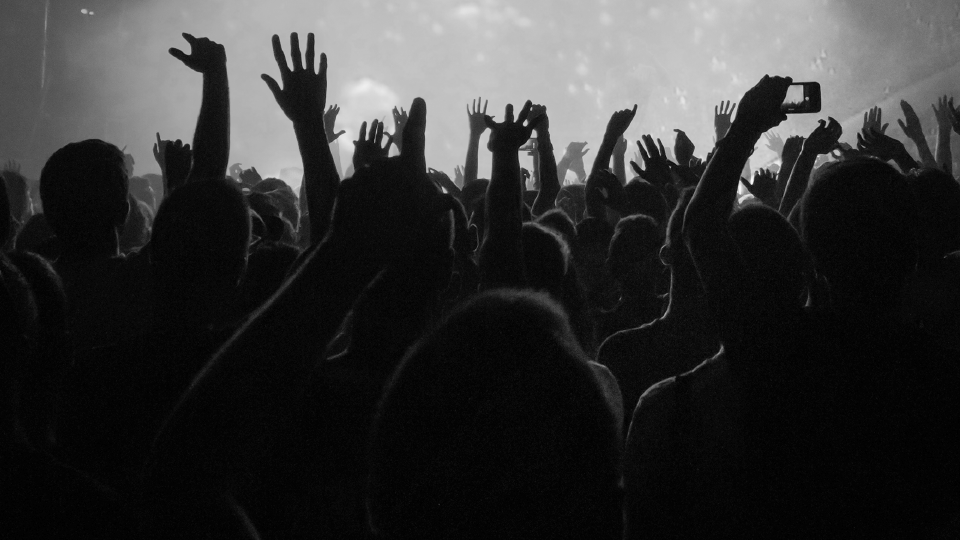 Nigerian author Chinua Achebe holds press conference following his appointment as Goodwill Ambassador for the United Nations Population Fund (UNFPA) on Jan. 7, 1999.
Nigerian author Chinua Achebe holds press conference following his appointment as Goodwill Ambassador for the United Nations Population Fund (UNFPA) on Jan. 7, 1999.
Image: Evan Schneider/UN Photo
"Nobody can teach me who I am. You can describe parts of me, but who I am — and what I need — is something I have to find out myself."
One of the most acclaimed novelists of his generation, Achebe is famous for his unsentimental depictions of the social and psychological disorientation that follows the imposition of Western customs and values upon traditional African society. His first novel Things Fall Apart (1958), often considered his masterpiece, is the most widely read book in modern African literature.
Achebe also openly supported the secessionist Biafra movement and even took a position as head of the Biafra Broadcasting Service at great risk to his life and career. After the civil war, he became active with the left-leaning People's Redemption Party (PRP). 
In 1983, he became the party's deputy national vice-president and continued to pull discourse toward Nigeria's corrupt polity, notably in his book The Trouble with Nigeria. 
Achebe says in the first page of the book: "The Nigerian problem is the unwillingness or inability of its leaders to rise to the responsibility and to the challenge of personal example, which are the hallmarks of true leadership."
Through his work as a writer and as an educator (he lectured at more than 10 universities in his career), Achebe remained a resilient champion of the ordinary person and equality in Nigerian society. He was a champion of fairness in society and constantly advocated for a more equal Nigeria through literature, despite being paralyzed after an accident in 1990. 
Achebe died after a short illness in March 2013 in Boston, United States.
10. Kiki Mordi (Journalist, Women's Rights Activist)
"Once we begin to see women as humans with as much right to occupy spaces as men. We would have removed the foundation upon which gender-based violence thrives."
Today one of Nigeria's foremost young activists, Kiki Mordi's Sex For Grades documentary (released with the BBC in October 2019) turned the country on its head. 
The documentary showed lecturers in Nigerian and Ghanaian universities sexually harassing students for marks and admission opportunities. A day after the documentary was released, the Nigerian senate re-introduced the anti-sexual harassment bill.
Since then Nigerian state governments have declared a state of emergency on rape and sexual harassment, while a handful of states have launched sex offender registers. The documentary was also nominated for an Emmy in 2020. 
Mordi has been doing similar work and advocating for women's and children rights as a journalist and broadcaster for about six years. In 2019, she produced the film Life at the Bay in Lagos, Nigeria. The documentary tells the story of the inhabitants of Tarkwa Bay and the survival and struggles of their women as they faced eviction from government authorities.
Back in 2017, she started an online petition to end police extortion and exploitation after some Nigerian policemen invaded her home and accused her and her boyfriend of being cultists, a crime which carries a five-year jail term. She has been a constant voice against sexual harassment and gender-based violence, and works with non-profit organisations to support victims and disadvantaged women.
Through her documentaries and campaigns, Mordi has risen to the forefront of her generation's efforts to  build on the foundations laid by those activists who came before them to continue to build a stronger Nigeria for the next generation.