---
Why Global Citizens Should Care
There's no country in the world where girls and women yet have equal opportunities to boys and men. The UN's Global Goal 5 advocates for gender equality and the empowerment of women and girls as a fundamental human right. Join us and take a stand for a world where #SheIsEqual here.
---
In Nigeria, a new class of activists and women's right advocates are emerging to take on the Nigerian establishment and its historical suppression of women, and push for increased representation for women. 
Nigeria is one of the worst places to be a woman in the world: harmful cultural practices, poverty, the highest maternal mortality rate in the world, economic inequality, misogynistic laws, and political exclusion are just a few of the issues Nigerian women have to live with. 
Black women are barely represented in positions of power globally and Nigeria has one of Africa's lowest rates of female parliamentary representation, globally ranking 181 of 193 countries. It also has the highest number of out-of-school girls in the world.
Pushing forward the fight for women's empowerment started by legendary Nigerian feminists and powerful women like Funmilayo Ransome-Kuti and Flora Nwakpa, African women and feminists of today like Odunayo Eweniyi, Dr. Ngozi Okonjo-Iweala, and Damilola Odufuwa are shaping a new, modern-day narrative for women in Nigeria. 
They are not alone.
Ayodeji Osowobi, activist and winner of the 2020 Global Citizen Prize: Nigeria's Hero Award, and Emmy-nominated journalist Kiki Mordi are founding members of the Feminist Coalition, an organisation that champions equality for women in Nigerian society with a core focus on education, financial freedom, and representation in public office.
Osowobi is the founder of Stand To End Rape Initiative (STER), a youth-led social enterprise advocating against sexual violence, providing prevention mechanisms, and supporting survivors with psychosocial services. She also holds a Master's Degree in International Relations with specialisation in Gender Studies.
Osowobi and STER have worked with civil society groups on an EU-funded project for the creation of Nigeria's first national sex offenders register. The register is a repository for sexual and gender-based violence (SGBV) data and information on offenders.
Mordi is a multiple-award winning on-air personality and investigative journalist with more than seven years of experience in journalism, filmmaking, and social activism. 
She is popularly known for the Emmy-nominated BBC Africa Eye: Sex for Grades documentary, which exposed sexual assault in tertiary institutions in Nigeria and Ghana.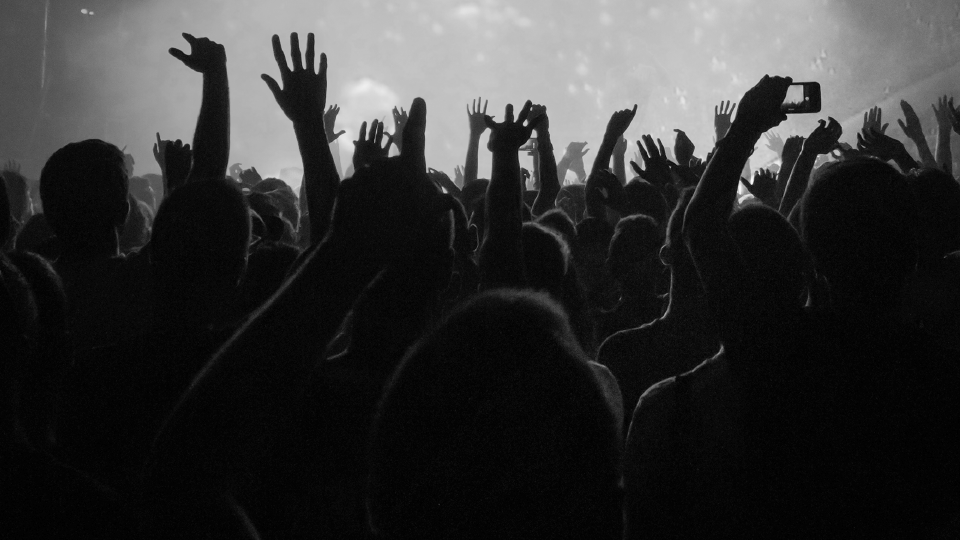 Kiki Mordi, founding member, Feminist Coalition.
Kiki Mordi, founding member, Feminist Coalition.
Image: Feminist Coalition
She is also the founder of #DocumentWomen, a movement that focuses on tackling the erasure of women and women's stories in Nigerian society, and produced a documentary called #LifeAtTarkwa, which was selected to show at the 2019 Africa International Film Festival.
In the third of a mini-series spotlighting the women behind Feminist Coalition (read the first on Odunayo Eweniyi here, and the second on Damilola Odufuwa here) Global Citizen spoke to Mordi and Osowobi about their work with the Feminist Coalition, why equality and the empowerment of women is important, and what role we all have to play in ensuring that this becomes a reality. 
Global Citizen: Why did you become a founding member of Feminist Coalition? 
Ayodeji Osowobi: As a feminist and gender equality advocate, I wanted to contribute my knowledge and expertise to spaces that focus on advancing the rights and safety of women and girls, while creating an enabling environment for their economic and political growth. 
As a young woman, I am inspired by the collective voices of young people as catalysts of change, especially young women like myself, and the Feminist Coalition embodies this and more. 
I became a Founding Member of the Feminist Coalition as it serves as an opportunity for me to further serve my generation by contributing to women's rights and advancement in Nigeria, while being in a space where I can build a strong sisterhood. 
Kiki Mordi: I became a founding member of Feminist Coalition because I was keen on being a part of a community of like-minded women that could leverage their power and position to give more women access to as much space as can be occupied.
Women have been unfairly denied a lot of things across the board. From the opportunity to be properly documented, to proper compensation for contribution to society, and the opportunity to lead, women have been historically and disproportionately disenfranchised.
No matter how we package it, true equality can't be achieved without money and power. It's a world that is largely controlled by those who control the money — and women aren't quite there yet. 
In addition to that disenfranchisement, policy decisions that affect women are decided without women because there aren't enough women in politics. What this means is that there's neither economic nor political protection solid enough for women to truly be equal. 
What are the three most important issues facing Nigerian women that creates the need for an organisation like FemCo?
Osowobi: I think the three most common challenges facing women in Nigeria are access to power — both in leadership positions and political spaces — and I want to focus on political spaces for a second because we need women in power to effect change. 
The majority of the women I have met either do not have the capacity to fund themselves in those political spaces, or they don't even know how to run, in the first instance. They also don't have the resources to mobilise and strategise.
So I think this is an important area where an organisation like Feminist Coalition can play a part through crowdfunding, and bringing our expertise with mobilisation and strategy to help more women excel in these spaces. 
The second issue for me is safety of women in public and private spaces: women are faced with all kinds of violence daily across all levels of society in Nigeria.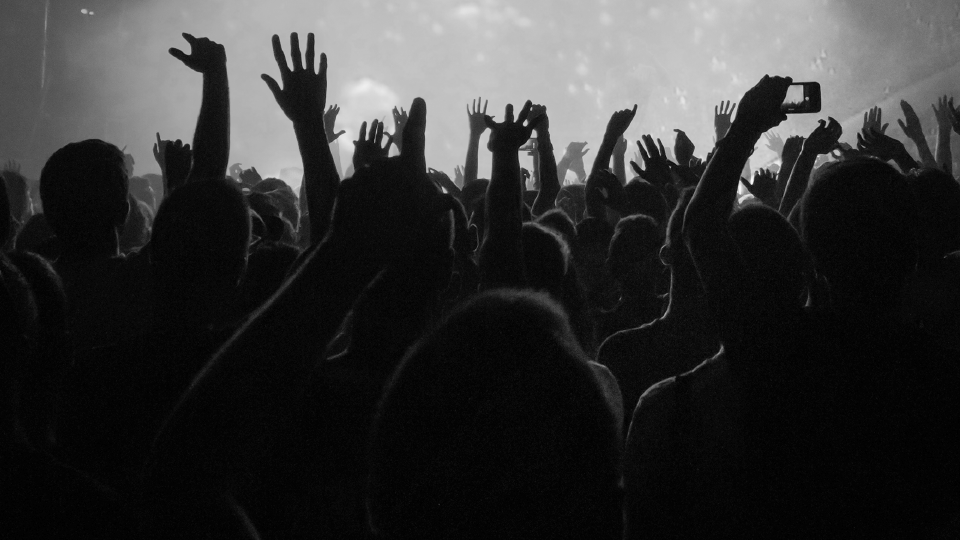 Ayodeji Osowobi, founding member, Feminist Coalition.
Ayodeji Osowobi, founding member, Feminist Coalition.
Image: Feminist Coalition
I think Feminist Coalition can play an important role in working with other advocacy organisations to develop and introduce new policies and laws that better protect Nigerian women.
Finally, I'll say education: we have so many out-of-school girls as well as boys but if you look at the data, there are more out-of-school girls than boys. And, simple things keep girls out of school: cultural beliefs, menstrual hygiene, parents refusing to educate girls, and things like that. 
So Feminist Coalition can play an important role here, through collaboration, in giving girls better access to formal education as well as sex education. We need to teach girls about autonomy and encourage them to make career choices that might be perceived as reserved for men.
Mordi: Financial empowerment, a great support/safety system, and leadership.
In what unique ways would you say you contribute to the organisation?
Osowobi: I bring my personal experiences as a woman living in Nigeria. I have been working in gender equality and GBV for the past seven years and as such I have built a network of people and organisations nationally, regionally, and internationally so I am able to bring that on board. 
I also have expertise in creating development strategies, programmes, and implementing initiatives. The fact that people see that I have been credible over my career also lends credibility to Feminist Coalition. 
Mordi: I'm a media professional and advocacy influencer with years of experience and a network of relevant people in many sectors. 
I know firsthand how impact isn't a one-woman show and how having the right network gets work done a lot faster. 
I also have experience leading programmes in several media houses and telling stories via documentaries, writing, speeches, and much more. 
I think that besides my obvious passion for feminism, this aspect of my professionalism is an asset to the Feminist Coalition.
In your experience, what are some ways women's rights have been historically suppressed in Nigerian society?
Osowobi: Women are half the population, but don't hold half the political representation. The Gender and Equal Opportunities Bill, which demands at least 35% of political seats be reserved for women, has been rejected numerous times. 
Today, the number of women in the National House of Assembly has reduced drastically, but when it comes to political rallies, women are sought after. A grave injustice!
Mordi: Many ways. In leadership, in proper documentation as to how much women have influenced leadership; in economic discrepancies between general policies and women-specific policies.
Also, in health and how we've prioritised women-specific health challenges; at home and in the way that women-specific roles inhibit education and career acceleration; and in culture and religion and how it has condoned various forms of violence against women for so many centuries.
Why is women's empowerment and gender equality important?
Osowobi: Women's [lack of access] to economic opportunities creates a vicious cycle of poverty and widens the gap on inequality in public and private sectors. 
Women can feel powerless and economically crippled if they lack the financial resources to run for political positions. 
A woman's involvement in political spaces is instrumental in addressing injustices and women's issues as well as reshaping institutions. 
As evident by global leaders, educated and informed women are great leaders that can drive prosperity, peace, and innovation. This can also be achieved in Nigeria and this is what we are driving at.
What do you see as the biggest obstacles to FemCo's work? 
Osowobi: I would say a lack of political will — in this context I mean individuals, corporations, and governments that we try to work with and engage to create systemic change for women. 
You can have all the funds and resources to help women run for office but if women are not interested, that is an obstacle to achieving what we want to achieve. 
It's really getting people to see the value of what we are bringing onboard and why we are doing what we are doing. 
Mordi: Unfavourable policies. Policies that aren't necessarily laws and that shouldn't exist and that can prove to be limiting. 
For example, acquiring property as a safe space for women or bailing out a wrongfully accused woman from jail might set us back some hours or days just because we're women. We just want to work but the sexism isn't having any of that.
What are your thoughts on the recent rise of young Nigerians (like yourselves) who are driving campaigns for change through social media?
Osowobi: Social media is the advocacy tool of today, which young people in Nigeria are using to raise awareness about specific issues, to mobilise, to strategise, and to drive collective action towards whatever issues the country is facing.
It's beautiful to see that young people are using these platforms to engage and hold political parties and institutions responsible for their commitments to the Nigerian people. 
For example, social media is where I started my activism and where STER started and that has gone on to become a global organisation. 
So many movements, like #JusticeForUwa and #EndSARS, have started from social media and the great thing is that people in Nigeria and in the diaspora can come together to take action — which is why we are fighting against the passage of the social media bill. 
Mordi: Inspired, to say the least, and re-energised.
What do you hope FemCo will be able to achieve in the short and medium-term?
Osowobi: Mid-term, I feel Feminist Coalition should be able to impact more women in terms of change and progress. 
I'm hoping, for instance, in 2023 we are able to bring political awareness to women, provide capacity building, strategy, and funding for them to be able to get in office.

I also hope to see collaboration with different organisations because we are not trying to reinvent the wheel, rather we are trying to put a spotlight on the initiatives that are ongoing while adding innovative ways to do things concerning women's rights. 
Long-term, I'm looking forward to FemCo becoming a movement, not just a coalition of 13 women but a movement of Nigerians locally and internationally who are effecting change in their own ways and in their own communities. 
Mordi: We have so much work to do behind the scenes and it's tasking. I hope we're able to achieve a 100% completion success, I promise you that is bigger than any other goal in the short term. 
I also hope we're able to influence problematic policies from the top. I hope we can get that movement from the top to the bottom. I don't know if this is mid or long term but I know we're going to do this and I hope it happens sooner than later.
What specific issues will you want to be seen solved for women in the next 2-3 years?
Osowobi: I'll like to see more women in politics, which might be a tall dream but nevertheless, I think it's an important thing that needs to happen. 
I also hope we are able to facilitate partnerships that help to protect women's rights in terms of having a safe work environment and getting the Gender and Equal Opportunities Bill passed.
Another thing is getting the sexual harassment bill passed before the House of Representatives [Nigeria's lower legislative house] and its implementation across Nigerian universities. 
These are the issues I want to see change because I am particular about the safety of Black women in whatever space they may be in society and not being faced with violence or harassment. 
Mordi: The issue of a small percentage of women in leadership politically and otherwise. I need to see more women on top. I can feel confident that someone's looking out for us if I see that. I can't bank on 100% but it's better than no woman.