---
Why Global Citizen Should Care
The UN's Global Goals, and an end to extreme poverty, can only be achieved if each of us plays our part in helping shape a world we want to live in. The 2020 Global Citizen Prize: Nigeria's Hero Award winner is an inspiration, demonstrating that we all have the potential to stand up and take action for what we believe. Join the movement by taking action here to help end extreme poverty and its systemic causes.
---
The 2020 Global Citizen Prize: Nigeria's Hero Award winner is Oluwaseun Ayodeji Osowobi, the 29-year-old executive director of Stand to End Rape Initiative (STER), a youth-led social enterprise advocating against sexual violence, providing prevention mechanisms, and supporting survivors with psychosocial services.
A graduate of Development Studies from Ahmadu Bello University, Zaria, in Nigeria, Osowobi holds a Master's Degree in International Relations with specialisation in Gender Studies from Swansea University, in the United Kingdom. 
She started her advocacy work by interning at the United Nations Headquarters in New York and Half the Sky Movement, where she wrote articles on women, children, and social justice. She also worked as a project manager for Enough is Enough Nigeria (EiE), an advocacy organisation that works to enhance citizen engagement and good governance.
Osowobi, herself a survivor of sexual abuse, launched STER Initiative in 2014 to advocate against gender-based violence (GBV), teach prevention in communities, and support survivors with legal, social, and psychological services.
"There were just pockets of organisations in specific places providing very specific support to people. I realised there was a huge gap because the services that were available were not commensurate with the number of people who have experienced sexual violence," Osowobi told Ventures Africa in May.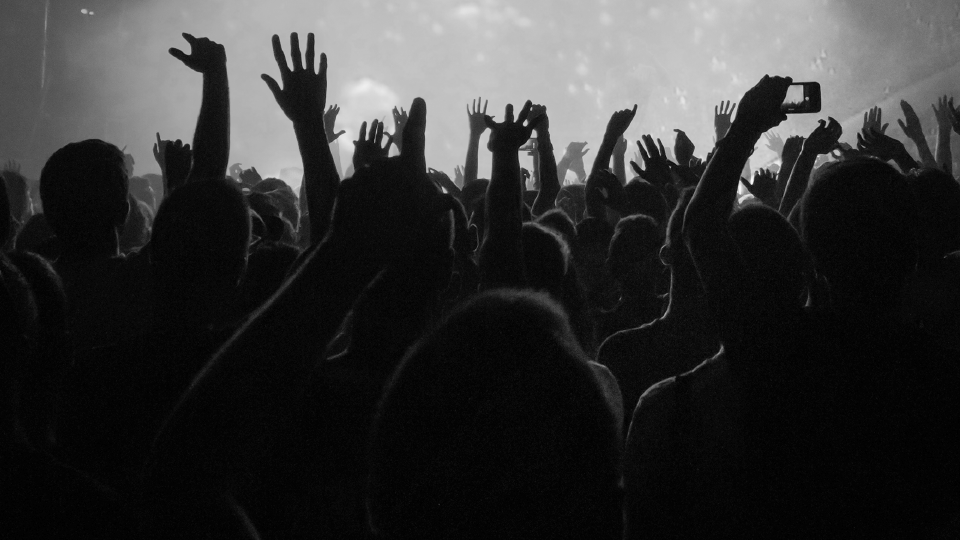 The organisation has provided holistic psychosocial support to over 550 survivors, and works with communities to generate sustainable homegrown solutions. Under Osowobi's leadership, at the 2015 Social Media Awards Africa, STER Initiative won the award for Best Use of Social Media by an NGO in Africa. 
Through the years, Osowobi has dedicated her work towards fostering systemic change by teaching consent education, providing capacity building support on sexual violence prevention and intervention to governmental institutions, as well as supporting policy advocacy to enjoin the Nigerian government for the passage of gender-centred laws.
In 2019, she worked alongside civil society organisations and the British Council in Nigeria on the EU-funded Rule of Law and Anti-Corruption (RoLAC) project to facilitate the establishment of Nigeria's first national sex offenders register, a repository for sexual and gender-based violence (SGBV) data and information on offenders.
Osowobi also collaborated with the BBC on the Sex for Grades documentary to investigate sexual harassment in Nigerian tertiary institutions. The documentary spurred action across the country against abusive lecturers and the reintroduction of the Anti-Sexual Harassment Bill in the Nigerian House of Assembly.
The organisation she leads, STER, joined feminist organisations to advocate for the Gender and Equal Opportunities (GEO) Bill, which makes provisions for women's access to political spaces using a 35% quota system for women, women's access to family planning and agricultural produce, and loans, among other important key issues it captures. 
The bill, which leans on the international treaty Convention on the Elimination of all Forms of Discrimination Against Women (to which Nigeria is a signatory), has been rejected over four times by the Nigerian Houses of Assembly.
After Osowobi was named one the TIME 100 NEXT list, she said: "For STER, this also means more work! It means our tenacity for a Nigeria that upholds the rights of women and girls and protects such rights when abused must continue. And to achieve this, there is a need to intensify our programmes aimed at building the capacity of national institutions to prevent and respond to sexual and gender-based violence, and providing support to survivors."
During COVID-19, STER, in partnership with The Queen's Commonwealth Trust, launched a Mental Health Toolkit, a resource to help survivors deal with the trauma caused by their abusers, as well as providing a stable atmosphere where they could heal.
On what winning the Global Citizen Prize: Nigeria's Hero Award means to her, Osowobi told Global Citizen: "I am elated to be recognised as the first Nigeria's Hero Award winner because it's coming at a defining moment. The recognition puts a global spotlight on the work I've done in the past six years to defy the culture of silence in Nigeria and promote the safety and well-being of women. I'm joining the global network of Global Citizens!"
She added: "This recognition highlights the advocacy efforts of  Stand To End Rape Initiative (STER) and fosters opportunities for networking, collaborations and funding."
The Country Hero Award, which will be presented during the Global Citizen Prize award ceremony, honours individuals around the world who have shown exceptional commitment to the UN's Global Goals in their country and globally, and championing the most vulnerable people. Individuals and organisations have been presented with the award in Nigeria, Canada, Germany, Mexico, Australia, South Africa, and the UK. You can read more about each of the Global Citizen Prize: Country Hero Award winners here. 
You can watch Global Citizen Prize wherever you are in the world, and can find full global listings here, including how to tune in to digital livestreams. In West Africa, the show will be on Trace Naija from 9PM (WAT) on Dec. 21. 
---
Join Global Citizen in December 2020 to celebrate the leaders among us who have stepped up against a backdrop of unprecedented global challenges to take action for the world we want — a world that is fair, just, and equal.
The broadcast and digitally streamed award ceremony will also feature inspirational stories of human strength and unforgettable performances that will bring together artists, activists, and global leaders to remind each of us that, together, we will come out of this year stronger. Find out more about the Global Citizen Prize here.