---
Why Global Citizens Should Care
The UN's Global Goal 5 advocates for gender equality and the empowerment of women and girls as a fundamental human right. There's no country in the world where girls and women have equal opportunities to boys and men. In countries like Nigeria, the inequalities women and girls face daily are immense. Join us and take a stand for a world where #SheIsEqual here.
---
In 2018, Odunayo Eweniyi was just five years out of university and had already founded two companies, the second of which, PiggyVest, had just raised $1.1 million in funding.
The first child of two professors, Eweniyi has always been a high achiever, something that she also brings into her businesses and activism. She graduated top of her computer engineering class at Covenant University, a Nigerian church-owned university that has produced a compelling number of Nigerian startup founders.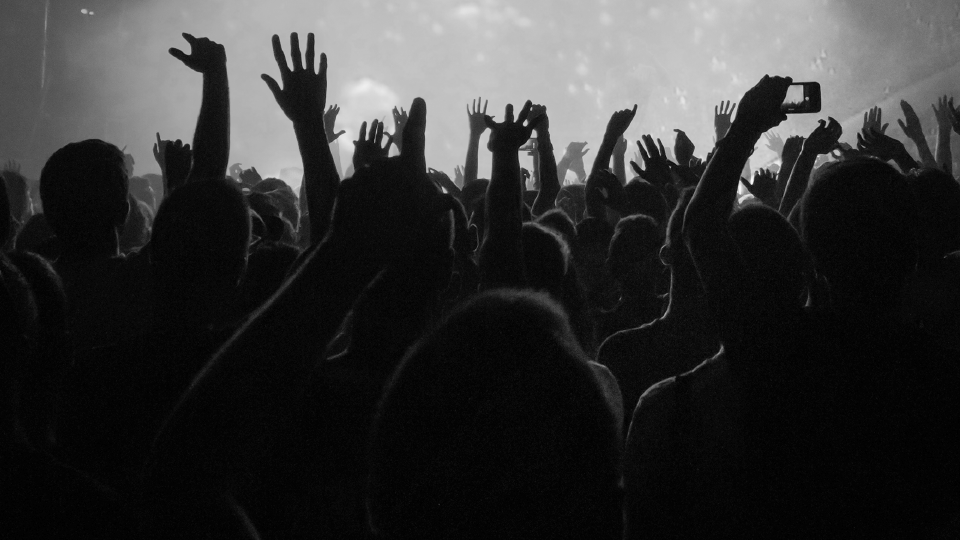 Image: Feminist Coalition
She has co-founded at least three businesses, won numerous awards and accolades, featured in publications like Bloomberg and Forbes, and launched two women-focused non-profit organisations — Feminist Coalition and Wine & Whine Nigeria, which hosts women-only meetups, events, and parties, and aims to create safe spaces for Nigerian women.
Today, Eweniyi is a successful entrepreneur and budding investor who is leaning more into her activist side. That is why she co-founded the Feminist Coalition, a non-profit organisation dedicated to increasing the representation and socio-economic empowerment of women across Nigerian society. For its first project, the organisation supported the #EndSARS protests that swept Nigeria in 2020, and held a food drive for low-income women in December. 
Nigeria's population of 200 million people is made up of 50.8% men and 49.2% women — and women still get the short end of the stick on most growth and developmental indices.
According to the International Parliamentary Union, for example, women make up less than 6% of Nigeria's parliament — with Nigeria today having one of Africa's lowest rates of female parliamentary representation, and globally ranking 181 of 193 countries.
From 2010 to 2015, meanwhile, only 38% of federal employees in Nigeria were women on average, according to the National Bureau of Statistics. Nigeria also has the highest rate of maternal mortality in the world and the highest number of out-of-school girls in the world. 
In the first of a mini-series spotlighting the women behind the Feminist Coalition, Global Citizen spoke to Eweniyi about the Feminist Coalition's work, why it is important, and why it is critical that women are better represented across all levels of society and government.
GC: Why did you start the Feminist Coalition?
Eweniyi: In July 2020, I'd been thinking about what the difference between the people in power — in this case men — was and I was able to realise that the differences crystallised into two things: money and power. All the people at the top of the food chain in Nigeria have both — not one or the other, both. And because of that women are unable to get in positions of freedom and a place where they can start to push for equality as a next step. 
So I decided that something needed to be done about this and thankfully Dami [co-founder Dami Odufuwa] also had the same idea. So the entire goal of Feminist Coalition is to ensure the representation of women across all stages — getting women who think alike into politics, health and safety of women, and just general drilling down to the centre of issues women are facing and solving it from the inside out. 
Another overarching reason why we decided to do this is also simply because it is the right thing to do. Society has consistently treated women like second-class citizens and that is not okay because representation matters. We want young girls across Nigerian society to look at whatever stage or industry and see women doing the right thing.
Why did you specifically approach the 12 other founding members of the Coalition?
We approached each of these women just from seeing their work — Ayodeji Osowobi with Stand To End Rape (STER), Fakkriyyah Hashim with NorthNormal, Ozzy Etomi with her Twitter account, Jola Ayeye [and FK Abudu] through their I Said What I Said podcast. Everyone of them has a really strong presence across tech, media, gender advocacy, public health, fintech. 
What we all have in common is that we are all feminists and we all want the advancement of the Black woman, the Nigerian woman, so it seemed natural to bring each of them in in their strength and capacity to come and work with us on this. The skills were all just so complimentary that it made complete sense to bring them on board. 
Did any experiences from Wine & Whine inspire the creation of the Feminist Coalition? 
Yes, it did. Lessons from Wine & Whine definitely inspired the creation of Feminist Coalition. After we had our Wine & Whine all-girl party and we saw how impactful that one event was, we started to think about how does this scale, how does this continue to impact women, and how do we organise beyond monthly meetups, events, and crowdfunding — we needed a structure. 
We also learnt a lot about crowdfunding, being transparent and accountable with funds, communicating, organising, and intentionally using your voice for the goal we wanted to see. The efficiency that we applied — and still apply — there with little resources definitely helped in the creation of the Feminist Coalition.
In your opinion, what are the most important challenges facing Nigerian women that speak to the need for an organisation like Feminist Coalition?
In my opinion, the lack of money and power — and I don't mean money in terms of what is in your pocket but socio-economically. That's why Feminist Coalition was built on those three pillars: women's rights and safety, financial equality for women, and the representation of women in office across the executive, the legislature, and the judiciary. 
We need to begin to see like minded people, people who will put us first making these decisions along with men so that there is equal representation. Women make up half of the world so it's only right that we get to make half of the decision-making and that is how I see it. For me, money and power — it's important that we get those two things. 
In what unique way would you say you contribute to the Feminist Coalition? 
My core competence is in strategy and operations — identifying a cause and presenting a structure on how Feminist Coalition can work at it and get efficient results. That's what I contribute essentially — project identification and operational strategy to see how we can achieve what we want to achieve. 
In your experience, what are some ways women have been historically disenfranchised in Nigerian society? 
Erasure as a general theme. Women are constantly erased from history. I'll give the example of Funmilayo Ransome-Kuti who was taught to us as the first Nigerian women to drive a car — but that was not all she was. She was a massively powerful and influential woman traditionally, politically, and internationally but we were never taught any of that until we grew up and started to make our own findings. 
All I knew her as growing up was as the first Nigerian woman to drive a car and while that is impactful, that is not the extent of what she achieved in the world and it would be nice for the places of women in history books to be secure. 
I would hate if the work we are doing, and are going to do, at Feminist Coalition is reduced to a group of girls who can crowdfund. No, it's going to be way more scalable and impactful than that. 
Remembering right, documenting right, and staying the course of history truthfully is something that I think is really important to the way women are perceived. Erasure is the reason for the entire disenfranchisement of women because representation matters and if you are not represented well in history then every generation has to start from ground zero and that is just terrible. 
How important is education to Feminist Coalition's work? 
Education is a personal passion for me so it is going to be part and parcel of the work we do here at the Feminist Coalition. Obviously, the problems with the educational system in Nigeria are quite evident and one of our projects eventually will be to tackle that, especially for young women.
There are some ideas which we cannot reveal but there are definitely plans in the works to make sure that education is going to work for women specifically and eventually for Nigerians as a whole. 
Why is it important to empower women economically and politically? 
Statistically speaking, not empowering women economically and politically is driving the nation backwards and making it operate at near half productivity. I think it's to everybody's advantage to actually empower women. It's 2021 and there are still so many firsts for women — Kamala Harris will be the first woman to hold the office of vice president of the United States and the US has existed for more than 300 years. Didn't women exist in all that time? 
Furthermore, you can testify to the efficiency and focus of women when given tasks. It would be to the world's benefit to continue to empower women economically and politically — the world will be a better place and I say that authoritatively.