New York City's Central Park has been host to the Global Citizen Festival stage since 2012. Over the years, a passionate and diverse cast of artists, actors, activists, and advocates have been united on that spot to fight for our goals of defeating poverty, demanding equity, and defending the planet. 
Now, as we approach the 10-year anniversary of Global Citizen Festivals in NYC, we're taking a look back at those empowering moments of advocacy and how our powerhouse speakers and performers have put education in the global spotlight.
This year's Global Citizen Festival: NYC will take place on Sept. 24, and centers around our campaign: End Extreme Poverty NOW. What does ending extreme poverty now look like? The COVID-19 pandemic has set progress back on all fronts by pushing an additional 100 million people into extreme poverty, exacerbating world hunger and leaving 45 million people on the brink of starvation and disrupting education for over 1.5 billion children worldwide. 
Global Citizens (like you) and our supporters have worked tirelessly over the years to rack up a stunning 30.4 million actions taken and $41.4 billion in funds distributed, impacting 1.15 billion lives around the world. That's the impact we can make together.
But the work doesn't end there. The lasting impacts of the COVID-19 pandemic and recent global conflicts have resulted in a devastating loss of a vital, basic human right: education. So when we meet in NYC and Accra this year, ahead of the United Nations General Assembly in September and the G20 Summit and COP27 in November, we'll be calling on world leaders to invest $600 million into the future of women and girls, close the annual $10 billion climate financing shortfall, and deliver $500 million to help farmers in Africa respond to the global food crisis and provide urgent relief from crushing debts.
As we approach this historic night of change, music, and advocacy, let's take a look back on the artists and activists who have used the Global Citizen Festival stage to champion access to education worldwide. 
1. Malala Yousafzai
Since surviving a deadly attempt on her life by the Taliban in 2012, Malala has become a leading figure in the fight for education rights for women and girls everywhere. The Nobel Peace Prize winner's nonprofit organization Malala Fund has worked toward the mission of ensuring every girl's right to free education up to age 12 since 2013 and has since invested $22 million in Malala Fund programs in eight countries. 
Malala joined the Global Citizen Festival stage back in 2015 to advocate for that mission and urge world leaders to take action not just for the children of their own countries, but children everywhere. 
"In these global goals I want education to be the top priority because how can we end poverty, how can we ensure health, how can we make sure that there's equality in society and there's prosperity in society when we deny the right to education?" Malala asked the Global Citizen Festival 2015 audience while calling on leaders to invest in the future of children. 
2. Michelle Obama
Following a warm introduction from Beyoncé herself, then First Lady Michelle Obama took the stage at Global Citizen Festival 2015 to announce the #62MillionGirls campaign. The campaign was aimed to bring attention to the 62 million girls who miss out on school every year and push leaders to address and rectify the hurdles that make access to education unequal for girls. 
"Sixty-two million girls are not in school. And what's important to know is that these are our girls. They deserve the same chances to get an education as my daughters and your daughters and all of our children," Obama said while prompting the crowd to take action. "And make no mistake about it — giving them that chance is at the core of our work to end global poverty."
The legendary champion for change went on to join Global Citizen Festivals in 2016 and 2017 with inspiring video messages in which she continued her call for action to be taken to help girls learn. 
"These girls are counting on us to be their champions and I intend to keep using my voice to speak out on their behalf — not just for the rest of my time in the White House but for the rest of my life. I hope that all of you will join me," she said in her 2016 address.
3. Leonardo DiCaprio
In school I learned art & creativity. #62MillionGirls don't have that chance. http://t.co/DTl3yVdhE4pic.twitter.com/qFoNfZ495N

— Leonardo DiCaprio (@LeoDiCaprio) September 28, 2015
The iconic actor and Global Citizen guest tweeted out his support for Obama's call to action during the 2015 Global Citizen Festival. In response to Obama's prompt to tweet or post a selfie while answering the question "What did you learn in school", DiCaprio answered: "In school I learned art & creativity. #62MillionGirls don't have that chance."
4. Salma Hayek & Queen Rania
The influential Mexican-American actress, Salma Hayek, and Queen Rania of Jordan took the podium together at Global Citizen Festival 2016 to support the launch of the Education Cannot Wait (ECW) fund and speak out not only for education but also for refugees. Hayek pointed out that while there are 50 million children in the US going to school, there are 80 million more around the world denied that same access due to the refugee crisis. 
"I have seen how education can change and impact the lives of these children who still dare to dream for a better future," Hayek said, referencing her firsthand experience of meeting children impacted by conflict, terrorism, and natural disasters. 
"Education isn't a luxury, it's a lifeline. It's not a privilege, it's a priority — and it's our best chance at peace, especially in times of conflict and crises," Queen Rania said, going on to announce that the first ECW fund disbursal of $42 million would be made in the following year and reach 1.5 million children over two years. 
5. Denmark 
Sparked by 15,000 actions by Global Citizens, Denmark's Minister for Development Cooperation Ulla Tornaes joined the 2018 Global Citizen Festival stage to announce Denmark's commitment to equal access to education. The country's total donation of $46 million to the ECW fund to be distributed over several years, made it the biggest donor to the fund at the time. 
"Global Citizens, we have heard you! These millions of children cannot be left behind. We have to act. We need to act. And Denmark does act," Tornaes said. 
6. Shawn Mendes
"Treat You Better" singer-songwriter Shawn Mendes first took the Global Citizen stage in 2018 where he amplified the importance of taking action for education. Before joining John Legend for a performance of the song "Youth," Mendes told the audience about how he used his platform to call on leaders such as Canadian Prime Minister Justin Trudeau and President of France Emmanuel Macron to continue to work on solving the issue of unequal access to education for girls. 
"I learned something crazy; this is a fact — over 260 million children are without education and the situation is even worse for girls," Mendes said, endorsing the UN global campaign Leave No Girl Behind. "Now I just want to ask you guys something so simple: get involved in any way that you can. There's so many ways to get involved."
7. Activist Eunice Akoth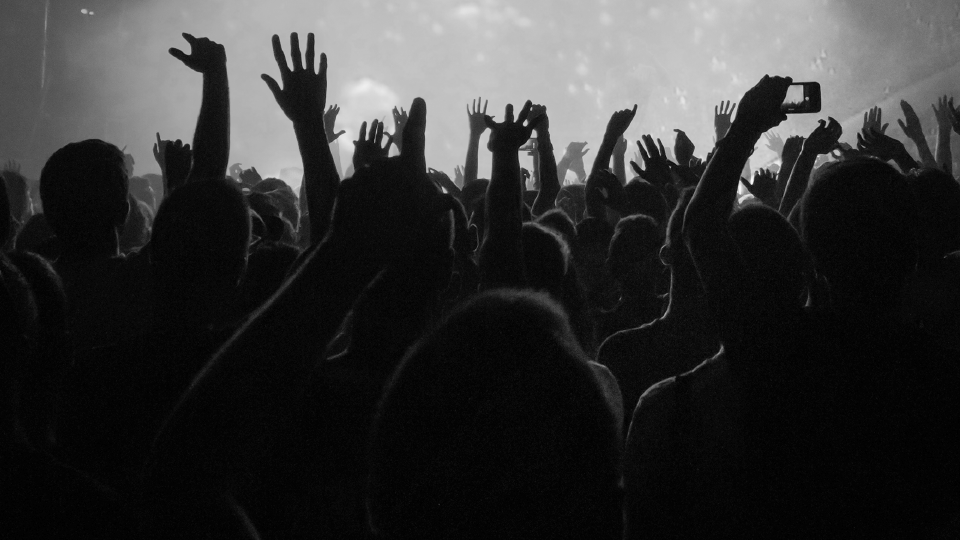 Eunice Akoth speaks on stage at Global Citizen Live in Central Park. Image: Kris Lori for Global Citizen

At 10 years old, Eunice Akoth stood on the stage of the Women in the World Summit and performed her poem "My Dream", a powerful testament to her experience growing up in poverty in Kibera, one of Kenya's largest slums. Six years later, Akoth took the Global Citizen Live 2021 stage to talk about her mother's sacrifices for her education and to speak on what education can mean to those trapped in extreme poverty. 
"I stand here on their behalf to say that poverty doesn't define who we are. We just need people to believe in us," she said about her family. "I urge you – don't wait for someone else. Be the change you wish to see. Seek uncomfortable conversations. Lend a helping hand to those in need." 
---
Global Citizen Festival is calling on world leaders, corporations, and philanthropists to do more than they've ever done before to End Extreme Poverty NOW. Through our global campaign and with stages in two iconic locations — NYC's Central Park and Accra's Black Star Square — we will unite leaders, artists, activists, and Global Citizens around the world on Sept. 24 to achieve an ambitious policy agenda focused on empowering girls and women, taking climate action, breaking systemic barriers, and lifting up activists and advocates. Wherever you are in the world, you can join the campaign and take action right now bydownloading the Global Citizen app.