---
Why Global Citizens Should Care
Crisis and natural disasters shouldn't stop children from getting an education. Organizations like Education Cannot Wait need support from countries like Denmark to help reach the 75 million children who miss out on school. You can join us in taking action on this issue
here
. 
---
Former UN Secretary-General Kofi Annan once said, "Knowledge is power. Information is liberating. Education is the premise of progress, in every society, in every family."
In response to over 15,000 actions by Global Citizens, Denmark committed to taking action on education at the 2018 Global Citizen Festival on Sept. 29.
Quoting Annan at the festival, Denmark's Minister for Development Cooperation Ulla Tornaes announced that Denmark will donate $46 million to the Education Cannot Wait (ECW) fund over several years. This donation will make Denmark the biggest donor to the fund to date. 
Take Action: Remind leaders to take action to support education in emergencies
"Education is the soil in which dreams, hopes and aspirations will grow into reality. Without education, we will not get the world we want. A world that is more just, fair and peaceful. A world of tomorrow that is better than today. For all of us. Not just some of us," Tornaes told the crowd of over 60,000 Global Citizens.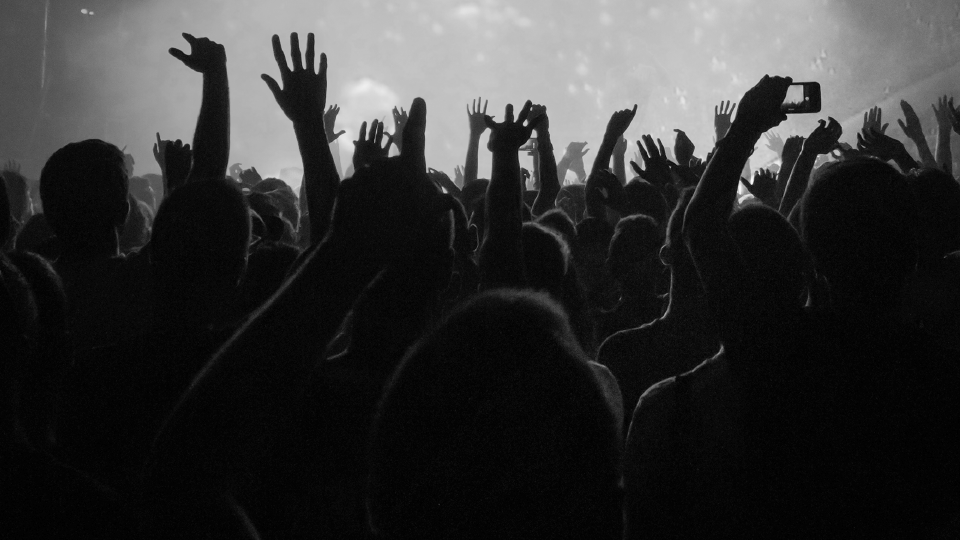 Image: Mohamed Sadek
ECW is a global fund working to provide additional resources to close the $8.5 billion annual gap to meet the needs of 75 million children and young people whose education is interrupted by conflict and natural disasters. 
"Girls' education in crisis is not only a priority for Denmark but for also me personally," Tornaes said at the Leave No Girl Behind event in New York on Sept. 25.
Tornaes shared some disheartening stats: "In crisis, girls are 2.5 times more likely to be out of school than boys are. In crisis, girls are at much greater risk of being victims of sexual abuse and exploitation, of early child marriage and early childbirth." 
Fantastic audience! And I am super proud of the Danish contribution to @EduCannotWait and to education to children who cannot wait. This is change! @GlobalFestival#dkpol#dkaid#SDG4https://t.co/jvlENMpg53

— Ulla Tørnæs (@Ulla_Tornaes) September 29, 2018
She then reminded the audience there are only 12 years left to achieve Global Goal 4 — quality education — as part of the United Nations' 17 Sustainable Development Goals (SDGs). The SDGs were set in 2015 to end poverty and establish equality by 2030.
ECW is quickly making progress to meet Global Goal 4 and reached over 650,000 children in 2017, its first year of operation, investing $82 million in 14 crisis-affected countries.  But it needs to attract more funding and new donors to do so.
At 2018 Global Citizen Festival, Tornaes thanked one of these new donors — Will Smith, who joined the festival in spirit earlier that night via a video showcasing his bungee jump over the Grand Canyon to raise funds for ECW. Global Citizen has partnered with Will Smith in this effort and will be working closely with ECW to ensure these funds are deployed to critical areas of need.
Tornaes went on to explain why Denmark chose to support and increase its funding to ECW, "Because these children should not wait. Education is not the agenda of tomorrow, it is the agenda of today. Education is the 'right now' agenda," she said of the young people affected by ECW's investments, including refugees, young women and girls, and people living with disabilities.
Read More: Global Citizens Stood Up for Gender Equality and Education — and World Leaders Took Action
The ECW commitment follows a renewed focus on education as part of Denmark's development agenda. In 2019, Denmark is pledging $70 million to education in its budget. Part of these funds will go towards its contribution to ECW as well as the $185 million commitment of $185 million over four years that Denmark made in February 2018 to the Global Partnership for Education at its financing conference. 
Tornaes wanted Global Citizens to know their tweets calling on the minister to support young women around the world getting the education they deserve made a difference. 
"Global Citizens, we have heard you! These millions of children cannot be left behind. We have to act. We need to act. And Denmark does act," she said.