The requirements for being a feminist are not hard. Really, all a person needs to do is hold the belief that women and men deserve equal rights. 
Still, a 2015 poll revealed that only 18% of people polled in the US claimed to be feminists, maybe due to feminism's contentious history of racial and religious exclusion or old stereotypes of "bra burners." 
But the good news is that 85% of the same people who were polled on their feminist identity said they believe in equal rights for women, and now feminism is slowly getting a 21st century makeover. 
Read More: First She Tackled Periods — Now This Teen's Running for City Council
Today, women do not have equal rights to men. In 90% of countries, sexist laws restrict women; women are subject to higher rates of violence and abuse, and inequality. 
Fortunately, more and more people are beginning to understand that being a feminist has nothing to do with hating men, and everything to do with equality between genders. Even better, celebrity buzz has brought attention to women's equality and men are championing gender equality.  
Here are 27 men who are loud and proud feminists. 
---
1. Joseph Gordon-Levitt 
Joseph Gordon-Levitt made a video about being a feminist over two years ago. The video also encourages others to talk about feminism, clearing up confusion about the term. Today, through his project Hit Record, he is still championing gender equality. 
"I do call myself a feminist," said Gordon-Levitt. "It's worth paying attention to the roles that are dictated to us and to realise that we don't have to fit into these roles. We can be anybody we want to be."
Check out another full interview answer from Gordon-Levitt on being a feminist here. 
Read More: These 7 Feminist Quotes Show Why Ariana Grande Is the Hero We Need
2. Harry Styles
Sure, you can join the ranks of upset fans because Styles only tweeted support for the Women's March, instead of actually showing up, but the teen pop icon is a self-proclaimed feminist who has supported the ongoing UN Women's campaign #HeForShe since 2014. 
Read More: 10 Reasons Women Need Equal Pay, And Are Still Fighting For It
3. Eddie Vedder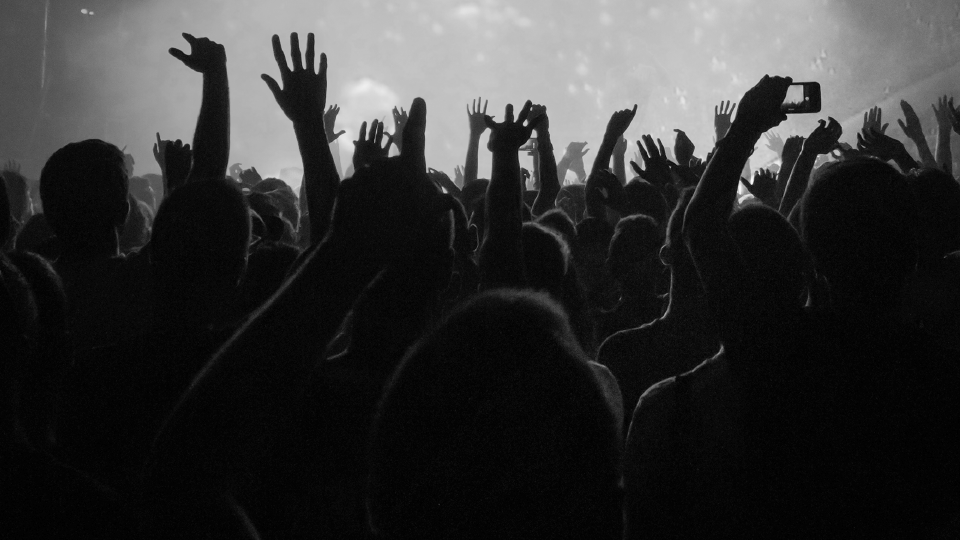 Image: Danny Clinch for Pearl Jam
Vedder has been a long-time advocate for both gender equality and ending violence against women. Last year, the Pearl Jam lead singer threw off a sweatshirt onstage to reveal a bright orange shirt with the words "for a Colombia free of violence against women."
And on the topic of a woman's right to control her own reproductive health, Vedder had this to say in 1992:
"Decide on the issues and vote — male or female —  for this is not just a women's issue. It's human rights. If it were a man's body and it was his destiny we were deciding there would be no issue. Not in today's male dominated society." 
Read More: How a Drought In Kenya Actually Kept More Girls In School
4. Mark Ruffalo 
In 2015, Scarlett Johansson and Mark Ruffalo were promoting their superhero blockbuster The Avengers, when interviewer from Cosmopolitan magazine flipped their questions, asking Ruffalo about his red carpet diet, and Johansson about her character's development in the film, to prove a point on sexism in media. Ruffalo was more than happy to "embrace his feminist side," which he said he does every day, and answer Johansson's questions. This is just one example of Ruffalo's many feminist advocations. He's also been open about the impact his mother's own abortion had in shaping his views on women's health access. 
Read More: Giant Boob Pops Up in London to Make a Big Statement About Breastfeeding
5. John Legend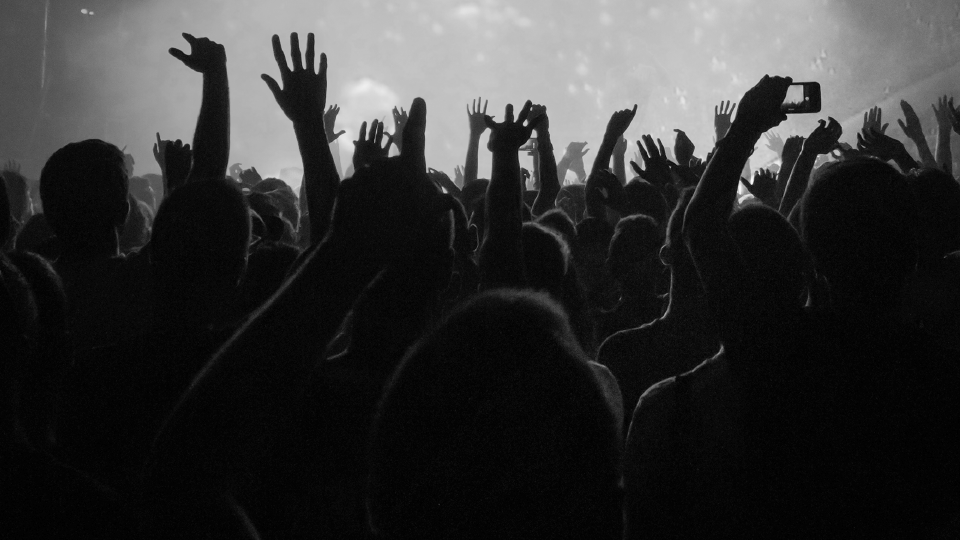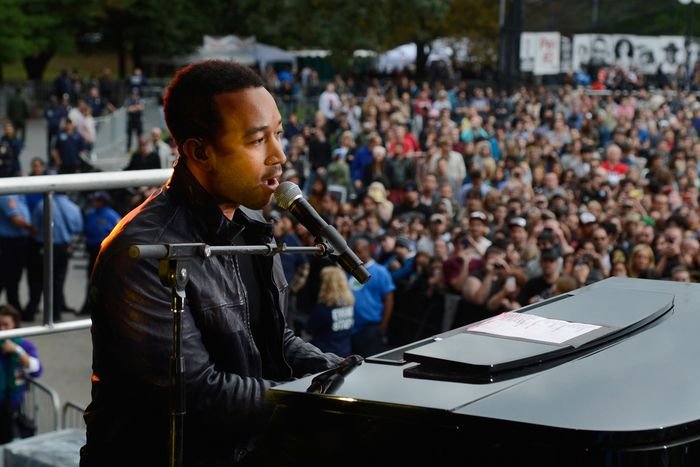 Image: Kevin Musur, Global Citizen Festival 2012
"All men should be feminists. If men care about women's rights, the world will be a better place. We are better off when women are empowered — it leads to a better society," said Legend before performing with Global Citizen partner CHIME FOR CHANGE at their concert in 2013. 
Standing up for women's empowerment makes Legend, well, a real legend in our eyes. 
6. Jon Hamm
Before Hamm gained notoriety as the actor portraying Don Draper, a horrendous womanizer in the TV show Mad Men he worked at a daycare and as a high school teacher. And off-screen, he does his part to combat the sexist history of objectifying women in advertising by advocating for better times than the 60s for women, and end to sexual assault. 
Hamm spoke at a benefit for the Rape Treatment Center in Los Angeles, specifically emphasizing the importance of educating boys and men on the impact of gender-based violence. 
"It is an important thing to instill in a younger generation about the impact of rape, the lasting impact of rape," he said at the event. "Children from grade school to high school to college are incredibly susceptible and incredibly malleable, as we all know. To get them early, to teach them about the facts and figures and other realities of rape is key. It is an important issue to me as not only a man, but as an educator, as a human being and as a person on this planet."
7. Chris Martin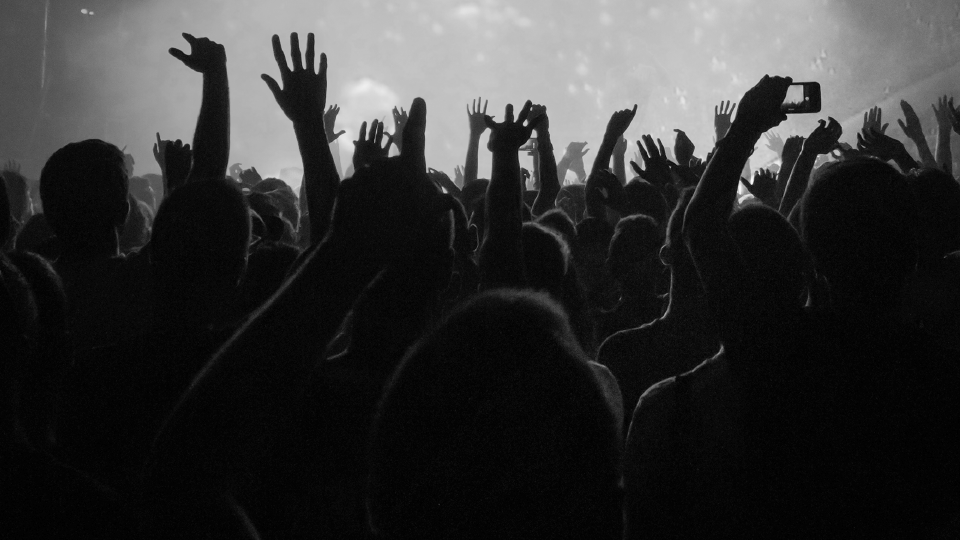 Coldplay's lead singer, Chris Martin, has not only signed on to curate the Global Citizen Festival until 2030, he's also committed to seeing an end to gender inequality. 
Last year, Global Citizen joined Coldplay on their "Head Full of Dreams" Latin America tour campaigning to Level the Law and end discriminatory laws targeting girls and women. Together with Coldplay's support, Global Citizen raised awareness to put an end to sexist laws and support equal rights for girls and women around the world. 
8. Ian Somerhalder
Each year, high school and college students submit their own films about worldwide women's issues to the "Girls Impact the World Film Festival." The festival is the brainchild of the star of the TV show Vampire Diaries, Ian Somerhalder, and also aims to address creative solutions to the challenges women face on a global scale. 
"Women can be wives, mothers, comedians, bioengineers, hackers, auto mechanics… the pressure should not be on fitting stereotypes and norms, but instead the pressure should be on launching yourself toward your true passions during the short time we have on this planet," Somerhalder told She Knows magazine. "While it seems pretty meta and grand in thinking, once we step back and really acknowledge the pointlessness of role stereotypes and the necessity of true passion, the world around [us] is liberated in every direction."
9. Chris Hemsworth
Like many new parents, Hemsworth wasn't sure how to respond when his 4-year-old daughter told him she wanted a penis. His response, however, was a sweet and simple proclamation of gender equality. 
"...I was like, 'You know what? You can be whatever you want to be," he said on Ellen Degeneres. He has also dipped into nailpainting with his daughter, and proudly admitted to playing dress-up in heels as a kid saying "didn't everyone?" on the Tonight Show with Jimmy Fallon. 
10. Will Smith
Sometimes parenting brings out the best in men, at least that's been true for actor Will Smith. During an interview with Parade magazine, he spoke about the easy decision to let his daughter Willow, 13, at the time, cut her own hair. His reasoning? She's in control of her own body. 
And Smith has a message for boys who think it's funny to tease girls about their image. 
"Boys laugh at what they put girls through, but they won't be laughing when they are wiping tears off their daughters face for the same reason," said Smith. 
11. Ashton Kutcher 
Kutcher bravely took a stand in front of the US Senate Committee on Foreign Relations at a conference to discuss modern slavery earlier this year. He delivered a powerful speech shedding light on the atrocities of human trafficking. Trafficking affects 800,000 people a year, 80% of whom are female. Kutcher is the co-founder of Thorn, which uses technology to end child trafficking. Eliminating violence that targets a majority of women sends a clear and proactive feminist message. 
12. Antonio Banderas 
Goodwill Ambassador Antonio Banderas shared an important PSA last year on International Women's Day announcing that a staggering 60% of women experience some kind of sexual violence in their lifetime. He's also spoken out against age-based sexism in Hollywood, and the importance of valuing experienced professional female actors. 
13. Farhan Akhtar 
The Indian filmmaker and actor, who hosted at Global Citizen's festival in Mumbai in 2016, penned a powerful letter to his daughter on sexual violence and rape. His letter is just one example of how Akhtar is a true feminist. 
"...You are growing to be a confident, independent and conscious young woman. You've spoken to me about the movies our industry makes, about how women are sometimes portrayed as 'objects' and I've always tried to answer your questions. It gives me great pleasure to speak with you about women and gender issues," Akhtar wrote in the letter. 
14. Chaz Bono
Chaz Bono, son of Cher and Sonny Bono, is a transgender actor, activist, and advocate. He underwent a female-to-male transition in 2008 and 2010. Lesbian and transgender women are at higher-risk for gender-based violence, and receive the least attention on their struggle says Human Rights Watch.   
Bono has campaigned to defend gay marriage, and his role as a public figure advocating for LGBT and women's rights are essential in the fight for gender equality. 
15. Forest Whitaker 
Forest Whitaker is an Academy Award winning actor and big-time supporter of #HeForShe. At a panel with Emma Watson, Whitaker discussed his foundation the Whitaker Peace and Development Initiative, which aims to advance peace in the world. And Whitaker believes equality of the sexes is essential to achieving peace.  
"You can't really find peace in the world when fifty percent of the world is excluded from the conversation," said Whitaker. 
16. Alan Alda 
Alan Alda has been a feminist for decades. He was deemed a feminist in the 1970s, and he still champions the term along with encouraging others, men and women alike, to adopt the title of being a feminist. He's full of facts about feminist history, including the gender pay gap, according to Vanity Fair, and passionately believes sexism should be put to and end. 
"I think misogyny is like a disease the needs to be cured. And if we could eradicate polio, I don't see why we eradicate misogyny," said Alda.  
17. Bono 
In 2016 Bono, U2 lead singer and founder of ONE, was the first name to be named woman of the year by Glamour magazine. Some were upset that a man stole a seat on the list. But Bono has proved he is a firm believer in women's rights with his Poverty is Sexist campaign and years of feminist action. 
"Poverty is worse for women and girls," Bono said during his acceptance speech. "It denies them the essentials like human rights and health, but it also denies them a way out through education and opportunity. They can work the land, but they can't own it. They can earn the money, but they can't bank it."
18. Tom Hardy 
It wasn't long before memes of "feminist Tom Hardy" began to circulate the internet after Hardy proudly stated that it's about damn time the lead role in an action film like "Mad Max" went to a woman. And he's all for more of these roles.
"It would be interesting to take crime genre and replace men's parts and have women play them, and not even question it. Just let it go," said Hardy.  
19. Daniel Craig 
Craig can fool the world into thinking he's a master misogynist in his role as debonaire agent James Bond, but in real life he advocates for equal treatment and respect for women of all ages. He even called out his own character. 
"Let's not forget that he's actually a misogynist," he told Red Bulletin. "A lot of women are drawn to him chiefly because he embodies a certain kind of danger and never sticks around for too long." 
20. Justin Baldoni 
It's hard to be an actor on a show called Jane the Virgin and not talk about women's rights. Which is why Justin Baldoni is crystal clear that he is a feminist. And he's raising his daughter to be one too. 
"Tears fill my eyes as we watch our US women make history! I spent my life playing this sport, and now I pray that Maiya will grow up in a world where women will draw as big of a crowd as the men. I have big dreams for my little girl... I have big dreams for our world," he shared via Instagram. 
21. Matt Damon 
Matt Damon is the co-founder of Water.org, a micro-credit lender to that empowers men and women, but primarily women, to access clean water and toilets in areas without access to sanitation. He know the importance of empowering women, and helps the world's most vulnerable girls and women grow one step closer to equality. 
Damon might be the perfect example of someone who wasn't quite comfortable with the term feminist until he found out the actual definition, during an interview with Stylist, but after hearing the definition, he said, "Alright, then I am one." 
22. Denis O'Hare
Actor Denis O'Hare had no hesitations admitting he's a feminist when the Cut magazine asked.  
"Absolutely. I always have been. I think it's shocking how much more work we have to do. Someone like Paul Ryan who can actually say that he'll take a job only if they will allow him to spend more time with his family — well, what woman gets to do that? Does she get to negotiate that same package with her job or is she told to take a hike? We have a long way to go. We need a woman president. It's about time, as an example," he said.
23. Jason Momoa 
The hunky Game of Thrones actor had his own issues with masculine stereotypes. Always called a "pretty boy," Momoa can empathize with being objectified, especially in the New York Post interview. But, ultimately, it's the strong women in his life that raised him to stand up for women. 
"I wasn't raised by a man. I was raised by a single mother my whole life. It'd be ridiculous for me to say that I didn't believe in [feminism.] They're the strongest beings in the world," said Momoa. 
24. Blair Underwood 
Blair Underwood's belief that women have every right to control their own body places him in the "women and men should have equal rights" category. 
"You can't live in this world, obviously, without coming into contact with women," he said in a 1992 interview. "I mean, a woman is my mother, gave me life, gave me sisters. I have a girlfriend I love dearly. All of that comes into play. It's not about abortion being right or wrong. It's about having that choice to decide what a person should do with their own body."
25. Harry Belafonte 
Co-chair of the Women's March, Harry Belafonte is indeed a feminist. He's also an optimistic feminist who believes this is the century the world could make equal rights for women a reality. 
"Let us use this century when we said we started the mission to end the violence and oppression of women," said Belafonte. 
26. David Schwimmer 
As many as one in three women have experienced sexual harassment at work. This is a statistic that shocked actor David Schwimmer, so he started a campaign to raise awareness on the untalked about murky grey area of sexual harassment. 
"We've seen a lot of sexual violence in the media, but we've not seen this particular grey area of sexual assault, where it's about power and a certain dynamic," Schwimmer said on The View.  
27. Kiefer Sutherland 
At the UN launch of #HeForShe, Kiefer Sutherland reminded us all that the fight for gender equality is a 24/7 battle, and a "phenomenal opportunity" for the world. 
"This is no longer about women or men. This is about women and men working together to craft a shared vision of human progress for all," Sutherland said.