On February 6, 1918, some women in Britain were given the right to vote for the first time. 
It included women over the age of 30 who had property or were married to a man who did, and amounted to around 8 million women in the UK. 
It took another 10 years for women to have the same voting terms as men — who were allowed to vote from the age of 21 — under the Representation of the People Act. 
Take action: Sign This Petition to #LeveltheLaw and Empower Girls and Women Around the World
Nevertheless, the success of women's suffrage is down to some seriously strong and independent women — and some pretty great male feminists too.   
Here are some of our favourite lesser known facts about the suffrage movement. 
1. There's a difference between a suffragist and a suffragette
Until Feb. 22, 1906, all suffrage campaigners were known as "suffragists." 
That was, until the Daily Mail first used the word "suffragette," to describe how Annie Kenney, an early member for the Women's Social and Political Union (WSPU), interrupted a political meeting in the City of London. 
The "ette" ending was supposed to belittle Kenney and her fellow WSPU members. But instead, they proudly adopted the name.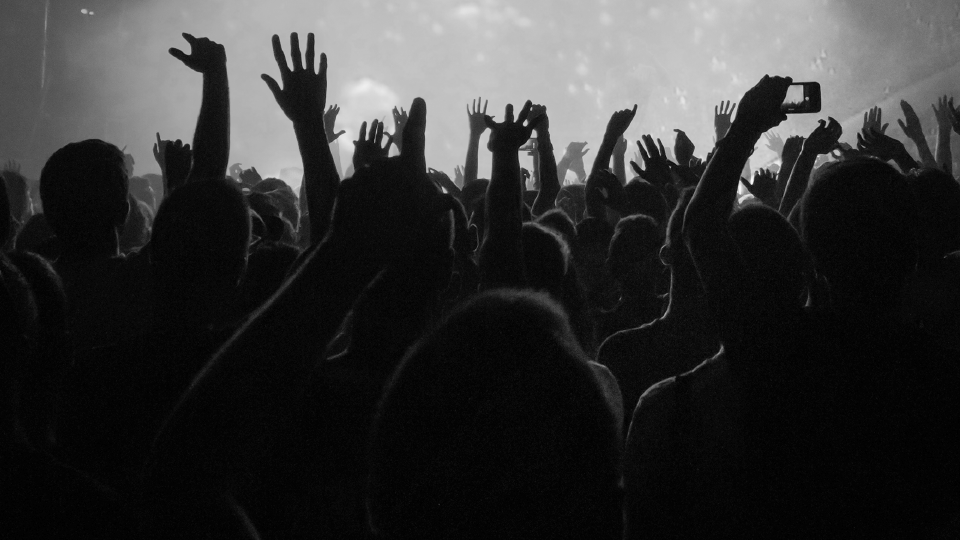 Women's suffrage campaigner Emmeline Pankhurst addresses a crowd in London's Trafalgar Square, in 1908.
Image: Flickr/BBCRadio4
The term "suffragette" refers to the more militant campaigners, who were ready to break the law in support of the movement. They are the better remembered today, as they set fire to churches and libraries, placed bombs in public places, and also went to prison. 
Emmeline and Christabel Pankhurst were the main leaders of the WSPU, whose motto was "Deeds not words." Members of the Women's Freedom League (WFL) — which was formed by WSPU membered in 1907 — also had a more "suffragette" attitude.  
The "suffragists" however, worked within the law. They lobbied politicians, working with sympathetic MPs to get a women's suffrage bill passed through parliament and ensure that at least some women were included in the Representation of the People Act 1918. 
Read more: 14 Badass Women Who Fought for Their Beliefs in the Past 100 Years
Millicent Fawcett was the suffragist leader whose work is commemorated by the Fawcett Society, which still campaigns for women's rights today. 
Ultimately, however, the suffragettes and the suffragists needed each other to be successful.
The suffragettes grabbed the headlines and raised awareness of their cause, but the suffragists were the ones who worked with government to get the bill passed. 

2. It didn't just involve the middle-class
The suffrage movement wasn't just the realm of the privileged — it also included working-class women. 
Suffrage campaigners were only pushing for women of property to be given the vote, as they were campaigning for a vote on the same terms as it was given to men — which included the ownership or occupation of property. 
But they believed that if they could get the vote, they could then influence parliament to make conditions better for all women. 
And it was because of that that many working-class women still lent their voices to the campaign, even though it was an essentially middle-class campaign. 
Read more: This Museum Wants to Replace Portraits of Men With Women for a Very Good Reason
In 1912, Emmeline Pankhurst's second daughter Sylvia broke away from the WSPU to form to East London Federation of Suffragettes, in the hope of rallying the working-class women of London's east end against the government. 
Around the same time, the National Union of Women's Suffrage Societies (NUWSS), began building up its working-class support, encouraging working women to join its new organisation, the Friends of Women's Suffrage. 
3. Nor did it just involve white women
At the time of the suffrage campaign, census records only documented a person's place of birth. 
That means that, because so many white British men and women are also born in Africa, India, and the West Indies, it makes it very difficult to discover the ethnic origin of a person in historical records. 
For that reason, many black, Asian, and minority ethnic (BAME) activists who supported the suffrage movement are now hidden from history, according to the Fawcett Society. 
Sarah Parker Remond, born in Massachusetts in 1826, was an African-American anti-slavery campaigner who spoke to huge crowds all over Britain. She also qualified as a Doctor of Medicine in 1871 from one of Europe's most prestigious medical schools in Florence, Italy. pic.twitter.com/oQwvTADoUp

— Hannah Nagle (@HanNagle) January 30, 2018
There is, however, evidence that shows BAME people were very active within the movement. A photograph, for example, shows Princess Sophia Duleep Singh — an active member of the WSPU — selling "The Suffragette" newspaper outside Hampton Court in April 1913. Another shows P.L. Roy, the wife of the director of public prosecutions in Kolkata, and her daughter Leila Mukerjea, who are believed to have been members of the WFL.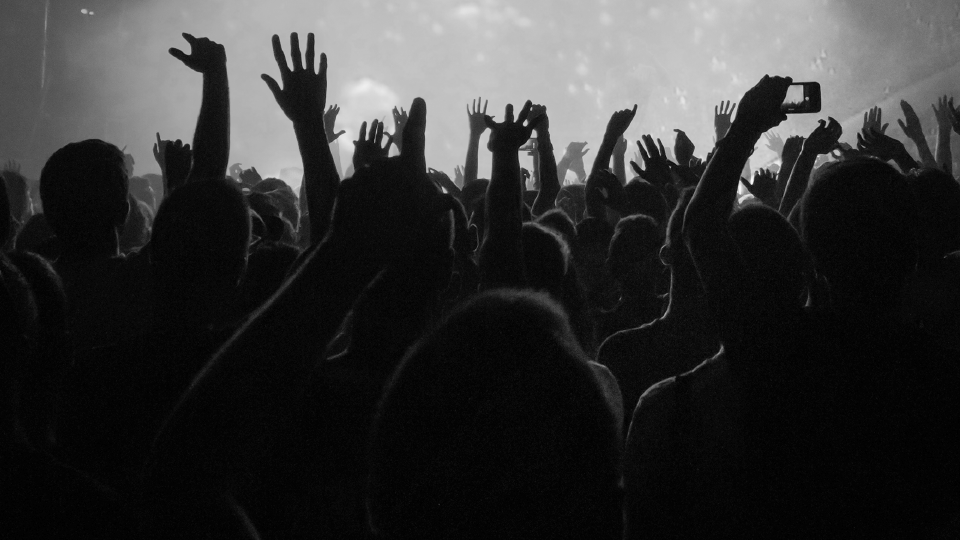 Image: Flickr/RV1864
Read more: 11 Must-See Signs From Women's Marches Around the World
Another prominent woman of colour, who was one of the leading voices early in the campaign, was Sarah Parker Remond. She was an African-American who lectured on anti-slavery and women's rights, and was also a campaigner against slavery in both the US and the UK. 
She was the only woman of colour to sign John Stuart Mill's 1866 petition to the British parliament on women's suffrage. 
4. Or even just women
Given that women faced serious restrictions on the parts that they could play in public life, the cooperation and support of male public figures was important to the movement, according to the Fawcett Society. 
The first petition on women's suffrage that was presented to parliament, was presented by John Stuart Mill MP, and many other MPs presented women's suffrage bills in parliament over the years of the campaign. 
Suffrage speakers who toured around the country rallying members relied on sympathetic businessmen and clergymen to give them spaces for public meetings — and often to chair them, as in the earlier years of the campaign it wasn't considered respectable for women to speak in public. 
Frederick Pethick Lawrence with Mahatma Gandhi, c.1930s.https://t.co/MUeesxhFDTpic.twitter.com/SFxwRNheMT

— CommonsBot (@CommonsBot) March 6, 2017
Read more: 8 Photos of Badass Women Who Made Hatred Shrink in Their Presence
In 1907, the Men's League for Women's Suffrage was launched in London, and in 1910, a similar organisation was set up in the US. 
And in 1913, Keir Hardie MP — who regularly raised questions in support of women's suffrage in the House of Commons — was arrested at a rally after he spoke out in support of a series of arson attacks by campaigners. 
One of the leading male activists, however, was Frederick Pethick-Lawrence, who was one of the main financial backers of the WSPU for many years in the 20th century. Men weren't allowed to be members, but he and his wife Emmeline were joint editors of the WSPU's journal "Votes for Women." 
He was also a key supporter for the WSPU in legal matters, and represented the group in trials — because women weren't allowed to do so. 
And, Pethick-Lawrence was force-fed, like many female activists, when they went on hunger strike. 
5. Force-feeding was brutal
Imprisoned suffragettes found hunger strikes to be a powerful tool to protest their arrest. 
But the authorities responded by forcing them to eat, and there are dozens of descriptions of the "invasive, demeaning, and dangerous" procedure which, in some cases, damaged the long-term health of the victims, according to historian Dr Jacqui Turner, from the University of Reading. 
Force-feeding generally involved forcing a tube up the suffragette's nose and down her throat, so that food could be pumped directly into her stomach. 
#BOTD 1891 suffragette - Lilian Lenton
Feb 1913 Lilian was arrested for having set fire to the Tea House at Kew Gardens. She was sent to Holloway Jail where she embarked on a hunger strike which led to her being forcibly fed becoming seriously ill. https://t.co/RUWS33kvUcpic.twitter.com/d2WuJFESA3

— SuffragetteLife (@SuffragetteLife) January 5, 2018
Professor June Purvis, from the University of Portsmouth, who has written extensively on the suffrage movement, described how forced feeding was humiliating, "especially so far women, such as Fanny Parker, fed through the rectum and vagina."
Read more: Natalie Portman's Subtle Dig at the Golden Globes Makes an Important Point
"The knowledge that new tubes were not always available and that used tubes may have been previously inflicted on diseased people undoubtedly added to the feelings of abuse, dirtiness, and indecency that the women felt," she added. 
6. Black Friday
On Nov. 18, 1910 — which came to be known as the Black Friday of British suffrage — campaigners from the WSPU clashed with police. 
The protests were in response to the Conciliation Bill's journey through parliament, which came to a sudden halt. Despite making it to a second reading, then Prime Minister Herbert Asquith said there would be no more time for the reading in the current parliamentary session. 
In response, a group of 300 suffragettes protested outside parliament — but they came up against brutality and violence both from a wall of policemen and from male vigilantes. 
#Suffragette Ada Wright, 18 Nov 1910 ("Black Friday") was assaulted by police at a Women's Suffrage demonstration in Parliament Square. Her image was carried on the front page of the Daily Mirror which apparently the govt. sought to stop publication & destruction of photos. pic.twitter.com/Q7RpmjYpMW

— David (@liminalhackney) February 4, 2018
Read more: These Are Our Favourite Activists of 2017 — and You Need to Know About Them
Many women were injured, and two died, according to the BBC, with more than 100 male and female protesters arrested. It was also a disaster for the government, after the press took the side of the suffragettes, printing photographs of police assaulting unarmed women. 
"A lot said they had been groped by the police and male bystanders," Elizabeth Crawford, author of "The Women's Suffrage Movement: A Reference Guide", told the BBC. "After that, women didn't go to these demonstrations unprepared." 
7. The Suffragettes had a bodyguard unit, trained in jiu-jitsu
Known as "the Amazons" by the media, the suffragette bodyguard unit was made up of 30 working-class women who undertook "dangerous duties." 
When imprisoned suffragettes went on hunger strike, they could be released from jail to recover before then being rearrested on the original charge — under the so-called Cat and Mouse Act 1913. 
That was why the bodyguard unit was born — to protect the released suffragettes from being rearrested and sent back to jail. 
Edith Garrud teaching Suffragettes how to handle them pic.twitter.com/2TGfl6sNOb

— semiotext(e) 93 (@bacon_aphorism) February 2, 2018
Read more: Powerful Photos Capture Iranian Women Casting Off Their Hijabs in Protest
They mainly used jiu-jitsu, and clubs which they hid in their dresses. In fact, jiu-jitsu was becoming quite a fashion among women's rights activists, with women even holding jiu-jitsu parties where they trained together. 
And the most prolific teacher, who was responsible for training "the Amazons," was Edith Garrud, a woman who was just 4ft 11in tall, but who was among the first female professional martial arts instructors in the western world. 
There's also a trilogy of graphic novels about the bodyguard unit, called "Suffrajitsu." Author of the trilogy, Tony Wolf, said that at the beginning, it "was more about defending themselves against angry hecklers in the audience who got on stage, rather than police. There had been several attempted assaults." 
But the idea took off. 
Garrud said in a 1965 interview that a policeman once tried to prevent her from protesting outside parliament. 
"Now then, move on, you can't start causing an obstruction here," she remembered him saying. "Excuse me, it is you who are making an obstruction," she replied, before throwing him over her shoulder.
8. It was international
Feminists around the world united in their rallying cry for women to get the vote. In 1904, Millicent Fawcett was among the suffragists from around the world who founded the International Women's Suffrage Alliance, to unite their efforts. 
The IWSA — which had its headquarters in London for many years — held conferences every four years, for campaigners to meet up and swap ideas. And it still exists, now known as the International Alliance of Women. 
Read more: This Suffragist Leader Will Be the First Woman Honoured With a Statue in London's Parliament Square
By 1918, several countries had already given at least some women the right to vote. New Zealand was the first, in 1893, followed by Australia, Finland, Norway, Denmark, and Canada. In 1918, Austria, Germany, Poland, and Russia joined the ranks. 
Global Citizen campaigns to achieve the UN's Global Goals, which include action on gender equality. You can take action with us here to support the #LeveltheLaw campaign, which aims to eliminate laws around the world that discriminate against women.