Citizenship
Eating at Chipotle, and 16 Other Ways to Give Back on World Refugee Day
Today is World Refugee Day. Here's how you can help out.
Today is the United Nations' World Refugee Day, which was established in 2000 in honor of the 50th anniversary of the UN Convention Relating to the Status of Refugees. 
The UN Convention Relating to the Status of Refugees was passed in 1951, which is also the year that the international body began collecting statistics related to the phenomenon of displacement. 
Take Action: Take the Refugee Action Challenge
The rise in the global number of refugees since that date is staggering. The percentage of the world's population that is forcibly displaced has quadrupled since the 1950s, and now nearly 1 in 100 people are displaced from their homes. The total number of refugees worldwide is over 20 million, and the number of displaced people (including those who are internally displaced and those currently seeking asylum in other countries) is over 60 million. 
It's been estimated that the average length of exile for a refugee is 17 years, so Global Citizen is bringing you 17 ways you can help refugees on World Refugee Day.  
1. Eat at any Chipotle location in New York City on June 20. 
This one's rather specific to the five boroughs of New York City. But for all of those New Yorkers out there, take notice! If you dine at any Chipotle branch in Brooklyn, Queens, Manhattan, Staten Island, or the Bronx, tell the cashier that you are "here for the fundraiser" and half of your purchase will be donated to refugee resettlement in New York. 
Image: Flickr/Mike Mozart
2. Stop by Lush Cosmetics on June 20. 
Another New York specific action you can take to help refugees involves a bit more legwork. Go to any one of three Lush Cosmetics locations in Manhattan and tweet a picture of yourself with the hashtag #StandWithRefugees. For each picture, Lush will donate $10 to refugee resettlement in New York State.  
3. Donate your money
For many, a simple monetary donation can be the best way to support refugees. When giving money, it's important to ensure that you're giving to an organization that is transparent with its money. Check for information on their website to see what proportion of their budget they dedicate to implementation. Use a charity tracker like https://www.charitywatch.org/home to verify the legitimacy of the organization you're giving to. 
Image: Flickr/EU/ECHO Pierre Prakash
Several organizations you can donate to are: 
4. UNHCR
5. The International Rescue Committee 
7. Red Cross
9. Syrian American Medical Society
Image: Flickr/Tom Albinson
10. Volunteer your time. 
Even better than giving money is giving time. You can sign up to volunteer at home or abroad through organizations like the IRC and make a difference on the ground. At home, organize a clothing drive, become a volunteer translator, offer pro bono legal advice. 
11. Tweet.
Tweet out #WithRefugees to stand with the UN Refugee Agency. Why do you stand with refugees? 
12. Share your home.  
Around the world, companies like Airbnb, Room for Refugees (US), and Refugees at Home (UK), have played a role in sheltering refugees and other displaced persons. If you have a spare room, why not give it up for someone in need? 
13. Petition your college or university to support refugee students. 
In Michigan, one college student created her own outreach organization to work with refugees in her hometown of Kalamazoo. Petition your school or university to increase scholarships for refugee students. Organize a food drive for refugees. Give refugees a platform to tell their stories. 
Image: Flickr/walterw.a.
14. Lobby your representatives to maintain current levels of foreign aid. 
For many who live in conflict zones, face famine, or struggle to put food on the table for any number of reasons, foreign aid can mean the difference between life and death. More aid from donor countries like the United States could play a role in helping to defuse conflict situations and prevent refugee crises from occurring in the first place. Call your representatives and tell them to support foreign aid, which US President Donald Trump has proposed slashing in his 2018 budget. 
15. Inform yourself on the issues.  
Watch "The White Helmets," a Netflix documentary about the Syrian Civil Defence, a unit of volunteer emergency medical technicians working on the ground to save civilians in Syria, or "Watani: My Homeland," an Oscar-nominated film about a Syrian widow who moves to Germany. 
Check out this fact sheet on the world's 65 million displaced persons.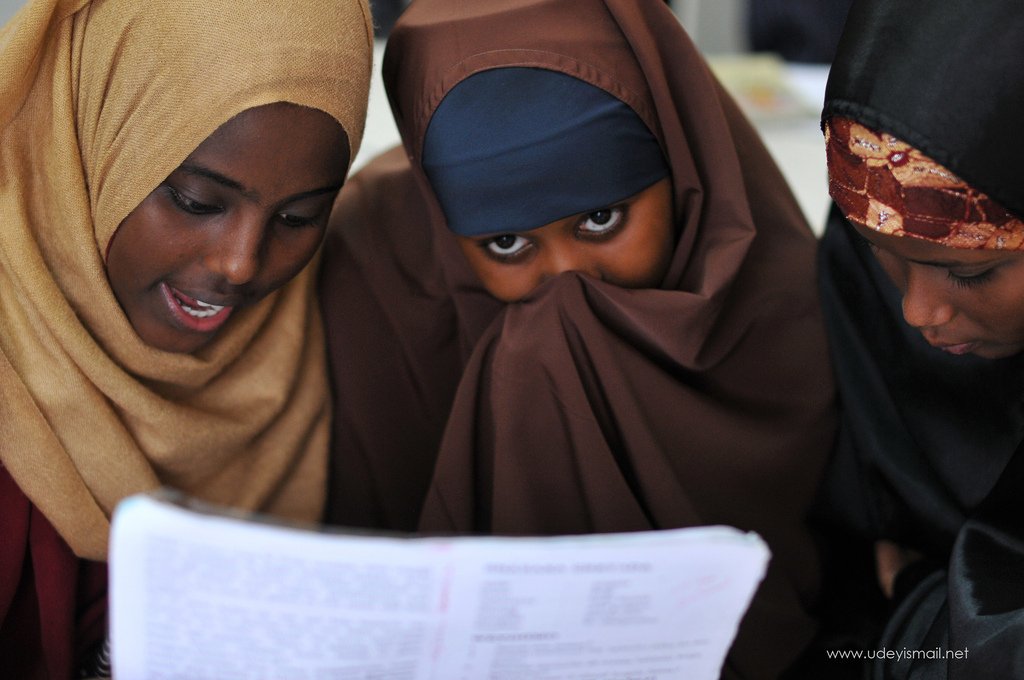 Image: Flickr/udeyismail
16. Hire a refugee. 
Follow in the footsteps of companies like Chobani and IKEA, both of which commonly hire refugees. A new report found that refugees are good for the economy, bringing in more money in taxes than is spent to resettle them. 
17. Take more action with Global Citizen.
Sign this petition to stand with refugees. 
Tell deans of admission from around the world to support more refugees at your university.
Tell world leaders to prioritize education in emergencies.