The year 2017 may well be remembered in indigenous rights history for the Standing Rock Sioux protests against the Dakota Access Pipeline — a monumental, headline-grabbing, months-long battle that drew massive attention to native land rights. 
Thousands of "water warriors" withstood water cannons, concussion grenades, police dogs, and batons in their quest to protect tribe land and water from development, until US President Donald Trump issued an executive order in February to move forward with construction of the gas pipeline, dealing a huge blow to activists.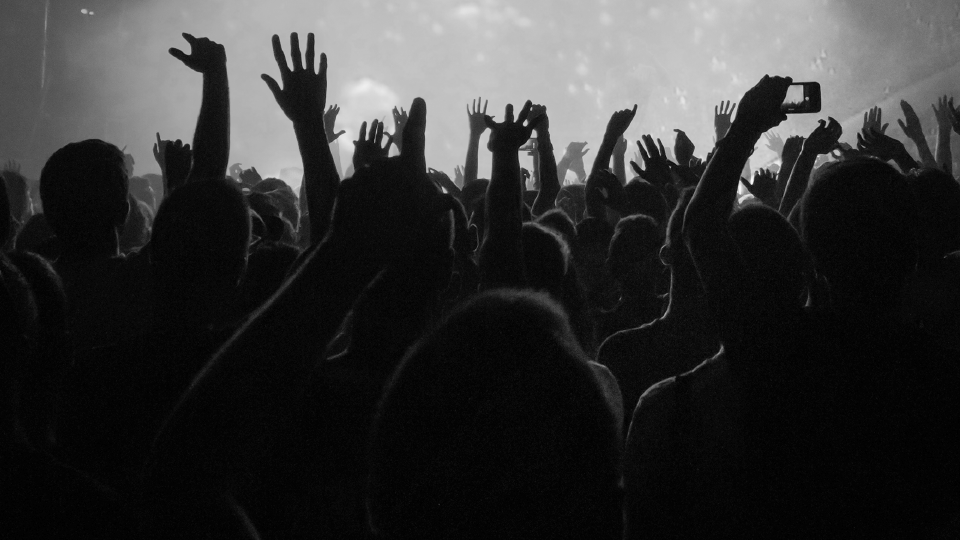 Take Action: Let's Fight Against Climate Change and Future Diseases Together
Theirs was a crushing defeat, and one that's been shared by other indigenous groups in countries around the world, from Bolivia to Canada. 
But for every crushing defeat Indigenous activists have experienced, there have been moments of success, as well. Many of these fights never reached the level of press attention the Dakota Access Pipeline garnered, but nonetheless protected sacred lands and set important environmental precedents. 
Read More: Fighting for Their Lives, Indigenous People Rise Up Around the World
The Global Goals for Sustainable Development enshrine climate action as one of 17 requisites for ending extreme poverty, and indigenous groups are often at the front lines of these battles. You can take action here. 
Most recently, Indigenous land rights activists secured a major victory in Brazil, after a federal court blocked President Michel Temer's attempt to open the Amazon rainforest to gold mining. 
Similar victories have taken place in other countries around the world — from Canada to Kenya. 
Global Citizen is bringing you seven monumental land rights cases you may not have heard of this year: 
1/ Canada 
This August, the Canadian province of British Columbia shot down a $5.5 billion pipeline expansion project that threatened the water supply of 90% of the local First Nations indigenous group in the area. The province said that developers must "meaningfully" consult local indigenous tribes before moving forward with the project, according to Reuters.   
2/ Australia 
In July, a federal court recognized an "exclusive native title claim" for the indigenous Yindjibarndi people, giving them back an area of land that's been used for heavy mining by the Fortescue Metals Group. The decision on the case, which was first brought to court in 2003, was called a "landmark" victory for aboriginal rights. 
Read More: Australia Swears In Its First Indigenous Minister
3/ Kenya
In May, the African Court on Human and Peoples Rights ruled in favor of an indigenous hunter-gatherer Kenyan tribe called the Ogiek, saying that the government violated their rights by evicting them from their land dating back to 1911.  
"In this one ruling, the court has both affirmed the Ogiek's right to live freely on their ancestral land, and proved to the continent that regional justice mechanisms work," Amnesty International's Regional Director for East Africa, the Horn and the Great Lakes, said. 
4/ Peru
Two international oil companies, one French and one Canadian, were given a slap on the wrist by a Peruvian court this March, when the court ruled they must consult indigenous Awajun and Wampis communities before drilling in indigenous lands. 
The court case, brought before the Inter-American Commission on Human Rights in Washington, was said to be the first to be successfully litigated against an oil company in Peru, but advocates warned the damage was already done, citing polluted streams and rivers that have seeped chemicals into water for drinking, cooking, washing, and bathing.
5/ Ecuador
This January, a provincial court in Ecuador ruled "partially" in favor of an Afro-Ecuadorian indigenous group called the Canton, saying two oil palm companies — Los Andes and Palesema Oil Palm Companies — were responsible for "social and environmental damages" against the indigenous tribe. It was the world's first civil court case where Nature was considered to be a third-party and "subject of rights," along with the tribe. 
6/ New Zealand
This March, after a fight by Indigenous Maori tribes lasting more than 140 years, the country of New Zealand declared the 90-mile Whanganui River — revered by the Maori — to have the same legal rights as a human, NPR reported. The decision, approved in a parliamentary vote, also earmarked $30 million to improve the river's health, in a major win for the environment, as well. 
Read More: India's Most Polluted Rivers Are Now Legally Humans
7/ Indonesia
Just four days into 2017, the government of Indonesia granted land rights to nine separate Indigenous tribes in accordance with a 2013 court case that put rainforest land rights into the hands of the Indigenous Peoples Alliance of the Archipelago (IPAA). Although the decision took place more than four year ago, the January announcement marked the first official establishment of "customary forests" to be handed over to the IPAA.