---
Why Global Citizens Should Care
Children living in conflict-affected countries are some of the world's most vulnerable. They lack access to the tools and resources they need to overcome poverty. Save the Children is calling on the world to stand up for the next generation. You can join us in taking action on this issue
here
. 
---
More children were living in conflict-affected areas in 2017 than at any time in the past 20 years, according to a new report released by the nonprofit organization Save the Children on Thursday.
Children's bodies, schools, and healthcare are increasingly in danger as a result. 
Take Action: Download the App and Help Kids Facing Conflict and Crisis Stay In School
Save the Children commissioned the Peace Research Institute Oslo to gather data for the report titled "Stop the War on Children: Protecting Children in 21st Century Conflict." Researchers found that 420 million children, nearly 1 in 5, were living in conflict-affected areas in 2017, up 30 million from the year before. An increase in fighting in urban areas near civil populations and a lack of adherence to international rules is believed to have fueled the spike.
For the purposes of the report, conflict-affected children were defined as those living within 30 miles of where one or more conflict events took place in a year within a country's borders. Children were most affected by conflict in Afghanistan, Yemen, South Sudan, the Central African Republic, the Democratic Republic of Congo, Syria, Iraq, Mali, Nigeria, and Somalia. 
The number of children who were specifically targeted by acts of violence, including sexual abuse, school attacks, and denial of humanitarian aid, rose to 25,000 in 2017 — the highest ever recorded, up from 10,000 in 2010, according to UN data referenced in the report. 
"Our analysis clearly shows the situation is getting worse for children and the world is allowing this travesty to happen," said Carolyn Miles, president and CEO of Save the Children.
Read More: How to Get Tickets to Global Citizen Festival 2019 in NYC
Without support, conflict-affected children lose out on the chance to reach their full potential and rebuild their communities. Children in conflict-affected countries are more than twice as likely to be out of school compared to those in countries not affected by conflict, according to UNESCO. When schools are ambushed, children run the risk of death or injury, infrastructure is destroyed, and education systems are weakened long term.  
Schools should offer safety and protection for children, but there were 1,432 verified attacks on schools in 2017, making it one of the worst years in recorded history for attacks on education, researchers found. Much of war-torn Syria and Yemen saw their education infrastructures reduced to rubble by missiles and bombs.
Right now, in war zones across the world, children are living & dying in unspeakable conditions. RT and help us #STOPTHEWARONCHILDREN. pic.twitter.com/kNNykHrMdC

— Save the Children US (@SavetheChildren) February 15, 2019
Girls living in conflict-affected areas end up suffering the most –– they are 90% more likely to miss secondary school. Young refugee girls are especially vulnerable when they lose opportunities to learn. Dropping out of school leads to higher rates of child marriage, exploitation, and trafficking. 
Learn More: The 2019 Global Citizen Festival in New York
Save the Children's latest report includes more than 20 effective ways governments and agencies can take action to protect children in times of war and conflict. Avoiding the use of certain weapons, seeking accountability for crimes against children, keeping schools safe, and finding new ways to support children's recovery can all help secure bright futures for vulnerable children.
---
The 2019 Global Citizen Festival in New York will be presented by Citi and Cisco and in association with our Production Partner, Live Nation. MSNBC, Comcast NBCUniversal, and iHeart will serve as Presenting Media Partners and will air a live simulcast of the Festival on MSNBC and on iHeart Radio Stations. The Festival will also be livestreamed on YouTube and Twitter, presented by Johnson & Johnson. 
Proud partners of the 2019 Global Citizen Festival include Global Citizen's global health partner and major partner Johnson & Johnson, and major partners P&G, Verizon, and NYC Parks.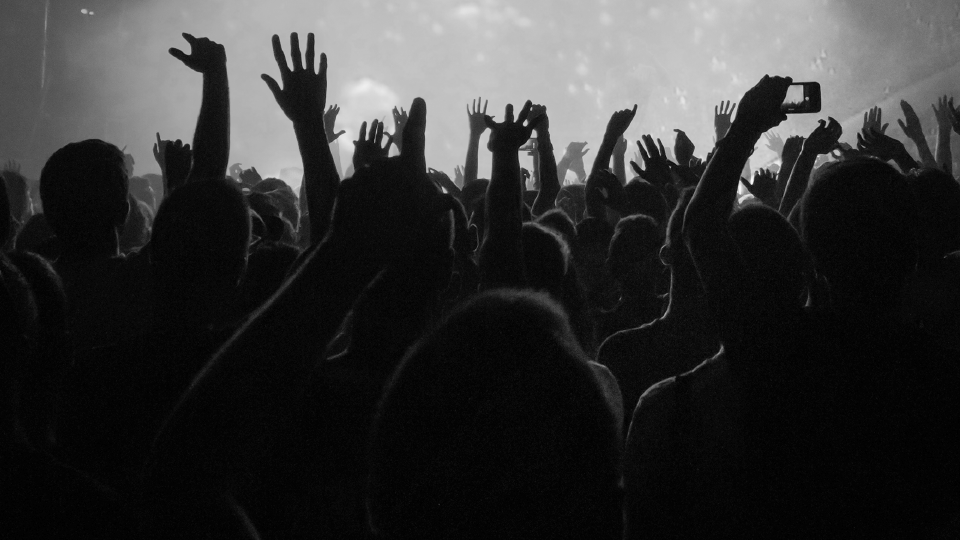 ---