Why Global Citizens Should Care:
The 2019 Festival in NYC gives Global Citizens a chance to take action on issues surrounding extreme poverty, and a chance to win free tickets to see an amazing show in Central Park. You can learn more here.
---
Queen + Adam Lambert, Pharrell Williams, Alicia Keys, OneRepublic, H.E.R., Carole King — you can see these artists and more in NYC's iconic Central Park, and tickets are totally free. 
That's because Global Citizen believes in the power of advocacy. We don't ask people for money — instead we ask people to use their voice to demand world leaders and corporations help us end extreme poverty. We ask them to make sure girls have an equal chance at education as boys; to ensure no child is left to die of a preventable disease; to help us reduce single-use plastics so our oceans stay healthy; and much more. 
Learn More: Global Citizen Festival 2019 in NYC
But in order to get leaders to do these things, we need your help — we need you to take action.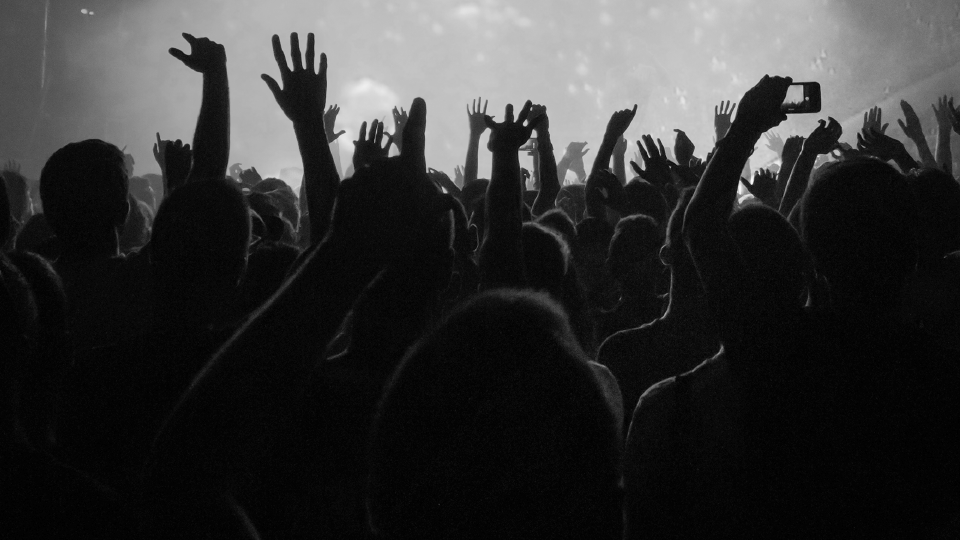 Here's how you take action to get free tickets to this year's Global Citizen Festival in NYC's Central Park on Sept. 28:
Download the Global Citizen app and either sign up or sign in if you're already registered.
Open the app on or after July 30, and start taking actions to earn Festival Points. These actions will be things like signing petitions, sending emails, or making phone calls to leaders, asking them to make commitments on our issues. Please note, this year call actions must be made during business hours of 9 a.m. to 5 p.m. EST. You'll be able to choose which actions you take as long as you earn enough points. You'll be told on July 30 how many points you need to enter for a ticket.
Once you have earned enough points by taking action, you'll be eligible to enter into a draw for a free pair (2) of tickets to the Global Citizen Festival in Central Park.
You'll be notified by email letting you know if you've either won tickets or if you need to try again in the next action journey.
If you don't win, don't fret; there will be a total of four chances to win tickets throughout the campaign. Watch your inbox for details on when new action-taking opportunities are starting.
If you do win, congratulations! You can start planning who you'll bring with you to Central Park! And if you like, you can still keep taking action and earn more tickets for more of your friends to come along.
Download the App Now to Start Taking Action
The Issues — What Are We Taking Action On?
Global Citizens are calling on world leaders to make commitments to empower people in extreme poverty. This includes:
Ensure people don't suffer needlessly from preventable and treatable diseases.
Give every child — including those affected by conflict and crisis — access to a quality education.
Stand in solidarity with women entrepreneurs around the world.
Make sure all people have access to enough nutritious food and clean drinking water.
Reduce the amount of single-use plastics that are used.
Can I buy a ticket?
Yes, tickets are for sale through our partner Ticketmaster. 
Are artists performing for free?
Yes, all our artists donate their time and talent to Global Citizen for free. We're able to throw this festival thanks to the generous donations from our partners, who pay for the related costs. This means we can give tickets away to Global Citizens for free. 
What kind of impact do these actions have?
Global Citizens have generated commitments and policy announcements from leaders valued at over $37.9 billion that are set to affect the lives of more than 2.25 billion people. This year alone, Global Citizens have secured nine commitments worth over $197 million that are set to affect the lives of more than 4 million people by 2030. 
Still have questions? Head over to our FAQ to find out more.
---
The 2019 Global Citizen Festival in New York will be presented by Citi and Cisco and in association with our Production Partner, Live Nation. MSNBC, Comcast NBCUniversal, and iHeart will serve as Presenting Media Partners and will air a live simulcast of the Festival on MSNBC and on iHeart Radio Stations. The Festival will also be livestreamed on YouTube and Twitter, presented by Johnson & Johnson.
Proud partners of the 2019 Global Citizen Festival include Global Citizen's global health partner and major partner Johnson & Johnson, and major partners P&G, Verizon, and NYC Parks.