Paul Simon gave the first-ever George Harrison Global Citizen award — meant to honor musicians who are also dedicate their life to activism — to the late Beatle at the Global Citizen World on Stage event in New York City Thursday night.
The event — two days before the annual Global Citizen Festival in Central Park — brought together dignitaries, activists, celebrities, and musicians to celebrate the commitments being made to fight extreme poverty.
George Harrison's son, Dhani, and wife, Olivia, accepted the award on his behalf.
"Forty-five years ago, my father felt the same concern and outrage all of us here are feeling for the millions of people — who at this very moment — are either trapped by war or have no choice but to take the treacherous leap of faith, uprooting their families in the distant hope that somewhere on this planet a sympathetic hand may reach out to them," Dhani Harrison said.
"It is really beautiful that you've chosen to remember how George inspired others, with this first Global Citizen Award, we are very honored and my family thanks you," he said.
"We just want to thank Paul Simon, who is truly a Global Citizen and who has been doing music for the sake of others for decades," Olivia Harrison said.
Then Paul Simon played a beautiful, stripped-down rendition of George Harrison's classic, "Here Comes the Sun."
One for the history books: @PaulSimonMusic sings "Here Comes The Sun," honoring the great George Harrison at the #WorldOnStage 🌎 pic.twitter.com/Wb79p2hnDT

— Global Citizen (@GlblCtzn) September 23, 2016
Hundreds of people attended the event at NYU's Skirball Center as a star-studded lineup welcomed humanitarians and world leaders to the stage.
The night included hosts SNL's Cecily Strong, Darren Criss, and Forest Whitaker, with musical performances by Tom Morello, Jon Batiste and Stay Human, Kesha, Regina Spektor, Aloe Blacc & Maya Jupiter, Warren Hayes, and The Kenyan Boys Choir.
"Music is a unifying force that brings people together across continents and reminds us that we are not merely members of a city, state or country, but of members of planet Earth," Hugh Evans, founder and CEO of Global Citizen, said in welcoming remarks.
Such an honor to meet the legend himself, Paul Simon, last night at #GlobalCitizen#WorldOnStage ⭕️ pic.twitter.com/4LexkXNanR

— Hugh Evans (@Hughcevans) September 23, 2016
Three astronauts, Ron Garan, Anousheh Ansari, Leland Melvin helped introduce the evening with a stunning film showing the perspective of Earth from outerspace.
"I hope my journey can be an inspiration —  especially for young women —  to see beyond the limitations that are put in front of them," said Anousheh Ansari, an Iranian female astronaut and part of the crew for Apollo 8.
Read More: What Does It Mean to Be a Global Citizen? A Perspective from Outer Space
A range of important humanitarian issues were discussed.
Education in Emergencies
A discussion was held on stage between Helle Thorning Schmidt, the former prime minister of Denmark and Chief Executive of Save the Children International, and Julia Gillard, the former prime minister of Australia and Chair of the Global Partnership For Education, with Lorna Solis, CEO of Blue Rose Compass.
Thorning-Schmidt and Gillard, two experts on education, highlighted the need to prioritize education for girls and children in conflict zones.
"[Refugees] want the hope that their children will get to live a better life than they did. And they are robbed of that if they don't go school," Gillard said. "We have to make sure that every child in every part of the world … gets the opportunity to go to school and to learn."
That's impact! MoE of #Argentina pledges 1,000 scholarships to @BlueRoseCompass refugee scholars #WorldOnStage@estebanbullrich@lornasolis

— GlobalCitizenImpact (@GlblCtznImpact) September 23, 2016
Then Global Citizen partners HP, Microsoft, and Western Union came to the stage to make commitments to education in emergency regions.
"In total, HP is committing more than $1 million to help refugees, alleviate poverty, and improve the lives of over 100,000 people in the coming year," said Nate Hurst, HP's Chief Sustainability and Social Impact Officer.
Microsoft shared remarks on a holistic, five-step commitment to improve access to technology, employment and even mental health service that they will be making for the world's 65 million refugees.
Western Union and The Western Union Foundation pledged $750,000 to the Whitaker Peace & Development Initiative to support life skills, and vocational training for around 10,000 refugees in Uganda over the next 3 years.
Global Health, Water & Sanitation
"Orange Is the New Black's" Taryn Manning and Chamki, a Sesame Street character from India, helped introduce the issue of water and sanitation.
They shared insight in the issue keeping 443 million children missing out on school due to lack of clean water and sanitation.
"The world would be such a healthier place if everyone knew as much about hand washing as you do," Manning chimed in after singing along with Chamki.
Waislitz Award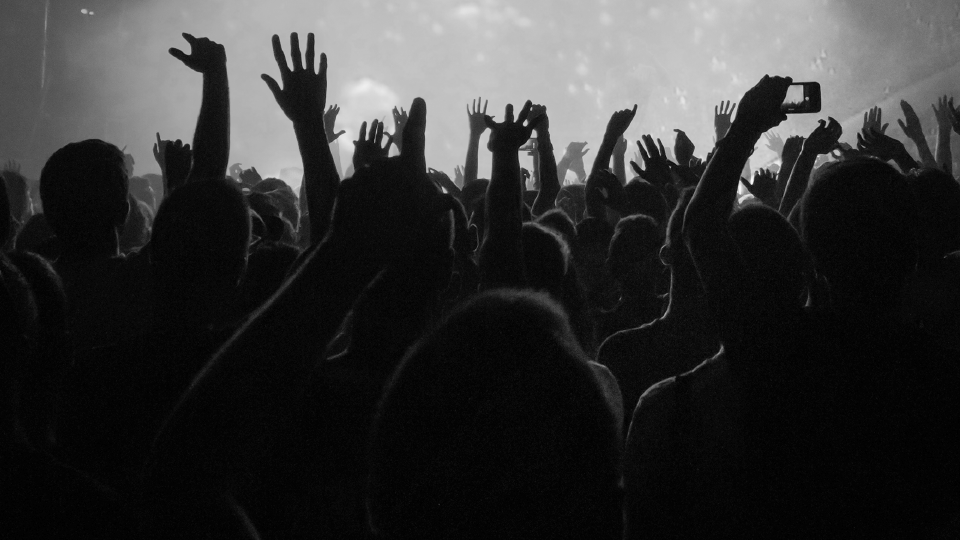 After the invigorating performance from Tom Morello and the Kenyan Boys Choir, Alex Waislitz and Gayle King brought our three finalists for the Waislitz Award. This year, all three were young female entrepreneurs working on life-changing initiatives. However, Clarisse — a woman who started an organic fertilizer company in Rwanda, won the top prize of $50,000.
Read More: Clarisse Uwineza Is the 2016 Waislitz Award Winner
Empowering Female Entrepreneurs
Furthering women-powered innovation — UPS, Walmart and Johnson & Johnson each commit to purchase $100M from women owned businesses over the next three years. This total $300 million commitment is set to affect 240,000 lives by 2019, follows 30,000 actions by Global Citizens, and will be delivered through our partners at WeConnect International.
Another empowered woman, Michele Sullivan, CEO of the Caterpillar Foundation, spoke about the power of collaborative efforts and their importance in passing bipartisan bills such as the Global Food Security Act.
Much 💖 💖 💖to @glblctzn for having me open their #WorldOnStage tonight!!! pic.twitter.com/QnHCcSgakC

— kesha (@KeshaRose) September 23, 2016
Girls & Women:
Shifting from an inspirational female entrepreneur, the event changed tones to discuss the ongoing Yazidi genocide, which has forced women like Nadia Murad into sex slavery. Marianne Pearl, from CHIME FOR CHANGE, led a conversation with Michele Mitchell, director of "The Uncondemned" and Murad Ismael a survivor of the Yazidi genocide on the incredulous violence against girls and women that persists in the world.
"[ISIS] took more than 6,000 to-7,000 women and children. The women were taken to be sex slaves. I've personally met girls who at the age of 9 were raped. They didn't even know what rape meant at the time," Ismael said.
Read More: How One Woman Became the Voice for Thousands of Rwandan Rape Victims
Actor Forest Whitaker then had a conversation with Aristarick Joseph, who is campaigning to end child marriage in his country of Tanzania.
Very proud to be on stage tonight w/@Aristarick1404 an amazing youth advocate for ending child marriage @GlblCtzn#WorldOnStagepic.twitter.com/f9m5hKziBm

— Forest Whitaker (@ForestWhitaker) September 23, 2016
"Women's rights are not just a 'women thing,'" Whitaker said. "It's a humanity thing and it's critical that men get engaged and work for the advancement of women and girls."
The evening ended with performances by Jon Batiste and Stay Human, who brought the audience to its feet. One by one Tom Morello, Warren Haynes, and Regina Spektor joined them onstage ending with a ramped-up rendition of "While My Guitar Gently Weeps" ending in a standing ovation.  
Now, onto Central Park!
Read More:How to Watch the 2016 Global Citizen Festival:Livestream, Live Blog & More