---
Why Global Citizens Should Care
---
Turn on the news. Brexit. Check Twitter. Brexit. Go on holiday to escape politics. Paper rests on hotel pillow instead of chocolate. Brexit — and a rather cross phone call to hotel management to complain about their confectionary policy.
It might seem unlikely, but plenty happened in 2018 that actually had nothing to do with Britain's (probable?) departure from the European Union in March 2019.
And, excellently, it paints the UK in a far more positive light than the news cycle might lead you to believe.
Take Action: Let's Celebrate UK Aid — and Ask the Government to Keep It Up
It all comes down to a little something called UK aid.
That's the phrase used to describe the money Britain invests in supporting the world's poorest people. It's used to fight famine, give children a quality education, advocate for gender equality, and loads more. There are 736 million people who survive on less than $1.90 (£1.50) a day right now — and UK aid aims to help lift them from poverty into prosperity.
Basically, extreme poverty is Alan Rickman's Hans Gruber in Die Hard: holding people hostage, exacerbating conflict, killing innocent people. UK aid is Bruce Willis — the Christmas miracle throwing bad guys like Ebola and food insecurity out of tall windows and sticking around to help out with a bunch of big-hitting sequels.
Surprise! We've found something that the @Conservatives and @UKLabour actually agree on: #UKAid ✊

|| @JamesCleverly@Tom_Watson@SamGyimah@DavidLammy@S_Hammond@AndyBurnhamGM@CarolineNokes@JonAshworth@JustineGreening@SKinnock@ClairePerryMP@Eleanor_SmithMP@BimAfolami || pic.twitter.com/BagzSzWmla

— Global Citizen UK (@GlblCtznUK) October 17, 2018
Ready for some numbers?
Britain spends 0.7% of its Gross National Income (GNI) on UK aid through the Department for International Development (DfID) — which in 2017 equated to just over £14 billion. Last year the biggest recipients of aid were Pakistan (£402 million), Nigeria (£327 million), and Ethiopia (£326 million), according to Bond, a network of charities working in international development. 
So let's forget about Brexit for a little bit — and talk instead about a few amazing ways that UK aid has been spent in 2018.
1. Women and children
In October, Global Citizen paid a visit to 10 Downing Street to deliver 86,000 petition signatures to British Prime Minister Theresa May urging her to stand with every woman and every child.
The following month, the UK pledged £50 million to the Global Financing Facility (GFF), a fund that helps improve the health and nutrition of mothers, children, and adolescents.
Read More: Young People's Actions Helped Raise $1 Billion For Mothers and Children Around the World
Five million mums and babies die from preventable conditions every year — and the money that Britain and countries like Germany and Canada invested into the GFF in November will help save the lives of 35 million women and children worldwide.
While we were campaigning for Britain to be a bigger part of the GFF family, we asked young people at the Labour and Conservative party conferences in Liverpool and Birmingham why they love their mums. Here's what they said.
Get ready to cry: we asked young people why they love their mum ❤️️

Agree that mums everywhere deserve protection? RT to support @theGFF and help us urge countries to #InvestInHealth ✊ #GFFReplenishment

Learn more: https://t.co/5KkcmBKUYvpic.twitter.com/hlBW9iy0SO

— Global Citizen UK (@GlblCtznUK) November 6, 2018
2. Female Genital Mutilation (FGM)
FGM is the non-medical procedure used to remove or injure female genitalia. It can cause severe bleeding, complications in childbirth, issues with urination, and much more — and affects over 200 million women and girls around the world.
And in November, Britain made the world's largest-ever investment into ending FGM worldwide. DfID will invest £50 million over the next five years that will help fund grassroots campaigns, community programmes, and girls' clubs in schools.
The UK has already helped support over 3 million women and girls to get protection and care from FGM since 2013 — convincing communities that account for 24.5 million people to pledge to abandon FGM, and helping to enact bans in Nigeria, Gambia, and Mauritania.
Read More: FGM Happens in the UK, But Is Obscured by a Very British Silence
But this fresh funding is a significant escalation.
"I'm extremely proud and excited that our UK government will invest in the safety of our girls," anti-FGM campaigner and psychotherapist Leyla Hussein told Global Citizen. "FGM has devastating physical and emotional effects. Some of us will live with this for the rest of our lives, but with such investment we can ensure FGM ends within a generation."
"I hope many leaders around the world make such an investment in girls, too," she added. 
FGM is a serious violation of human rights – but what exactly is it?

Watch the video — and learn more here: https://t.co/UnQvy4VtzUpic.twitter.com/ElMZxyQIBn

— Global Citizen UK (@GlblCtznUK) November 2, 2018
3. Beating back Ebola
When Ebola swept through West Africa in 2014 and 2015, it cost the lives of over 11,300 people, and nearly 30,000 people were infected.
So when the infectious disease again reared its ugly head in the Democratic Republic of Congo (DRC) in May, the world was immediately on high alert.
UK aid helped develop a vaccine, and paid for thousands of doses to be delivered to some of the hardest to reach places in the DRC. After two months, the DRC was declared free of Ebola.
Read More: This Is How the British Public Helped Stop the Spread of Ebola
"Our response shows how seriously we take such health threats around the world," said Penny Mordaunt, Britain's secretary of state for international development. "UK aid support and expertise were key to containing this deadly outbreak, helping to prevent a repeat of the widespread death toll from the 2014-15 West Africa epidemic." 
"Our contributions are helping to limit the spread of Ebola and other deadly diseases, making the world — including the UK — a safer place," she added. 
However, another outbreak in August has seen the situation worsen once more. There have since been another 489 diagnosed cases in the DRC, including 280 deaths, according to the Conversation. It's now become the second largest Ebola outbreak in history. 
UK aid isn't just for Christmas. It will play a extremely important role in fighting the crisis going into 2019, too.
4. Fighting famine
Afghanistan is still recovering from over a decade of war — and in the last year it has been hit by one of the worst droughts in its history.
Between now and February it's expected that 10.6 million people — almost half its total rural population— will be under threat from serious food insecurity.
Read More: Mum 'Had No Choice' But to Sell 6-Year-Old Daughter for £55 Amid Afghanistan's Severe Food Crisis
In response, Britain has contributed £67 million in UK aid to fight the famine over the course of 2018. That includes a fresh cash injection of £25 million from November that will help provide food or cash transfers to 602,660 people for three months, and tents and urgent relief items for up to 260,000 people displaced by the drought.
News - #UKaid to provide new life-saving assistance to hundreds of thousands of Afghans at risk from severe drought: https://t.co/sxh0AC0GiVpic.twitter.com/52T1hmpPB0

— DFID (@DFID_UK) November 26, 2018
5. Girls' education
Back in April, thousands of young people gathered at O2 Academy Brixton in London for Global Citizen Live — an epic night of music and activism with Emeli Sandé, Professor Green, Maya Jama, and loads more.
And after 64,000 Global Citizens tweeted, emailed, and petitioned the UK government to step up for girls' education around the world, Penny Mordaunt joined us on stage to answer the call.
Mordaunt committed £212 million in aid to the Girls' Education Challenge, a UK-led fund that will use the cash to provide 973,000 girls across Commonwealth countries access to a quality education.
"Right now young girls are being forced to drop out of school, and they're not getting the same opportunities as their brothers," Mordaunt told the crowd at Global Citizen Live. "I know you know this because you write to me and the minister, you tweet, you campaign — you do all those things."
And the crowd goes wild.
AMAZING! @PennyMordaunt just reiterated that Britain will pledge £212 million to help a million vulnerable girls go to school across the Commonwealth 🙌🙌 #GlobalCitizenLive⭕ @DFID_UKpic.twitter.com/qWFMijUxmb

— Global Citizen UK (@GlblCtznUK) April 17, 2018
6. Bees
UK aid brings serious spending power to tackle the world's greatest challenges.
But in Monmouth, Wales, a £50,000 grant from DfID has helped a small charity train beekeepers in remote regions around the world.
Read More: This Small Welsh Charity Has Trained Thousands of Beekeepers in Over 50 Countries
Bees for Development has already reached thousands of families in remote villages across 50 countries. But the fresh funding will help them support entrepreneurs in Ethiopia to launch their own bee businesses.
DfID's Small Charities Challenge Fund was launched in 2017 specifically to provide funding to charities with an income of £250,000 or less.
We're indebted to the generosity of our supporters – and have been since we got going 25 years ago. BfD is a small, unique charity with big ambitions. The kindness of our supporters helps alleviate poverty and sustains #bee populations. Thank you! #internationaldevelopmentpic.twitter.com/Fry29Lq0Nm

— Bees for Development (@BeesForDev) June 7, 2018
7. Landmines 
Deaths from landmines have, this year, reached the highest levels for a decade — and horrifyingly, half of those killed are children. 
And in areas where many of the men have died from conflict, women have stepped in to become the solution — often as part of the HALO Trust's global efforts to tackle active landmines.
That's where UK aid comes in: in 2018, DfID invested £46 million in the HALO Trust to protect 820,000 people from threat of lethal landmines.
Read More: This Mother Is One of Hundreds of Brave Women Helping Clear Their Countries of Landmines
"Before I began working for HALO, life was a struggle," said Olimpia Nduva Chicoma, 27, a mother and HALO Trust mine excavator from Angola. "I worked many jobs — in a salon, as a cashier in a shop, and tried to earn money by selling clothes and shoes."
"When I first heard that the job with HALO involved removing landmines I was frightened — I thought maybe I will die doing this," she continued. "But my friends and family encouraged me, they told me to be strong and go and do the training. I remember excavating my first real mine, I was very afraid but now I am happy that I can do this work."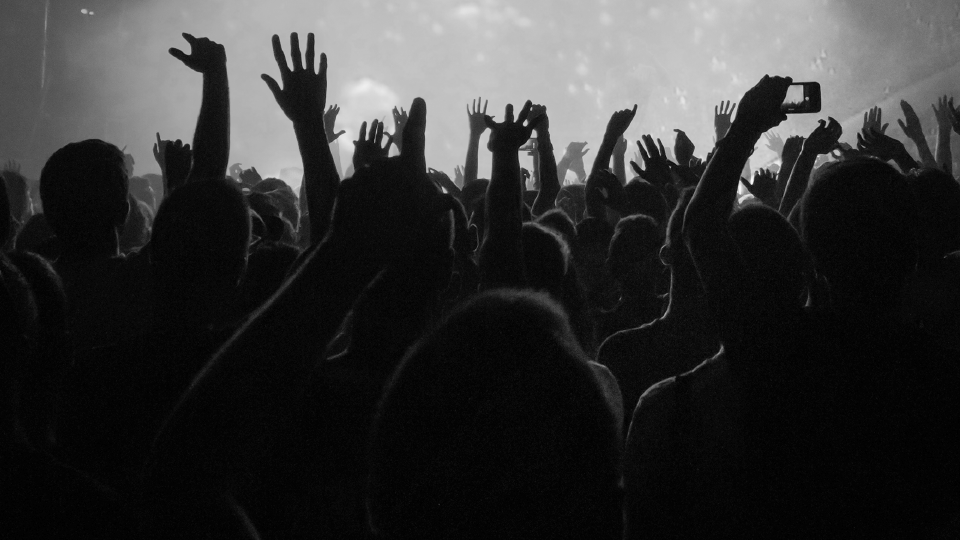 8. Rohingya refugees
It's the British people who are to thank for the lifesaving work of UK aid — simply by paying our taxes.
But we did so much more to support the world's poorest in 2018. From the £38 million raisedin a single night of television with Sport Relief to the record-breaking £6.7 million fundraised for Soccer Aid, generosity disseminates throughout every aspect of British life. Last year, in fact, the British public donated an astounding £10.8 billion to charity — and 2018 stayed true to form.
Read More: The British Public Has Raised Over £28M in 1 Year to Support Rohingya Refugees
Over the last year, Britons raised over £28 million to help Rohingya refugees — who fled horrific violence in Myanmar in what the United Nations described as a "textbook example of ethnic cleansing."
It was in response to an appeal from the Disasters Emergency Committee (DEC), an organisation made up of 13 UK aid agencies, and helped provide food, clean water, and shelter for hundreds of thousands of people. That was then topped up by the government with £5 million from its UK aid match scheme.
Teamwork — it exists!
Your generous donations have meant our #Rohingya crisis appeal has raised a huge £28m, incl £5m in @DFID_UK#AidMatch.

Help us reach more people in the world's biggest refugee camp by sharing our fundraiser: https://t.co/SZzwittsKv#UKAidpic.twitter.com/fPTDAVYspX

— DEC (@decappeal) August 23, 2018