Chapter 1: Leyla
Leyla Hussein is — at first glance — glamorous, vibrant, and brimming with an unstoppable energy that can switch in a moment from bubbly to boiling. Across three interviews over the course of four months and two continents, she effortlessly bounds from cracking jokes about race to passionately recounting conflicts she's had with the country's most powerful politicians. She is exuberant, though her mission — and the reason for our conversations — is deadly serious: to end female genital mutilation (FGM) and support the brave women who've experienced it.
Take Action: Help Global Citizen End Female Genital Mutilation
The British-Somali activist is a survivor, writer, and licensed psychotherapist who has specialised in helping victims of sexual violence, including FGM survivors, for over a decade. In 2013, she founded The Dahlia Project, the UK's first therapy service for FGM survivors, and she now trains health professionals, teachers, barristers, and mental health workers on an issue that she calls "one of the worst genocides against girls " — highlighting the severity of the practice rather than its death toll. But she's also a storyteller, a patient observer to her clients' most terrible experiences, and a roaring Estuary English voice that rails against injustice like a storm.
Hussein shared one such client experience.
"It was one of the worst forms of FGM: almost everything was taken away," Hussein said, her voice quietened for a moment as the rest of the world bustled, without notice, around her. "You could feel her bone… It would've been too dangerous for her to be reopened because the organs would've been exposed. Literally cut to the bone. During the assessment it came up that she also had her breasts removed."
The story is a chilling example of something Hussein has encountered all too often: girls in the UK harmed by FGM: the non-medical procedure that partially or totally removes female genital organs. There are 200 million women and girls alive today who have undergone the dangerous practice — and in Britain there's an estimated 137,000 who suffer in silence. But until relatively recently, it was perceived as an exclusively foreign issue.
Read More: FGM Among Us — Real Stories from Germany, Canada, and the US
In 2013, Hussein starred in "The Cruel Cut", a BAFTA-nominated Channel 4 documentary, and drove dozens of her supporters on a colourfully decorated #StopFGM bus down the M25 to talk to British Prime Minister Theresa May, the Home Secretary at the time, in her Maidenhead constituency. May refused to see Hussein and her supporters. The incident trended on Twitter, and along with photos of a batch of cupcakes made to look like vulvas (a homemade speciality), helped Hussein get 110,561 signatures on a petition calling on the government for an action plan to stop a "very British problem".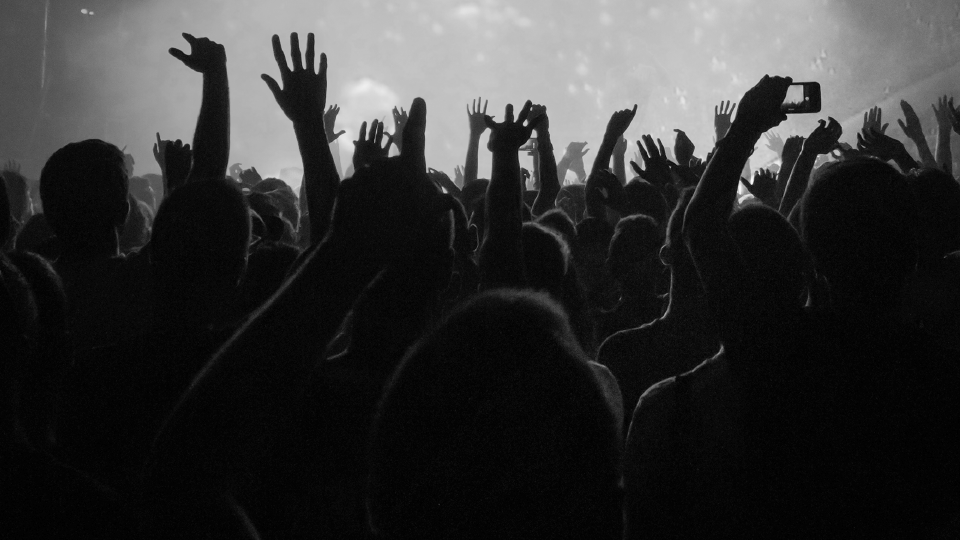 Leyla Hussein.
Leyla Hussein.
Image: Imogen Calderwood
"I wanted her to get the point," Hussein said of the confrontation with May. "This is really f---ing serious issue and she can't ignore me."
"In 2016 I came face to face with her, but she didn't know it was me," she continued, talking with the haste of a person who often has more to say than time to share it. "I'm standing there by myself, the only black woman in the room. Theresa May and her people walk straight to me — I think she was looking for a photo opportunity with a black person — and I thought, "oh no she didn't!"
After a friend quickly introduced them, it soon transpired that May knew exactly who she was. Hussein has been a defining voice fighting FGM in the public eye for years — and it seems that, finally, the urgency of the issue is starting to break through.
Chapter 2: A Very British Problem
FGM has been illegal in England and Wales since the 1985 Prohibition of Female Circumcision Act. It was replaced by the Female Genital Mutilation Act in 2003, which extended the jail term to 14 years and criminalised "holiday cutting", the act of taking a girl overseas for the procedure. The FGM Act was then amended with the 2015 Serious Crime Act, introducing protection orders to temporarily remove at-risk children from their families, allow anonymity of victims, and enforce mandatory reporting for frontline health professionals.
The compulsory reporting and the resulting NHS data is valuable — and is the first national instance of tangible medical data about a crime that has been hard for officials to define and quantify. The first annual report from the data (April '15 to March '16) found 5,702 new FGM cases, or one every hour that year. The second (April '16 to March '17) saw 5,391 new cases, most of whom were 5 to 9 years old when the procedure took place.
Meanwhile, a report published by Equality Now and City London University estimated that 137,000 women and girls live with the consequences of FGM in the UK, enough to fill 1,522 of Hussein's bunting-garnished red double-decker buses.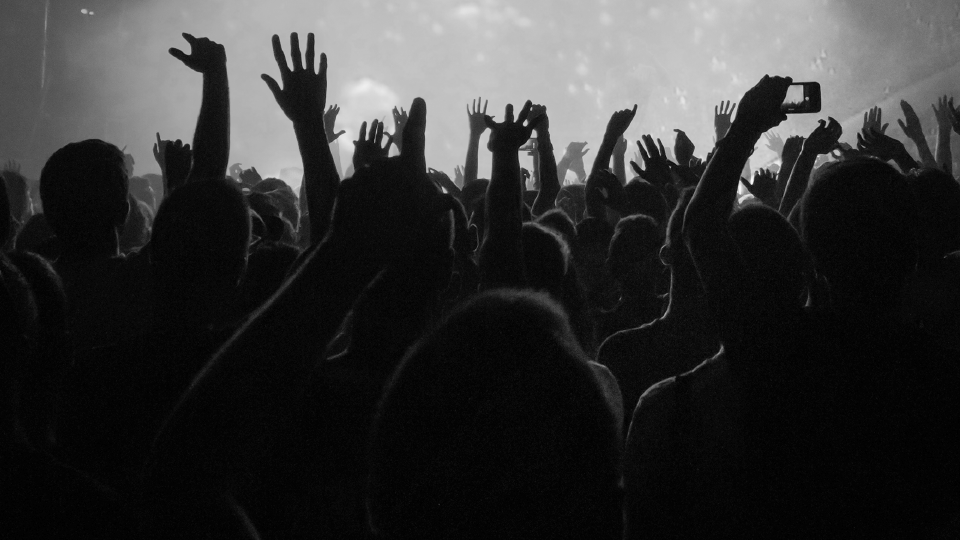 And that number may still be a low estimate, according to Jacqui Hunt, the European director of nonprofit organisation Equality Now, which uses the law to protect and promote women's human rights. She told me that the 137,000 figure was a "conservative estimate", and that the NHS data was "clearly absolute proof that FGM is happening, or that people who have undergone FGM are in this country — because the NHS is already treating many of them."
"Those numbers will triple — all you need to do is ask how many Somali women live in the UK," Hussein added, referring to the most recent NHS statistics which found that women from Somalia made up a third of new cases. The Somali population in the UK is estimated to be 103,000, the majority of whom, 62,000, are women, according to the latest study from the Office of National Statistics. "When [98%] have undergone this practice [in Somalia], that gives you a hint of how many women are living with it."
Still, while it's clear FGM is happening to women in the UK, it seems that it's often concealed on the periphery with veiled whispers and inconspicuous school absences. Recent research from the Foundation for Women's Health Research and Development (FORWARD) suggests that even among at-risk communities there's been a historial reluctance to talk about it. That secrecy makes it even harder for researchers, policy makers, and activists to gather concrete data on how often FGM is practiced and by whom in order to find potential solutions and interventions.
Meg Fassam-Wright, who served as acting director of the National FGM Centre, run by Barnardo's and the Local Government Association, between April 2017 to January 1, 2018, said she saw that secrecy play out in her work time and again. 
Fassam-Wright led a team of social workers who connected with families at risk from FGM. According to her, every pilot local authority in east England told her team that FGM wasn't a problem in their area. When she and her team started working, though, they were flooded with increased referrals and requests for help and resources.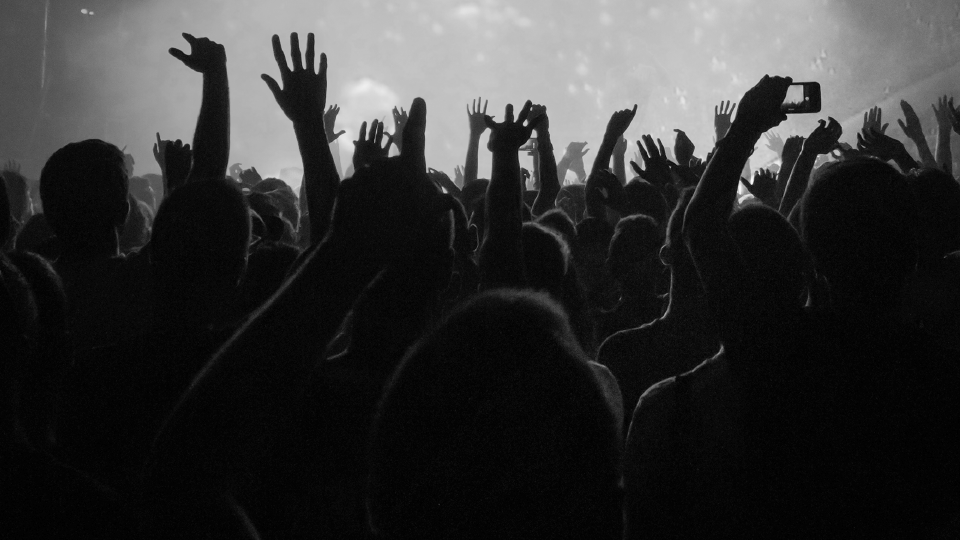 "We need to recognise it's a hidden form of abuse and take steps to address it," Fassam-Wright said. "My concern is that it can be the case that — because it's hidden — it can be easy to deny that it's present."
The question facing Fassam-Wright and Hussein as they go about their work is a tricky one: how can you defeat a beast that benefits from the myth that it doesn't exist?
Hussein lives this issue every single day: it's her job, her purpose, her story. It means that so much more is at stake in this fight — both for the 200 million women globally who have also undergone FGM, and for her own mental health.
"I'm always shocked. I know I need to take breaks… because it's too much," she said. "If I didn't have regular supervision I'd be suicidal. What makes me different from other counsellors is that I'm someone who has been through the practice. I have to relive it through my clients."
"But there are happy stories afterwards — it's not just therapy work," she added, exhaling as she reflected. "To see a group of Somali women doing yoga on a regular basis, some have gone back to long term studying, to see them go back to school, some of them have left their volatile husbands, a few of them have become big campaigners... This is why we do this hard work: to create a little bit of safe space."
FGM lurks in a miasma of muted suffering — just where we can't see it. Therefore a prevailing question lingers: what have we been doing to bring it into the light?
Chapter 3: A National Scandal
At 10.10am on November 24, 2012, Dr Dhanuson Dharmasena was bleeped to attend the birth of a baby boy at Whittington Hospital in north London — an unlikely moment that would lead to the only FGM trial seen through to completion in British history.
Dharmasena's patient had undergone type three FGM — called "infibulation", where the outer labia is often sewn together to narrow the vaginal opening — at age 7 two decades earlier in Somalia. Dharmasena had to unstitch her external labia, called "deinfibulation", to deliver her baby safely. But when Dharmasena then resewed her back together after delivery to stop the bleeding, an illegal act of FGM called "reinfibulation", it led to his prosecution, according to the Guardian.
Read More: 8 Countries Where FGM Has Affected Over 80% of Women
It was a complicated, high profile case that drew important attention to "systemic failures" — which the judge said was the fault of the hospital for the not recognising FGM before the mother went into labour. Dharmasena's defence attorney told the court that he had received zero training on FGM. Exactly four years and two days ago, Dharmasena was acquitted by jurors in under 30 minutes.
But in the 33 years since FGM has been illegal in the UK, how can Dharmasena's case be the only completed trial? The lack of convictions under the FGM Act, branded a "national scandal" by the home affairs select committee, suggests, according to experts and activists, that the law itself either isn't working or it isn't being applied correctly — FGM continues to exist in the UK and without any official penalties, the law isn't acting as a strong deterrent.  
The UK's second-ever FGM trial is provisionally scheduled for March 5. A 49-year-old man from south London faces two counts of FGM against his own daughter.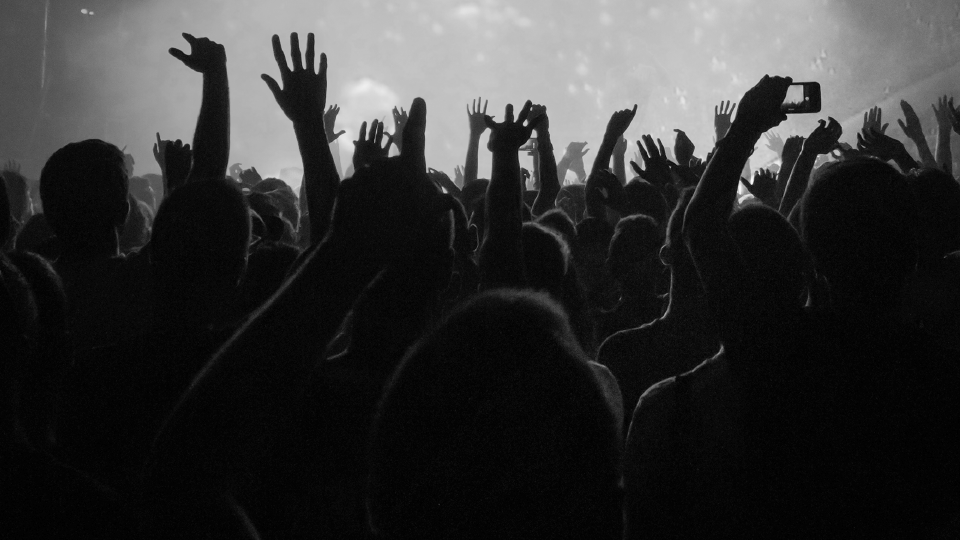 Hussein believes a large part of the problem is that the FGM Act requires children to testify against their own parents. She argues that all FGM cases should be considered under existing child abuse laws, not a specialised FGM law like the FGM Act— and has even campaigned to remove it.
"For me, we already had laws that protected children," Hussein said. "Use that law! The reason it works so well in France was because France never had an FGM Act."
In France, FGM is prosecuted under the existing criminal code, including laws which govern intent to cause bodily harm, exacerbated when committed against a minor. It successfully pursued over 40 prosecutions between 1979 and 2014 as a result, and the method was recognised by the home affairs select committee as an "effective" deterrent, acknowledging that Britain had been too "passive" in its approach.
France also requires regular medical checkups in order for citizens to participate in social security, which has allowed doctors and authorities to gather more evidence for prosecution — a controversial system that Britain will not imitate.
Read More: Africa's First Female President Bans FGM on Her Last Day in Office
"I think it's a very interesting question of whether we need specific laws for every single type of abuse or whether we can have a generic law which should fit all," added Jacqui Hunt. "Is rape in marriage a crime if rape is a crime? Some people say it is, some people say it isn't. What I think the [FGM Act] is aiming to do is make sure that everybody is absolutely clear of what is a crime and what isn't a crime."
Dexter Dias is an international human rights lawyer and activist who co-chaired the Bar Human Rights Committee to the Parliamentary Inquiry into FGM in February 2014 — the influential report which led to the amendments enforced by the Serious Crime Act in 2015. After a quarter of a century working in social justice, he's learnt that gathering evidence for prosecution can be difficult when "communities don't want to bring it to the attention of the authorities." But despite its lack of convictions, he told me the FGM Act serves an important purpose.
"I think the reality is that we've got the legislation for a reason that's practical, but also symbolic," Dias explained. "Practical because it complies with international standards, and expresses this country's repugnance and contempt for this harmful social practice. But on the symbolic level, it's important that people realise that it is a particularly egregious offence — not just another criminal offence — that blights 3 million people a year [globally], one every 11 seconds."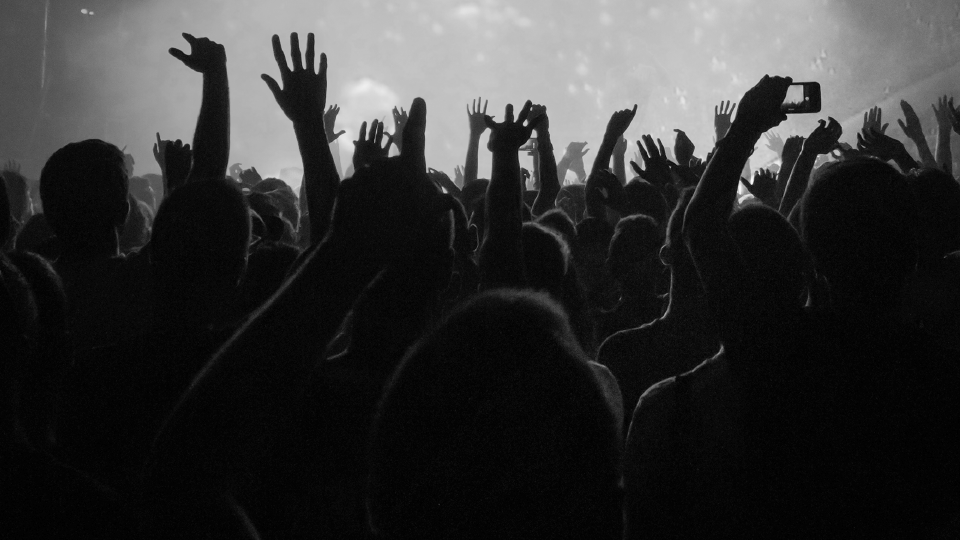 Dias acknowledged that there are flaws within the law — like how children must testify against their parents.  Yet, the "legal reality", he said, is that children have not needed to testify yet because the only two criminal prosecutions thus far had involved an adult. Could there be a chance that a child's reluctance to testify might be stopping authorities from prosecuting in the first place?
"It's highly possible," Dias said. "It could happen."
But there's hope for Hussein and other activists who want more forceful government intervention. The amendments to the FGM Act passed with the 2015 Serious Crime Act also created FGM protection orders — something Hussein described as "the best thing that's ever happened around the law". It allows a court to temporarily remove children from their families if they're at risk.
According to Fassam Wright from the National FGM Centre, protection orders are often taken out with the help of the affected family; showing that the law is most successful when applied alongside at-risk communities, instead of against them. Indeed, Hussein said that in the two cases she's been involved with, it was "the siblings that prompted the case."
Dias, who helped pass the amendments through Parliament, explained to me how protection orders must work hand-in-hand with the communities who could wield them — or it's very possible the problem will get worse, not better.
"It's consistent with the United Nations approach, which is that the optimal way to deal with these complex social problems rooted in tradition and culture is to work collaboratively with affected communities," Dias said.
The UK's approach, based on that UN model, is to equip courts with flexible but effective preventative powers that can help protect children while the government also tries to work with the community.
Read More: A New FGM Case Is Reported in the UK Every Single Hour, Says New Study
"When you drive it underground you're going to have the paradoxical effect of reinforcing the very harmful social trope you're trying to avoid," Dias said. "What happens is that traditional communities, where they are being constantly deprecated and ostracised, resort to traditional practices in order to accept an identity and sense of self. That is what's going to reinforce the practice instead of eliminating it."
Still, preventative powers are just one tool in the government's kit — prosecution is another, and without it, girls may still fall victim to cutting, activists say.
"I hate this fucking law," Hussein declared. "I don't like FGM law. We should never have had it in the first place. It's been the biggest loophole and it's why we haven't even had a prosecution."
Despite the 2015 amendments, Hussein clearly remains sceptical. But protection orders at least set a precedent for best practice: until the law is further perfected and more effectively applied, perhaps the answer lies with communities themselves.
Chapter 4: Bristol — a City of Change
Muna Hassan was born in Sweden to Somali parents, and moved to Bristol when she was 12. She first thought FGM was a "daft acronym" for banking jargon, and had only heard about circumcision in a male context. She had never heard anyone even mention it, until, aged 13, a teacher — Lisa Zimmermann — posed a question that would change everything for her.
"She asked me if I knew what FGM was — and I had no idea," Hassan said, sipping a tea in a stylish coffee joint near Barbican, London — a bright cafe with low hanging lights and burgundy leather sofas that reminded her of home. "I went home and googled it, and I got that feeling that it had happened to someone I know."
"Obviously the more you read about stats on Somalia, you see the 98% [of women who have undergone it]," she said. "I was like: my Mum's born there, my grandmother's born there, my aunt's born there, my cousins are born there. Oh my god, have they all gone through FGM?"
"Pandora's box was opened without my teacher realising," she added.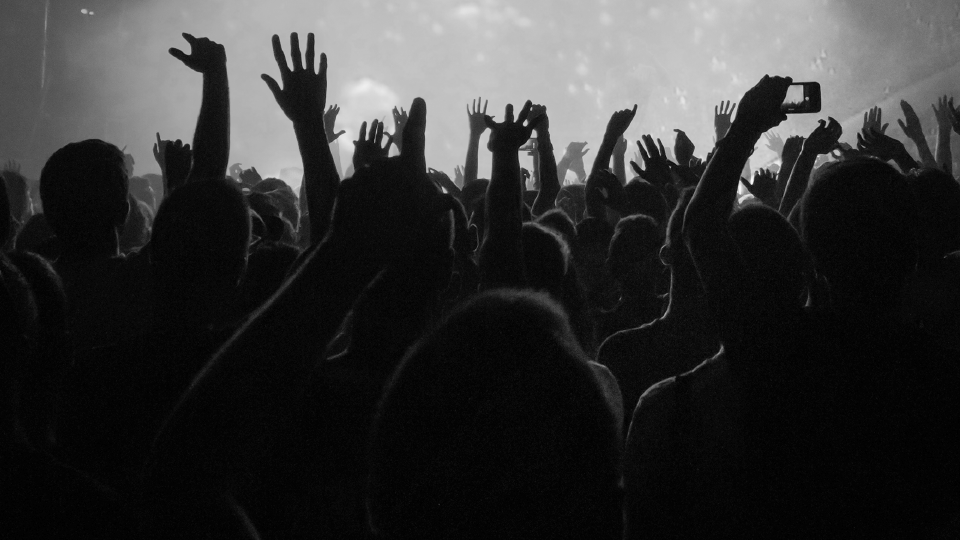 Appalled by the lack of awareness, Hassan starting writing poetry with classmates and created a radio play about FGM — sparking protest in a community accustomed to convenient silence.
"There, I am not a woman if I do not have it done," reads one poem she wrote, published anonymously. "Here, I am not a woman if I have it done. Who am I?"
With the help of Zimmermann, Hassan co-founded a grassroots charity called Integrate UK in 2007 — a youth-led charity that empowers young people to transform society through creativity and passion. It was officially registered as a non profit organisation with the Charity Commission for England and Wales in 2009.
In July 2012, Hassan then represented Integrate on BBC Newsnight, and told former Prime Minister David Cameron to "grow a pair" and take a stand on FGM.
Hassan's mother didn't know what "grow a pair" actually meant — it didn't translate kindly into Somali. But when her brother dutifully informed her that she was referring to the Prime MInister's genitals, she hit the roof.
"I got grounded for two weeks," Hassan said, smiling, her palms on her cheeks, shielding her face from the memory. "But when someone's ego is that big, sometimes you need to burst the bubble: the world is not as black and white as you make it seem."
And, in some ways, Hassan's gamble paid off: Cameron announced a £1.4 million FGM Prevention Programme at the 2014 Girl Summit and paved the way for the Serious Crime Act amendments the following year. The government committed £270,000 to be shared among 17 projects across England, including £19,807 for Integrate UK to train 10 young people to educate students all over the country.
Caption: #MyClitoris, a music video by Integrate UK in response to an Economist article where two medics advocated for legalising minor forms of FGM. It was shared online by Caitlin Moran and Lily Allen.
Now, Hassan is studying postgraduate nursing at King's College London, while Zimmerman —  the teacher who first talked to her about FGM — is Integrate's director, supporting a grassroots movement led by young people just like Hassan. They host workshops where they engage young people in open conversations about FGM. Zimmerman said that the charity reached 8,000 people in the last academic year.
"Because the young people are talking about it, inevitably the parents start talking about it too," Zimmerman said. "I think If you're trying to break cycles then you've got to make it work with the people you're speaking to."
Dr. Emma Hunt, 24, studied medicine for six years at Bristol University. She often encountered Integrate through informative posters on campus — something she's yet to see in London, where she now works as an FY1 doctor. She attended one of their workshops, and described it as "approachable".
"Integrate had everyone in the room just say the word 'vagina'," she said. "I still think people even see the word as a taboo, and to do that broke down some boundaries in the room and encouraged discussion... It's bizarre how some of my peers, particularly male, shy away from conversations about women's health. Instead they panic and refer to Gynae without much thought."
Read More: This Heroic BBC Presenter Rescued a 13-Year-Old Schoolgirl From FGM in Kenya
Even before Integrate was getting young people to shout about FGM, Bristol was prepared for a vagina revolution. FORWARD led a citywide female empowerment program called the Bristol Model on FGM, and conducted two studies, one in 2008 and one in 2016, in which young Bristol women went out and interviewed other young people about FGM.
Over the course of eight years, researchers found that many people, including immigrants from Somalia, Sudan, and Eritrea, had all started talking more about FGM — bringing those "hidden" whispers into light — and that dialogue can inspire a huge shift in views, increase awareness of the legal deterrent, and, especially in men, lead to community members taking action against it.
"My opinion is that people are much more comfortable talking about FGM in Bristol than in most cities," Zimmermann added. "Almost all the taboos have been lifted: we've got boys and men talking about it, that in itself has a massive impact. I also think that because of the Bristol Model and the professionals that we work with, everyone is on board so everybody is reporting it the way they should."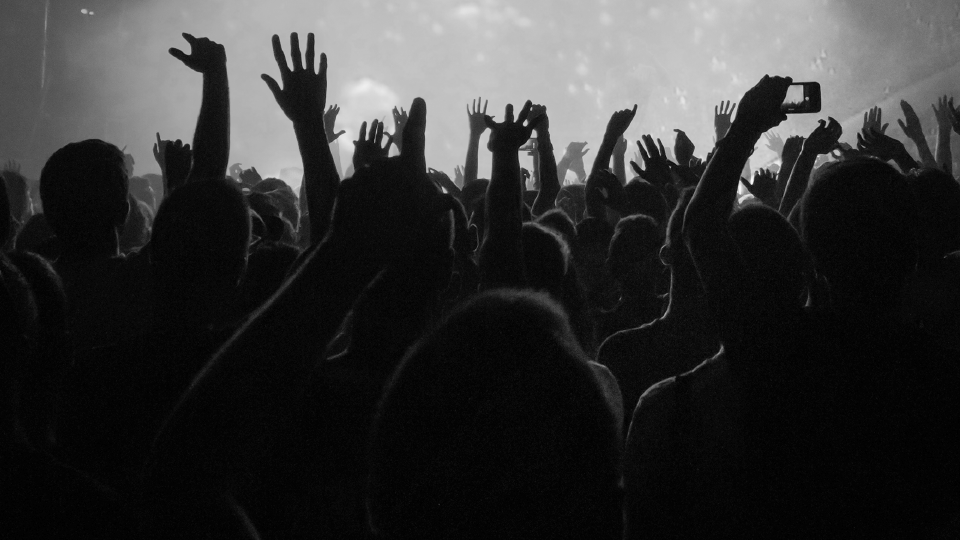 The report also found that more professional training was needed among the police, health, and social services to build trust with different cultural groups that may have felt isolated, and therefore more likely to keep traditional practices a secret.
The Bristol Model's success is incredible — for Bristol. But experts say it needs to be duplicated all over the United Kingdom.
Openly talking about FGM truly can protect girls from it too, according to NHS data. Between April 2016 and March 2017 there were 335 newly recorded cases of FGM in Bristol, second only to Birmingham as the highest in the whole country in that period. The majority of women were between 30-35 years old, implying that they underwent the practice years previously. But, in context, this can be viewed as positive. The more medical training professionals receive, and the more aware people are of the issue, the more likely they are to recognise FGM when they see it.
Bristol is a beautiful benchmark — an example the entire country can learn from and a city of change with education as its key export. Now, the group that began talking about FGM as Integrate Bristol has transformed into Integrate UK, and is training more students and professionals around the country on what FGM is and how to deal with it.
Through community outreach, education, conversation, and legal enforcement, FGM can be eliminated in the UK. Muna Hassan is known for boldly speaking truth to power when she felt David Cameron could do more to fight FGM — and for Prime Minister Theresa May, she has more words that rattle:
"Be a feminist," Hassan said.
And in the meantime, Hassan, the leaders at Integrate, and activists like Hussein will continue to fight for the issue to be community-led and nationally destigmatised — until suddenly vaginas will no longer be such a terrifying topic for a country chained by a very British silence, around a very British problem.
Global Citizen campaigns on the Global Goals, including Goal No. 5 for gender equality. Take action with us here — and demand that world leaders #LeveltheLaw by enacting and supporting the implementation of laws that protect girls and criminalise FGM. Help end this harmful practice for good.