Why Global Citizens Should Care
Global Goal 5 to end gender inequality is a fight on multiple fronts, including empowering women, tackling period poverty, and stopping female genital mutilation. Activist Scarlett Curtis has found huge success beating back each of these issues — and here she tells Global Citizen exactly how she did it.
Take action here to fight for women's rights around the world.
---
Can you remember the last time you saw women support one another in a movie?
Oscar winners Bohemian Rhapsody and Green Book were among many that spectacularly failed the Bechdel Test last year, that famous marker which checks if a film features female characters that talk to each other about anything other than a man. But that's Hollywood: it's old, slow, and whiter than an Andrex puppy. 
The real world is built on sisterhood. It's Lady Gaga standing up for Kesha in court, or Lauren Laverne and Caitlin Moran retweeting each other's work. It's Phoebe Waller-Bridge's Fleabag dropping everything to help her sister through a crisis ("Hair is everything, Anthony!"). And it's women like Scarlett Curtis, daughter of Bechdel-approved director Richard Curtis and writer in her own right, who dedicates her career to championing the incredible female activists that inspire her.
Take Action: The Next World Bank President Must Support Women and Girls
Taking down everything from female genital mutilation to period poverty, the 24-year-old feminist activist has been the quiet architect behind some of Britain's biggest Brexitless stories over the last six months, always empowering young women with the right plan, at the right moment, on the right platform — despite fierce opposition from powerful individual men.
That ideology is exemplified by Feminists Don't Wear Pink (And Other Lies),a collection of intersectional essays she collated in 2018 featuring Black Lives Matter co-founder Alicia Garza, supermodel Adwoa Aboah, and loads more.
"I knew that I didn't want to write a feminist book by myself because at the time I was a 21-year-old privileged white girl, and no one needs to reads a whole book by them!" Curtis tells me. "I felt like the movement I was a part of was so exceptional and so diverse that it could never be summed up in a book that was just written by one woman."
But the movement met resistance in October when billionaire Topshop boss Sir Philip Green found a pop-up selling copies of the book in his flagship Oxford Circus store — and promptly ordered for the whole display to be taken down within 20 minutes. The chain later apologised, and donated £25,000 to Girl Up, the UN charity the book's profits helped support.
"I have no idea what motivated him to do it. There's been various conspiracy theories and I don't really care," Curtis says. "The thing that really hurt me was that I basically grew up in Topshop. There's this man who has so much influence over so many young girls, who has made his fortune off this moment when a young girl becomes a woman."
Earn Rewards: Take Action on Gender Equality and See Scarlett Curtis' Book Tour Live!
She adds: "When you're a teenage girl and you want to find your style and you want to start dressing for your new body, you go to Topshop. That is an inherently feminist thing. The idea that someone who has made that would think that a book about empowering those young women was too controversial for his store is just so heartbreaking."
In the weeks that followed, Green was on the front page of the Daily Telegraph, accused of sexual harassment and racial abuse of his own staff. The newspaper was initially barred from reporting his name after a court injunction.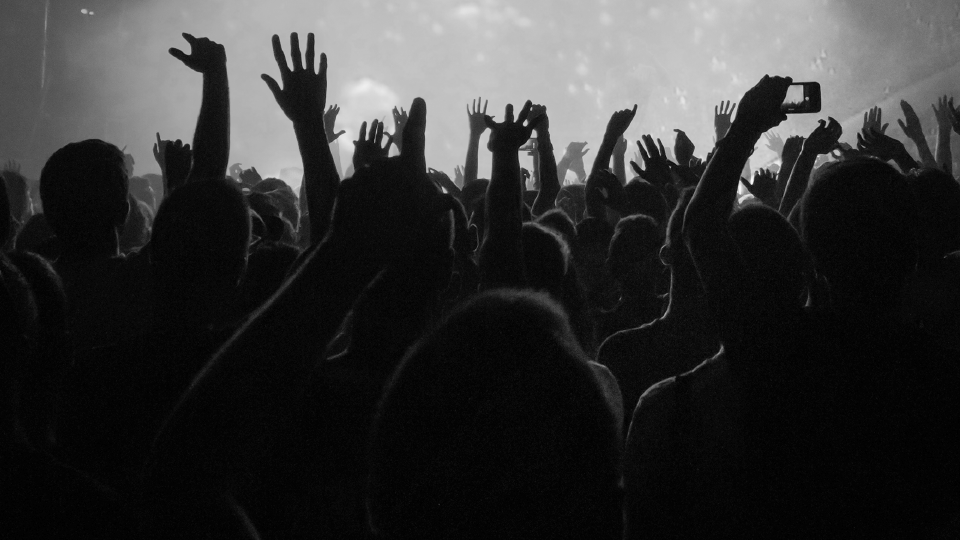 But for Curtis it was a reminder of what the movement was up against. So when she partnered with female genital mutilation (FGM) survivor and International Women's Rights Award winner Nimco Ali on a campaign to get more protections against FGM — a non-medical practice used to cut or injure female genitalia — into UK law, mindfulness of that threat went on to shape their whole strategy.
Ali had already been talking to Labour peer Lord Berkeley about a campaign to amend the Children's Act to include references to the 2003 FGM Act, and Curtis came on board with her grassroots group Pink Protest to ensure it had an intrinsically public focus. Berkeley then co-sponsored a private members' bill — a form of public legislation submitted by non-ministers — with former London mayoral candidate Zac Goldsmith MP that was put to the House of Commons on Feb. 8 2019.
Read More: FGM Happens in the UK, But Is Obscured by a Very British Silence
But Curtis and Ali knew that another man stood in the way: Sir Christopher Chope, a Conservative MP that Curtis calls "the enemy of women's activism." Chope objects in general to private members' bills on principle, gaining notoriety last year when he blocked legislation to make upskirting, the term used to describe photos taken up women's skirts, a criminal offence. It only takes one veto for such a bill to fail — so a motion about vaginas probably wouldn't stand a chance.
"We knew he was going to [object] because he'd done it before," Curtis tells me. "We actually built this whole website that had a list of all these things he'd blocked in the past. It's ridiculous, he has this weird vendetta … on the day that he blocked the FGM bill he put through another private members' bill that was on something he wanted to pass — so it was nothing to do with private members' bills! It's just some weird agenda he's on."
Love and light to my incredible little sisters @GraceCampbell and @scarcurtis for campaigning alongside me to help #EndFGM. You guys are the future and Whitehall has taken note. 🔻

— Nimco Ali 🔻 (@NimkoAli) February 13, 2019
So targeting Chope on social media was part of the plan, I ask — and since it broke the national news, with the bill eventually winning government support, the tactic worked?
"Yeah, in a way," Curtis says. "We hoped he wasn't going to block it but we were prepared. And actually it was Zac Goldsmith who gave us the list of all the things he'd blocked which was helpful because we had to do less research — he had already done it!"
The amendment to the Children's Act has now passed into law with royal assent, a rarity for that kind of bill. Curtis hopes it will help give greater agency to health professionals and teachers to support children they believe are at risk of FGM. Right now there are an estimated 137,000 women and girls in the UK who have already been affected by it — and Curtis says we need to listen closely to these communities. 
Read More: The Activist Who Fought to Ban Upskirting Wants You to Know That Anybody Can Change the World
"The movement needs to be led by Muslim women and by African women," Curtis says. "There has been this argument for a long time that FGM is a culturally important moment and that you can't write out someone's culture. But actually it's not — it's just violent, and just a way to suppress women."
FGM is not tied to any specific religion — it's practiced across Islamic and Christian countries in different ways, but is not referred to in the Quran or the Bible.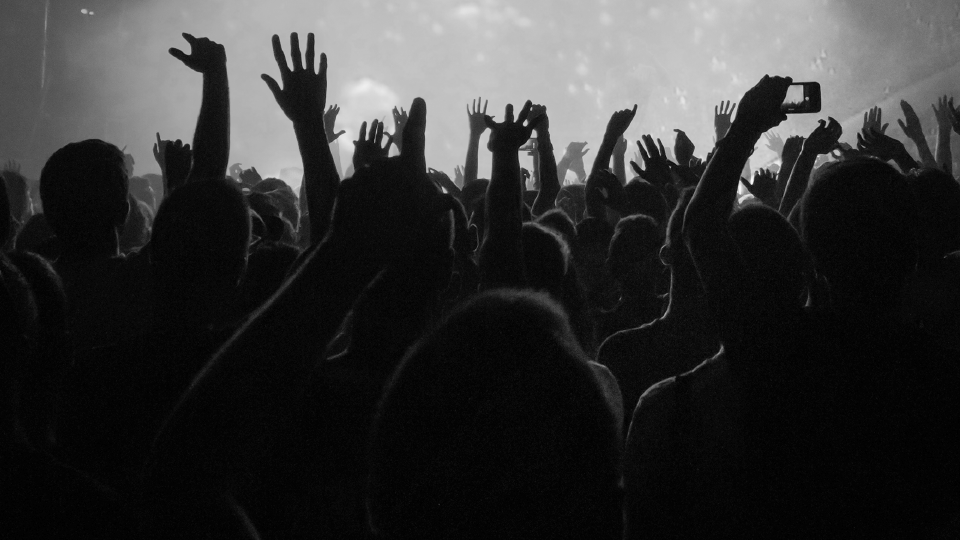 A little over a month later, another activist rose to public prominence: Amika George. The 19-year-old student had been backed by Curtis and Pink Protest for several years, after they met shooting a video to destigmatise the word "activist." George's passion for ending period poverty with her #FreePeriods campaign dazzled Curtis — and she made it her mission to support her.
In December 2017, Curtis and George set up a protest outside parliament with 2,000 activists, something Curtis says was "the hardest thing I've ever had to do in my whole life." It convinced the government to offer £1.5 million to fight period poverty from money raised by the Tampon Tax.
"For me the overriding thing is that most of the people at our protest were 16- and 17-year-old girls," Curtis says. "And I'm guessing that for most of them it was the first time they'd ever engaged in any kind of political activism or politics."
"So for them to get on a bus from Manchester, show up at a protest, take a picture, scream a bit, bring some signs, and then a year later for the law to change — if that can be your first interaction with politics that's going to make you want to fight for the things you care about the rest of your life."
Read More: England's Secondary Schools Will Get Free Period Products. Here's What #FreePeriods Activists Think.
Curtis helped provide the resources to engage politicians, ran a viral social media campaign, and organised the march. The vertiginous momentum behind the #FreePeriods movement hasn't stopped growing since, and on March 13, Chancellor Philip Hammond announced in his Spring Statement that the UK government would provide free sanitary products to all secondary schools in England — a crucial intervention, since one in 10 schoolgirls cannot afford them.
George has now officially set up Free Periods as a nonprofit organisation. Pink Protest is still an official partner, and Curtis sits on the board.
"Our goal is just to lift up and empower young activists and let them do their own thing," Curtis adds.
In raising the voices of other women, Curtis says she has finally found her place in feminism. 
But it's been a long, hard path. When she was 14, a botched back operation led to two-and-a-half years of such chronic pain that she had to drop out of school and use a wheelchair. After recovery, she was hit by post-traumatic stress disorder aged 17, provoking panic attacks, anxiety, and depression.
"Any kind of illness makes you insanely empathetic — and that definitely happened for me," Curtis tells me. "It was almost like I was feeling all the pain in the world — any story that I heard about someone who was in pain or facing any kind of oppression I would just burst into tears."
"I thought that I somehow deserved this," she says. "But then I started to read a lot of feminist books and memoirs and I realised that: wait! This has happened to other people! I'm not on my own. This is a big thing, and instead of just hating myself I can join this movement to hate the patriarchy. It's a great replacement."
But it wasn't just the words of Virginia Woolf, Caitlin Moran, and Simone de Beauvoir that turned her world around. Curtis has previously written about how it was actress and activist Jameela Jamil who "saved her life." The Good Place star used to visit Curtis every single week, telling her that everything would be alright, that her body would fully recover. They have supported each other ever since.
"I text her every day — she's basically my best friend in the whole world," Curtis says. "It's been amazing with her, because I feel like we're discovering our place in the feminist movement alongside each other."
"I don't think either of us quite realised the ways we'd been hurt by the patriarchy," she adds. "It's just been so inspiring and incredible to see her find a channel for everything she went through — and really she's the ultimate example of someone who turned their pain into something beautiful."
My best friend has been changing my life with these drops of wisdom for the last 9 years. Happy/a tiny bit jealous that you get to hear them too... https://t.co/X060LgWD5b

— Scarlett Curtis (@scarcurtis) September 1, 2018
Curtis later moved to New York — and before directing social media for the UN's Global Goals, bagged her first office job working to end extreme poverty with Global Citizen.
"Honestly, it was such a huge moment for me," Curtis says. "It was so cool because I'd moved to New York and I was really, really lost and really, really unhappy … I didn't have any friends at university and I didn't really feel that I had a purpose in anything."
"It was the first time I felt a part of something, and I felt like I could be useful," she reminisces. "I felt like this organisation is doing something so huge and if I can even be a tiny part of that then that makes everything worth it and makes me want to get up in the morning. I think that's still how I feel about activism in terms of my purpose now."
Her next move is a plan to enfranchise an entire generation, leading a campaign to get 16-year-olds the vote in the UK. But she will never forget the power of the individual to change the world.
"My secret dream is to be the Kris Jenner of activism," Curtis says proudly. "I just want to be part of a way where we can be making people like [anti-FGM campaigner] Leyla Hussein and Nimco Ali have as many followers as the Kardashians. That's really what my mission is."
---
Global Citizens of the United Kingdom  is a series that highlights Britons who dedicate their lives to helping people around the world. At a time when some world leaders are encouraging people to look inward, Global Citizen knows that only if we look outward, beyond ourselves, can we make the world a better place.