London's Opera Holland Park has held a touching tribute performance to support Grenfell Tower survivors and those who lost loved ones in the fire. 
The opera house, based just a mile from Grenfell Tower, hasn't reached a final total from the fundraiser on Tuesday but told Global Citizen they could confirm it would be over £40,000.
Hundreds of tickets for Verdi's Requiem sold out in just 24 hours for the one-off fundraiser that was held on Tuesday. 
Behind the scenes at a very moving rehearsal at @operahollandpk for tonight's concert in memory of the victims of the Grenfell fire. pic.twitter.com/XLAIvBUHMW

— Classic FM (@ClassicFM) August 1, 2017
READ MORE: Liverpool Cabbies Covered Their Taxis In Balloons For This Very Good Reason
"Incredibly moving Verdi Requiem. Beautiful playing and awesome chorus in final movement," audience member Anna Picard tweeted. 
Paul Gilluley, another member of the audience, said: "What a really special night. I admit I cried." 
Many in the audience made extra donations throughout the evening's performance, and even those who couldn't get tickets still made donations online.
Bar sales were also added to the total, which went to the Rugby Portobello Trust, one of the main community organisations in North Kensington — the London borough where Grenfell stood. 
Members of the chorus and orchestra, as well as the four soloists, all volunteered their time for the touching tribute performance. 
The fire on June 14 killed at least 80 people — including an Opera Holland Park (OHP) member of staff — and destroyed the 24-storey tower block.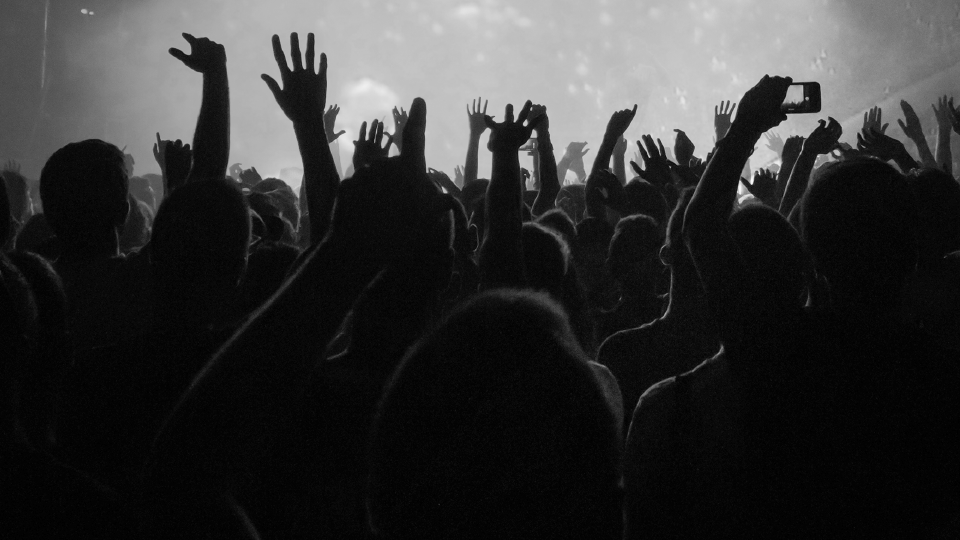 Image: Flickr/ChiralJon
Deborah Lamprell, who is listed among those missing after the fire, worked at the opera house and lived on the 16th floor of Grenfell Tower. 
She had left a shift at the opera house and texted her mother when she arrived home at 11:30 p.m. on the night of the fire, but has not been heard from since. 
OHP General Director Michael Volpe said in a statement: "Debbie was a lovely, lovely person. She had an ultra down-to-earth manner. She knew everybody here but she also knew their mothers, sisters, children."
READ MORE: This Is What You Should Do If You See a Muslim Person Being Harassed
In a joint statement issued before the performance, Volpe and Director of Opera James Clutton said: "The best way we know to commemorate and help the victims of this disaster is to make music and so that is what we will do. 
"There has been a lot of emotion in the company since the events of that day, and our friend and colleague is mourned deeply. 
"The Rugby Portobello Trust deserve respect and admiration for everything they have been doing in the aftermath and we hope this event will provide the funds to help them continue their work in supporting the community." 
Rehearsals sounding incredible for this evening's Memorial Performance of Verdi: Requiem #OHPRequiem@RugbyPortobellopic.twitter.com/7186sFmSBF

— Opera Holland Park (@operahollandpk) August 1, 2017
Londoners have pulled together following the devastating fire, in an effort to provide survivors and victims' families with funds and accommodation. 
The British Red Cross announced that more than £10 million was raised in the 10 days after the fire, when the Red Cross London Fire Relief Fund joined forces with two other major funds — London Community Foundation and K&C Foundation
Next month will see a celebrity football match hosted by Queens Park Rangers (QPR) in support of the community. 
READ MORE:  35,000 British Muslims Gathered in Hampshire to Condemn Terrorism and Promote Peace
Les Ferdinand, David Seaman, Trevor Sinclair and Alan Shearer are all billed to play in the #Game4Grenfell, alongside Marcus Mumford, Olly Murs, Damian Lewis and Jarvis Cocker.
People directly affected by the fire, including families, volunteers, emergency services and local residents, will be given more than 2,000 tickets to the game. 
Tony Fernandes, the QPR chairman, said: "It will take years, and in some cases a lifetime, for our community to recover from this. We hope this match, this event, this demonstration of support, will help in some small way to show that all those who have been affected are not alone. We all stand together."