---
Why Global Citizens Should Care
Without equal rights and fair systems, people living in poverty lack the protections and resources to live peacefully and safely. Global Citizen's Recovery Plan for the World calls for global justice-centered approaches to COVID-19 relief to help end extreme poverty. You can join us and take action on this issue here. 
---
Ending extreme poverty won't be possible in a world where people aren't afforded the same rights or treatment by the legal system because of their identity or socioeconomic background.
COVID-19 has laid bare the inequalities and injustices people face globally, and the collective response to the pandemic must be fair and inclusive of everyone in order to create systemic change. That means gender equality, racial justice, LGBTQ+ rights, disability rights, and economic justice must all be front and center.
In 2015, the international community pledged to achieve the United Nations' Global Goals and end extreme poverty by 2030 by leaving no one behind. Without urgent action, it will become an even greater challenge to recover from the pandemic and ensure everyone can live without barriers to health, equity, education, and economic stability. 
Even before COVID-19, the world wasn't on track to ensure people of all genders, races, sexual orientations, and abilities could reach their full potential. Marginalized communities are the most vulnerable in times of crisis and no group has gone unscathed. The pandemic has taken a tremendous toll on women; Black and Indigenous people and communities of color; LGBTQ+ people; people with disabilities; and people living in poverty.  
It's still too soon to measure the full impact COVID-19 will have on society, but there is already an opportunity to come together and provide equity and justice for all in spite of the pandemic.
Here's why world leaders, corporations, philanthropists, activists, and everyday Global Citizens must take action.
How Can We Build a World With Equity and Justice for All? 
The world must prioritize equity and justice in COVID-19 recovery plans to prevent leaving anyone behind in the fight to end extreme poverty. Organizations that advocate for global justice and promote human rights will require extra support, and the private sector — along with business leaders — will also need to commit to justice.
All people, regardless of their race, gender, sexual identity or orientation, and abilities must have access to justice and equal rights, which are key to building a sustainable world. The international community must come together to end all forms of violence and abuse, promote strong institutions, and inclusive leadership. 
3 Things You Should Know About Equity and Justice
Prior to the COVID-19 pandemic, 5 billion people worldwide lacked access to justice, and nearly 1.5 billion people had an unresolved justice issue. The COVID-19 global response needs to be people-centered and fair to deliver more equitable and just outcomes for everyone and prevent undoing progress.
People living in extreme poverty are especially at risk of crime and abuse. Without access to legal protections, they are more vulnerable to losing ownership of their property and land, exploitation (which can often result in violence), and experiencing long-term disadvantages.
Marginalized groups and vulnerable communities — including women, LGBTQ+ people, people of color, and people with disabilities — are disproportionately impacted by issues of equity and justice, largely due to poverty, discrimination, public prejudice, and lack of education and literacy. These barriers prevent them from participating fully in their societies and put them at risk of further marginalization.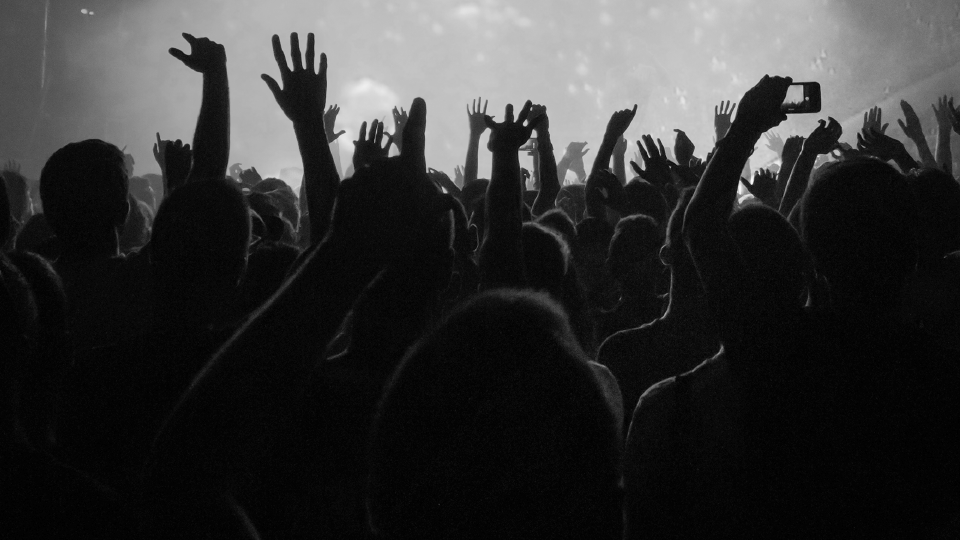 Esnny Argueta, migrant from Honduras who is transgender, is pictured at a shelter in Guatemala, Jan. 21, 2020. Argueta said that violence against LGBTQ+ in Honduras and the difficulty of finding work are his main motivations for trying to reach the US.
Esnny Argueta, migrant from Honduras who is transgender, is pictured at a shelter in Guatemala, Jan. 21, 2020. Argueta said that violence against LGBTQ+ in Honduras and the difficulty of finding work are his main motivations for trying to reach the US.
Image: Moises Castillo/AP
How Does Equity and Justice Impact People Around the World?
We can't create a more sustainable society without making sure that access to justice isn't determined by someone's identity or financial situation. 
Marginalized groups require more protection and support but often face persecution at higher rates and come across additional obstacles within the justice system.
Women are more likely to live in poverty and tend to encounter more barriers to justice. Many countries don't enforce laws against gender-based violence and abuse, and women don't always feel comfortable reporting incidents due to stigma and how these crimes are usually dealt with. The compounding impacts of the COVID-19 pandemic are putting more women in positions where they don't have the resources to seek the protection or defense that they need. 
Women are being pushed out of the workforce in record numbers due to taking on more caregiving responsibilities, and the virus has disproportionately hurt industries in which women are overrepresented. They're are also experiencing increased domestic violence in what is being referred to as the "shadow pandemic" — more women are stuck at home with their abusers during lockdowns and domestic violence rates are increasing worldwide. In Mexico, for example, where femicide is on the rise, calls reporting domestic violence increased more than 30% in 2020. What's more, harmful practices such as child marriage and female genital mutilation are expected to worsen. The pandemic put an additional 500,000 girls at risk of child marriage as families turned to the pratice as a way to alleviate financial burdens. 
LGBTQ+ people are also vulnerable to increased criminalization and abuse by law enforcement and are losing support from the organizations and initiatives that help them survive. The pandemic has threatened LGBTQ+ people's livelihoods and access to health and social services at higher rates, further threatening their well-being and safety. Some countries have used COVID-19 as an excuse to discriminate against LGBTQ+ people even more. The Hungarian government used the timing of the pandemic to introduce legislation that ends the legal recognition of transgender people in the country in May. Police officers in several countries are further targeting LGBTQ+ people under the guise of enforcing social distancing and stay-at-home orders. Meanwhile, in South Korea, LGBTQ+ people have been accused of spreading COVID-19.
For people living with disabilities, discrimination has long existed in the workplace, health systems, and daily life, but now unequal care and mistreatment is heightened. Of the 1 billion people in the world with a disability, 80% live in developing countries and are more likely to experience high rates of violence, neglect, and abuse. According to the UN, some countries are discriminating against people with disabilities when making decisions about who to treat for COVID-19.
Discrimination and unequal treatment by law enforcement on the basis of religion and race is occurring at disproportionate rates in countries worldwide. People of color, who have a more difficult time accessing health care and are more likely to live in poverty, have been hit harder by COVID-19 globally and are taking longer to recover economically, further exposing unjust systems. 
Overcrowded housing, environmental risks, jobs in fields that are more exposed to COVID-19, and bias in health systems are all putting people of color at a higher risk during the pandemic. In the US, Black Americans are dying at twice the rate of any other ethnic or racial group in the country due to social conditions and structural racism that has led to a lack of access to health care and more pre-existing conditions within the community. COVID-19 is also showing health disparities among racial groups in São Paulo, Brazil, where people of color are 62% more likely to die from the virus. Pakistani and Bangladeshi people are dying at double the rate of white people in the UK.   
Months into the pandemic in 2020, the world once again reckoned with racial inequality. People rallied to hold their institutions, governments, and communities accountable for unfair and brutal attacks on people of color, especially the Black community. There was global support for Black Lives Matter protests in the US calling to end systemic racism in the wake of the filmed murder of Black man George Floyd by a white police officer. The #EndSARS movement to stop police brutality in Nigeria also gained traction around the world. 
Now that the people have applied pressure, the world is waiting on governments and leaders to act on the issue.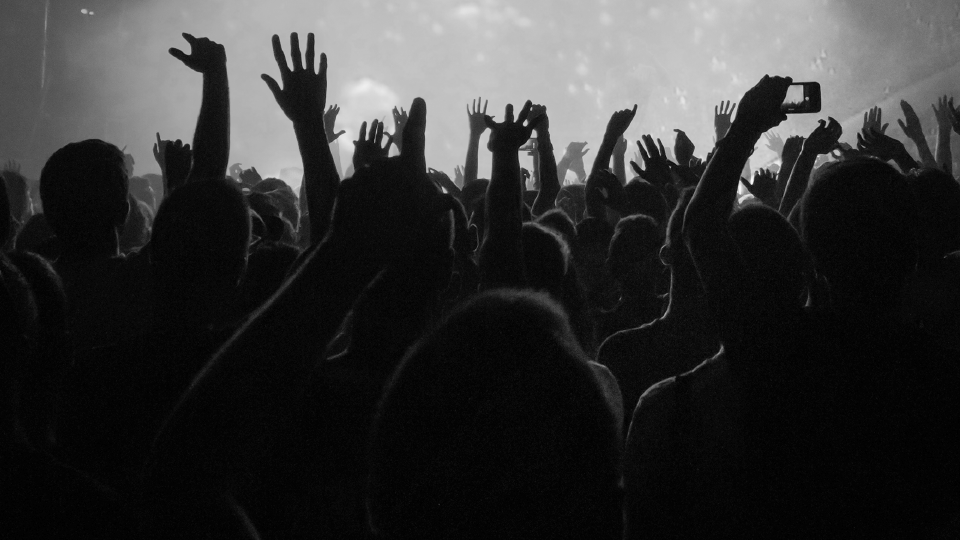 Minneapolis.
Demonstrators march along an interstate highway, May 31, 2020, in Minneapolis.
Image: Julio Cortez/AP
How Can We Take Action to Build a World Centered on Equity and Justice?
A COVID-19 recovery plan that prioritizes equity and justice is not only key to ending the pandemic but also ending extreme poverty. 
Global Goal 16 for peace, justice, and strong institutions aims to achieve equity and justice for all by reducing all forms of violence and related deaths; ending abuse, exploitation, and trafficking against children; promoting the rule of law; combating organized crime; reducing corruption; creating transparent institutions; ensuring inclusive decision-making; and strengthening the participation of developing countries' global governance institutions.
Everyone has a role to play, and that includes governments, corporations, philanthropists, activists, and everyday Global Citizens.
Global Citizen's Recovery Plan for the World aims to mobilize $250 million to support organizations that are advocating for global justice and promoting human rights through their initiatives. 
The Equity Response Network, made up of partner organizations working to help meet that $250 million goal, is actively pushing to achieve gender equality, racial equity, criminal justice reform, the inclusion of people with disabilities, and LGBTQ+ rights.
The Business Leaders for Justice Coalition — a collaboration between Global Citizen and the Pathfinders for Peaceful, Just, and Inclusive Societies; the National Legal Aid and Defender Association; and the Responsible Business Initiative for Justice — will engage the private sector and business leaders in committing to justice. 
Global Citizens can take action here and call on leaders to make equity and justice for all a reality.