---
Why Global Citizens Should Care 
The UN's Global Goals are 17 different goals that all work together to end extreme poverty by 2030. It includes issues like health, education, gender equality, climate action, and many more. The UK is a champion for many of these issues on the global stage — but with a change of leadership comes a new fight to keep supporting the world's poorest people front and centre for "Global Britain". Join the movement by taking action here to protect the UK's life-saving aid budget.
---
It's official. Boris Johnson is the new British prime minister. 
And while most eyes are focused on how he will deal with the country's impending exit from the EU, we want to know how his actions in his new role are going to impact the world's poorest people. 
Global Britain is the slogan that was launched after the Brexit vote, in an effort to respond to concerns that leaving the European Union meant the UK was turning its back on the world. 
"Global Britain is about reinvesting in our relationships, championing the rules-based international order, and demonstrating that the UK is open, outward-looking, and confident on the world stage," according to the government outline from June 2018.
It's never really become clear what this Global Britain really looks like but, in theory, it champions a global citizenship that's essential in tackling the world's most pressing issues: gender equality, climate change, education, health, and ultimately ending extreme poverty. 
We'd like to see the new prime minister taking the concept of Global Britain and rolling with it to deliver a Britain that truly is, to use the government's words, open and outward-looking. 
The UK is already one of the leading contributors to international development globally — but with the government shake-up, that's once again under threat. 
Essentially, Global Britain needs a reputation revamp, and here are five things that what we want the new Prime Minister to focus on: 
1. Education
On April 17, 2018, Boris Johnson — in his then role as foreign secretary — spoke on the Global Citizen stage in London, at an event exploring how the UK and the Commonwealth are empowering girls in times of crisis. 
He described the campaign to ensure that every single girl in the world can access 12 years of quality education as being "absolutely fundamental… a campaign for the future of our planet." 
"I have been appalled," Johnson told the audience. "I have been shocked, as foreign secretary, flying around countries, to discover the disparity, the inequality in the treatment in education of boys and girls."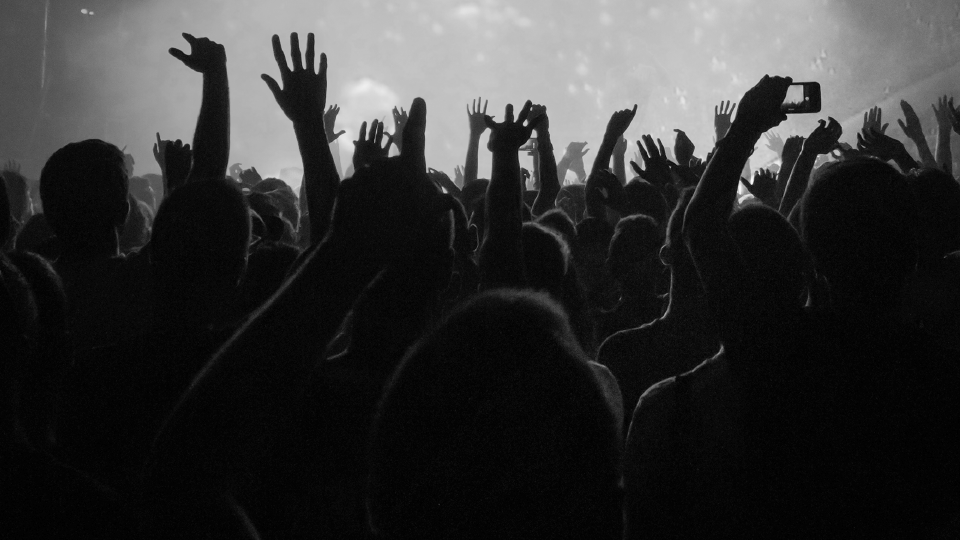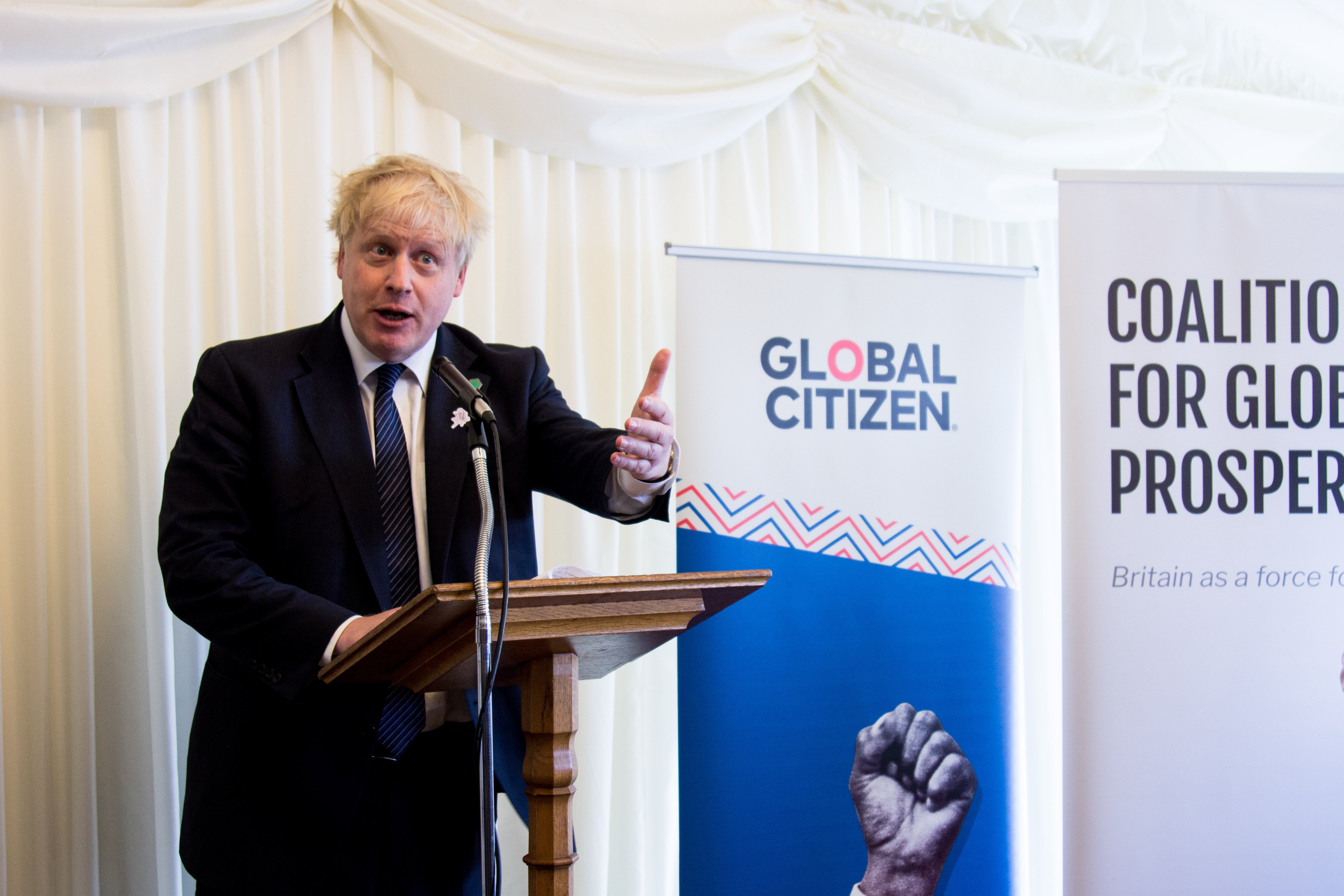 Image: Global Citizen
"The sheer global sexism — I'm going to say it like that because that's what it is — and I go to countries where I find female illiteracy running at 60, 70, sometimes 80%; and countries where, in secondary education, there are literally twice as many boys and girls," he continued. 
Johnson described how educating girls, treating them equally to boys, is something that is in his view a "universal spanner" for solving the world's problems — reducing infant mortality and disease, stabilising populations, reducing unemployment, mass migration, reducing CO2 and protecting habitats, and growing the world's economy by trillions of dollars. 
"But that's not the reason that we support this campaign is it?" Johnson continued. "That's not the fundamental reason why it's right.  The fundamental reason is why? Because it's a moral campaign as well, it's simple injustice at the moment." 
"It's 12 years of quality education for every girl, and every boy, in the world," he said. "At the moment, the inequality is absolutely staring us in the face. Let's adopt it…And let's transform our world for the better." 
We couldn't have put it better ourselves — and we would love to see Johnson continuing to demonstrate his passion for girls' education as prime minister. 
The first thing he could do is to pledge new international aid to support Education Cannot Wait, a global fund exclusively working to ensure that by 2030, every child affected by conflict or crisis has access to a safe, free, and quality education. 
2. Vaccines
Vaccines are one of the world's greatest global health achievements, it's no secret and the World Health Organisation thinks so too. 
In just a couple of hundred years, vaccines have eradicated smallpox and 99.9% of polio cases. They've reduced global child mortality rates, and prevented innumerable birth defects and lifelong disabilities. 
But still, globally, 10% of children don't have access to any vaccinations at all. Meanwhile, the anti-vaxxer movement is driving up scepticism in some high-income nations, with about one in 11 Britons saying they thought they were unsafe in a recent global study. 
Nevertheless, vaccines work. A global partnership called Gavi, the Vaccine Alliance, has vaccinated over 700 million children in the 19 years since its creation and saved over 10 million lives. 
The world is doing amazing things in tackling life-threatening and debilitating diseases that are entirely preventable — many of which have the greatest impact on children, like malaria and polio. 
But both the Global Polio Eradication Initiative (GPEI) and Gavi will require substantial new funds in the coming months in order to keep that progress going. 
We want the new prime minister to continue the UK's legacy of world-leading support for vaccine initiatives around the world, by investing in GPEI and Gavi. 
3. The climate crisis
Boris Johnson has branded himself as a serial optimist. The Brexit impasse needs only a "can-do spirit" to overcome impossible parliamentary arithmetic; what this country needs is to abandon "defeatism" and "negativity" to reign triumphant and Make Britain Great Again™.
But he will enter 10 Downing Street as the tarmac sizzles under his loafers. Positive thinking won't stop 37°C temperatures from baking Britain on Thursday; blind faith can't fix our reliance on fossil fuels like oil and gas to power our office air conditioning; and we'll need more than "good vibes, mate" to accelerate to a net-zero emission economy as quickly as possible.
Heroic students all over the country just skipped school to protest climate change! ✊🌍 So we talked to a few of them to ask them why it's so important.

(Wait until the end — it's worth it we promise) 💕 #YouthStrike4Climate#SchoolStrike4Climate#ClimateStrikepic.twitter.com/z5BXpbGk1H

— Global Citizen UK (@GlblCtznUK) February 15, 2019
It makes the message of 16-year-old climate activist Greta Thunberg all the more vital to heed.
"I don't want your hope. I don't want you to be hopeful," Thunberg told world leaders at Davos in January this year. "I want you to panic. I want you to feel the fear I feel every day. And then I want you to act."
"I want you to act as if you would in a crisis," the Nobel Peace Prize nominee added. "I want you to act as if the house was on fire — because it is."
Make no mistake: however Johnson decides to tackle the climate crisis will define how history sees his premiership.
4. UK aid
A serious question that the new prime minister will have to settle is: will the UK continue to protect the world's poorest people under his leadership? 
Right now, 26 people hold as much money as the poorest 50% on Earth, with millions of children denied the basic vaccines, education, and food they need to survive and thrive. 
The UK's international aid budget helps to tackle all of these issues, and to deliver a world that is fair and free of extreme poverty for every single person. 
It's spent on things like helping achieve gender equality, eradicating polio, making sure every child can get a quality education, and many other initiatives all working together to end extreme poverty. 
But all this could be in jeopardy if the new prime minister decides to effectively slash the international aid budget, or eradicate the Department for International Development all together by combining it with the Foreign Office — both calls that Johnson has backed in the past. 
There's a very real risk. In February, our now prime minister supported a controversial report calling for the aid budget be diverted away from poverty reduction and towards other areas like the Ministry of Defence and even the BBC World Service — which the report says should be funded "entirely from the overseas aid budget." 
The report — Global Britain: A Blueprint for the 21st Century — was met by serious concerns from the humanitarian and development sector, after it called to scrap the current definitions of how aid funding can be spent, shifting the focus away from poverty reduction and towards what the report calls Britain's "political, commercial, and diplomatic interests." 
Currently, the UK's commitment to spend 0.7% of its gross national income (GNI) on international development is protected in British law. Both Hunt and Johnson, as part of their campaign for leadership, specifically expressed their support for the 0.7% target. 
But, as well as keeping the 0.7% target, Johnson also has to keep it true to its aim, not to dilute it by changing the criteria of what the aid budget can be spent on. 
Ultimately, the budget must only be spent — in line with current international regulations — on alleviating poverty, and we're fighting to make sure that it stays that way. 
5. Family planning for gender equality 
Access to sexual and reproductive health care is essential for women's empowerment, safety, gender equality, and to reduce poverty, according to the UN Population Fund (UNFPA). 
Yet 214 million women of reproductive age in developing countries are not able to reliably access modern contraceptives, like condoms and birth control pills. 
About half of the pregnancies among girls aged 15 to 19 years in developing regions are estimated to be unintended, according to the World Health Organisation. And globally, more than 800 women die every day from maternal-health related issues. 
But with safe, affordable care and resources, women and girls can avoid having children at a young age, when health risks are higher, or having lots of children closer together than they would like to. 
Family planning also ties into equality for girls' education, with adolescent girls who become pregnant often leaving school due to social stigma or to look after their children — both in developing and developed countries. 
UNFPA Supplies is the largest public sector provider of contraceptives in the world, operating in 46 of the poorest countries which have the highest infant and maternal mortality rates. 
But there's a funding gap of $350 million between now and 2020, and we want to know from our new prime minister, will he help champion the issue of family planning and help deliver true gender equality?