At just 33, Abdul El-Sayed has already received a Rhodes Scholarship, earned his medical degree, and served as executive director for the Detroit, Michigan, Health Department, but now he's setting his sights even higher.
El-Sayed is running to become the governor of Michigan — and a victory would make him the first Muslim governor in US history. He is currently competing in a crowded field for the Democratic nomination leading up to the primary election on August 7.
Throughout his career in public health, El-Sayed has focused on ensuring that all Michiganders, regardless of income level or place of residence, have access to clean drinking water. It's a mission that Global Citizen shares and you can take action on here.
Take Action: Urge Governments And Businesses To Invest In Clean Water And Toilets
As Detroit Health Department director, he resisted attempts by corporations to increase air pollution in the city's poorest neighborhoods and led efforts to screen all children for lead poisoning.
Before being appointed health chief, El-Sayed taught public health and conducted epidemiological research at Columbia University.
While many in the US take for granted the safe water flowing from their faucets, several crises have made drinking water a major issue in Michigan, a state surrounded by the Great Lakes — which contain 84% of North America's surface freshwater.
No catastrophe illustrates the issue more than the ongoing water crisis in Flint. Of the city's roughly 100,000 residents, about 60% are Black or African-American and more than 41% live below the poverty line.
Read More: Years Later, Flint's Water Crisis May Be Causing Miscarriages
In 2011, the state government took control of Flint's finances and three years later switched the city's water source from the reliable Detroit system to the filthy Flint River in order to save $5 million.
Throughout 2014 and 2015, tests revealed dangerous contaminants in the new water supply — a fact that Flint residents who toted tubs of brown water to community meetings had predicted since the switch.
A few months later, things went from bad to worse.
In October 2015 the state instructed Flint residents to stop drinking their tap water due to dangerously high lead levels after contaminants from the Flint River and potent cleaning agents had been stripped lead from the city's pipes.
Read More: These 10 Humanitarian Crises Are Getting Worse in 2018
The pipes flushed the lead through faucets around the city and exposed thousands of children to the toxic substance. Young children are particularly vulnerable to lead poisoning and can experience permanent brain damage after consuming even a tiny bit of the substance.
But Flint isn't the only water catastrophe facing Michiganders. Residents in Detroit and areas around the Mackinac Straits face their own water-related crises. To El-Sayed, these debacles reflect broader injustices affecting the low-income and middle class people across the state.
Read More: Bruno Mars Just Made a HUGE Donation to Flint, Michigan
He recently spoke with Global Citizen about his historic candidacy and about the issues, like water, at the heart of his campaign.
Global Citizen: Why did you make clean water such an important part of your campaign?
Abdul El-Sayed: In Michigan, we are absolutely fortunate to be surrounded by freshwater [and] we have a responsibility to protect that freshwater. We also have a responsibility to [provide] ten million people with access to high quality clean water. And we don't.
The tragic irony in Michigan is the fact that we are surrounded by fresh water and we are at the epicenter of water disasters, whether it's the Flint water crisis, the Detroit water shut down crisis, or the other looming crises.
Read More: Mahershala Ali Is First Muslim Actor to Win an Oscar
We've got a situation right now where there are hundreds of sites that were potentially poisoned by chemicals called PFAs from a set or organizations, one of which is a tannery that used to dump harmful chemicals. We didn't have the means to regulate them and the state didn't [make] that a priority.
Water for me really captures the political challenges that Michigan faces. That has to be the place we start, especially since this is the epicenter for what happens when you don't pay attention to water
GC: How have voters responded to your message about ensuring water quality?
El-Sayed: Voters implicitly get it. Water is so critical to our sense of ourselves. The fact that [our] state would poison 9,000 kids in a city like Flint and that we have a corroded [oil] pipeline running [through] the Straits of Mackinac between Lake Huron and Lake Michigan that's been poisoning two of our Great Lakes. People recognize that we have to do something. What we're trying to do is take [what] we're hearing from people all over the state and codifying that into a set of policies that would help us get there. [We want] to demonstrate what a thoughtful and rigorous approach to policy on water issues could look like for the rest of the country.
GC: How has your campaign galvanized young people?
El-Sayed:  2016 was a big wake up call. Democracy, with all its rights, comes with a set of responsibilities as well. And when we don't do the work of democracy, other people will do it in ways that rob of us the kind of future we want for ourselves and our children.
Young people right now are trying. All I've done is to say, "Look, we have the opportunity to get beyond a lot of the divisions we've been told separate us and to come together over a solutions to our problems."
Read More: Cape Town Is About to Run Out of Water
I just had my first baby girl eight weeks ago and there's a lot I want for the world she's growing up in. [She's] half-Egyptian, half-Indian and 100% American. I don't want this country to give her any less than she deserves and I want to empower her and support her.
Young people implicitly understand that. We have a lot of our lives to live and it seems like the people in power for a very long time have paid a lot more attention to the immediate concerns rather than to the future.
Having that convo with people of my generation has been one of the most important things we can do because young people have to turn up. We have to start voting, we have to start coming together, we have to start organizing, we have to start engaging — otherwise we're going to continue to watch as the decisions are being made without our best interests at heart.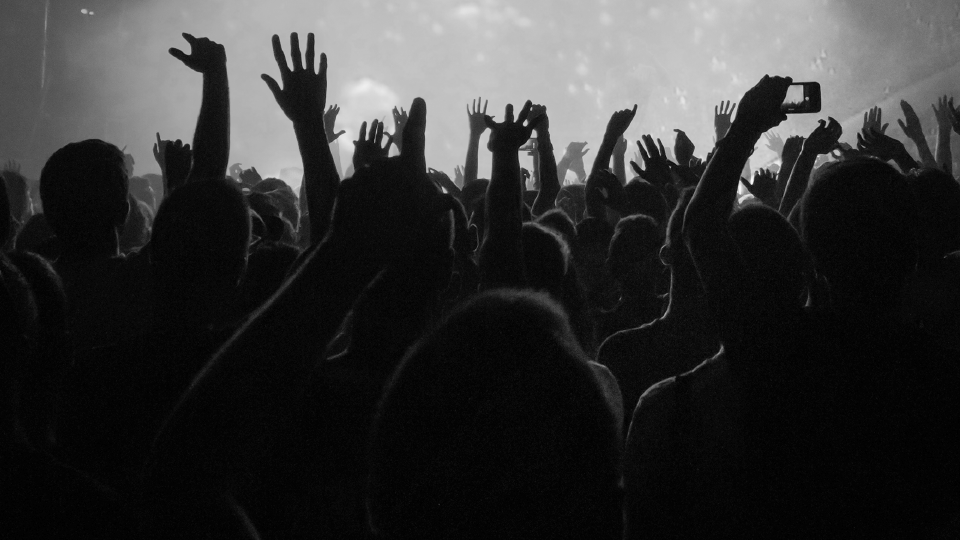 Image: Abdul El-Sayed
GC: What have been some of the most surprising responses to your campaign?
El-Sayed: My family is quite representative of the diversity of Michigan. My dad immigrated here in the late-1970s believing in what this country has to offer. My stepmom who raised me—her family has been in this part of the world since before the Revolutionary War.
Whether people are poor or working or retired and black in places like Detroit or poor or working or retired and white in places like the the UP (Upper Peninsula), they are going through the same challenges. If we are able to get past the barriers that we've been told are so permanent — and that many times our leaders have erected in front of us — then we can find a lot of common ground on a lot of the problems we face collectively.
Read More:  Nestlé's Bottled Water Business Is Sucking This Michigan Town Dry, Critics Say
I'm so incredibly excited every time I travel the state and meet with folks who a lot of people would say there's no way that a 33-year-old Muslim-American progressive [could have] a conversation with.
One of my first checks came from a family up in the UP. A woman named Marge sent a $50 check and a letter talking about why it is that we need new, young voices in leadership and how young, progressive voices can unite us.
We're having the same conversations no matter where we go. We're packing the house, no matter the size of the room.
GC: What

issue do you think hasn't received the attention you think it deserves?
El-Sayed: It's water, to be quite honest. I don't think people appreciate the fact that the problems we face around water have everything to do with political divisions. [Water issues are] about what we choose to protect and how we choose to empower people to have access to a resource that is fundamentally critical to their lives.
So we talk about water very honestly because we know how important it is to people's lives. If we're not able to provide it to people, they suffer. We're having this conversation when a lot of other folks want to push it under the rug, but we're not going to let that happen.
GC: Who has pushed it under the rug?
El-Sayed:A lot of folks don't want to talk about water because they're either part of the problem or because they don't think it's a quote-unquote winning issue.
For us, it's about bringing these conversations to the fore. A lot of the time, the people who suffer the most are the poorest in our communities and they're the ones who are the most politically disempowered
It's about using the platform of this campaign to force those conversations and honestly confront the problems that the people in those communities face.
A lot of folks don't want to talk about water because it's not one of those buzzword issues and it doesn't poll well — whatever that means. But it's an issue that a lot of people face.
We wouldn't be doing the work of leadership if we weren't talking about it.