On Wednesday, US President Obama visited Detroit, Michigan, amidst national attention on the crisis in neighboring Flint that has left the city's water undrinkable from lead contamination.
.@POTUS on Flint crisis: "You can't short change basic services that we provide to people...to make sure public safety is preserved"

— BuzzFeed News (@BuzzFeedNews) January 20, 2016
While the situation has been developing for more than a year, it's only recently garnered national attention as politicians and celebrities get involved.
Here's a quick rundown of what exactly is going on in Flint, an industrialized city in arguably the world's richest country
What/where is Flint?
Flint is a Michigan city of about 100,000 people located to the northwest of the state's most well known city (and former manufacturing megacity) Detroit.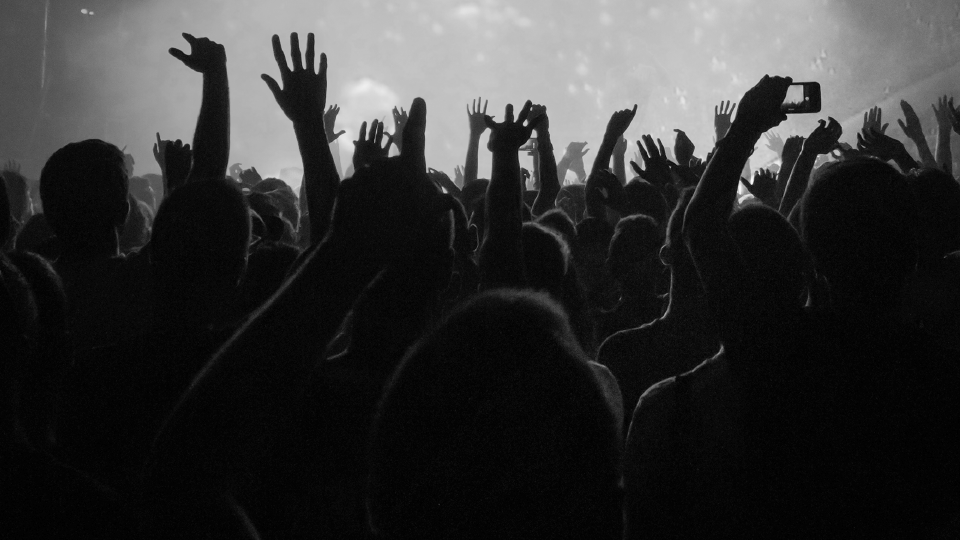 Image: Wikicommons- Kmusser
Flint once flourished as the auto manufacturing center of General Motors. After the company closed down factories, the city entered an economic recession it has never fully recovered from.
Losing its major industry caused poverty and crime rates to skyrocket. It has a crime rate several times higher than the national average, Flint frequently comes up in lists as America's most dangerous city.
The crime rate and economic collapse led to falling tax revenues and crumbling infrastructure that strained city finances. For the past five years, Flint has been in a formal financial state of emergency.
An alarming amount of Flint's residents continue to live in poverty: 41% of the people live below the poverty line in comparison to the state rate of 17%. Flint's population is 57% black, which has raised long-standing concerns that the neglect of Flint has been racially motivated.
The lead-up to the water crisis
April 2014: The city started sourcing water from the Flint River. In a move to save 5 million dollars during Flint's financial emergency, Flint stopped buying water from Detroit, its usual supplier. The new plan was to construct a pipeline to Lake Huron. In the meantime, the city had to supply water from the Flint River while the new pipeline was being built.
Despite months of complaints from residents about the water's off-putting taste and the occasional presence of bacteria and carcinogenic chemicals (those things that cause cancer), the state continued to insist the water was safe.
October 2015: State officials announced the Flint river's water was unsafe for drinking due to the presence of lead and iron in the water. The city switched its source back to Lake Huron, but the water had already damaged the lead pipes within the city's water system.
January 2016: Both Michigan Governor Rick Snyder and President Obama declared a state of emergency so federal aid could support state efforts to provide Flint residents with bottled water and filters.
The health consequences of Flint's bad water
Residents can no longer use the lead-contaminated tap water.
These graphics from @WashingtonPost really show how much damage has been done to Flint, MI. #ArrestGovSnyderpic.twitter.com/KVoCE2KUpg

— Michael Moore (@MMFlint) January 15, 2016
Flint soup kitchens use bottled water. 2016. #FlintWaterCrisishttps://t.co/rIqkxksVAP

— deray mckesson (@deray) January 20, 2016
Anyone who drank Flint's tap water since April 2014 has been exposed to lead. Young children are particularly vulnerable to lead poisoning and even small quantities of lead can cause permanent brain damage.
A rise in cases of Legionnaire's disease in the area may also be connected to the tainted water. Since the water switch, 87 people have been infected, with 10 deaths so far.
Who's to blame?
A federal investigation into the crisis is underway.
There's a possibility that federal laws for corrosion prevention (of the pipes in the water system) were broken in Flint's water management. For example, the state's Department of Environmental Quality didn't treat the river water with anti-corrosive agents, which might have prevented the crisis from ever happening.
Governor Snyder has received much of the public blame for his delayed response and for concealing information about the lead contamination. Critics are calling on him to resign.
There are no excuses. The governor long ago knew about the lead in Flint's water. He did nothing. Gov. Snyder should resign.

— Bernie Sanders (@BernieSanders) January 16, 2016
Meanwhile, city officials are pointing fingers at the emergency financial manager the Governor appointed to run the city during the financial crisis who oversaw the water switch.The manager had vetoed the city council's decision to return to Flint's previous source of water from Detroit despite complaints.
The heroes who stepped up
Lacking state support, a coalition of residents raised awareness about Flint's water.
They enlisted researchers at Virginia Tech who found Flint's water to be highly corrosive, leaching lead and iron from pipes into the city's tap water.
A local pediatrician, Mona Hanna-Attisha, also provided evidence of higher levels of lead in Flint's children. The state initially dismissed her data, but later admitted she was right.
Flint's newly elected mayor (who still only has marginal control of the city due to the State appointed financial manager), Karen Weaver, brought attention to the issue by being the first to declare a state of emergency to assist with the water crisis.
Volunteers including Muslim charities and singer Cher have since donated water to Flint.
Thrilled to share that we have partnered with @cher to provide over 181,000 bottles of water to the people of Flint: https://t.co/k8WnIHTIkC

— Icelandic Glacial (@IcelandicWater) January 16, 2016
National Outrage
Both celebrities and politicians have chimed in on the crisis.
There ain't no future in yo frontin. Stay strong Flint pic.twitter.com/WOqCMUd93u

— Chris Rock (@chrisrock) January 20, 2016
"This is a crime against humanity. It must be addressed as such." – @RevJJackson#FlintWaterCrisis#MISOTS16

— MI Senate Democrats (@MISenDems) January 20, 2016
Presidential candidates Hillary Clinton and Bernie Sanders both mentioned Flint during last Saturday's Democratic Party debate.
Every single American should be outraged at what's happening in Flint, Michigan. https://t.co/5sO7l8IUWnpic.twitter.com/3mojriasCO

— Hillary Clinton (@HillaryClinton) January 20, 2016
Could this have been prevented?
The Flint water crisis is a man-made disaster.
Access to safe drinking water is something most Americans take for granted. What's happening in Flint is a reminder that water issues are not just confined to developing countries. Decaying water infrastructure has affected cities across the US. Investing in sustainable water infrastructure is key to preventing such disasters from happening in the US and around the world.
But in Flint's case, why didn't state and city officials take the concerns of its citizens more seriously? Evidence that the Flint River was too polluted to be used as a water source seemed clear early on.
The Flint water crisis may actually be a civil rights issue.
"We would be outraged if this happened to white kids & we should be outraged that it's happening right now to black kids." – @HillaryClinton

— Maya Harris (@mayaharris_) January 19, 2016
If Flint was a rich, majority-white suburb, would the situation be this bad? Many of Flint's residents, the majority of whom are black, live in dire poverty and cannot afford to buy bottled water. Dealing with institutional apathy is a reality for impoverished minority communities like Flint.
Poverty should not be a barrier to anyone's access to clean, safe water.
Go to TAKE ACTION NOW and get leaders to keep their promise on delivering clean water.