Over the course of this year, it often felt like our increasingly interconnected world was being pulled apart, with isolationist policies sweeping across the globe. The only answer to stopping this trend was for leaders and ordinary people to come together as global citizens in the understanding that what occurs in one country — one city even — can affect us all.
Taking that approach is exactly what helped to drive $5.7 billion in commitments to address extreme poverty in 2017. Over 3 million Global Citizens took action throughout the past 12 months, calling upon leaders to step up for the world's most vulnerable. This collective power, alongside our high level advocacy at Global CItizen, helped to drive 143 commitments and announcements, worth a total of $5.7BN, which is set to affect more than 327 million lives.
Check out some of the top highlights of what your actions helped achieve this year.
Members of congress stood with Global Citizens to support US foreign assistance
In May, the Trump administration proposed cutting foreign aid by 32%. The proposed cuts would endanger essential programs around the world and destabilize the United Nation's Global Goals which seek to end hunger, ensure universal education, achieve gender equality, and more.
In response, Global Citizen launched the #Stopthecuts campaign to urge Congress to stand up for foreign assistance. This involved a number of activities from a content series highlighting the value of foreign assistance to a speaker series and special reward giveaways that targeted the key states of Arkansas, Kentucky, and Tennessee.
In total this year, Global Citizens took 358,000 actions to demand Congress stand up for US foreign aid — and over 166,000 of these were in the two months leading up to Global Citizen Festival. In fact, every single Congress member received calls from Global Citizens demanding that they defend foreign aid.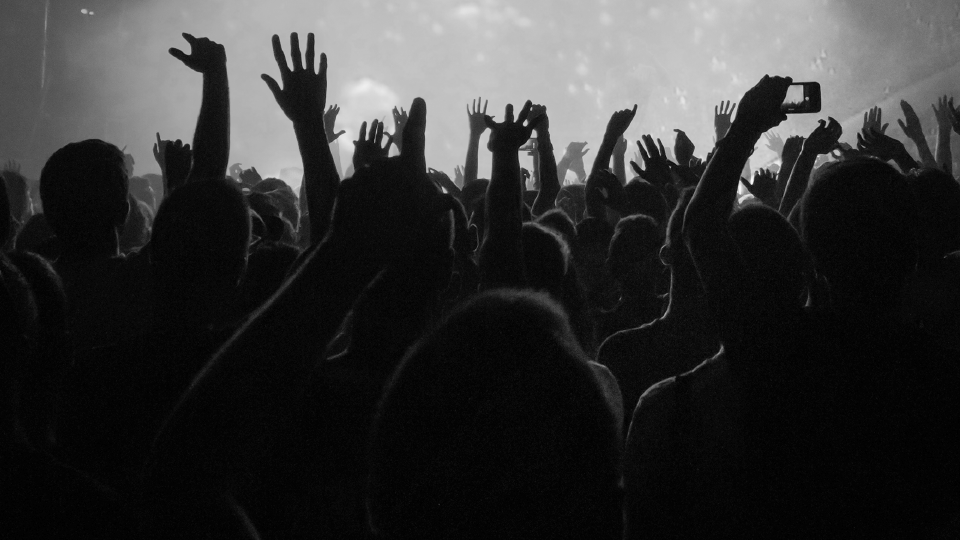 Congress responded to this collective call when 27 members of Congress participated in Global Citizen Week events, highlighting their support of full funding for American foreign aid. Support was demonstrated on both sides of the aisle, with speakers such as Sen. Bob Corker (R-TN) voicing the importance of food aid and Sen. Cory Booker (D-NJ) telling Global Citizens via video message, "To make sure that our truth goes marching on. So be an activist, don't remain silent. Keep calls coming to congress, let people know that this is an American value."
Read more: 27 Members of Congress Just Stood Up For Foreign Aid at Global Citizen Week
Global Citizens put poverty on the agenda at G20 Summit
In July, as leaders held final negotiations ahead of the G20 summit in Hamburg, Global Citizen Festival Hamburg took place. More than 11,000 Global Citizens, world and business leaders, non-profit organizations, and socially conscious artists united to generate historic momentum for the world's poorest at this year's G20 summit — a gathering of major economies that make up 85% of the globe's GDP.
Ahead of the Global Citizen Festival in Hamburg, Global Citizens in Germany and across the G20 world took 750,904 actions over six months, more than 300,000 of which took place in Germany. The actions of Global Citizens, combined with high level advocacy and the combined efforts of our partners, helped to drive 21 commitments and nine announcements from world leaders and businesses worth $706 million, which are set to reach more than 113 million people by 2030.
Key commitments included representatives from all four major German political parties — including the leader of the Social Democratic Party Martin Schulz — pledging support for maintaining the Official Development Assistance budget at the UN target level of  0.7% of gross national income. Germany is one of six countries that meet this standard. Commitments for women's health and women's economic empowerment,meanwhile, were announced on the stage, totaling over $472 million (USD).
This was a critical win followed just 24 hours later when Global Citizen's campaign priorities on polio eradication, pandemic preparedness, education for all, and gender equality were all officially included in the final G20 communique.
Read more:Global Citizens Just Put Poverty on G20 Agenda
$1BN victory for women's economic empowerment
Women's empowerment benefits families, communities, and society at large. Recent studies have shown that eliminating the gap between male and female labor force participation would add up to $28 trillion to annual global GDP in 2025, an increase of 26%. Despite this opportunity, women-owned businesses earn less than 1% of the money spent on vendors by large corporations and governments.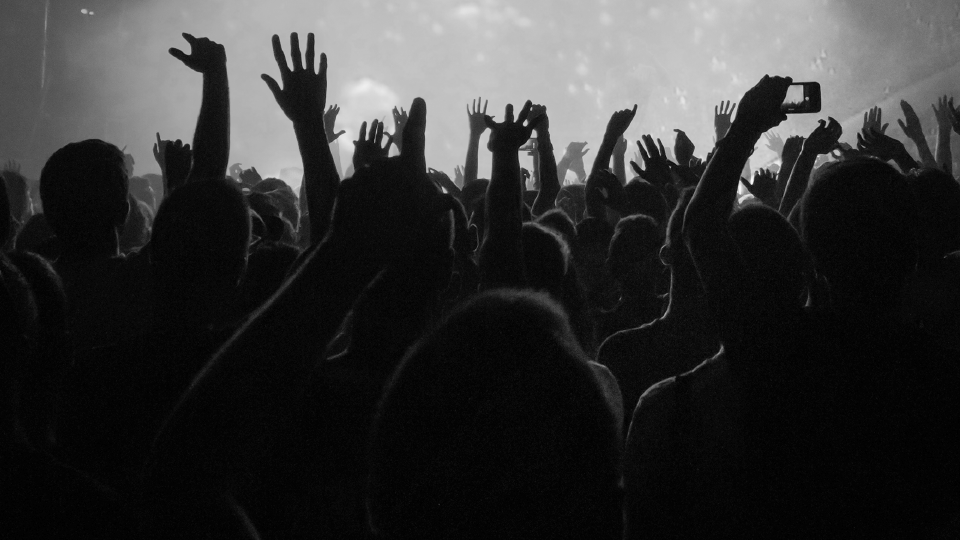 That's why Global Citizens took over 70,000 actions over the past year to give women entrepreneurs a fair chance at success by persuading private sector leaders to source from women-owned suppliers through WEConnect International, a global network that connects women-owned businesses to qualified buyers around the world.
Accenture, Citi, Ernst & Young, and Procter & Gamble each committed to source $100 million from women-owned businesses — a majority of whom will be based in the developing world. This $400M commitment will be delivered through our partners at WEConnect International, bringing to $1 billion the total that has been committed on the Global Citizen stage from corporations towards women's economic empowerment in the past 12 months, thanks to earlier pledges from UPS, Walmart, J&J, Intel, IBM, and Pfizer.
Read more: How Global Citizens Just Helped Secure $1BN Towards Gender Equality
Yazidi justice, three years in the making
In 2014, ISIS militants attacked the Yazidi community in Northern Iraq, killing thousands and taking women and children as sex slaves. Nearly three years on, more than 1,600 women and girls are estimated to still be held as sex slaves and are unaccounted for, while over 1,700 men and boys are still missing, according to the UN High Commissioner for Human Rights, and the Yazidis have still not seen justice for the atrocities they have faced.
The only realistic option for prosecuting a case of this nature, is for it to go to the international judicial body established by the United Nations in 1998: the International Criminal Court (ICC). For ICC referral, or even any kind of evidence building process to begin, the Yazidi people need a member of the UN Security Council or a state party to the Rome Statute of the ICC to step up.
Over the course of an 18 month campaign to achieve justice for the Yazidi genocide, Global Citizen targeted both UN Security Council members and the Office of the High Commissioner for Human Rights, because both bodies have the power to kickstart the process of building and prosecuting a case against ISIS. Over 100,000 actions were taken by Global Citizens to spur these two bodies.
Both entities stepped up to make commitments that they would do just that at Global Citizen Festival 2017 — much needed progress three years after the genocide occurred. UK Permanent Representative to the UN, Matthew Rycroft, announced on stage that the UK led the UN Security Council to a unanimous vote the week of the festival on the decision to set up a UN Investigation Team to pursue justice for the Yazidis. The UN resolution on ISIS accountability was described as a "long overdue first step" by the UN Office for the High Commissioner on Human Rights.
UN Assistant Secretary-General of Human Rights Andrew Gilmour responded to 80,000 actions by Global Citizens and committed that the UN teams on the ground would gather evidence to secure justice for the Yazidis.
"Like tens of thousands of outraged and committed Global Citizens, the UN Human Rights Office has been calling loudly for investigation and justice.," Gilmour declared to the 60,000 Global Citizens in Central Park. "Tonight I commit that my colleagues on the ground will monitor and report on human rights abuses for the purpose of evidence-gathering."
Read more: The UK is Leading on the Path Towards Yazidi Justice
The US commits to fight famine
Right now, 20 million people are on the brink of starvation because of famines in Yemen, South Sudan, Nigeria, and Somalia. Children are always the most affected in crises of this nature and these famines are no exception. Even those who survive may be cognitively and physically stunted for life, and without immediate help, 1.4 million will not survive the next few months.
Global Citizen launched a campaign in May 2017 urging countries to step up to fight famine. Over 60,000 Global Citizens took action in the months that followed, including Global Citizens and poverty fighting advocates Pearl Jam who used their social platform to mount the pressure. Global Citizen also worked behind-the-scenes with partner World Vision, impressing upon the Agriculture Committee in Congress that American leadership on this issue is vital.
In May, the US government announced that they would provide $990 million to fight the famine. This bipartisan agreement was successfully spearheaded in the House of Representatives by Congressman Tom Rooney (R-FL) and Congresswoman Barbara Lee (D-CA). In September, at our Movement Makers event during Global Citizen Week Rep. Barbara Lee (D-CA), thanked Global Citizens for their actions which helped secure this strong funding level.
Days later at the Global Citizen Festival New York, Executive Director of the World Food Program, David Beasley, confirmed to the 70,000 strong crowd that $575 million of this funding has been released to the WFP and others to immediately fight the famine. Before exiting the stage, the WFP chief had one message for Global Citizens: "You are making a difference, your voice is being heard. God bless you."
Next up on the stage was Sen. Chris Coons (D-DE), who in his role as member of the Appropriations Committee, announced that his colleagues in the Senate have proposed $311.5 million more in funds for International Disaster Assistance compared to last year to tackle the humanitarian crisis.
"The humanitarian crisis in South Sudan is a byproduct of conflict," Sen. Coons told the crowd at Central Park "It's entirely man-made. The solution is man-made, too. You are the solution. Thanks to your actions, my colleagues in the Senate and I have proposed over $300 million more in funds for International Disaster Assistance."
Read more: With 20M on Brink of Starvation the US Responds to Global Citizens and Steps up
Canada pledges $100M to polio eradication, taking us inches from the finish line
Polio, a waterborne and paralyzing virus, is 99.9% eradicated. As recently as the 1980s, there were well over 300,000 cases a year. But amazingly as of last year, there were only 37 reported cases — which means 16 million people are walking today who would not have been.
Yet even with such great progress, outbreaks are always just around the corner. Such as the one in Nigeria that emerged in Boko Haram-held territory in 2015. Or, most recently, the cases reported in Afghanistan this year. The only way to tackle the disease's relentless ability to reemerge, paralyze, and kill is to meet it with equal levels of persistence.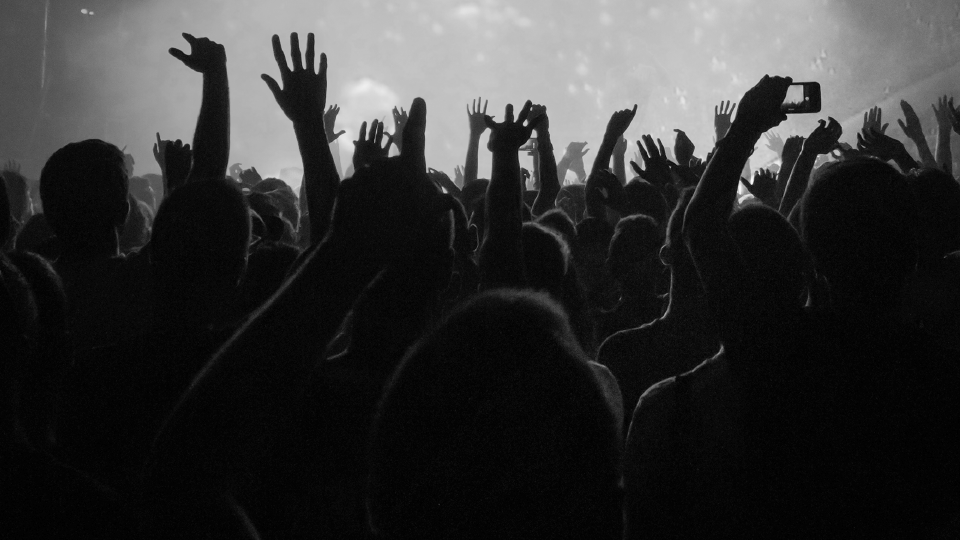 Global Citizen has been campaigning to end polio since its inception as an organization in 2011, joining the Global Polio Eradication Initiative (GPEI) made up of five key partners including Rotary International, UNICEF, the Bill & Melinda Gates Foundation, US Centers for Disease Control and Prevention, and the World Health Organization, along with key advocacy partner, RESULTS. These organizations have been tirelessly working to see polio's eradication for decades.
A key focus of the campaign since 2013 has been asking the Canadian government to step up for one last push against the disease. Starting in early 2016, over 30,000 Global Citizens from Canada and around the world sent emails, tweeted, and signed petitions calling on Canada's continued support for polio eradication. In early 2017, Global Citizen created a formal government petition, calling for a bold new Canadian investment in helping the world eradicate polio forever.
Global Citizen met with Minister Bibeau on June 7 to hand over the petition. At the handover, the Minister said, "I hear your message loud and clear, and I can confirm for you that Canada will keep its leadership to end polio."
Minister Bibeau then announced that she will be attending the Rotary International Convention in Atlanta on June 12 to confirm Canada's commitment to securing a polio-free world.
"This is important to us," she added.
Read more: This Week Proves That Persistence Pays in the Fight Against Polio
Just days later at the Rotary Convention, Canada announced a $100m pledge to polio eradication, a commitment that the Government has told us was only made because of the actions of global citizens and Rotarians.