The 12th-annual G20 summit was held this weekend in Hamburg, Germany. The G20 comprises leaders of the world's largest economies — a collection of countries that make up 85% of the planet's GDP. In other words, these are the countries that have the fiscal power to play a critical role in ending poverty.
It is also a collection of countries that all signed on to the Sustainable Development Goals (SDGs), the worldwide agreement made in 2015 to see an end to extreme poverty by 2030, which has since seen lackluster support from many G20 leaders. And this waning enthusiasm only looked set to increase with the rise of isolationist rhetoric in global politics.
Which is why over the past six months Global Citizen have been relentlessly campaigning alongside their partners. It is also why 750,000 of you tweeted, called, petitioned, and emailed. And why 11,000 Global Citizens joined world leaders, activists, and artists at our festival in Hamburg on Thursday the night before the G20 convened just a few minutes drive from the summit venue. We did this because we all want to see a world where no one is left behind.
Read More: Global Citizen Festival Hamburg: $706M Committed, Set to Reach 113M Lives
Now we are a little closer to that world. The official communique — the document which G20 leaders release to the public that outlines what was agreed on in the summit — is out and it contains some very good news on the areas of education and health, two core pillars of the SDGs.
And it proves what Chancellor Merkel declared in her leadership statement as Global Citizen heard while at the summit, "We can achieve more together, than by acting alone."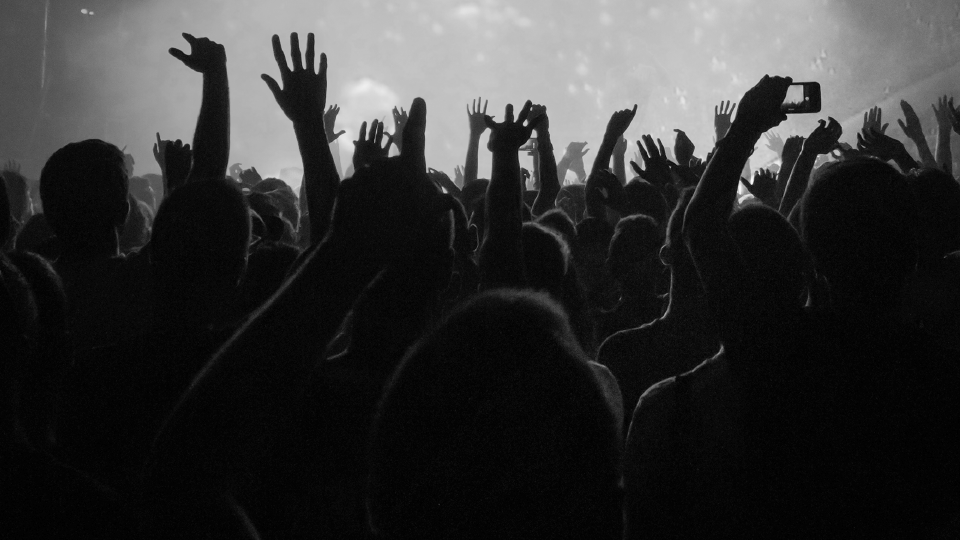 GLOBAL HEALTH SECURITY
In print, on page 8 of the summit document, leaders agreed to fully eradicate polio. This recommendation should ensure that the recent pledges made by Canada, Australia, and the EU that totaled $152 million (USD) in the past couple of weeks in response to over 74,000 actions by Global Citizens, will be built upon by other G20 leaders in the next year.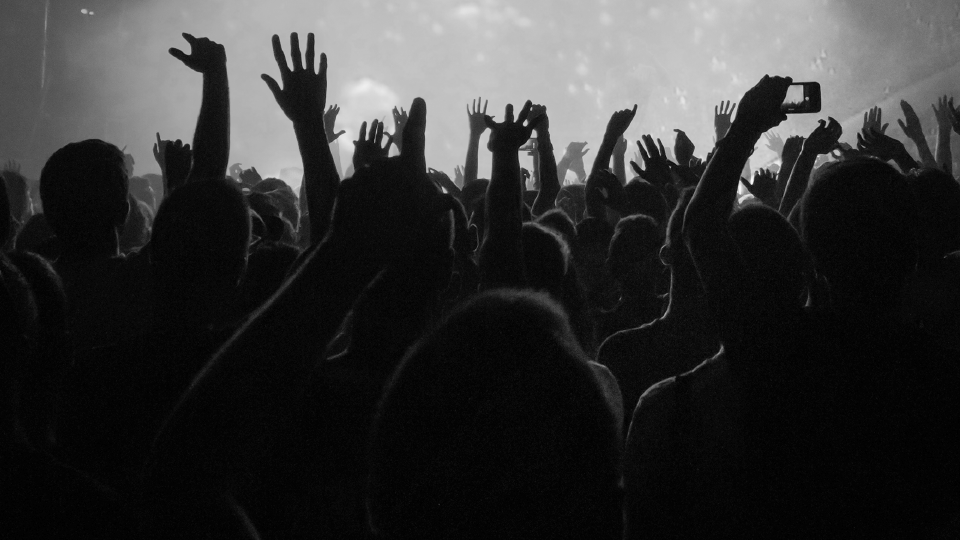 On Thursday, both the Australian Government and the EU Commission spoke via video to Global Citizens. The EU Commission said at the Global Citizen Festival that they had received over 1,500 phone calls from German citizens alone and told Global Citizens, "We heard you."
And Prime Minister Trudeau stood on stage with Pakistani polio health worker Sufi Mujhgan reaffirming Canada's financial pledge of $100 million to end polio for good. He also outlined Canada's new feminist international development policy focused on providing equal access to health services for women and support for female health workers on the ground.
So thank you to each and every one of you that has helped create the momentum needed to take the world over the finish line, for a disease that is 99.9% eradicated.
But it's not just polio that received much needed focus in the G20 communique — pandemic preparedness was also outlined, too. At a time when we are more connected than ever, and as health experts warn, the next pandemic is just around the corner, over 37,000 Global Citizens took action on the issue in the run up to the festival, and our advocacy and policy team met with health ministers from around the globe, presenting petitions and advocating for a planet better able to cope with the next global epidemic. So that if a disease like Ebola strikes again, it will not needlessly take the lives of over 11,000 people.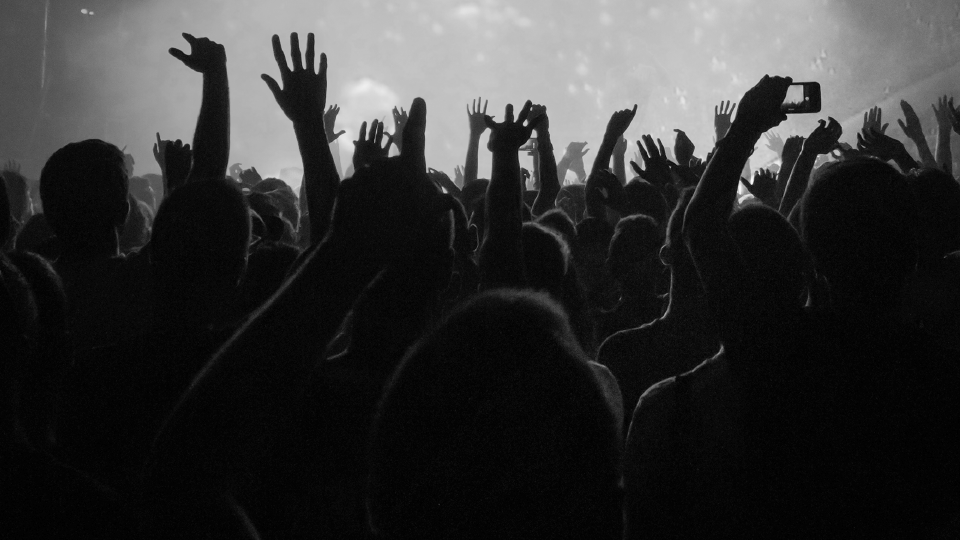 Which is why we were very pleased to see the Coalition for Epidemic Preparedness Innovations and the World Health Organization's emergency response capacity stipulated as a focus of the G20, on the communique. This agreement from leaders of G20 countries combined with the efforts of private sector organizations such as our partners at Johnson & Johnson who committed to provide a stockpile of 2 million Ebola vaccines on the Global Citizen stage on Thursday, will take us closer to achieving Sustainable Development Goal 3.
Because, as WHO's new Director-General Dr. Tedros told us all at Global Citizen Festival Hamburg: "Together we can create a world in which all people can lead healthy and productive lives regardless of who they are or where they live."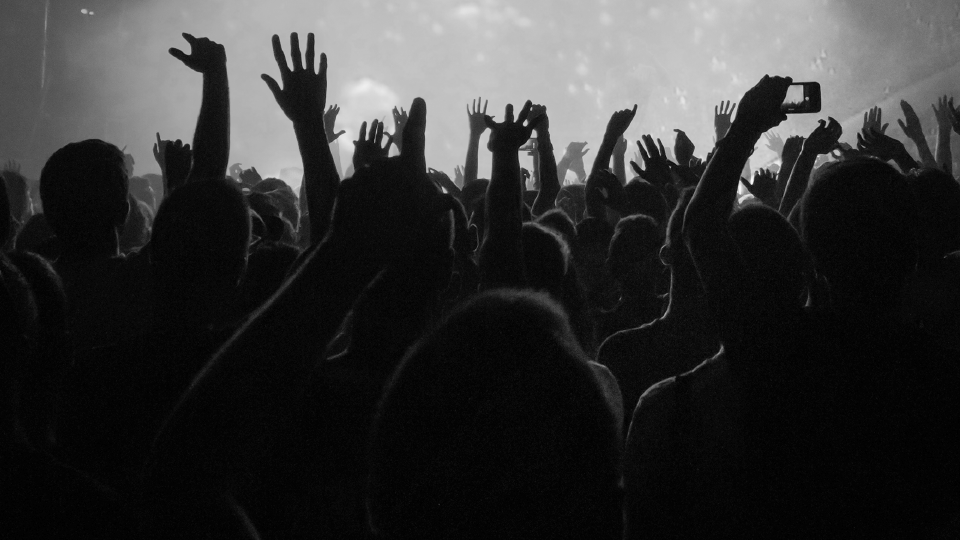 UNIVERSAL ACCESS TO EDUCATION
For the first time ever, we saw concrete recommendations to support education for all in the G20 communique. This commitment comes at a critical time for global education — the fight for which was described by UN Special Envoy and former British Prime Minister Gordon Brown on our festival stage in Hamburg as, "the civil rights struggle of our generation."  
Education received unprecedented attention in the lead up to the G20, with Global Citizen and its partners telling our most powerful leaders how a new architecture for education and three, complementary financing mechanisms, the GPE, ECW and IFFed, could finally make universal access to education a reality.
But if these mechanisms go under-funded, a stark future lies ahead for us all. "Right now, there are 1.6 billion young people and if the investment in education holds" — advocate for education Shakira warned from our festival stage — "by 2030, 800 million of them will lack even the skills necessary for employment. That's more than half of the next generation, and we can't afford that."
If current investment in education holds, by 2030, 800M people will drop out of school— #g20 hear @shakira's call https://t.co/j0NfJQ0wZq

— GlobalCitizenImpact (@GlblCtznImpact) July 7, 2017
Which is why Global Citizen kicked off our Festival in Hamburg with an exclusive education reception that brought together major players in education— from 5 former Heads of State who also happen to be Education Commissioners, including Julia Gillard, Gordon Brown, and Jakaya Kikwete; Norway's Prime Minister, Erna Solberg; heads of our fellow civil society organisations, including Helle Thorning-Schmidt; CEOs and C-suite executives from top corporate sector entities, like Gucci, HP and the Gates foundation, and passionate advocates and youth, like Muzoon Almellehan, to drum up high-level support for quality education for all.  It is also why, over the past six months, 136,639 Global Citizens have taken action to make Sustainable Development Goal 4 a reality.
A true powerhouse gathering showed up for universal access to education at our #EducateAll event on the eve of the #G20HAM17. #FundEducationpic.twitter.com/SnKRrokvmc

— GlobalCitizenImpact (@GlblCtznImpact) July 8, 2017
And now we can confirm that the G20 most certainly heard our collective cry. The G20 have agreed to support and guide the development of all three mechanisms we have campaigned for, including the Global Partnership for Education.
This is music to our years because if GPE  hits its 2018 to 2020 replenishment target of $3.1B, it "Will ensure the education of 870 million children in 89 of the world's poorest countries" as Chair of the Global Partnership for Education and former Australian Prime Minister Julia Gillard announced on our Hamburg stage, next to Malawian student Wongani whose school will be supported by GPE this year and who left his country for the first time to attend the event.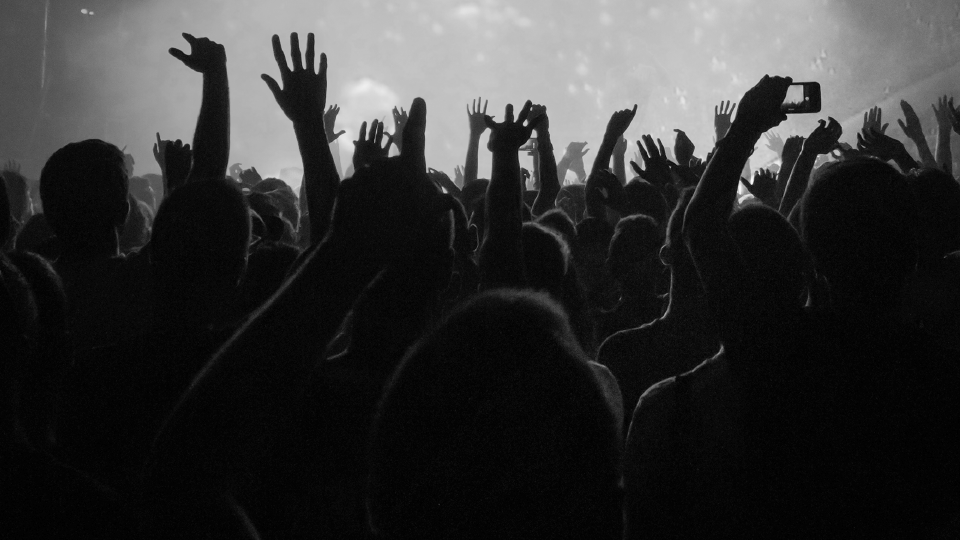 The Education Cannot Wait fund (ECW) is also mentioned in the G20 communique. The fund, which Global Citizens have taken over 200,000 actions in support of, provides much needed assistance to children in emergency situations. In a world of escalating crises it will ensure young people are equipped with the learning they need to heal from trauma, find hope and build a brighter future for their families and communities. This recognition of ECW comes in the wake of positive news we heard on the stage last week, delivered by UNICEF's youngest Goodwill Ambassador and extraordinary advocate, Muzoon Almellehan, that G20 country Australia has recently committed $10 million to ECW.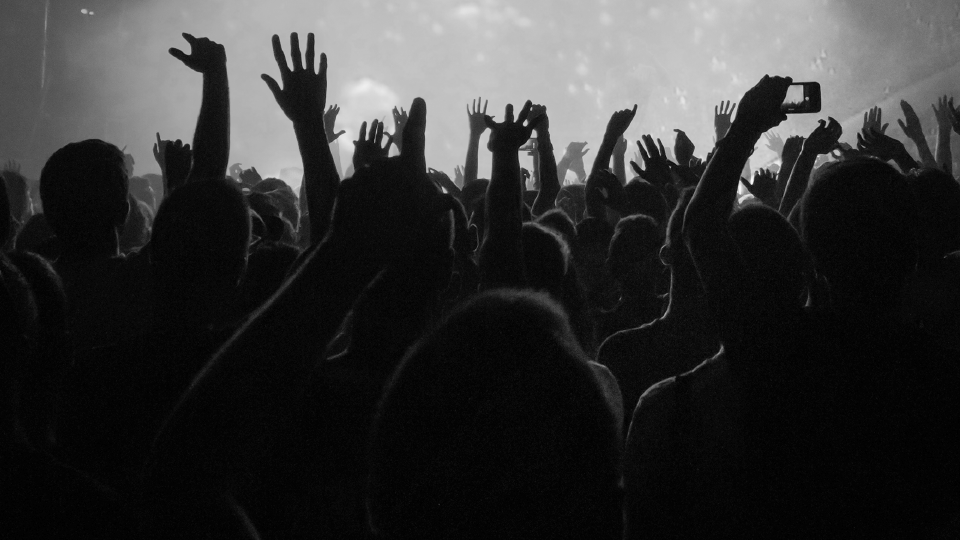 Finally, we also saw the G20 countries agree to support and shape the development of a new International Financing Facility for Education (IFFed) that can mobilize resources of up to $10 billion so countries can borrow money on more favourable terms from international banks. The Facility, proposed by the Education Commission and spoken about onstage by Gordon Brown, can help fill the gap left in donor financing, support GPE and ECW and scale up much needed resources for education. So that children like Wongani, who reminded G20 leaders on-stage last week that "together is powerful", get the education they deserve. The communique states that the IFFed, including how it will complement existing mechanisms like GPE and ECW will be explored further under Argentina's presidency of the G20.
So it was lucky that Global Citizens heard this echoed straight from the lips of the President Argentina too. On stage, Argentinian President Mauricio Macri announced that under his stewardship as leader of the next G20 host-country, he intends to expand and innovate global education systems during 2018. And in the communique itself it was outlined that the IFFed would receive focus under Argentina's leadership.
Long time education champion, Prime Minister Solberg summed up the need and value of the heightened support for education best, when she declared at Global Citizen's education reception that education— particularly girls' education— is key to ending poverty, and can have the greatest impact across all of the Global Goals. She went on to commit onstage that Norway would lead by example and invest more in the GPE, Education Cannot Wait and IFFed. After years of education being sidelined, it will be great to see it given a higher priority in coming years by the G20.  
FAMINE RELIEF
Yet there is still much more to do. As a result of over 23,000 actions taken by Global Citizens, the US government committed $639 million toward famine relief over the weekend. But no formal statement was written into the G20 communique on the importance of making long term investments to prevent us facing another famine in the future like the one we face today which sees 20 million people "just months from starvation" according to the UN. We must put pressure on world leaders to address the challenges of hunger and malnutrition for a world where over 700 million no longer go to bed hungry every night.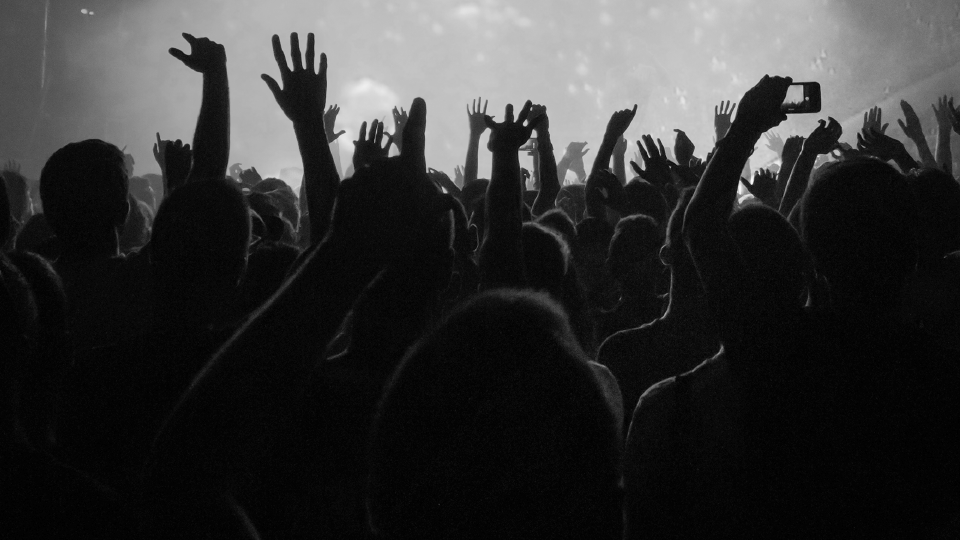 "We might have our differences politically, religiously and culturally"— David Beasley, Executive Director of the World Food Program, rallied from the Global Citizen stage in Hamburg — "but you and I together must show the world that we as Global Citizens are united to save children all over the planet. Let us love our neighbors. Danke Global Citizens!"