Why Global Citizens Should Care
The United Nations calls on countries to aggressively fight climate change to protect future living conditions for billions of people. Young people are making climate action seem possible through relentless organizing. You can join us in taking action on this issue here. 
---
Young people, tired of the lack of action in the face of potential environmental catastrophe, are forcing a global reckoning with climate change. 
The youth-fueled Sunrise Movement in the United States has pressured members of Congress to support the ambitious Green New Deal. The youth movement All in for Climate Action is bringing a tangible policy plan to world leaders at the United Nations Climate Action Summit in New York on Sept. 23. And the 16-year-old Swedish activist Greta Thunberg has spurred millions of school children to skip school on Fridays to demand an end to fossil fuel use. 
The biggest school strike yet is planned for Sept. 20 in the lead-up to the United Nations General Assembly session on Sept. 27. Millions of people of all ages, from all backgrounds, will strike from schools and their places of work, calling for environmental action. 
Take Action: Download the App and Tell These Cities to Lead the Way on Climate Action!
These are just a few examples of how young people are building a movement around climate change, turning it into an urgent, essential, and inclusive policy issue. They're generating new ideas for climate solutions, giving platforms to marginalized voices, and creating momentum for action. 
This movement will be explored during Climate Week NYC, a week of thought-provoking programming taking place Sept. 23 to Sept. 29. The week includes hundreds of events featuring world-renowned thinkers, activists, and educators, as well as companies pursuing sustainable business models and political leaders. Throughout the week, people will have countless opportunities to take action and get more involved.
At this year's #ClimateWeekNYC, all eyes will be on New York and everyone is invited to get involved and have a stake in the biggest issue that humanity is facing. pic.twitter.com/3WAe6mHqzH

— The Climate Group (@ClimateGroup) September 12, 2019
Climate Week NYC is organized by the Climate Group, a nonprofit that seeks to mobilize policymakers, activists, and businesses to achieve the Paris climate agreement goal of keeping temperatures from rising more than 1.5 degrees Celsius above pre-industrial levels. The week is structured around the United Nations Climate Action Summit and the UN General Assembly.
The week will be divided among 11 key themes, including Youth & Climate Activism, of which Global Citizen is the presenting partner. 
Read More: Global Climate Strike Aims to Spur Transformative Change
"Today's youth are leading the charge on protecting both people and planet from catastrophic climate change, and through our partnership with Climate Week NYC, we are excited to equip them with the tools and resources to effect more change through the Youth and Climate Activism Program," Michael Sheldrick, vice president of global policy and government affairs at Global Citizen, said in a statement. 
Throughout the week, there are 32 Youth & Climate Activism events that people can attend. 
On Sept. 23, events include young people sharing their experiences of climate change through the lens of racism, classism, sexism, and other forms of oppression, and a forum for learning how to effectively take action hosted by the Climate Museum.  
Environmental leaders explore technological solutions to climate change on Sept. 24. 
Read More: Major Health Groups Call Climate Change a 'True Public Health Emergency'
Sept. 25 is all about personal and collective wellness. A mindfulness seminar will help attendees cultivate empathetic awareness, the New York Botanical Garden will give people a tour of organic gardens and offer healthy nutrition tips, and educators can learn best practices for teaching climate change in the classroom.  
How can art and fashion promote sustainability? Find out on Sept. 26 during a talk with John Oppermann, the executive director for Earth Day Initiative. Other events on this day include a conversation with Bill McKibben, the award-winning journalist and co-founder of the environmental group 350.org, and lessons on parenting in the age of climate change. 
Programming resumes on Sept. 28, when people have the chance to attend the Global Citizen Festival in New York City's Central Park by taking action on a range of issues. The Global Citizen Festival will feature sets by the artists Queen + Adam Lambert, Pharrell, Alicia Keys, OneRepublic, H.E.R., Carole King, and more, in between world leaders and leading corporations making commitments to end the causes and consequences of extreme poverty.
---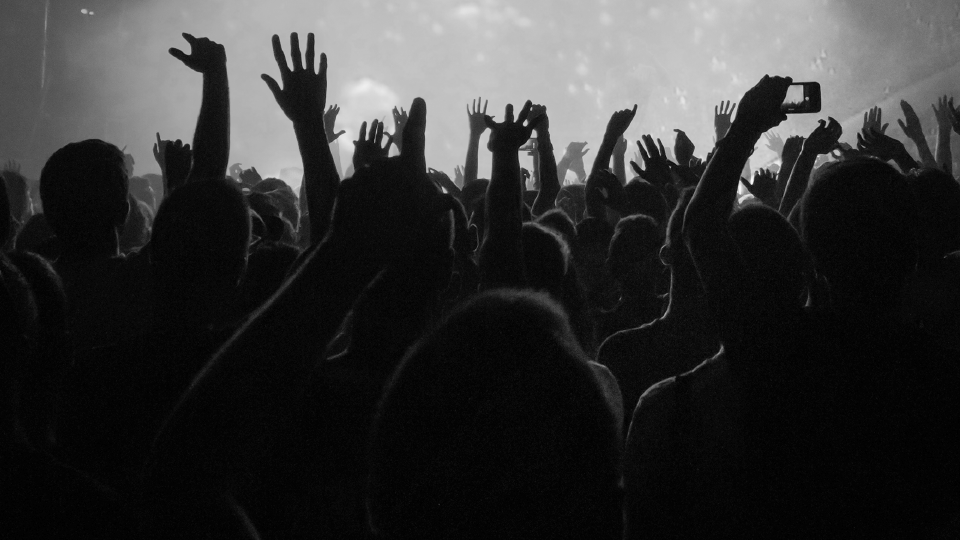 The 2019 Global Citizen Festival in New York will be presented by Citi and Cisco and in association with our Production Partner, Live Nation. MSNBC, Comcast NBCUniversal, and iHeart will serve as Presenting Media Partners and will air a live simulcast of the Festival on MSNBC and on iHeart Radio Stations.
The Festival will also be livestreamed on YouTube and Twitter, presented by Johnson & Johnson. Proud partners of the 2019 Global Citizen Festival include Global Citizen's global health partner and major partner Johnson & Johnson, and major partners P&G, Verizon, and NYC Parks.