Why Global Citizens Should Care
The United Nations warns that climate change could unravel all the progress that's been made on the Global Goals. Greta Thunberg is galvanizing a movement to overcome the challenges of climate change. You can join us in taking action on related issues here. 
---
The Swedish climate activist Greta Thunberg has been busy fighting for climate justice in New York after arriving Aug. 28 via a zero-emissions boat that crossed the Atlantic Ocean.
She spoke with the renowned journalist and thinker Naomi Klein at an event Monday Night hosted by the news and analysis website the Intercept, where Klein is a senior correspondent, at the New York Society for Ethical Culture.
"The Right to a Future" event featured three other youth climate activists — Xiuhtezcatl Martinez, Xiye Bastida, and Vic Barrett — and the Indigenous leader Tuntiak Katan, who protects the Amazon Rainforest in Ecuador.
The youth activists each envisioned what the world could look like 10 years from now. They described a future full of hope and potential, in which world leaders finally rose to the challenge of climate change and enacted policies to safeguard the planet.
"They have done something incredibly brave," Klein said of the youth activists. "They dared to dream in public, to imagine futures that you so richly deserve, the futures you have a right to." 
So glad to finally meet! @NaomiAKlein#ourclimatefuturepic.twitter.com/aKCzeQBKM9

— Greta Thunberg (@GretaThunberg) September 9, 2019
Klein then described Thunberg as "one of the great truth tellers of this or any time," before recounting some of her best quotes and inviting the activist onto the stage.
Thunberg maintained her trademark wit, sincerity, and warmth at the forum, where she spoke about New York, internet trolls, and what climate justice means. 
Read More: 12 Female Climate Activists Who Are Saving the Planet
Here are 10 things we learned about Thunberg.
---
1. She hopes everyone can sail across the ocean someday.
While most trips from Europe to the US take several hours, Thunberg took the long route by traveling nearly 14 days by boat across the Atlantic Ocean. She chose this route to avoid carbon emissions, but the journey was also breathtakingly beautiful and meditative, she said. She was able to clearly see the Milky Way at night and enjoy the beauty of the ocean for hours on end. 
"It was different from everything I had known in my life before, but it was incredible," she told the crowd. "I wish everyone had the opportunity to do that."
---
2. Being on the boat was a nice way for her to disconnect.
"I enjoyed very much to be disconnected from everything," she said.
---
3. Her first impression of New York?
"You use a lot of air conditioning," she said.
---
4. She gets her speeches fact-checked by climate scientists.
"When you have so many people listening to what you're saying and especially when you write speeches that will be heard by a lot of people, you need to have solid ground, you can't make assumptions, you need to have facts on everything and sources on everything," she said. 
"So when I write a speech, when it's almost finished, I send a copy of it to one scientist, or sometimes to five or six scientists, to just have a look to see if [the science is] how it's supposed to be and cannot be misunderstood," she added. "Also, I ask them sometimes personal questions like what does this [climate fact] mean and why are they talking about that, have them explain things to me and that helps a lot." 
Read More: Greta Thunberg Slams UK Fossil Fuel Use as 'Beyond Absurd' in a Passionate Plea to MPs
---
5. Asperger's syndrome helped her see the climate crisis more clearly.
"Without [Asperger's] I wouldn't have noticed this crisis," she said. "Because everyone else, they saw the same thing, they saw the same pictures and films as I did, the destruction of nature and what was happening with the climate, but no one else seemed to really understand why their lives weren't turned upside like mine was.
"We [people on the autism spectrum] walk the walk," she said. "We don't have the distance from what we know and what we say and how we act. But to normal people, they have cognitive dissonance. I can't understand how someone can say, 'Yeah, climate change is very important,' and not do something about it. If you know it, then you also know you have to do something."
Read More: Greta Thunberg Answers Asperger's Twitter Trolls: 'It's a Superpower'
---
6. It also helped her become well-versed in climate science. 
"Without my diagnosis, I wouldn't have been such a nerd and wouldn't have had the time and energy to read boring facts," she said. 
---
7. She laughs at all the internet trolls.
"I don't know how many laugh attacks I've had just watching these tweets and some nights I have a competition with myself to find the most absurd," she said.  
---
8. She knows she's right when trolls attack her.
"They go off on things like my personality, and how I am, and how I look, and how I behave, and that is just a sign that they don't have any more arguments," Thunberg said.
"They cannot argue with me because I am just saying what the science is saying," she added. "You can't argue against physics."
Read More: Global Climate Strike Aims to Spur Transformative Change
---
9. She knows climate change is connected to other issues.
"We live in very dark times in many different ways and it feels like the situation in our society is getting worse at the same time as the planet is getting worse," she said. "Everything is moving in the wrong direction and we cannot fix the climate without fixing all these other issues — they have to be combined.
"Environmental racism is a thing that's happening everywhere," she said. "We need to see that."
---
10. She doesn't buy the argument that climate action is too expensive.
"The money is there. If we can save the banks, then we can save the world. If there's something we're lacking in this world, it's not money. Governments and these people in power, they do not lack money," Thunberg said.
"To that argument, I would not even respond. Because I've said so many times, the money is there. What we lack now is the political will and social will to do it."
---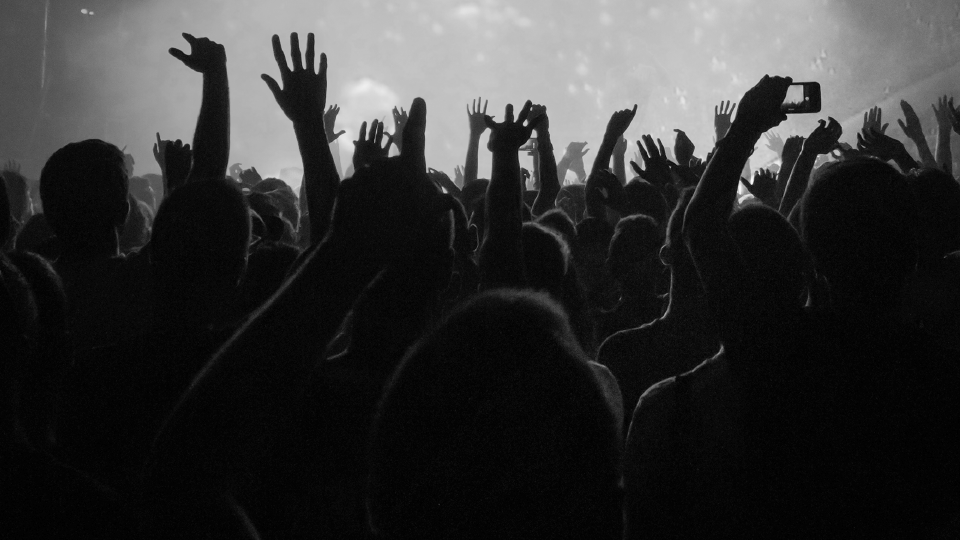 The 2019 Global Citizen Festival in New York will be presented by Citi and Cisco and in association with our Production Partner, Live Nation. MSNBC, Comcast NBCUniversal, and iHeart will serve as Presenting Media Partners and will air a live simulcast of the Festival on MSNBC and on iHeart Radio Stations.
The Festival will also be livestreamed on YouTube and Twitter, presented by Johnson & Johnson. Proud partners of the 2019 Global Citizen Festival include Global Citizen's global health partner and major partner Johnson & Johnson, and major partners P&G, Verizon, and NYC Parks.