---
Why Global Citizens Should Care
Women risk their lives on a daily basis to provide water for their communities. Access to clean water and sanitation for all must be achieved by 2030. You can join us and take action on this issue here. 
---
When a young girl or woman spends most of her day collecting water for her family or looking for a place to use the bathroom, she can't fit much else into her schedule.
Women collectively spend 200 million hours per day finding and collecting water, which puts them at risk of sexual abuse, disease, and missing out on school.
"This time-consuming process leaves little time for education or income-generating activities, exacerbating existing issues of poverty and gender inequities," Heidi Rickels, executive director of the organization Freshwater Project International, told Global Citizen. 
World Water Day is March 22, when everyday people and activists are coming together to leave no one behind in the effort to guarantee safe, clean water for all. Fetching water is one of the many chores that fall on women because of genderd norms and traditions. Marginalized communities, including people with disabilities, refugees, and women, are often discriminated against the most while trying to secure the basic necessity. Pregnant women without water access are especially vulnerable — they can suffer infections and pass them on to their children.
Take Action: How Much Do You Know About The World's Most Vital Resource?
"Empowering women is critical to solving the water crisis," Rosemary Gudelj, senior adviser of public affairs at the nonprofit organization Water.org, told Global Citizen. 
Using social media or attending local advocacy events are just a couple of ways to educate each other on the world water crisis, a spokesperson at Water Mission, an organization implementing safe water solutions around the world, told Global Citizen. 
If you want more ideas for how to take action, here are six women working on the crisis who you should know.
1. Georgie Badiel 
Fashion model Georgie Badiel spent three hours fetching water as a young girl in Burkina Faso, where almost half the country lives without clean water, she told Forbes. When her sister became pregnant and still needed to wake up in the middle of night to get water, she was inspired to do something about it. 
Badiel launched the Georgie Badiel Foundation in 2015, which has made water accessible to over 100,000 people by building wells in local communities in Burkina Faso. The foundation also trains women to restore wells in their communities and educates students on menstrual hygiene management. In 2016, Badiel also co-wrote the educational children's book The Water Princes about her experience growing up without clean drinking water. 
"Right now my biggest dream is to provide access to clean water to every person in my country Burkina Faso. I created this social project Georgie Water that will give back to the cause," Badiel told Forbes.
2. Stella Bowles
A school science project led Stella Bowles to test water samples from LaHave River in Nova Scotia, Canada, where she was always told she couldn't swim, according to Green Matters. The 14-year-old found fecal matter and didn't understand why straight pipes, which dump water from home toilets into waterways, were being used. Bowles posted her discovery on Facebook and put up signs near the river notifying her community. Her efforts garnered national attention and prompted the government to announce a $15.7 million in funding to clean up the river. 
"I hope it can show them that your age shouldn't put a limit on what you can do," Bowles told CBC. "Age is just a number." 
Bowles' book My River: Cleaning Up the LaHave River, which she co-wrote about her experiences, comes out in September 2019.
Today I was @SQMSwildcats to present my river project and to train kids to test their river. The Mersey River, Liverpool, NS. @SSRCE_NS@LHNOWnews@ckbwradio@CBCNS@ns_environmentpic.twitter.com/uH1hHqW8W2

— St October 30, 2018
Read More: American Photographer Mustafah Abdulaziz Highlights Global Water Crisis in Pictures
3. Autumn Peltier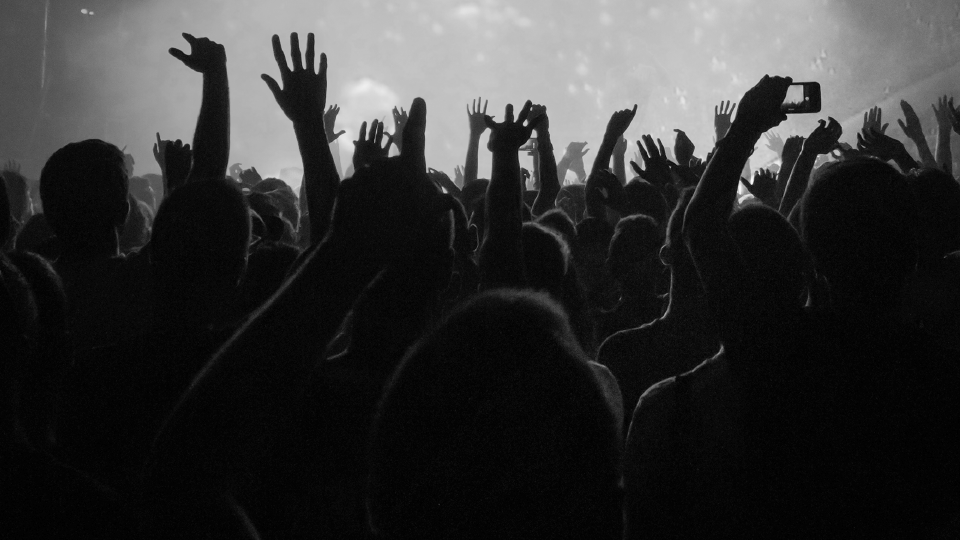 Autumn Peltier, 13-year-old water advocate from the Anishinaabe tribe of Canada, addresses the event to launch the International Decade for Action titled "Water for Sustainable Development 2018–2028."
Autumn Peltier, 13-year-old water advocate from the Anishinaabe tribe of Canada, addresses the event to launch the International Decade for Action titled "Water for Sustainable Development 2018–2028."
Image: Manuel Elias/UN Photo
Autumn Peltier started educating the public on why many Indigenous people living in Canada lack access to clean water at a young age. Inspired by her aunt, who walked the Great Lakes educating people on water conservation and Indigenous water rights, the teen started talking at community events about the importance of protecting Canada's water at just 8 years old, according to the BBC. 
After advocating for water protection at the UN General Assembly, and meeting with Canadian Prime Minister Justin Trudeau, Peltier isn't slowing down anytime soon. The 2016 International Children's Peace Prize nominee told the BBC, "I want to be prime minister or minister of environment."
Yesterday Ms Fynes met Autumn Peltier, Nokomis Josephine's great-niece. She is a water walker & protector like her auntie was, & she was rewarded 4 her work. When she heard about our #JuniorWaterWalkers work she signed 💦👣book w/ a message for the class: Keep up the good work!" pic.twitter.com/5usDo4vakc

— Beyond 4walls (@Rm19FairviewKs) March 21, 2019
4. Ramona Kasavan
Growing up in KwaZulu-Natal, South Africa, Ramona Kasavan saw how menstruation stops people from going to school and working because they lack access to menstrual hygiene education, hand washing facilities, and waste management. When people don't have access to clean water and soap, they can't manage their periods safely and with dignity and become susceptible to disease. Kasavan wanted to prevent young girls and women from entering child marriages, suffering violence and health complications, and living in poverty. Kasavan launched the sanitary pad and menstrual health education company Mimi in 2013 to empower girls. 
"The problem was about creating accessibility and that's what the business does," she told Global Citizen.
In several rural communities in South Africa, 56% of water carriers are women, who miss out on work while carrying out the task. The company gives women in disadvantaged areas the opportunity to build sustainability and sell Mimi sanitary pads. Mimi's low-cost sanitary pads have also helped 32,500 girls go to school.
#loveyourwork ❤️ pic.twitter.com/fXOWQn2Yhm

— Ramona Kasavan (@RamonaKasavan) March 1, 2019
5. Varshini Prakash 
Varshshini Prakash grew up in Boston, but her grandparents are from Chennai, India. In 2015, Chennai's highest rainfall caused a massive flood — and flooding, when exacerbated by climate change, is making water availability less predictable. While an undergraduate student at the University of Massachusetts Amherst, Prakash became involved in the climate movement.
"My nightmares are full of starving children and land that is too sick to bear food, of water that poisons that which it should heal, and of seas that are ever more creeping on our shores," she said during a speech she gave at a climate change protest in Washington, DC, in 2018, according to the New Yorker. 
Prakash co-founded the Sunrise Movement that year to protect environmental resources like water, and air by promoting solar energy and creating sustainable jobs. The youth organization has raised less than a million dollars since it started and is currently advocating for the Green New Deal, a policy which proposes to keep public water clean by reducing greenhouse gases, and restoring waterways. 
Fearless climate change leader. Passionate, effective activist. A voice of her generation. (and a life-long Massachusetts resident and @UMassAmherst alum!)

So honored Varshini Prakash, co-founder and Exec. Director of @sunrisemvmt, will join me tonight at the #SOTU. pic.twitter.com/Fy279TzDYr

— Ed Markey (@SenMarkey) February 6, 2019
6. Mari Copeny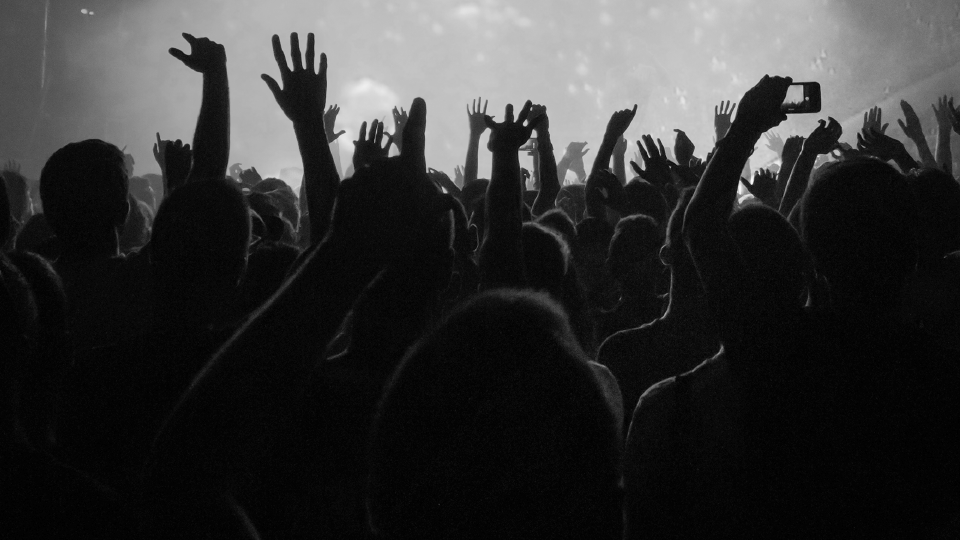 Eight-year-old Mari Copeny known as "Little Miss Flint" waves as she is acknowledged by President Barack Obama at Flint Northwestern High School in Flint, Mich., May 4, 2016.
Eight-year-old Mari Copeny known as "Little Miss Flint" waves as she is acknowledged by President Barack Obama at Flint Northwestern High School in Flint, Mich., May 4, 2016.
Image: Carolyn Kaster/AP
At the age of 10, Mari Copeny wrote a letter to US President Barack Obama, requesting a meeting to discuss the Flint water crisis. Lead piping has caused a deadly water crisis since 2014 in Flint, Michigan. Obama went to visit Copeny's hometown, where nearly 100,000 residents of the majority-black, low-income population were exposed to dangerously high lead levels in the water. Humanitarian crises like Flint disrupt the schooling of 75 million children, but Copeny wants to see her peers continue their educations. 
Friday is #WorldWaterDay and Flint has been almost 5 YEARS without tap drinkable water. Ever since the state of Michigan shut down the water sites I have partnered with @PackYourBack to bring hundreds of thousands of bottles of water to #Flint. https://t.co/FgmDlj8YeXpic.twitter.com/ySwPdFMoRa

— Mari Copeny (@LittleMissFlint) March 20, 2019
"Anyone can change the world no matter how small you are," she told Fortune.
Since meeting Obama, Caponey has donated more than 1,000 backpacks and school supplies to children in her city using the hashtag #PackYourBackChallenge. The campaign paved the way for Caponey to land the role as the youngest Women's March Youth Ambassador, and work with the Nations' Girl Up Initiative.