---
Why Global Citizens Should Care 
Countries have to invest in climate adaptation and action to avert severe environmental impacts. The United Nations calls for half of all climate funding to go to adaptation efforts. You can join us in taking action on related issues here. 
---
In 2009, Typhoon Ondoy struck the Philippines and displaced hundreds of thousands of people. Those living in informal settlements in Pasig City in southeast Manila not only lost their homes, but were also told by the government they'd have to relocate because future storms would only get worse. 
Many community members wanted to stay nearby, close to where they raised their families and earned their livelihoods. So they worked with local stakeholders, the government, and international partners to develop a plan for climate adaptation, or the process of adjusting to the worsening effects of current and future climate change. 
As part of the plan, the community members selected a location on an embankment to reduce the risk of flooding; erected buildings with stronger materials that could resist winds and flooding; and strategically placed key infrastructure like water tanks to be out of harm's way.
The resulting community can't house all the original members of the informal settlements, but, as the World Resources Institute (WRI) notes, it has put people in a much better position to face the next storm. More importantly, the project provides a model for other communities to follow as they adapt to intensifying climate change.
In the years ahead, countries will have to perfect the art and skill of climate adaptation. It's no longer responsible or even viable to maintain current forms of infrastructure, agriculture, urban planning, land use, and economic development. 
"Adapting to climate change is a moral, economic, and environmental imperative," Christina Chan, director of the Climate Resilience Practice at WRI, told Global Citizen. "Investing in adaptation is not accepting defeat and failure. It's accepting reality." 
And the reality is that the past decade was the hottest in recorded history, tropical storms are getting worse, and sea levels are rising. Countries face proliferating droughts, an acidifying ocean, and shrinking sources of freshwater. Farming is becoming more difficult, deforestation is continuing, and infectious diseases are becoming more likely. More than 21.5 million people are displaced by climate-related events each year and 100 million people could be pushed into poverty by climate change by 2030. 
In the context of these challenges, adapting to climate change is a matter of survival.
But what does climate adaptation look like around the world? And how exactly does it help us better endure climate change?
---
The New Normal 
For more than half a century, scientists have been calling on world leaders to mitigate climate change and protect the planet by stopping greenhouse gas emissions.
But this guidance has been so widely neglected that mitigation alone will no longer cut it — countries now need to heavily invest in adaptation measures as well.
Climate adaptation is the flipside of mitigation. If mitigation seeks to prevent the environment from changing, adaptation seeks to help people live in a changed environment.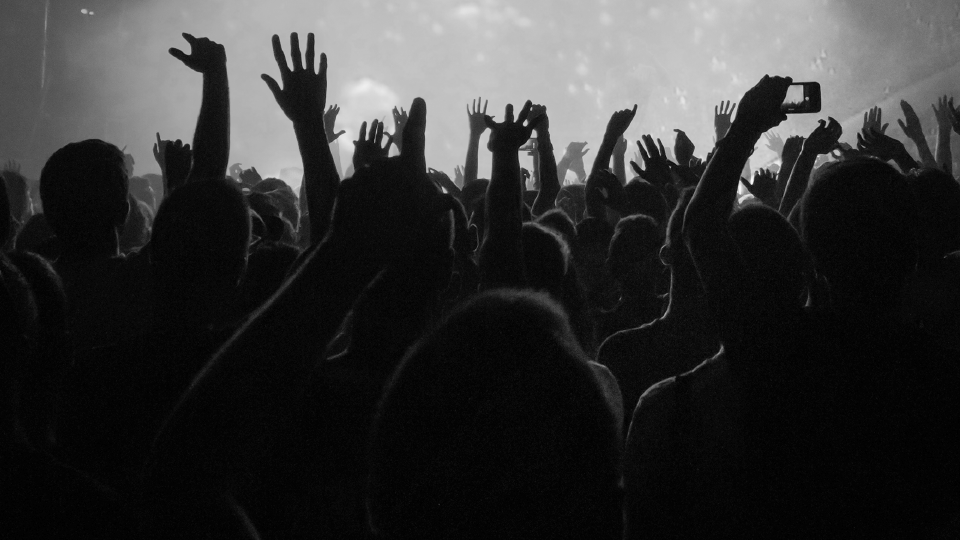 Beatrice, a female farmer in Kakamega, Kenya, works in her garden where she grows herbs, vegetables and potatoes that she also sells to local markets.
Beatrice, a female farmer in Kakamega, Kenya, works in her garden where she grows herbs, vegetables and potatoes that she also sells to local markets.
Image: Elisabetta Demartis/Bioversity International/Flickr
Climate adaptation essentially means any measure that protects a community or ecosystem from the effects of climate change, while also building long-term resilience to evolving environmental conditions.
Adaptation is open-ended and takes many forms. It can be disruptive, such as when an entire community is relocated, or discreet, such as when a shoreline is reinforced. It covers everything from helping farmers grow crops with less rainfall to making sure buildings can withstand flooding events. It includes installing early-warning systems for natural disasters and improving the management of waterways. 
Nature-based solutions — conserving or restoring ecosystems — double as mitigation because they often remove emissions from the atmosphere while supporting adaptation goals. Replanting mangroves along the coastlines of Java in Indonesia protects communities from flooding, rehabilitating the Great Barrier Reef boosts the economy of Australia, and contributing to the Great Green Wall across Africa's Sahel region improves food and water security. These efforts also create carbon sinks that, together with other initiatives, can get the world 37% of the way toward achieving the Paris climate agreement.  
Climate adaptation has to be guided by local priorities. Some areas need help overcoming floods, while others need help coping with heat waves. Although climate change is universally felt, some countries and regions need to adapt more urgently than others. Sub-Saharan Africa is widely considered the most vulnerable region to climate shocks, whereas Scandinavian countries are relatively shielded from major disruptions.
As tropical storms starkly illustrate, delays in funding only end up costing countries more in damages and future adaptation costs. Cyclone Idai caused at least $2 billion in damages throughout Mozambique, Malawi, and Zimbabwe, a price tag that would have been considerably less had climate resilient investments been made in advance.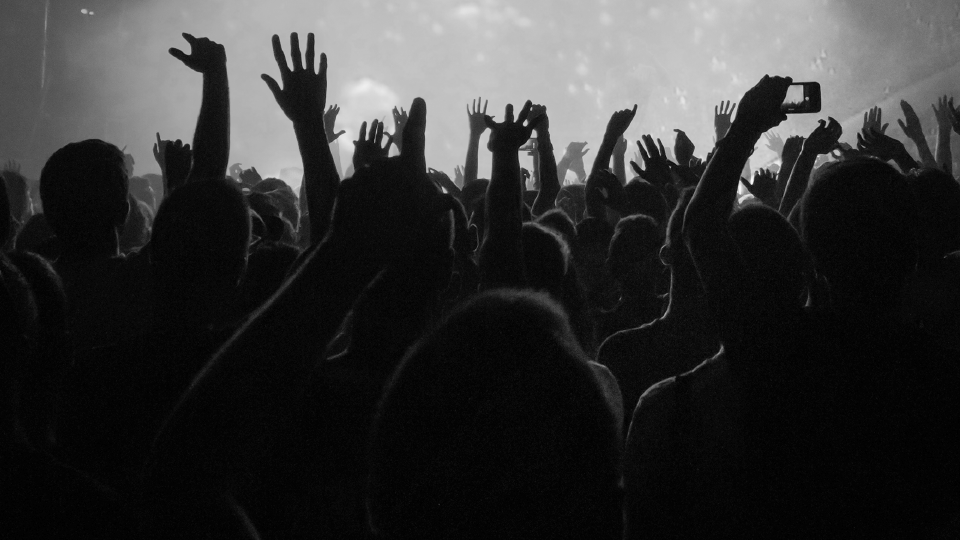 This photo issued March 19, 2019, taken within last week, flood waters cover large tracts of land in Nicoadala, Zambezia, Mozambique. Floodwaters have created "an inland ocean," endangering many thousands of families in the aftermath of Cyclone Idai.
This photo issued March 19, 2019, taken within last week, flood waters cover large tracts of land in Nicoadala, Zambezia, Mozambique. Floodwaters have created "an inland ocean," endangering many thousands of families in the aftermath of Cyclone Idai.
Image: World Food Programme/AP
In fact, the UN estimates that $1.8 trillion invested in adaptation programs would save countries $7.1 trillion in climate costs. Adaptation measures also lead to economic growth — investing between $250 and $500 per hectare of land in climate-resilient farming practices could more than double certain crop yields.
António Guterres, the United Nations secretary-general, recently said that adaptation should account for 50% of all climate-related financing around the world. Right now, it receives around 20% of overall climate funding, with the rest going toward mitigation efforts like investing in renewable sources of energy and retrofitting buildings to be more energy efficient.
Guterres made his remarks at the first ever Climate Adaptation Summit, where world leaders discussed how scattered initiatives over the past decade can be folded into larger frameworks of adaptation that prioritize climate justice.
The summit, held on Jan. 25 and Jan. 26, set the stage for a year of climate conventions that could accelerate adaptation efforts globally. 
Adaptation has primarily taken place in high-income countries, whereas low-income countries have often lacked the resources needed to build sea walls, improve agricultural systems, and develop storm-resistant infrastructure. This disparity both reflects and exacerbates the unjust way climate change is unfolding. Although low-income countries are the least responsible for climate change, they're often the most affected by it. 
The UN estimates that developing countries currently need an estimated $70 billion annually to adapt to climate change, and could need as much as $300 billion by 2030. 
The Paris climate agreement tries to level this imbalance by elevating multilateral institutions like the Green Climate Fund that raise money to fund mitigation and adaptation projects in developing countries. These organizations have struggled to meet their fundraising goals, but that could change as global momentum builds around adaptation.
---
Climate Adaptation Requires Climate Justice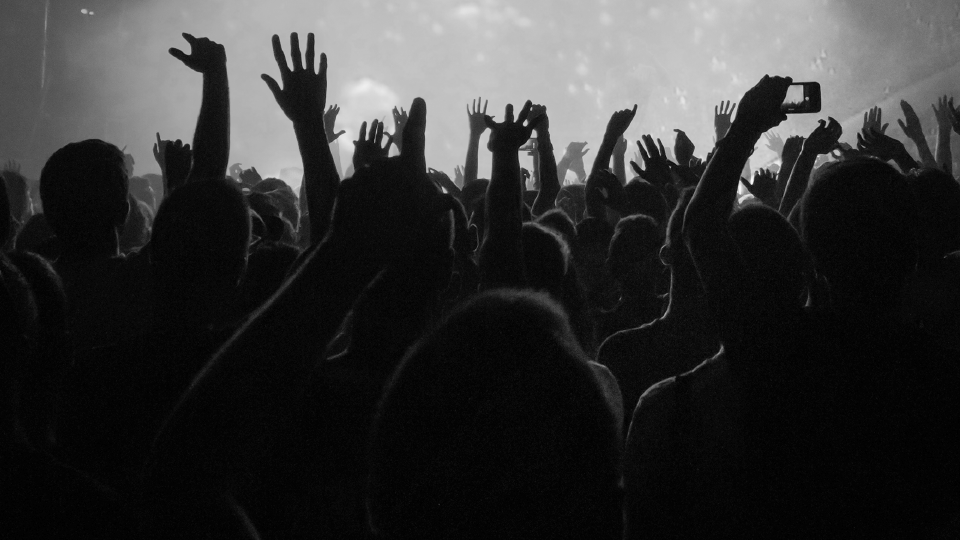 A boy holds up a small globe during a global protest on climate change in Sao Paulo, Brazil, Sept. 20, 2019. Across the globe, hundreds of thousands of people took to the streets to demand that leaders tackle climate change in the run-up to a UN summit.
A boy holds up a small globe during a global protest on climate change in Sao Paulo, Brazil, Sept. 20, 2019. Across the globe, hundreds of thousands of people took to the streets to demand that leaders tackle climate change in the run-up to a UN summit.
Image: Andre Penner/AP
In many ways, the COVID-19 pandemic resembles the climate crisis: a borderless threat overwhelming public health systems and economies that can only be overcome through international cooperation and solidarity.
Countries right now are crafting COVID-19 recovery plans that have the potential to accelerate efforts to mitigate and adapt to climate change. If legislators worldwide rise to the occasion, they can fund a transition to green economies, expand nature-based solutions, and invest in marginalized communities, Chan said.  
"There's greater recognition that as we build back better, there's an opportunity to build resilience to multiple risks — not just the pandemic and health risks, but also economic and climate risks," Chan said. 
This intersectional approach is key to climate adaptation and it has to shape government policy going forward, Chan said. All government agencies, for example, can factor climate risks into decision-making processes so they don't expose communities to environmental threats or exacerbate climate change, while also ensuring they get the funding they need. For example, agricultural agencies can leverage climate data to tailor subsidies to support climate resilient farming amid increasing temperatures, while labor agencies can use the same data to enact policies that shield workers from these higher temperatures.
Because climate change disproportionately affects people living in poverty and marginalized communities, climate adaptation is ultimately about addressing broader inequalities. 
Otherwise, inequalities around water, food, and land access will only worsen.
"We risk a 'climate apartheid' scenario where the wealthy pay to escape overheating, hunger, and conflict while the rest of the world is left to suffer," Philip Alston, the UN Special Rapporteur on extreme poverty and human rights, said in 2019. "Climate change is, among other things, an unconscionable assault on the poor." 
That's why climate adaptation is inseparable from climate justice. 
Achieving climate justice requires a few things. First, wealthy countries must pay for the majority of climate adaptation globally. That means they have to fund adaptation projects in low-income countries. This can come in the form of supporting multilateral institutions like the GCF, the Adaptation Fund, the Global Environment Facility, and the International Climate Initiative, or directly providing foreign aid. The COVID-19 pandemic has altered foreign aid spending, with resources shifting to COVID-19 actions, but economic recovery plans can restore and even increase former levels of foreign aid, Chan said. 
Adequate funding has to be mobilized immediately because, as the UN's Adaptation Gap Reports notes, "there is a real risk that adaptation costs will increase faster than adaptation-oriented finance." 
Climate justice also requires grassroots participation, as opposed to top-down implementation. WRI recently announced that 40 governments and institutions pledged to support a set of principles for locally-led adaptation that would address structural inequalities and allow community members to make financing decisions, among other things. 
"This is a collective journey of learning and transforming design, practises and monitoring frameworks that will produce holistic and sustainable solutions for the people who are most vulnerable to the impacts of climate change," said Sheela Patel, chair of Slum Dwellers International and Global Commission on Adaptation commissioner, in a statement.
A key part of any project involves evaluating what works and what can be improved. Right now, a lack of financing, data, and institutional support have limited the extent to which climate adaptation projects can be monitored. Many adaptation projects — such as agricultural resilience — need ongoing funding to remain effective and achieve their long-term goals.
When countries don't have institutional monitoring systems in place, adaptation projects often struggle to receive funding beyond a one-time basis, especially since budgets, for a variety of reasons, can fluctuate from year-to-year. Going forward, countries and multilateral institutions have to standardize how projects are monitored and evaluated so that funding can be better allocated and continually secured. 
This gap seems like it could threaten the prospects of adaptation. But as events like the Climate Adaptation Summit show, the international discourse appears to be shifting. World leaders readily admit that the climate crisis must be met with bold policy.
The decade ahead could entail business as usual, with worsening climate change and inequality, and communities swept into the ocean or obliterated by storms. Or it could feature transformation, a new rigor and transparency around adaptation, and a level of climate resilience that allows people to thrive.