---
Why Global Citizens Should Care
Fighting climate change, achieving gender equality, and promoting peace is key to ending extreme poverty. You can join us and take action
here
. 
---
People mobilized all around the world this week in violent protests and peaceful cries for peace.
After reports revealed women were being stopped from voting in Nigeria, an impromptu music video uniting the country went viral. Separatist demonstrators in Barcelona, however, blocked traffic and took over the streets in a fight for Catalonia's independence. On Sunday, Haitian protesters saw the benefits of their opposition when the government announced its reducing gas prices in the wake of its recent political crisis.
Take Action: Share How a Fresh Start for the Environment is Leading to a Fresh Start for People
Following teen Greta Thunburg's lead, tens of thousands of young activists stood up against climate change across the globe. 
The dire need to preserve the planet was felt from the US to Southeast Asia. Visitors at California's Yosemite Horsetail Waterfall observed the park's natural beauty, and experts warned urgent actions must be taken to save Myanmar's drying lakes. 
Read More: Advocacy and Anguish: 16 Powerful Photos Around the World This Week
Meanwhile, in Colombia, Venezuelan migrants escaping violence and turmoil are finding innovative ways to get by amidst a crisis that pushed them to leave home. 
Here are 15 of the week's most moving photos. 
---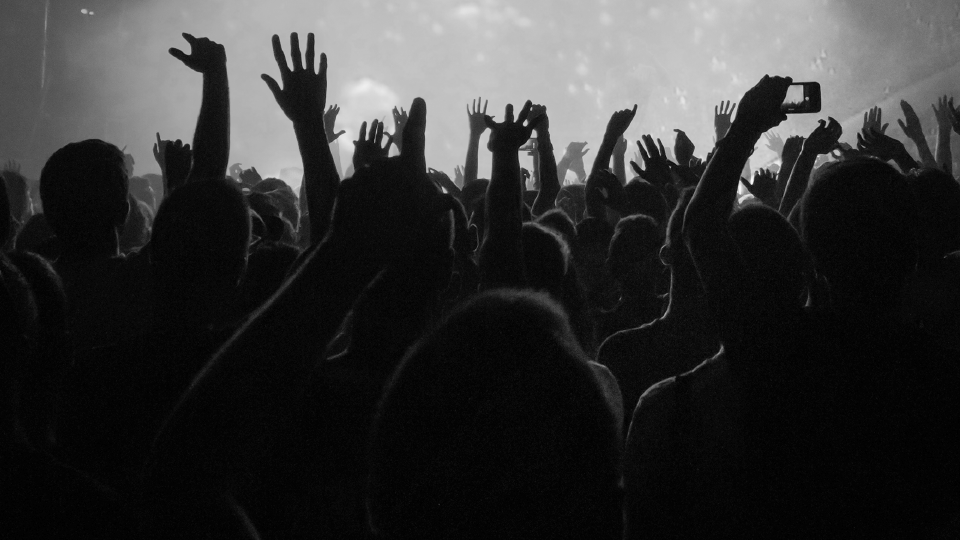 Image: Ben Curtis/AP
1) Nigeria Elections: Dancers change outfits between scenes under the shade of a tree, as they record a music video calling for a peaceful election, at a golf resort outside of Kano, northern Nigeria on Feb. 18, 2019. Faced with an election that could spiral into violence, some in the popular Hausa-language film industry known as Kannywood assembled this week to shoot an urgent music video appealing to the country for peace. Nigeria is Africa's largest democracy, with 84 million people registered to vote in the country.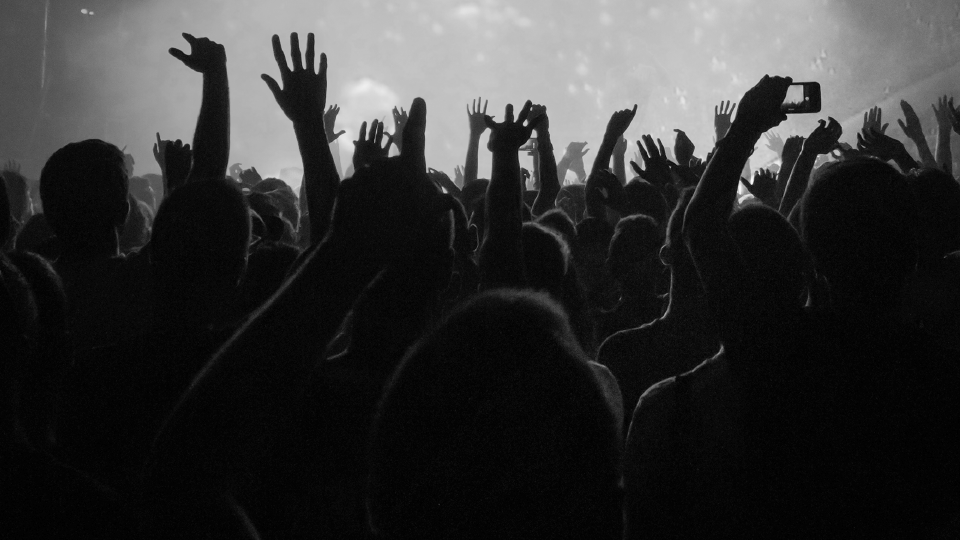 Image: Emilio Morenatti/AP
2) Protests in Catalonia: Pro independence demonstrators march waving esteladas, or independence flags, during a demonstration supporting the imprisoned pro-independence political leaders in Barcelona, Spain, Feb. 16, 2019. Hundred of thousands of Catalan separatists are marching in Barcelona to proclaim the innocence of 12 of their leaders who are on trial for their role in a failed 2017 secession bid. The Spanish government says regions cannot independently secede, without amending the constitution, and election results and polls show that Catalonia's 7.5 million residents are divided over the secession issue, according to the Associated Press.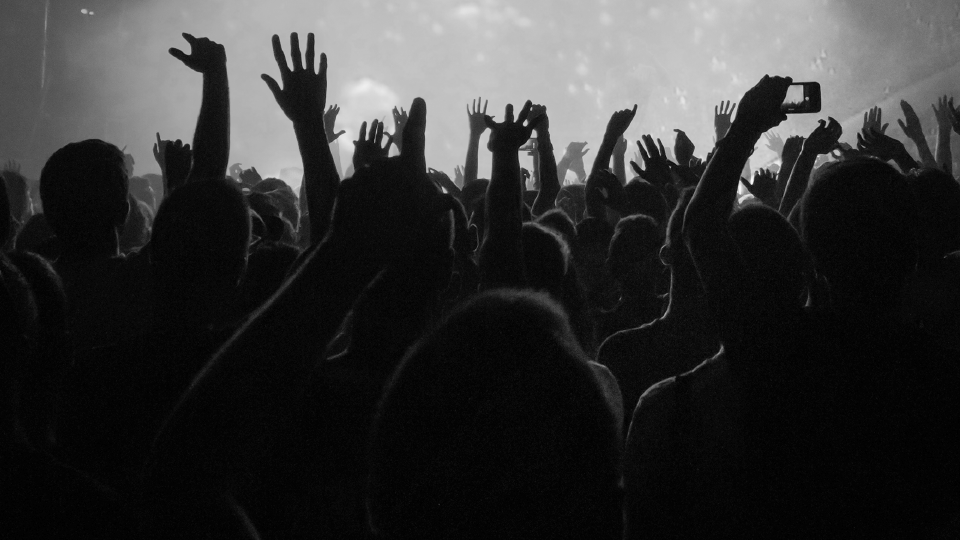 Image: Mahmud Hossain Opu/AP
3) Fire in Bangladesh: Firefighters and local people help douse a fire in Dhaka, Bangladesh on Feb. 20, 2019. A devastating fire raced through at least five buildings in an old part of Bangladesh's capital and killed scores of people. While exact cause of the fire isn't clear, according to reports chemicals that were being stored in shops and warehouses quickly fueled the fire. Bangladesh, one of Asia's poorest countries, is very densely-packed and a number of other fires in recent years have devastated the country. In 2012 a fire in a garment factory on the outskirts of Dhaka killed at least 112 people, an in 2010, more than 120 were killed in another fire.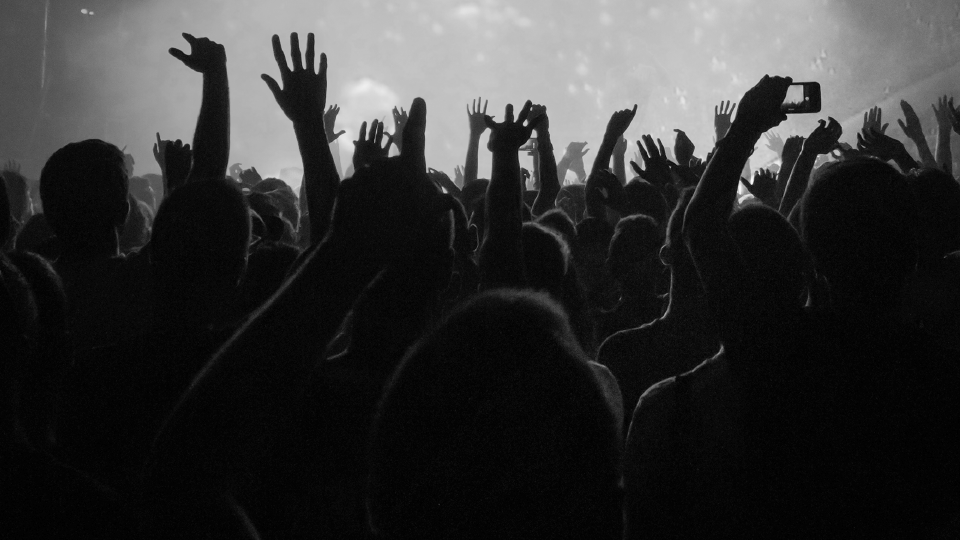 Image: Dakota Snider/dsniderphoto.com/AP
4) Yosemite: Horsetail Fall in Yosemite National Park, Calif., is pictured on Feb. 17, 2019 in this photo released by Dakota Snider. California's Yosemite National Park is again wowing visitors and photographers with its annual "firefall." Every February for a few days, the setting sun illuminates the Horsetail Fall to make it glow like a cascade of molten lava.The scene is a good reminder of nature's beauty and what we stand to lose from climate change and environmental degradation. The UN's Global Goals include multiple targets to help protect the planet, including calling for the protection of life on land and below water and demanding action on climate change. 
5) Situation in Haiti: People wait in line for gas in the commune of Petion Ville in the Haitian Capital Port-au-Prince on Feb. 17, 2019. The government presented a package of economic measures to try to calm the political crisis. Among these measures, the government announced its objective of reducing the price of rice by 30 percent. Since February 7th, at least seven people have died as Haiti has been plunged into political crisis, with everyday life paralyzed by protests and barricades in the largest towns. Due to the protests and blockades of streets, many water sale deposits and gas stations suffer of shortages, since they have not been supplied by the trucks that distribute it. 

6) Daily Life in Norway: A man jumps in the cold water (3C), on Feb. 19, 2019, in Kabelvag, in Lofoten island, Northern Norway.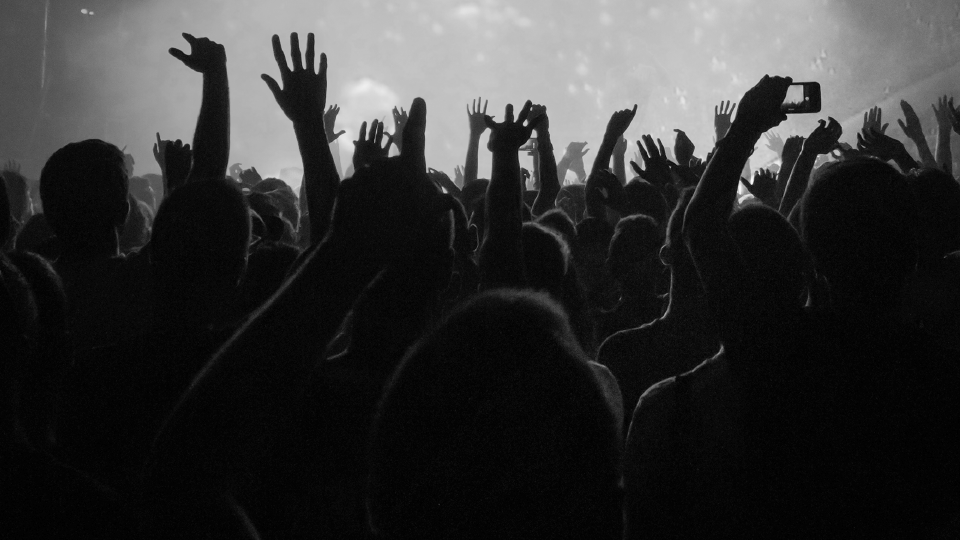 Image: Fernando Vergara/AP
7) Crisis in Venezuela: Venezuelan migrant Jose Garcia poses for a photo after spending his day collecting materials he can sell for recycling in La Parada, Colombia, on the border with Venezuela on Feb. 19, 2019. The 26-year-old said he moved to Colombia one and a half years ago and recycles to afford food for his three children and wife. Venezuela is currently in the midst of serious economic turmoil that has caused millions of refugees and migrants to flee to neighboring countries. The exodus from Venezuela has steadily grown over the past few years, following the collapse of the country's economy, widespread food insecurity, a faltering health care system, and violence. According to UNHCR, the UN Refugee Agency, and IOM, the International Organization for Migration, the number of refugees from Venezuela has reached 3.4 million, with Colombia hosting 1.1 million refugees, the highest population.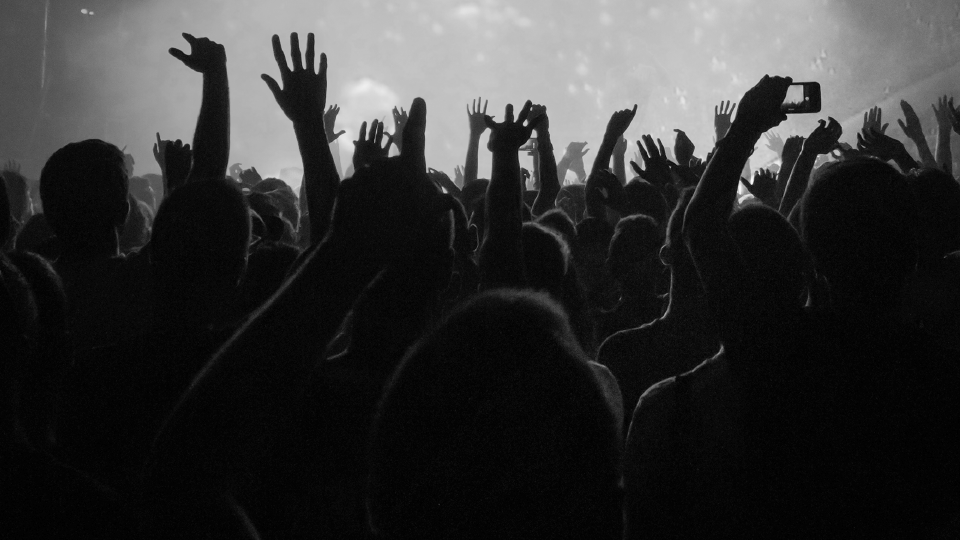 Image: Felipe Dana/AP
8) Syria: A boy rides in the back of a truck that is part of a convoy evacuating hundreds out of the last territory held by Islamic State militants, in Baghouz, eastern Syria, Wednesday, Feb. 20, 2019. The evacuation signals the end of a week long standoff and opens the way to U.S.-backed Syrian Democratic Forces (SDF) recapture the territory.
9)Myanmar Environment: This aerial photo taken from a hot air balloon shows vegetable plantations and traditional houses on stilts on Inle lake in Shan State is seen on Feb. 18, 2019. Myanmar's famed Inle Lake has enchanted tourists for decades with its floating gardens and the graceful leg-rowing style of its fisherman, but experts warn the lake is drying up and urgent action is needed to avoid disaster.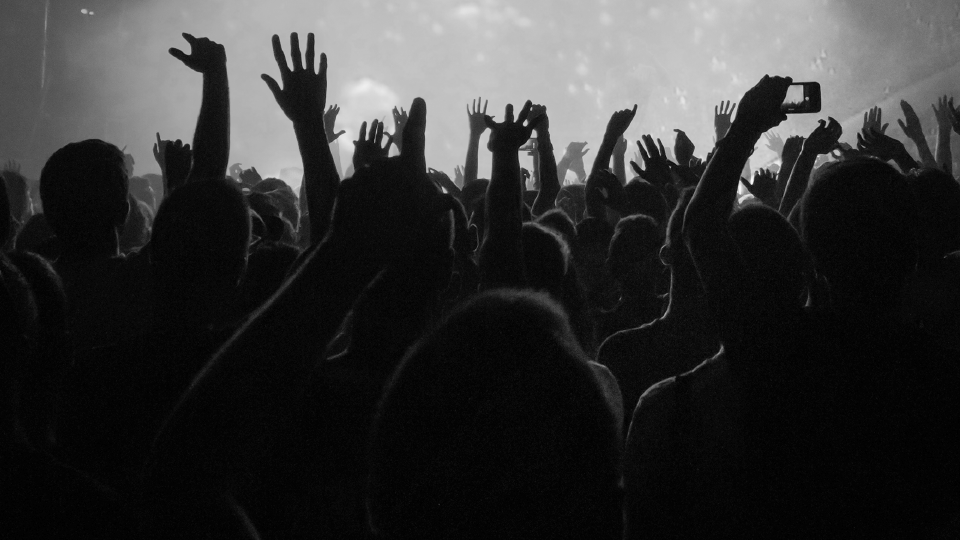 Image: Francois Mori/AP
10) Global Climate Marches: Students, holding placards, take the streets of Paris, France, as they demonstrate to draw more attention to fighting climate change, Feb. 22, 2019. Thousands of teenagers have been skipping school in an attempt to push authorities to better protect the planet against climate change. The scale of the movement is huge, and it has been snowballing across the world, inspired by 15-year-old Swedish student Greta Thunberg — who has been skipping lessons every Friday to protest outside the Swedish parliament. Tens of thousands of young people in countries like Switzerland, the United Kingdom, and Australia have also launched protests and demonstrations to make governments listen up.
11) Bangladesh Prayer: Bangladeshi Muslim devotees get off from a train to join in the Akheri Munajat, or final prayers, at the Biswa Ijtema in Tongi, some 30km north of Dhaka on Feb. 19, 2019. Several million Muslim devotees from around the world join the four-day long event that ends with a special prayer on the final day.
12) Central American Migration: Central American migrants try to cross the Rio Bravo, from Piedras Negras, in Coahuila state, Mexico to the city of Eagle Pass, in Texas, US, as seen from Mexico on Feb. 17, 2019. Last week Trump invoked a 'national emergency' to justify tapping military and other funds for barrier construction, after Congress approved less than a fourth the $5.7 billion he had sought for border security. Migrants fleeing Central America's Northern Triangle region comprising Honduras, El Salvador, and Guatemala routinely cite poverty and rampant gang violence as their motivation for leaving.
13) Breaking Barriers in Switzerland: First Lieutenant Fanny Chollet, the first woman to fly an F / A-18 Hornet fighter in Switzerland poses during a press conference on Feb. 19, 2019 at Payerne Air Base. Fanny Chollet, 28, nicknamed 'Shotty' is operational since the beginning of the year within the aviation squadron 18 based in Payerne.
14) Environmental Pollution in Nigeria: A fisherman stands on oily mud in the river during low tide at Ogoniland's village of K-Dere, near Bodo, which is part of the Niger Delta region, on Feb. 20, 2019. According to the Movement for the Survival of Ogoni People (MOSOP), the river has been damaged by repeated oil spills since 70's. Due to the destroyed ecosystem of the river, all fishermen are forced to reach out to the ocean. Nigeria, Africa's biggest oil producer with some two million barrels per day, relies on the sector for 90 percent of foreign exchange earnings and 70 percent of government revenue.
15) Climate Marches: Students take part in a march for the environment and the climate organised by students, in Brussels, on Feb. 21, 2019.