Africa produces just 2% to 3% of the world's carbon emissions, yet the continent is the most vulnerable to climate change and its effects are already being felt. From unpredictable and extreme weather like droughts, floods, and cyclones, to humanitarian crises like malnutrition and hunger, it is becoming increasingly urgent for Africa to make a stand for climate action.
This is why Ugandan climate activist Vanessa Nakate, 23, started her one-woman protest in her city Kampala, to bring attention to the effects of climate change in her country and around Africa.
Nakate made international news in January 2020, after she was cropped out of an AP news agency photo with European climate activists at the World Economic Forum in Davos, Switzerland.
Nakate felt the incident fit into a broader pattern of systemic racism, and determined to speak out against it. While white activists are often celebrated, black activists are often ignored, and their efforts largely go underappreciated.
This is Nakate's story.
You can read more from the In My Own Words series here. 
---
Growing up, I never studied anything that taught me about climate action and its realities, or indeed that climate change is already happening. My father, however, was the president of the Rotary club of Bugolobi, Kampala. 
Seeing his work as the leader of Green Mission, a project that saw his and various communities planting trees around Uganda, sowed a seed that made me decide to be a voice of change.
I started researching climate change in 2018 to understand its causes, impact, and how to mitigate the disasters that come with it.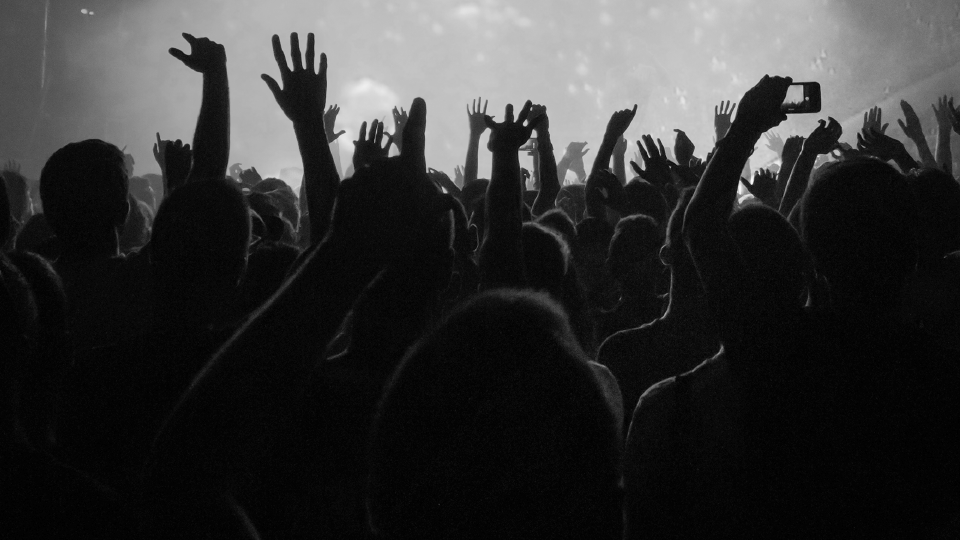 I started my activism in January 2019 because the environment is our life, and our existence heavily depends on our environment because when it's not healthy, we cannot survive as humans.
While the environment does everything for us, all it asks from us is that we take care of it.
For instance, if we cut down our trees, there will be none to absorb carbon dioxide, which is one of the greenhouse gases that cause global warming, and all these floods we are seeing are one of the results of us not taking care of our environment.
My advocacy is based on the understanding that our environment is our inheritance, and we have to protect it or we face the consequences. We'd rather act now, as we can't keep watching more people die as a result of climate change.
The Congo Basin is the second largest rainforest in the world, with incredible biodiversity that includes over 10,000 species of plants and 1,000 species of birds. Meanwhile, the Okapi, which is also known as the forest giraffe, can only be found in the Congo rainforest.
This forest — which spans the Democratic Republic of Congo, with smaller portions in Gabon, Republic of Congo, Cameroon, Central African Republic, and Equatorial Guinea — represents Africa and all the nature that holds Africa together.
The Amazon burns and the whole world talks about it!

California burns and the whole world talks about it!

Congo rainforest burns and a young girl talks about it!

People are actually dying in Africa

But if these news companies don't talk about the fires in Africa,it is sad

— Vanessa Nakate (@vanessa_vash) October 29, 2019
Even though the Congo rainforest is the second biggest in the world, not everyone knows that it exists. I started thinking about ways of bringing the forest to the attention of the world, especially Africa, when it caught fire in 2019.
I wanted to educate people because how can we fight the destruction of something that we don't even know about?
My protests started off gradually, usually with me as the only person taking part. It's been just over a year since I launched my protests.
I hold them in different parts of Kampala, from the streets and shopping malls, to standing in front of fossil fuel stations.
I have staged a protest in front of the Parliament; and target any location that attracts as many people as possible in order to cause impact.
At first, passersby threw a lot of negativity at me. They'd tell me about how I was wasting my time, and how no-one would listen.
It's disturbing that there are people who believe that climate activism is a waste of time, but we need to educate our people about the climate crisis and tell them the truth they don't want to hear. We need to tell them that climate change is real, and dangerous for us all.
What we feared is here! https://t.co/HgH0dHgA0u

— Vanessa Nakate (@vanessa_vash) February 9, 2020
With the fires in the Congo Basin, people need to know that we all depend on its existence because these are the lungs of Africa. Over 80 million people live in Central Africa, and heavily depend on the rainforest.
As well as the great role the rainforest plays in the absorption of carbon dioxide and production of oxygen, it's also home to the Black Colobus, which is one of the most endangered monkey species in the world. We will not see such species if we lose the forest.
I'm also campaigning for the Congo Basin because I once read an article that clearly explained that the forest would be gone by 2100 if nothing is done to protect it. Yes, there is a history of rainforest fires there, but most of these fires are man-made.
20% of the Amazon is now a carbon source, not sink. 🚨

Repeat: 20% of the Amazon is now a carbon source, not sink. 🚨

Repeat: 20% of the Amazon is now a carbon source, not sink. 🚨#ClimateCrisis#EcologicalCrisishttps://t.co/BrNkQ8sUNl

— Callum Grieve (@callumgrieve) February 12, 2020
Other human activities like mining, road building, and logging are also causing high deforestation rates, and threatening the existence of the Congo rainforest.
If these activities are not put to an end, it could lead to the disappearance of the forest and this would be catastrophic for Africa, and the world at large, because it's one of the largest carbon sinks we have.
I want the world to know about the largest rainforest in Africa. I want the media to talk about the dangers that the forest faces, and to clearly state that the Congo rainforest is in a state of climate emergency. I want African leaders to react and engage in my activism and take climate action as soon as possible.
No African country has declared a climate emergency. I need African leaders to help us protect our forests and our environment. We, the people and our leaders, need to take immediate action to stop the climate crisis.
No African leader or government has reached out to me but my actIvism continues. I continue to spread, not just my voice, but the voices of other climate activists in Africa.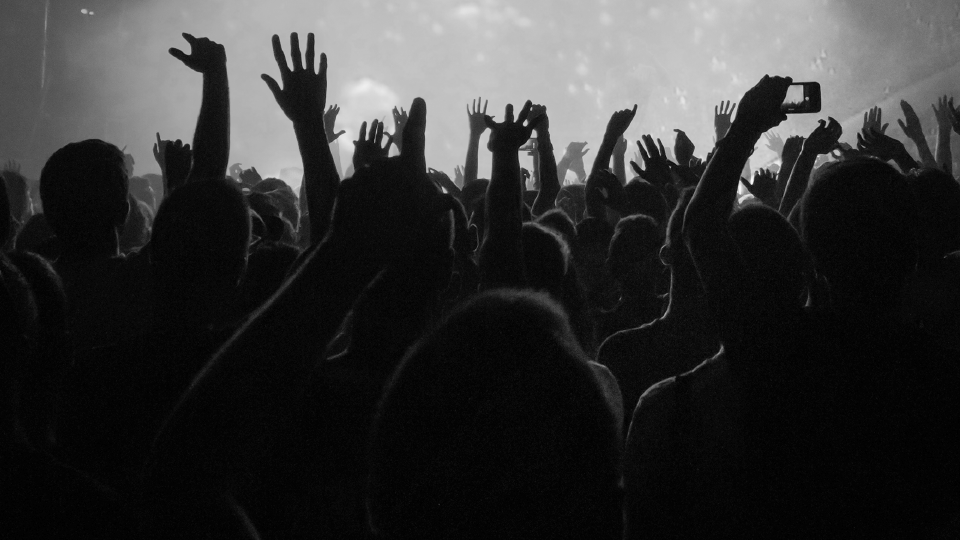 I was invited to the UN Climate Change Conference (COP25) in Madrid in Dec. 2019 by Greenpeace International.
I met other climate activists from around the world and took part in different demonstrations at the conference to put pressure on governments to act on climate change. Activists also took over the stage and ambushed Shell's vice-president of new energies, Duncan van Bergen.
Power to these wonderful activists

Please support them

Please RT and follow them if you see this.

Let us help amplify their voices

They are: @edwinNamakanga and @davisreuben3pic.twitter.com/5UH3ErGagg

— Vanessa Nakate (@vanessa_vash) February 9, 2020
There was also the World Economic Forum's annual meeting in Davos, Switzerland, in January where myself and other climate activists from places like China, Brazil, and Greenland, among other countries, took the personal decision to sleep in tents as a statement to global leaders and governments.
We wanted leaders to know that they have to make uncomfortable decisions like giving up on the fossil fuel industry, because fossils are harmful to the environment.
The year 2020 is a big one. My platform has really grown, and my audience has really grown as well. I hope to use my voice to help other African activists to tell their stories, and to give voice to their experiences and offer solutions to climate change. African climate activists will keep demanding action.
Day 79 of striking in & around school to raise awareness about #SaveCongoRainforest#SaveCongoForest_Flora_Fauna
Solidarity @vanessa_vash@Remy_Zahiga
It's not just plants and animals being lost- deforestation also has a cost in indigenous lives! pic.twitter.com/TDQalCpzpF

— Natalia_Blichowska_mała_activiska 🌍💚 (@e_thunter) February 12, 2020
More people and activists than ever are now involved in the protests, and my Rise Up Movement has now extended to 10 countries in Africa.
When I went to protest in Kampala on Feb. 4, I found other people waiting to join me. People are joining the movement and awakened to the impact of climate action.
It was amazing!
---
If you're a writer, activist, or just have something to say, you can make submissions to Global Citizen's Contributing Writers Program by reaching out to contributors@globalcitizen.org.