Three years after contaminated drinking water exposed thousands of children to toxic lead in Flint, Michigan, the crisis still affects the city's residents in insidious ways. Scientists suggest that the elevated lead levels may be causing miscarriages, affecting infant health, and affecting reading levels among Flint third-graders.
But Flint isn't the only the US city where disasters prevent people from turning on their taps and where other bizarre water problems put residents at risk.
Take Action: Urge Governments And Businesses To Invest In Clean Water And Toilets
Worldwide, including IN parts of the US, access to clean water reflects inequalities based on income level, race, and ethnicity. Roughly 2 billion people don't have reliable sources of clean drinking water and one child every minute dies from preventable waterborne diarrheal disease.
That's why Global Citizen campaigns on ensuring everyone in the US and around the world has access to safe, healthy, and reliable drinking water. You can take action here.
While the residents of Flint continue to experience the effects of citywide lead contamination, these five cities face water debacles of their own.
1// DETROIT
PROBLEM: Poverty
In theory, the United Nations says, water is a universal human right. But in practice, even in the world's wealthiest country, water is out of reach for many low-income people.
Just ask thousands of Detroit residents who had their taps shut off over the past few years because they couldn't afford to pay the water bills.
Read More: This Doctor Could Become the First Muslim Governor in the US
Over the past 3 years, 100k Detroit families have had their water shut off. Luckily, Monica Lewis-Patrick is providing it to those in need. pic.twitter.com/OH1eUdP6fY

— Great Big Story (@greatbigstory) September 18, 2017
In 2017, more than 17,500 Detroit residents lost water access, the Detroit Free Press reported, and thousands more remain vulnerable to a practice the UN called "contrary to human rights."
"It is contrary to human rights to disconnect water from people who simply do not have the means to pay their bills," said UN Special Rapporteur Catarina de Albuquerque in 2014. "I heard testimonies from poor, African American residents of Detroit who were forced to make impossible choices – to pay the water bill or to pay their rent."
But four years later, the impossible choices continue.
2// MODESTO, CALIFORNIA
PROBLEM: Toxic chemicals
For years, Modesto has fought against industrial giants like Dow Chemical that manufacture toxic dry-cleaning chemicals threatening the city's water system. Dow and the other manufacturers knew that the chemical perchloroethylene — known as perc or PCE — was poisonous but still instructed cleaners to pour it down the sewer.
The city and state government routinely test Modesto's water and deem it safe for human consumption, but the chemical, which the Environmental Protection Agency regards as a "likely human carcinogen," still threatens to seep into wells.
Read More: Years Later, Flint's Water Crisis May Be Causing Miscarriages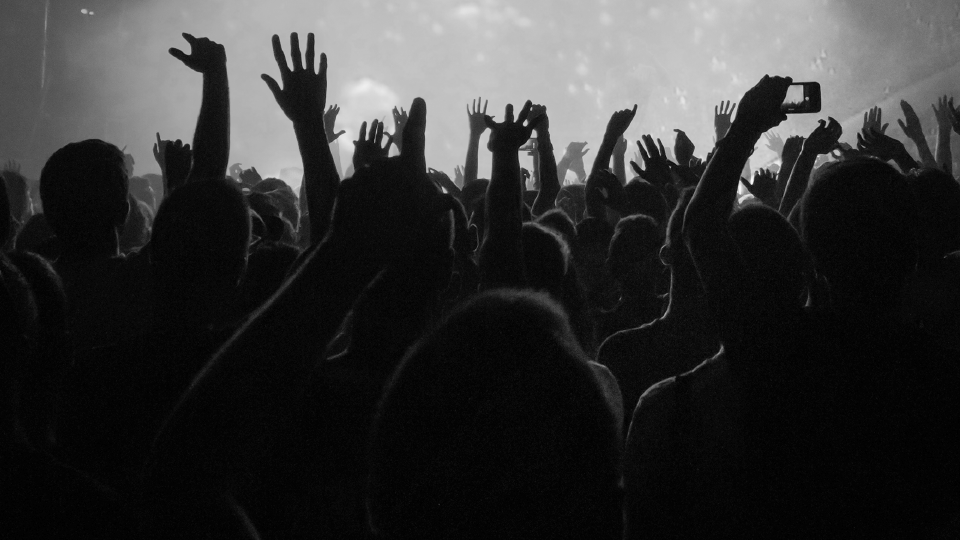 Image: Narphorium/Flickr
Meanwhile, Modesto, home 212,000 people, also contends with uranium runoff, a problem for towns across the western US. In response, the city has installed equipment to detect uranium — a byproduct of irrigation and drought in many farming regions.
3// DALLAS, TEXAS
PROBLEM: Fracking
Has your water been tainted by fracking? Scientists who said it was safe now say they were censored - Dallas News https://t.co/pg1C9CwX1Kpic.twitter.com/EfTHx6DBUm

— Berks Gas Truth (@BerksGasTruth) December 9, 2017
The 2012 film "Promised Land," starring clean-water champion Matt Damon and John Krasinski, shined a light on the threat to groundwater posed by hydraulic fracturing — or fracking.
But people in North Texas don't need Netflix to understand the problem. They experience it first-hand.
When a team of researchers from the University of Texas at Arlington studied private wells in the Dallas-area, they discovered dangerous levels of arsenic, which they attributed to fracking.
"We have cited different ways that arsenic could get into the drinking water," said Kevin Schug, a chemistry professor who led the team of researchers. "The closer you live to one of these drilling sites, the greater probability you have of having arsenic above the safe level."
4// MOROVIS, COAMO, AND TOWNS THROUGHOUT PUERTO RICO
PROBLEM: Devastated infrastructure
Four months after Hurricane Maria, more than 400,000 Puerto Ricans remain without power and running water. In towns like Coamo, residents depend on donations and Federal Emergency Management Administration relief to access clean water.
And in Morovis, a mountain town southwest of San Juan, residents face an uphill climb to fulfill their basic needs.
"I've lived here 44 years. All my life. Every day is very difficult. Getting water. Living. It's very hard," one resident told ABC News.
Read More: The Water Crisis in Puerto Rico Is Still Affecting Millions
Statements by FEMA about pulling out of the island territory in January prompted an outcry from Puerto Ricans and advocates around the world who understood that the crisis continues for those without reliable water.
They recalled the early days of the hurricane relief effort when many Puerto Ricans, stuck without potable water, turned to polluted streams as their drinking source. At least five people died from leptospirosis, a disease carried in animal urine that contaminated Puerto Rican waterways after the storm.
5// SILICON VALLEY, CALIFORNIA
PROBLEM: Corporate Opportunism
Capitalizing on a vague distrust of municipal water supplies, Silicon Valley financiers are enabling consumers to purchase expensive, untreated water.
There's just one downside, public health experts say: You might die if you drink it
Read More: It's 2018 and People in the US Are Actually Drinking 'Raw Water' by Choice
To: Anybody who drinks or is considering drinking "raw water." From: Everybody who has ever died of cholera, dysentery, typhoid fever, or tooth decay. Message: Do! Not! Be! A! F! -ing! Idiot! https://t.co/6HmYfgGbTb

— Laura Helmuth (@laurahelmuth) December 31, 2017
The US Centers for Disease and Control specifically warns against drinking untreated water because it could be contaminated with potentially fatal diseases like cholera and typhoid.
"While the water flowing in the streams and rivers of the backcountry may look pure, it can still be contaminated with bacteria, viruses, parasites, and other contaminants," CDC states on its website. "[D]rinking contaminated water can increase the risk of developing certain infectious diseases."
Nevertheless, some consumers say they want untreated water — despite the health risks — because they don't trust the fluoride and other chemicals added to their water by municipal treatment facilities.
"Tap water? You're drinking toilet water with birth control drugs in them," one man told the New York Times. "Chloramine, and on top of that they're putting in fluoride. Call me a conspiracy theorist, but it's a mind-control drug."