---
Why Global Citizens Should Care
South Africa holds its sixth national elections on May 8, and even though the country has come a long way from the days of apartheid, it's still home to great inequality. This inequality determines the level of education and services that the most vulnerable groups of people have access to. You can take action here to support the UN Global Goals, which work together to end extreme poverty.
---
Political parties have wrapped-up their election campaigns and hosted their final rallies over the past weekend.
Now, the day has finally come. On May 8, millions of South Africans will go to voting stations across the country to choose their new national and provincial leaders.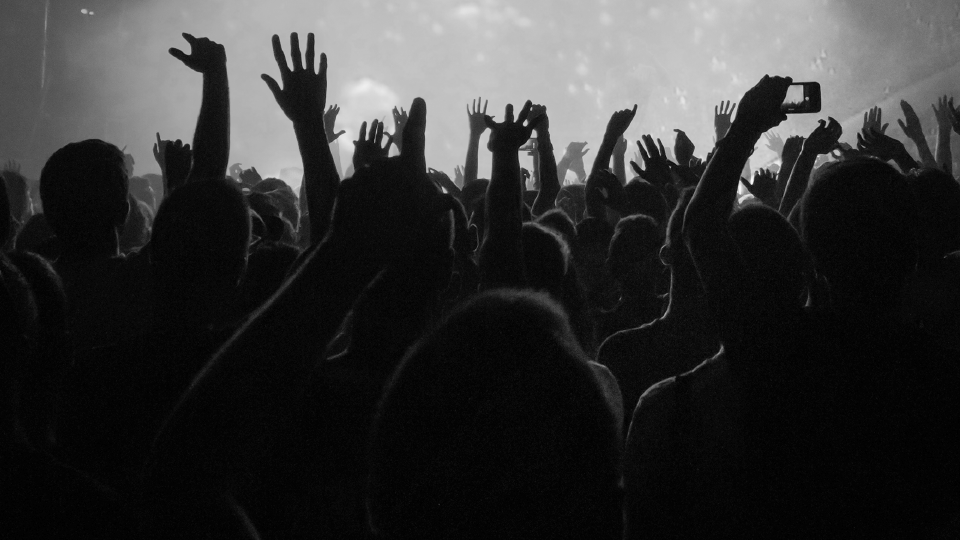 South Africans cast their votes at the Hitekani Primary School in Soweto, Johannesburg, South Africa, May 8, 2019.
South Africans cast their votes at the Hitekani Primary School in Soweto, Johannesburg, South Africa, May 8, 2019.
Image: Ben Curtis/AP
The Independent Electoral Commission (IEC) reports that 27 million people have registered to vote and that 31% of voters are under 31 years old.
This is good news. South Africa has a population of 59 million, with a median age of 26.3 years, so young people make up a significant group of the population and it's important that they vote to make sure their needs are communicated.
Meanwhile, some of the most critical issues that the country has faced since the last elections in 2014 have affected young people the most.
These include the high cost of tertiary education, which led to the #FeesMustFall movement; lack of adequate and safe sanitation, which caused multiple drownings of school children; and the youth unemployment rate that's reported to be the highest in the world.
This makes your vote powerful. As well as choosing leaders you believe will best represent your interests, it is a tool you can use to campaign for transformation.
At Global Citizen, we know only too well how powerful one voice, one action, or one vote can be. All these voices build up into the collective power of a movement.
Over the past year, Global Citizens have taken actions calling on the government to improve the delivery of critical services and take concrete action to end gender-based violence.
Around 136,000 actions have been taken to urge the government to fund free sanitary pads for people who can't afford them, and to end the tax on menstrual health products. Meanwhile over 7,600 actions were taken calling on President Cyril Ramaphosa to end gender-based violence.
Global Citizens also took more than 59,500 actions urging the government to make pit toilets, which have claimed the lives of several school children, history by 2030.
And, by raising your voices together, you've really driven results. 
In what promises to be one of the biggest investment in girls to date, the Minister of Finance Tito Mboweni announced in October that menstrual products would no longer be taxable. Charging 15% Value Added Tax (VAT) on menstrual products contributes to keeping girls out of school, and makes adequate, safe period products even more inaccessible for women and girls.
A few weeks ater this, Ramaphosa made commitments of more than R2 billion towards improving education, health, and sanitation at Global Citizen Festival: Mandela 100 in Johannesburg.
Then, in his first budget speech as finance minister, Mboweni announced that more than R30 billion has been allocated to build new schools and maintain schooling infrastructure.  This includes R2.8 billion for making the transition from deadly pit latrines to safe toilets in 2,400 schools.
Mboweni also announced an investment of R157 million, to help ensure all girls in grades 4 to 12 in public schools have access to free sanitary pads for two years. While there is more work to be done campaigning in this area to make sure the needs of all low-income girls and women are met, this is a great start. 
Meanwhile, last month, Ramaphosa signed a Gender-Based Violence Declaration outlining steps that the government will take to fight gender-based violence and femicide.
Our latest campaign, #RaiseTheGrade, is a call on the Department of Basic Education to expand the Early Grade Reading Study (EGRS) package to 500 schools in each of the nine provinces.
This evidence-based programme has been evaluated by research institutions, and partners that include WITS University have demonstrated an impressive 40% improvement in reading outcomes for participating schools.
So far, Global Citizens have sent over 15,700 emails and petitions supporting the campaign.
So let's learn from these results: your actions do lead to change. Take advantage of the power to use your vote by going out there and voting! It's a right and a privilege that's only 25 years old in South Africa.