Before television, social media, and cellphones, women used their limited resources to mobilize for voting rights in the US. 
The new off-Broadway musical Suffs highlights the trials and triumphs of pioneers of the women's suffrage movement from 1913 to 1920, in the lead-up to the ratification of the 19th Amendment when white women received the right to vote. 
The buzzy show carries Hamilton's historical-pop musical torch and also debuted at the Public Theater in New York, where it sold out before opening in April and has been extended to run until June. 
In 2 hours and 45 minutes, Suffs provides a crash course in Alice Paul — an activist often buried in the shadows of the Susan B. Anthonys of the movement, but who was behind the first picket of the White House and subsequent hunger strikes and force-feeding. Suffs' last act travels decades ahead to the 1970s, when women's voting rights are still under attack and leaves audiences with a reminder that even in 2022, when the Equal Rights Act is not secure, the fight is not over. 
During Paul's time, she navigated how to lead a movement alongside activists Doris Stevens (Nadia Dandashi), Lucy Barns (Ally Bonino), Inez Milholland (Phillipa Soo), and Ruza Wenclawska (Hannah Cruz), and crossed paths with activists Ida B. Wells (Nikki M. James) and Mary Church Terrell (Cassondra James). 
Shaina Taub, the 33-year-old singer-songwriter and Public Theater playwright-in-residence, stars as Paul, a figure she hadn't heard of before reading Stevens' account of the National Women's Party in her book, Jailed for Freedom. 
Suffs producer Rachel Sussman had the idea for the musical since high school and presented it to Taub when they were in their early 20s, full of ambition but without the backing or support to make it happen.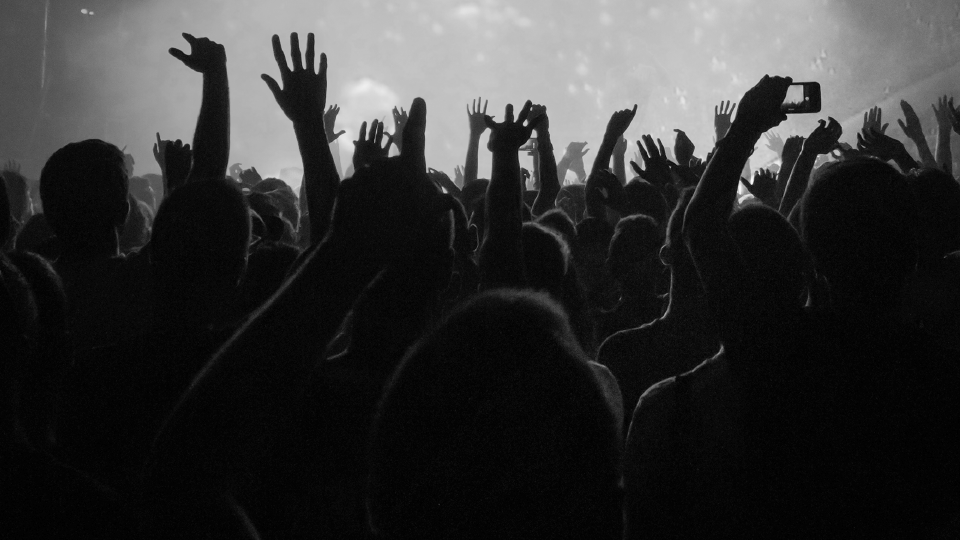 Phillipa Soo (foreground) in the world premiere of musical "Suffs," with book, music, and lyrics by Shaina Taub, music direction and music supervision by Andrea Grody, choreography by Raja Feather Kelly, and direction by Leigh Silverman.
Image: Joan Marcus
With encouragement from Hamilton and In the Heights producer Jill Furman, Taub ran with the chance to help people connect with what she called an "otherwise abstract political idea" in a way that museums or statues cannot. She hopes the musical will inspire the next generation of activists to learn from previous mistakes, find ways to do better, and take action. 
"We have more rights than we did 100 years ago," Taub told Global Citizen. "But of course, we still see rampant voter suppression and disenfranchisement for communities of color and it can be so demoralizing. 
"But what I always come back to is that 100 years ago, these women were able to change the Constitution, which feels even now, 100 years later, exhaustingly impossible. How could we ever get an actual constitutional amendment ratified? We can't even get background checks on guns approved by a Democratic-majority Congress. They had way less tools than us, and they changed the Constitution."
Taub wanted to give the stories of Paul and her cohort the stage treatment they deserved. She was drawn to the exciting dramatic events Paul engineered that had all the ingredients for entertaining theater. With relatively little known about Paul as a person, and no records of her life outside of her activism, Taub had more freedom to play with the narrative.
"Women's suffrage as a historical social movement in our country is not yet really a part of our national imagination," Taub said. "We haven't been asked to imagine these women. They haven't been dramatized. They haven't been humanized for us." 
Rather than offer a kumbaya version of feminist organizing, Taub leaned into the complicated relationships, dynamics, and conflicts intertwined within women's suffrage.
"I think it does a disservice to the history of activism to pretend that it was simple and that everyone who's on the same side agrees, and that we're this monolithic warrior group of women who are on the right side of history and are getting things done the right way," Taub said. "That's not how movements work."
When Paul entered the scene, she wasn't satisfied with only 11 states committing to voting rights. Suffs highlights the intergenerational and ideological friction between activists on how to apply pressure on the issue. 
The show doesn't shy away from addressing Paul's request to have Black journalist and activist Wells march at the back of a protest to prevent racial tension or avoid the clash between Wells and Terrell on how best to keep civil rights on the women's suffrage movement's agenda.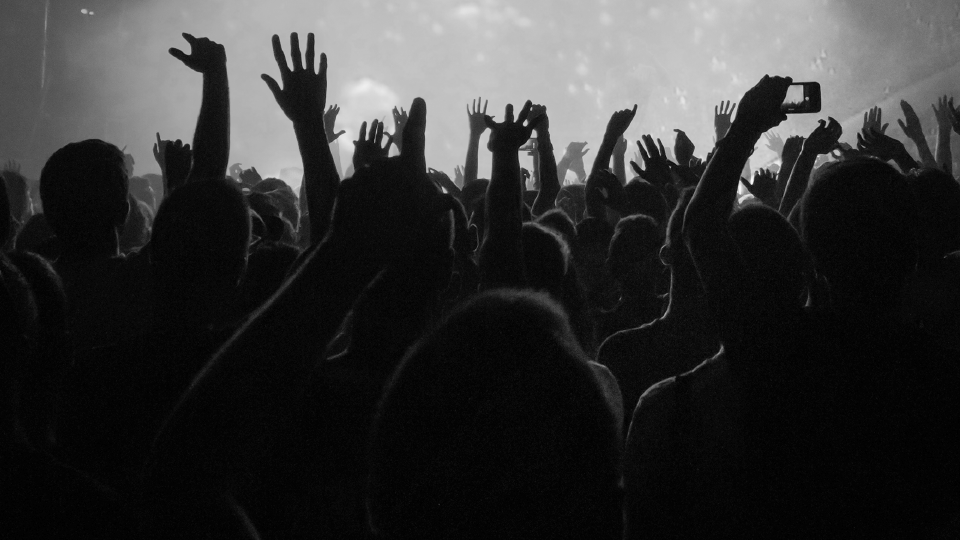 Nikki M. James in the world premiere of musical "Suffs," with book, music, and lyrics by Shaina Taub, music direction and music supervision by Andrea Grody, choreography by Raja Feather Kelly, and direction by Leigh Silverman.
Image: Joan Marcus
"To me, a much more feminist take is showing women who get to have as much conflict, as many flaws, and as many complex, thorny sides to who they are and who they are behind closed doors, as men do," Taub added. "When men have a conflict, they're just there. They're entitled to conflict. And we don't question it." 
Taub also wanted to break the misconception that one leader took charge of the suffrage movement and banded all women together to seamlessly take down the patriarchy. 
In the song "I Wasn't There," she nods to other influential women in the movement like ​​Sojourner Truth and Mabel Ping-Hua Lee, who were not in the room when voting legislation was signed, and hopes it sparks curiosity for young people to create work highlighting other key players who still haven't received recognition. Taub wants audience members to be inspired like she was after seeing certain musicals for the first time. She looked up author Susan Sontag after hearing the RENT song "La Vie Boheme" and Jewish activist Emma Goldman after seeing Ragtime.
With an all-woman and non-binary cast, Suffs challenges how prominent white men from history could be portrayed. For example, the role of Dudley Field Malone, President Woodrow Wilson's assistant secretary of state, is played by Black actress Tsilala Brock. 
After the COVID-19 pandemic pushed back the show's opening, Taub revised the script to strengthen the nuance around race following the murder of George Floyd. Taub's team brought on Ayanna Thompson, a Shakespearean scholar at Arizona State University, who encouraged adding more depth to Wells' character and advocated for innovative casting.
"We also want a Black woman to be able to play the romantic lead or the romantic character or the romantic humorous character," she said. "Ayana pushed us to lean into [that], creating a container where actors of color could lean into every side of their virtuosity and not just the, quote, Black roles."
The themes of Suffs feel timeless and conjure up parallels to today's social movements, in which there's a collective struggle to agree on the approach or focus around messaging in response to issues from family migration rights to police reform, Taub explained.
"Don't let it demoralize you, the lack of progress," she said. "Sometimes people think, 'Let's not tout the wins and the victories too much because people will think the work is done and go home.' This country feels more divided than ever. If we could do it 100 years ago, you could do it now, you know."
While Taub's next project with Elton John, on the musical adaptation of the Devil Wears Prada, might seem lightyears away from the problems Suffs tackles, she doesn't think they're all that different: they both explore the relationships between intergenerational women and their power, ambition, beliefs, and values. 
After previously scoring Twelfth Night in 2018 for New York's renowned free theater program Shakespeare in the Park, this summer Taub will continue her work with the community-based organization Public Works to put on As You Like It in Central Park. 
That production will be steps away from the park's first statue of women — honoring influential suffragists. 
---
Global Citizen and HeadCount have teamed up to engage young Americans to check their voting status, register, and vote. Through the work of this groundbreaking nonpartisan collaboration, we're activating young people to get involved and spark change in their communities by expressing opinions at the ballot box. Learn how to register to vote, volunteer, and take action right now!