"I can't explain how hard it hurts to no longer hear my son call me ma," Rajuma, a 20-year-old Rohingya refugee, told the New York Times.
The last time she would ever hear her 18-month-old son call for her, he was being wrenched from her arms and tossed callously into a fire by Burmese soldiers, according to the Times' report.
Moments later, Rajuma and her two sisters were taken to a house where soldiers murdered her sisters, and then gang-raped her while her mother and younger brother were shot in the next room.
Rajuma's story is nothing short of horrific — but hers is not the only story of senseless violence.
"My baby was thrown into the fire & then they raped me" Our @AJEnglish report on #Rohingya#refugee Rajuma Begum https://t.co/TAhLr8zmVb

— Mohammed Jamjoom (@MIJamjoom) October 13, 2017
More than half a million ethnic Rohingya people have fled violent conflict Myanmar over the last seven weeks, seeking refuge in neighboring Bangladesh, each of them with their own unique horror story.
Read more: Half a Million Rohingya Muslims Became Refugees in a Matter of Weeks
Most of the refugees, who are feeling from the state of Rakhine, are Muslims, although a small minority are Hindu.
Today, there are more Rohingya living as refugees in Bangladesh than there are living in their home country of Myanmar.
And as new waves of Rohingya refugees arrive in Bangladesh each day and the number rises, it's easy to forget that these are people — mothers, fathers, sisters, brothers — not just numbers.
But the violence the Rohingya people have witnessed since the Burmese military began what it calls "counter-insurgency clearing operations," is likely something they'll never forget.
Read more: 10,000 Rohingya Refugees Fled to Bangladesh in a Single Day This Week
The UN has called the military's systematic rape and murder of Rohingya people a "textbook example of ethnic cleansing." The stories of attacks on unarmed men, women, and children are nearly unfathomable.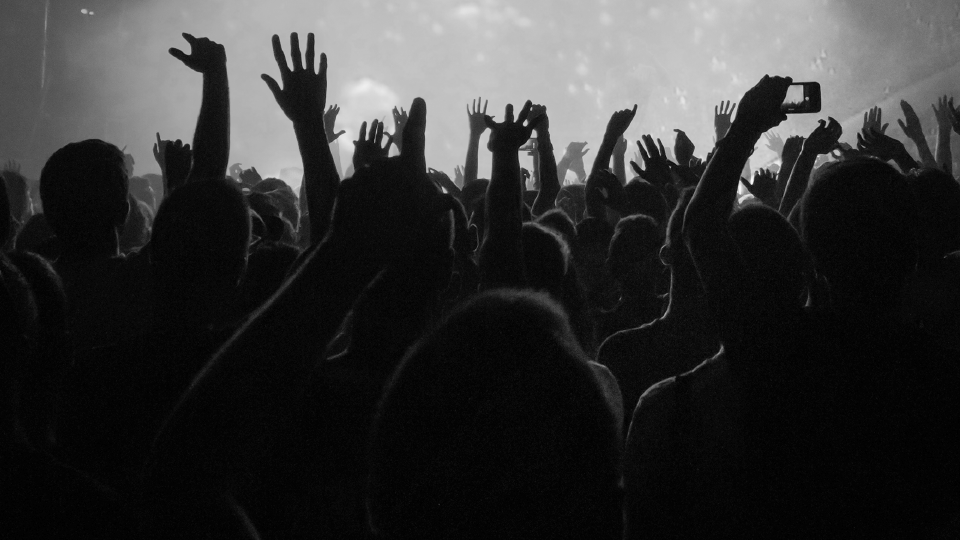 On 15 September 2017, newly arrived Rohingya refugee children make the long journey into Bangladesh carrying all of their possessions, after their village was torched in Myanmar. As other refugees have done, they will try to find a small square of land to build a makeshift shelter out of plastic sheeting and bamboo in Kutupalong refugee camp, Cox's Bazar district.
Image: Thomas Nybo/UNICEF
"They grabbed my sister-in-law and her child," a 60-year-old Rohingya farmer, Abu Ahmed, who escaped to Bangladesh told Vice. "First they killed the child. Then they shot my sister-in-law, and set her on fire, in front of my brother. There was nothing we could do but run."
Ahmed told Vice that the Burmese military forces dropped bombs on his village as he fled. While soldiers and groups of Rakhine Buddhists pursued people on the ground with guns and machetes, raping women, setting fire to homes, and indiscriminately killing villagers.
He and his remaining family abandoned everything they had to walk several days to the coast of Myanmar, where they took a boat and — unlike many others — made the crossing to Bangladesh alive.
Many people have died trying to reach Bangladesh. Last week at least 10 Rohingya children died when their boat capsized. And countless people have died before even reaching the border or making it onto a boat.
When a rocket propelled grenade landed in Karima Khatun's yard, the 21-year-old grabbed her son and ran. She hid in a field with 2-year-old Mohammed as Burmese soldiers continued to shoot, Khatun told Human Rights Watch.
A bullet struck Mohammed, tearing straight through his body and into Khatun's arm. Though she bandaged him with her scarf, her son died in her arms, the same day her husband and brother were killed.
UNICEF estimates that up to 60% of Rohingya refugees in Bangladesh are children, many of them are traumatized by the violence.
Read more: More than 200,000 Kids Are Trying to Escape 'Ethnic Cleansing' in Myanmar, UN Says
"When we're working with children trying to help them overcome their trauma, one of the ways we do it is to have them draw pictures," the executive director of UNICEF Anthony Lake told reporters. "I've seen in so many places, happy pictures from children, in places where children were suffering hugely … they could draw happy pictures of their homes or what they've seen around them."
But the drawings Rohingya refugee children have been creating are markedly different.
"The pictures we have seen here are horrifying. They reflect children seeing things that no child should ever see, much less endure," Lake said.
A Rohingya boy's drawing about his experience fleeing Myanmar.

Horrifying. pic.twitter.com/ba8TgFX01r

— ian bremmer (@ianbremmer) October 12, 2017
Mohammad Sohail, a 7-year-old boy who now lives, unaccompanied, in a refugee camp in Bangladesh, rarely speaks. He doesn't remember when he left home, the name of his village, or how far he ran until he fell into a river, Public Radio International reports.
"There was a very big leaf in the river, and I caught it, held onto it and floated for a little while," he said. Sohail clung to that leaf until a group of Rohingya villagers, also fleeing for their lives, picked him up.
"They shot mummy, daddy, my grandmother, and my friend, Shamshu, and his grandmother," Sohail shared.
Everyday, more refugees arrive in Bangladesh as humanitarian organizations scramble to cope with the sheer number of people.
Read more: The Rohingya Refugee Situation in Bangladesh Is 'Dire' and Could Get Worse
A bird's eye view of the #Rohingya refugee crisis (Kutupalong Refugee Camp), over 500,000 ppl fled into #Bangladeshhttps://t.co/MrFgYXCrBPpic.twitter.com/V36i8zg3t3

— Guido van Heugten (@guidovanheugten) October 5, 2017
But as this crisis continues to unfold, it is important to remember that these men, women, and children are not a number, but people who have survived against all odds with a long road to recovery ahead of them.
Global Citizen campaigns for freedom, for justice, for all. Take action and stand with refugees here.