---
Why Global Citizens Should Care
Millions of children around the world are currently out of school due to gender discrimination and conflict. Legislation like the Keeping Girls in School Act hopes to cut child deaths, decrease violence, and boost the economy through education. You can join us and take action on this issue
here
. 
---
Actress and Global Citizen Ambassador Rachel Brosnahan is getting behind new bipartisan legislation to protect girls' education around the world.
On Tuesday, Sen. Jeanne Shaheen (D-NH) and Sen. Lisa Murkowski (R-AK) re-introduced the Keeping Girls in School Act to the US Senate. 
The Keeping Girls in School Act aims to close the education gap for girls globally. It sets to do so by allocating USAID funds to countries where child marriage, female genital mutilation, and unplanned pregnancy put girls at risk of dropping out of school. Under the act, the US Global Strategy to Empower Adolescent Girls must be reviewed and updated every five years. 
The House of Representatives also saw companion legislation on Tuesday, introduced by Rep. Lois Frankel (D-FL), Rep. Susan W. Brooks (R-IN), Rep. Nita Lowey (D-NY), and Rep. Brian Fitzpatrick (R-PA). 
As a champion of the proposal, Brosnahan is asking leaders to support funding for education in 2019 to ensure girls across the globe receive opportunities to learn. Dozens of human rights organizations have also endorsed the act. 
Take Action: Download the App and Stand Up for the Education of Girls Everywhere 
Incredible news that the UK will be scaling up support for ECW! Particularly fantastic after hearing @h_spencer share the UK's support for education in emergencies at #CSW63. @glblctzn & I look forward to hearing more about these plans. Thank you to the UK for its leadership. https://t.co/dGADBrs1yn

— Rachel Brosnahan (@RachelBros) April 9, 2019
"I'm proud to support the Keeping Girls in School Act and thank the co-sponsors for introducing this bill today," Rachel Brosnahan said in a statement released by Frankel. 
Since taking on the role as Global Citizen Ambassador in 2018, the Emmy Award-winning star of the hit show The Marvelous Mrs. Maisel has used her platform to advocate for girls' education. Today, there are 130 million girls out of school and 75 million children who are missing out on an education due to conflict, natural disasters, and other emergencies. Brosnahan has seen firsthand how much children affected by crisis need the education to rebuild their communities. 
In February, she visited Venezuelan refugees in Peru with Global Citizen. During her trip, in the border town of Tumbes, she met with young children and resilient women whose lives were devastated in the aftermath of an El Niño event in 2017, and who fled Venezuela's current humanitarian crisis (more than 3 million people have fled violence, poverty, and hunger in the country since 2015). 
Read More: How to Get Tickets to Global Citizen Festival 2019 in NYC
"I believe immensely in the power of education to change the world — especially for girls and all children affected by crisis, and I'm working with Global Citizen to ask our leaders to increase support and funding for education this year," Brosnahan said. "I encourage all members [of Congress] to support the passage of this bill."
Sen. Shaheen said in a release that the legislation — and the issues it stands for — represents "both a moral obligation and an important US foreign policy priority."
 Learn More: The 2019 Global Citizen Festival in New York
"When girls are educated and empowered, we see the ripple effect in the development of their communities and success of their economies," she said. "In addition to addressing the education gap between boys and girls, the Keeping Girls in School Act would require a global strategy to educate and protect adolescent girls around the world. Ensuring young women's access to education also means confronting the serious societal and health issues they face, including forced marriage, genital mutilation, and other forms of violence." 
Shaheen added that the bipartisan support for the bill shows how important and urgent these issues are.
130 million girls around the world are not in school today - many b/c of barriers like child marriage, gender-based violence&family pressures. The #KeepingsGirlsinSchoolAct, introduced today, will address these challenges, empower girls & strengthen their communities pic.twitter.com/mPd7dOhXob

— Rep. Lois Frankel (@RepLoisFrankel) April 9, 2019
Rep. Frankel is eager to see the benefits of investing in girls' education.
"When girls are educated and empowered, we uplift communities and families, reduce poverty, and create a more peaceful and prosperous world," she said.
---
This post has been updated to clarify that the legislation was led by Shaheen and Murkowski in the Senate.
---
The 2019 Global Citizen Festival in New York will be presented by Citi and Cisco and in association with our Production Partner, Live Nation. MSNBC, Comcast NBCUniversal, and iHeart will serve as Presenting Media Partners and will air a live simulcast of the Festival on MSNBC and on iHeart Radio Stations. The Festival will also be livestreamed on YouTube and Twitter, presented by Johnson & Johnson. 
Proud partners of the 2019 Global Citizen Festival include Global Citizen's global health partner and major partner Johnson & Johnson, and major partners P&G, Verizon, and NYC Parks.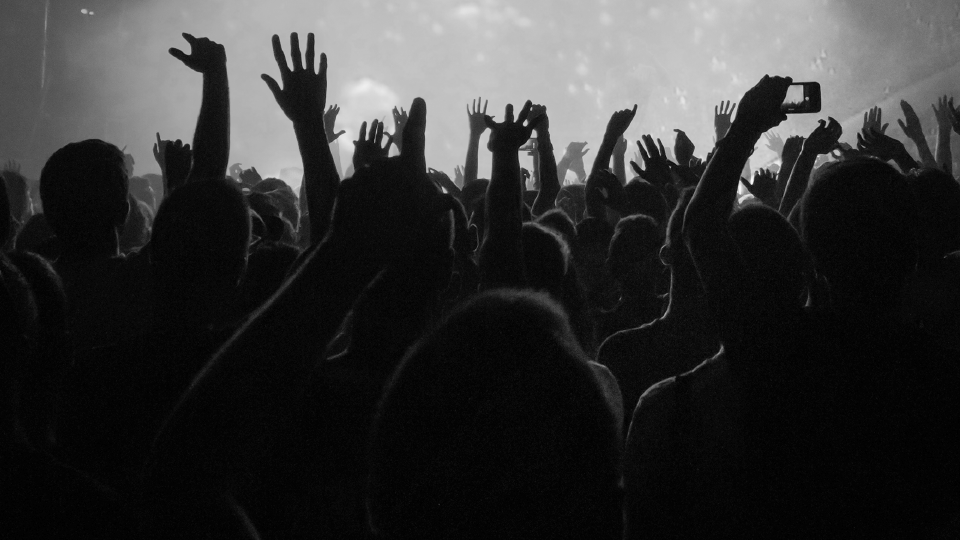 ---