Why Global Citizens Should Care
The right to vote is crucial to maintaining a fair democracy, and needs to be guaranteed for all citizens. The United Nations calls on countries to safeguard this right in order to create effective, accountable, and inclusive institutions at all levels. Join Global Citizen and take action here. 
---
The United States still has a long way to go to ensure voting rights are universally realized. Yet it's still worth acknowledging the ways in which activists have fought to expand and protect the right to vote against overwhelming odds over the past two centuries.
Take Action: Check Your Voter Registration Status With 'Just Vote' Here
Here's a look at some of the monumental events throughout US history that have led to more equal voting rights across the country. 
1. The First Step Toward Equal Representation
African Americans register to vote as South Carolina Democrats in Charleston, S.C., July 17, 1948.



Ratified in 1870, the 15th Amendment made it unconstitutional to be denied the right to vote on the basis of race. This was one of the first steps toward achieving racial equality in representation. 
Prior to 1870, Black men were legally, explicitly considered less worthy of basic rights than their white counterparts. When slavery was still legal, they were counted as three-fifths of a person, a concept that intended to skew representation, voting, and taxation throughout the country.
The 15th Amendment led to immediate gains in Black political representation; however, a vicious backlash formed the basis for the Jim Crow laws that disenfranchised Black voters far into the 20th century. 
2. A Victory for the Suffragettes
Trixie Friganza, an actress and suffragist, is pictured with other women's suffrage leaders in New York.



2020 marks the 100th anniversary of the 19th Amendment, which made it unconstitutional to be denied the right to vote on the basis of sex. This decision came after decades of campaigning for women's right to vote by long-time suffragettes like Lucy Stone, Ida B. Wells, and Alice Paul.
On paper, the 19th Amendment seems to grant all women the right to vote. But in reality, women of color continued to face discrimination at the polls. In particular, Black women living in states with racial segregation under the Jim Crow laws were excluded by the 19th Amendment. Meanwhile, Native American women were not considered US citizens and couldn't vote until 1924 — or, in some states, much later.
3. Native American Voting Rights in Arizona and New Mexico
Four young Hopi women are photographed circa 1906. The Hopi are a Native American tribe who primarily live in northeastern Arizona.



Although Native Americans were granted citizenship in 1924, the privileges of citizenship, such as voting, were governed by the states. This allowed states including Arizona and New Mexico to bar Native Americans from voting up until the mid-20th century. 
In 1948, the Arizona Supreme Court finally granted Native Americans the right to vote. In his speech announcing the decision, Judge Levi Udall said: "It has ever been one of the great responsibilities of supreme courts to protect the civil rights of the American people of whatever race or nationality, against encroachment." New Mexico followed suit the same year thanks to the activist Miguel Trujillo who pressed the matter in court. 
However, even today, Native Americans living on reservations face obstacles to voting. Many have to travel long distances to reach the nearest polling station, and others face barriers to prove the legitimacy of their address.
4. "No One Too Poor to Vote"
A receipt from a poll tax costing $1 in 1917, equates to over $20 today.



Prior to the 24th Amendment, some states placed a tax on voting in federal elections. While every voter had to pay, the policy was often incredibly discriminatory against Black, Hispanic, and Native American voters, as well as others living in poverty. This changed in 1964 when the 24th Amendment deemed poll taxes unconstitutional and voting no longer a luxury but a right for all men and women over the age of 21.
"There can now be no one too poor to vote," said former US President Lyndon B. Johnson. "There is no longer a tax on his rights. The only enemy to voting that we face today is indifference. Too many of our citizens treat casually what other people in other lands are ready to die for."
5. Voting Rights Act of 1965
U.S. President Lyndon B. Johnson signs the Voting Rights Act of 1965 in a ceremony in the President's Room near the Senate chambers in Washington, D.C., Aug. 6, 1965.



Despite landmark decisions that expanded voting rights for minorities and women, some states continued to suppress the votes of Black Americans and other marginalized groups through poll taxes, literacy tests, and outright violence.
The Voting Rights Act of 1965 was a major civil rights victory that made these state-level restrictions illegal. The impact was immediate. By 1966, a quarter million new Black voters had been registered, and by 1967, only four out of the 13 Southern states had less than half of Black Americans registered to vote.
Today, the act stands to protect people of color and non-English speakers in their right to vote. But a key part of it was struck down by the Supreme Court in 2013, allowing states to change their election laws without advance federal approval. Since then, more than 25 states have enacted voting restrictions, including new voter ID laws, registration restrictions, and voter purges. 
6. "Old Enough to Fight, Old Enough to Vote"

"Old enough to fight, old enough to vote" became a common slogan for the youth voting rights movement that resulted in the 26th Amendment. Activists argued that if 18-year-olds were old enough to be drafted to fight in wars, they should be allowed to vote. In 1971, legislators agreed and passed the amendment that lowered the legal voting age from 21 to 18 across the country. So for some of you younger voters, this is the reason you're able to partake in the 2020 presidential election.
Fun fact: The 26th Amendment was the quickest to ever be ratified by Congress, passing in just 100 days.
7. "Su Voto es Su Voz"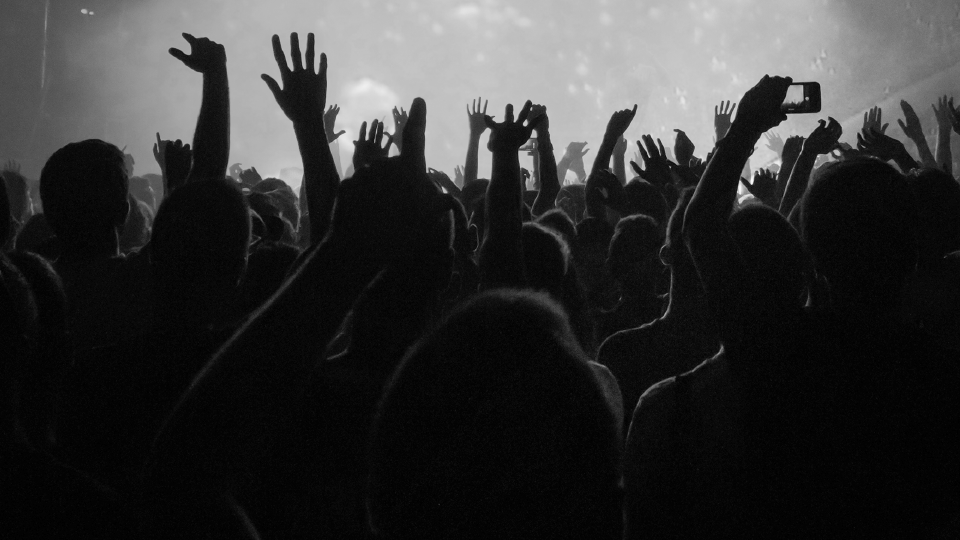 Antonio Gonzalez, president of the Southwest Voter Registration Education Project, works in his office in Los Angeles' Boyle Heights district, July 15, 2004.
Image: Nick Ut/AP
Willie Velásquez and a group of fellow Mexican-American political activists founded the Southwest Voter Registration Education Project (SVREP) in 1974, making it the first and largest non-partisan Latino voter participation organization in the US. 
Under the motto "su voto es su voz" ("your vote is your voice"), the organization has helped the Latino vote grow from 2.1 million at the start of SVREP to 15.5 million today. It has also fought for the voting rights of Native Americans, the Black community, and other marginalized groups. 
8. The Americans With Disabilities Act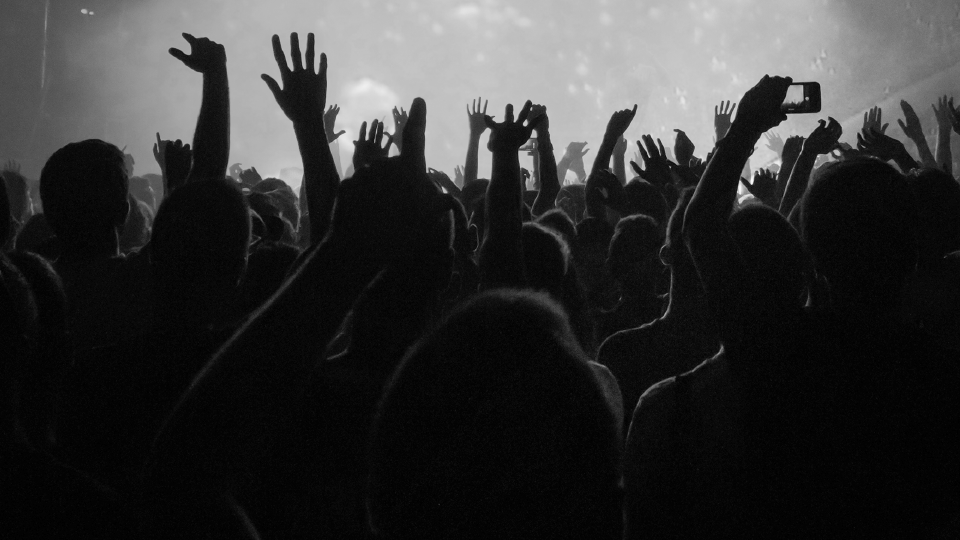 Deborah Muldrow, who could not enter the polling place due to a physical disability, receives assistance from poll manager Adrain Roman, left, as she votes curbside for the South Carolina Democratic primary in Sumter, S.C., Feb. 27, 2016.
Image: Gerald Herbert/AP
2020 marks the 30th anniversary of the Americans with Disabilities Act (ADA), which ensures that voting areas eliminate barriers for people with disabilities. The guidelines include requirements for parking, ramps, and elevators, as well as voter registration and polling site selection. 
In the US, 61 million adults live with a disability, making them the country's largest minority group. But despite the ADA, barriers continue to be common for people with disabilities. In the 2016 election, two-thirds of 137 polling spaces inspected that year had at least one impediment to people with disabilities.
---
Each of these achievements stand as watershed moments in US voting rights history. Yet barriers to voting remain for US citizens, especially for populations that face discrimination, including Black Americans, Native Americans, and people with disabilities.
The Voting Rights Advancement Act of 2017 is one of the most recent efforts to eliminate these barriers and guarantee equal voting rights for all. The bill has already passed the US House of Representatives, but has hit a pause in the Senate. 
In response to Representative John Lewis's death in July, his allies are now redirecting attention to the act as a way to honor the late civil rights activist. In the words of Lewis: "I have said this before, and I will say it again. The vote is precious. It is almost sacred. It is the most powerful non-violent tool we have in a democracy."
---
Editor's note: This story was originally published on Oct. 6, 2016, and has been updated.
---
Global Citizen and HeadCount have teamed up to launch Just Vote, a campaign mobilizing young Americans to register to vote ahead of the 2020 election and beyond. As part of the campaign, your favorite artists and entertainers are offering exclusive experiences, performances, and memorabilia — and they can only be unlocked once eligible voters check their voter registration status. Learn more about Just Vote and how you can take action here.