As a sinuous, funky bassline played, Miguel strolled to center stage at his Brooklyn Steel show March 24 and got political.
"Our politics, our policies, our laws are being influenced and pushed in directions by the powers of privately owned corporations by way of the lobbying system," the R&B singer declared, not longer after he had thrusted his hips into the air as shrieks of joy passed through the crowd.
His brother Nonchalant Savant, a singer who performed earlier in the night, bobbed to the beat.
Miguel went on to say that food, water, and healthcare — fundamental human rights — were being unfairly and harmfully influenced around the world to the detriment of countless people.
Take Action: Sign the Year of Mandela Declaration and Commit to Be the Generation to End Extreme Poverty
"And I don't f— with that s—," Miguel said.
In many ways, his show was building toward a rallying cry like this.
Earlier, he made sure the audience knew that a portion of merchandise sales would benefit the Black Alliance for Just Immigration, an organization that fights for social, economic, and racial justice.
And before his performance began, a short documentary was aired about undocumented immigrants who have been detained in the Adelanto Detention Center in Los Angeles, the largest immigrant prison in the state. Miguel had visited immigrants affected by the center last year and hosted a free show to raise awareness of the injustices that abound in such environments.
"They call them 'detention centers,' but they're really jails," Miguel told Billboard. "You start to see the real reason behind innocent people's lives being ruined — it's just money. The corporations are getting money from cheap labor, essentially."
Read More: The Many Ways Kendrick Lamar Is Giving Back
The music video for his song "Now" is, in fact, this short film.
"These are people who could be contributing to society, who have been here [in the US] for years, who have built their families here, who have great values, who for all intents and purposes are the kind of citizens who we want to fill our communities with," he says during an interlude in the video, referring to detained immigrants. "It's just that they're undocumented."
The song itself is aimed at the current political climate in the US, addressing  President Donald Trump in various verses:
CEO of the free world now / Should we teach our children hatred? / Chase the innocent, and shoot them down / It's like we're still running races
Read More: Stevie Wonder, Pharrell Williams, & More Call for Peace and Progress at Global Citizen Festival
In recent years, Miguel has begun to blend his art with his advocacy and he traced his evolution during the show.
His first major album, All I Want is You, is about trying to figure out who he was as an artist and spending days in a haze of songwriting and sensuality, he said. 
Kaleidoscope Dream, the album that launched his career, is more about embracing experimentation and Wildheart, another blockbuster, is more directly about love and passion.
Meanwhile, his latest album, War & Leisure, explores Miguel's roots and marks his political awakening, with plenty of erotic content throughout.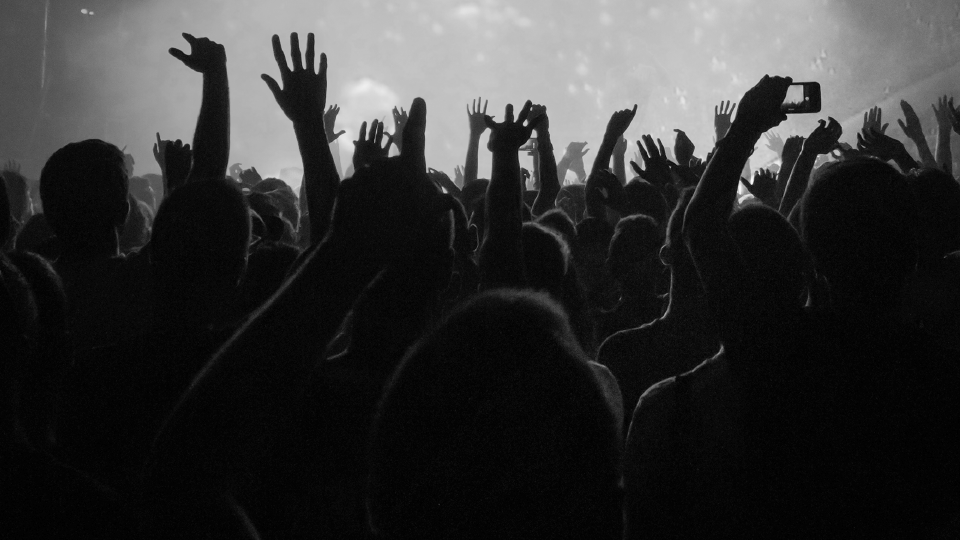 War & Leisure cover

Miguel has a favorite word — "splish." He said it means to enjoy life and let the moment wash over you, but also to observe what's going on.
Splish best captures his latest album. You can hear it splashing after verses in his breakout single "Skywalker."
Read More: Green Day Brings Its Political Activism to The Global Citizen Festival
Miguel became more aware of the intersectional nature of politics, he said, as he thought about his heritage.
Miguel's mother is African American and his father is from Mexico. In recent years, he's lent his celebrity stature to fighting injustices affecting marginalized communities.
For example, he wrote the song "How Many" to lament police brutality and the ongoing killing of unarmed black men.
The song "I Told You So," ostensibly about two lovers navigating their relationship, criticizes the destruction of war and political inaction on climate change through imagery in its music video.
It's this smuggling of political ideas into songs about sex that allows Miguel to thread the line between art and advocacy.
Sometimes he is more blunt — employing his vast vocal range and seductive smirks to get away with it.
While on "The Late Show with Stephen Colbert" recently, he wore a pro-DACA shirt that read "Keep the kids. Deport the racist."
Miguel Performs 'Sky Walker' on 'The Late Show' - https://t.co/fJNqKv9XPGpic.twitter.com/hITKOxR2bC

— Whats Poppin Music (@whatpopmusic) September 23, 2017
Read More: Oscar-Winner 'Coco' Is What Inclusion Is All About
But it doesn't feel heavy-handed— it comes across as someone who feels a greater responsibility.
Miguel is working in a grand tradition of artists who take on causes, some of whom, like Stevie Wonder, he looks up to.
"They all pushed the boundaries in their own way," he told Rolling Stone. "They all challenged us to look at things a different way. I saw that from the artists I love, and I decided I want to do that. To be an artist is to deal with what's happening in your time."
Global Citizen leverages the power of music to end extreme poverty around the world. You can take action on this issue here.